"DAILY BRIEFING – Mission Bay High plans summer graduation Pacific Beach restaurants open for dine-in diaper drives for needy families - A round-up of news community and business briefs from sdnews.com highlighting what s happening in our community... - San Diego Community News" plus 2 more
---
DAILY BRIEFING – Mission Bay High plans summer graduation Pacific Beach restaurants open for dine-in diaper drives for needy families - A round-up of news community and business briefs from sdnews.com highlighting what s happening in our community... - San Diego Community News
Posted: 23 May 2020 08:08 AM PDT
A round-up of news, community, and business briefs from sdnews.com highlighting what's happening in our community.
Friday, May 22
MBHS PLANS SUMMER GRADUATION
"Like Point Loma, we are hopeful we will be able to hold summer graduation in July/August on the field," said Mission Bay High School principal Ernest S. Remillard. "We are planning a senior celebration on May 29."
The principal said students will receive all of their class of 2020 items (cap, gown, honor cords, IB Sash, 2020 yard sign, and more). "We will also be collecting any MBHS school items the kids have," he said. "After dropping off, the kids and families will drive down Lee Street to a senior celebration, to include a DJ, party lighting, congratulations signs, MBHS staff waving to students, images of students projected throughout, and more."
Added Remillard, "Students and families will need to remain in their cars throughout the event. We have encouraged students/families to decorate their cars for the event. We will be videoing the evening. Then on June 9, a video with student images and footage from the night will be posted on our website, district website, and social media platform. This will be a class of 2020 recognition."
PB DUCK DIVE RESURFACES
The Duck Dive in Pacific Beach officially reopened its doors for dine-in services on May 22. Business hours are from 4 to 10 p.m. The beachside eatery will offer a full food and drink menu for dine-in guests. Reservations are strongly encouraged, and masks are required but may be removed while dining. Duck Dive's Memorial Day weekend hours: Saturday and Sunday, 9 a.m.-10 p.m., Monday, 10 a.m.-10 p.m.  
PB FARMERS MARKET BACK IN BUSINESS
"Our first week open went really well," said Sara Berns, executive director of Discover PB, which sponsors the weekly Tuesday event. "For the most part, our community followed our new regulations and brought patience, but mostly excitement, to be able to shop at their favorite local farmers market again. We look forward to continuing to grow the market as regulations are lifted safely over the coming months."
The farmers market reopened May 19 after being on hiatus due to the pandemic.
PACIFIC BEACH ALEHOUSE OPENS
Pacific Beach AleHouse is ready to serve the city's foodies this Memorial Day weekend with dine-in, takeout  and delivery services available starting on Friday from 4 p.m. to close, on and Saturday and Sunday from noon to close. The Memorial Day weekend menu includes their Crab and Lobster Roll, AleHouse Tacos filled with cotija, cabbage, cilantro, roasted salsa, jalapeno and bean cassoulet, and other options available to both dine-in and takeout patrons.
DINE-IN AT BUB'S
Bub's @ the Beach is officially open for dine-in services, in addition to carryout and delivery options. The eatery is ready to serve up their signature dishes safely and with guests' well-being as their top priority. Get your fill of their tots and grilled wings options, or grab a burger for good measure.
POST OFFICE CLOSED MEMORIAL DAY
Post Offices will be closed Monday, May 25 in observance of Memorial Day. There will be no residential or business delivery with the exception of Priority Mail Express, which is delivered 365 days a year.
Post Offices will be open on a normal schedule on Tuesday, May 26 for retail services. Normal delivery and collection schedules will resume Tuesday, May 26. Stamps are available at many grocery, pharmacy and convenience stores.
For 24/7 access to most postal products and services, go to usps.com where you can look up a ZIP Code, track a package, buy stamps, hold mail, print postage online, submit a change of address, schedule a package pickup and find post office locations including self-service kiosks.
DIAPER DRIVES FOR NEEDY FAMILIES
Miracle Babies, a nonprofit organization that supports families with critically ill babies in local neonatal intensive care units, is hosting a series of diaper drive-through events for local families.
The diaper donations will be open to all San Diego families in need during this difficult time. Parents will be asked to display diaper size needed on their dashboard as they drive into the parking lot to limit contact. If families currently have a baby in the NICU, parents can write "NICU NOW" on their dashboard for a care package. Diapers will be loaded directly into families' vehicle for a no-contact experience.
"After seeing how many families turned out for our first diaper drive donation, we knew we had to make this a re-occurring event," said Marianela Camarillo, chief operations officer of Miracle Babies. "We saw firsthand how many families are in need of diapers, so we decided to host a series of diaper drive-through events throughout San Diego County as a way to support parents during this difficult time."
The diaper drive-throughs will provide registered parents with diapers and Miracle Babies will hold events throughout the county. Upcoming events:
-  Saturday, May 23 from 10 a.m. to noon at the National City Library, 1401 National City Blvd.
-  Sunday, May 31 from 10 a.m. to noon at Scripps Health Campus, 10140 Campus Point Ct. These events require participants to register, email events@miraclebabies.org to sign up or volunteer.
CITY LIBRARIES BEGIN CONTACT-FREE PICKUP
Starting May 26, San Diegans can pick up items on hold at 11 library locations during limited hours. The pickup service will restore access to 2.9 million physical materials in the San Diego Public Library's collection to library patrons for the first time since libraries were closed in mid-March due to the COVID-19 pandemic. It also prioritizes the health and safety of patrons and employees, while allowing San Diegans to pick up materials at designated locations.
"We're flattening the curve, and as San Diegans continue to do the right thing we will expand and restore neighborhood services in a safe and responsible way," said Mayor Kevin L. Faulconer. "We know San Diegans love and miss their libraries, so we're excited to offer contact-free pickup to provide access to millions of books and other materials while implementing safeguards to protect employees and patrons."
Starting May 26, pickup service will be available Monday through Friday, from 10:30 a.m. to 5:30 p.m., at the following locations: Carmel Valley, College-Rolando, La Jolla/Riford, Logan Heights, Mira Mesa, Mission Hills-Hillcrest/Knox, Mission Valley, Point Loma/Hervey, Rancho Bernardo, San Ysidro and Valencia Park/Malcolm X.
Patrons with existing holds will be notified by email when their materials are available. The San Diego Public Library will begin accepting new holds for pickup on June 1.
"The pickup service is an important first step in the library's return to full service," said library director Misty Jones. "While our libraries have been physically closed, patrons have been using our online resources in record numbers. However, we've heard from many people who prefer physical books, and this pickup service allows them to access some of the resources they've been missing."
Patrons will need to present a valid library card or library card number to pick up their materials. Library facilities will not be open to the public and will not accept returns at this time. Due dates on items currently checked out have been extended to June 12.
JUNGLE JAVA IN OB CLOSING
"We are so happy and proud that we could keep Jungle Java going for a few more years," said the coffee shop's operator for the past three years, Danielle Hargis. "It's a lovely place that has many memories thanks to the amazing people that worked there threw the years and the wonderful people who came to enjoy the sun, the plants and the tasty treats. Thank you so very much. Be safe. Be well."
Concerning why she's closing Hargis said: "It was a mix of a lot of things. It was hard to keep social distancing in a place where people gather. I don't know how to reopen when people can't socialize."
Hargis added she was uncertain she could keep the coffee and plant shop at 5047 Newport Ave. on an even keel financially. "I didn't think I'd have the numbers to keep the place open," she said. "Also, my lease is up. It was just a business move."
Jungle Java has a mobile cart food license and has been selling smoothies along with teas, coffees, and plants. Asked what she'll do now, Hargis replied, "I'm taking a break. I don't know if I'll be successful in getting a job in my industry. Hopefully, I'll stick with small-business, hopefully, work with agriculture."
GASLAMP QUARTER BLOOMING WITH MURALS
Several Gaslamp businesses that temporarily shuttered in light of the stay-at-home order covered their windows with plywood during the shutdown. Now, as the neighborhood begins to reopen, flowers have begun to bloom on the boarded-up shops.
"As city lights have dimmed worldwide, these murals offer a sense of brightness for the Gaslamp and surrounding neighborhoods," said Michael Trimble, executive director of the Gaslamp Quarter Association.
The pop-up urban art installation is the brainchild of Sean Warner, the Downtown San Diego Partnership's director of placemaking. Warner hired local artists — including PANDR, Ladies Who Paint, Elliot Shuessler and Visual Gallery + Design — to create compelling images of hope, resilience and strength for storefronts in the Gaslamp, Quarter, the Downtown Core and East Village.
VIRTUAL SUMMER SCHOOL AT LA JOLLA HIGH
LJHS announced that summer school this year will go from Monday, June 22 to Thursday, July 31.
Summer School for 2020 will be taking place virtually using district-issued Chromebooks and Edgenuity online courses. Students will complete all work at home and will not be reporting to a school site.
Counselors have already pre-enrolled any students into summer school who currently have an "F" this semester, or have an "F" on their transcript.  A summer school online registration and opt-out form will be sent to all enrolled students after May 25.
If a student does not have a district-issued computer, they may go to Clairemont, Hoover, Lincoln, or San Diego high schools from 9 a.m. to 4 p.m. at Device Exchange and Distribution Centers at those schools. Any district student or family member may go to the center closest to their house to receive a new device or exchange a broken device. If your child would like to remediate a "D" grade, have them contact their counselor by Wednesday, May 27.
LJ COAST WALK TRAIL REPAIRS FUNDED
"With all your help and generous contributions, Friends of Coast Walk Trail has raised enough funds to complete the needed trail repairs starting Monday, June 1," said Brenda Fake, neighborhood nonprofit spokesperson. "To safely complete these repairs and mitigate cost overruns, the trail will be partially closed for pedestrian/bike traffic starting:
June 1-5  from 7 a.m.-3 p.m. for repairs from the Cave Store to Prospect Bench just above the bridge;

June 8-12 from 7 a.m.-3 p.m. for repairs from the Prospect Bench to Coast Walk parking.
To help with community communication and outreach Friends of Coast Walk Trail is seeking trail ambassador volunteers to assist in redirecting pedestrians and providing project information during the day when repairs are being done. 
The expected volunteer time commitment would be in 2- or 4- hour shifts to sit at one of two ends of the trail repair area. During this time, trail ambassadors will redirect pedestrians/bike traffic to an alternative entrance to the trail as well as a great opportunity to inform the public about the project. Friends of Coast Walk Trail will provide a comfortable chair, water, safety vest, masks, and information about the repair project.
"This a great opportunity to make a difference and support our local community with this project. Plus it's a chance to meet other like-minded people," said Fake. "We will be outlining appropriate social distancing guidelines and ask each volunteer to please wear a mask." To volunteer, no later than May 30 at 5 p.m., email befake@aol.com.
ONLINE COMMEMORATION FOR MEMORIAL DAY
The USS Midway Museum, Mt. Soledad National Memorial and Fort Rosecrans and Miramar National Cemetery Foundations, will all be holding Memorial Day differently this year due to the ongoing pandemic. Each location will hold approximately 15-minute commemorations that will be streamed live on Memorial Day from 9 to 10 a.m. at sandiegomemorialdaylive.com. The simulcast will flow from Ft. Rosecrans National Cemetery to the Mt. Soledad National Memorial to the Miramar National Cemetery to the USS Midway Museum and briefly back to the Miramar National Cemetery for the conclusion. Public spectators will not be permitted at any of the commemoration locations.
"The importance of ensuring public health in the fight again Covid-19 will prevent normal Memorial Day commemorations from being held around San Diego this year," said David Koontz, Midway Museum marketing director. "However, it is important to continue to honor those who have given their lives in service to the nation as members of the U.S. Armed Forces."
Added Koontz," Not only will this simulcast honor those military members who paid the ultimate sacrifice for their country, but it will also express appreciation to those front line heroes of today in the battle against the coronavirus."
Wednesday, May 20
MISSION BAY COACH DENNIS PUGH DIES
Dennis Pugh, a long-time baseball and football coach at Mission Bay High School, died Friday night, May 15 in his home. He was in his 31st season as head coach of Mission Bay baseball after returning in 2017 following a 10-year stint as head baseball coach at Cal State San Marcos.
He was the third-winningest baseball coach in San Diego Section history with 671 wins ranking behind only Rancho Bernardo's Sam Blalock (946) and Montgomery's Manny Hermosillo (701).
Between high school baseball and football as well as college baseball, Pugh had more than 1,000 career victories. He won 86 games in 13 seasons as head football coach at Mission Bay, winning two San Diego Section championships.
His most-notable player at Mission Bay High was running back Arian Foster, who went on to play in the NFL for the Houston Texans, gaining 6,527 yards, playing in four Pro Bowls and was first-team All-Pro in 2010. Pugh is survived by his wife, Marilyn.
LA JOLLA ART & WINE FESTIVAL CANCELED
The La Jolla Art & Wine Festival has spent the last several weeks monitoring the current situations and conferring with public health officials, and while it is still unclear what our new normal will be for this coming fall, it has been decided the LJAWF will be postponed to 2021.
While this decision was not easily made, it is the responsibility of the LJAWF to be good stewards to our local schools and its fundraising mission for them, said organizers. With the amount of uncertainty for the future and a thorough analysis of our planning timeline, the best efforts of the LJAWF team should now be spent on the 2021 event, promoters said.
LJAWF will return to Downtown La Jolla on Saturday, Oct. 9 and Sunday, Oct. 10, 2021. Guests can expect even more prestigious art, international wine, craft beer, and family-friendly fun then than ever before.
In the meantime, LJAWF wishes you and your families good health and well-being. If you would like to support the underfunded programs such as art, music, science, physical education, technology and on-site medical care at all La Jolla public schools, visit ljawf.com to make a donation.
PLHS TO COLLECT ATHLETIC AND JROTC UNIFORMS
Point Loma High School will be collecting all athletic and JROTC uniforms on Saturday, May 23 and May 30 from 9 to 11 a.m. The drop-off boxes will be located in the Clove Street parking lot. Anyone who is walking up in-person for drop-off must wear a facial covering. Drive-up drop-off will also be available, just drive into the parking lot for directions. Coach V will be there to assist.
The requirements for uniform drop-off:
- All items should be placed in a plastic bag
- Identifying information (including student name, ID, and sport) should be written on a piece of paper enclosed in the plastic bag.
If you have any large equipment to return, please securely tape the student's identifying information to the item(s).
We will not be collecting any textbooks, chrome books, or academic materials at this time. Only athletic/JROTC items can be accepted. Please e-mail Coach V (avanheuven@sandi.net) with any questions.
SASKA'S UNDER NEW OWNERSHIP
Mission Beach steakhouse Saska's, open since the 1950s, is now part of OMG Hospitality, which runs five restaurants in San Diego including the Union Kitchen & Tap locations in Encinitas and the Gaslamp, and is affiliated with Sandbar Sports Grill and the Fish Shops in Pacific Beach, Point Loma, and Encinitas.
VACO NAMES SANGER MANAGING PARTNER
Vaco, a talent and solutions firm that provides consulting, contract and direct hire solutions, has named Chelsea Sanger, a veteran executive and accounting leader, managing partner in its San Diego office.
Sanger joined Vaco in 2016 and previously served as the team's managing director. She brings 10 years of progressive audit and accounting experience to her new role at the company, where she will help chart its future growth and vision.
"As we emerge from the coronavirus crisis, I am excited about our continued growth and expansion opportunities in San Diego and Southern California," Sanger said.
Saturday, May 16
EVERYDAY CALIFORNIA REOPENS KAYAK AND BOARD RENTALS
Everyday California, a La Jolla-based ocean adventure and lifestyle company, has reopened their kayak, surfboard, boogie and paddle board rentals, so locals can get out on the water to unwind and enjoy San Diego's beautiful coastline while staying safe.
In addition to thoroughly sanitizing all gear between uses, Everyday California put a limit of only two kayaks every 30 minutes and requires customers and staff to wear a facemask and maintain six feet distance from one another. Single and double kayaks are available, however, double kayaks may only be used for individuals quarantining together. The company is also running a 20% off sitewide sale on all SoCal-inspired apparel, beach gear, and accessories, including their brand-new facemasks.  
MAY IS SKIN CANCER AWARENESS MONTH
Now is the perfect time to talk about the latest innovations happening around the world's most common cancer. Mattew Hangauer, PhD, assistant professor in the Department of Dermatology School of Medicine at UC San Diego, has received $50,000 from The Skin Cancer Foundation, provided by the Ashley Trenner Research Grant Award, for his project "Targeting Immunotherapy-Tolerant Melanoma Persister Cells."
Hangauer's research focuses on how tumor cells evade cancer therapies, with a primary focus on melanoma. He aims to specifically understand how residual melanoma cells survive immunotherapy, and how those cells can be therapeutically targeted, in hopes of preventing any relapses. Little has been known about this area of research thus far and he hopes to increase the number of advanced melanoma patients who experience long-lasting responses to immunotherapy.
This spring, The Skin Cancer Foundation has been awarded a combined total of $125,000 in grants to three researchers. The funds encourage innovation in prevention, early detection and treatment of skin cancer. The Foundation's Research Grants program has helped young doctors and investigators with funding for studies that have led to lifesaving breakthroughs. Hangauer's project is made possible due to funding provided by Karen and Bob Trenner.
PB KEEPING BUSINESS DISTRICT CLEANER, CRIME-FREE
PBTC is joining Discover PB and "Clean & Safe" co-chair Andie LaComb to assist San Diego Police Department in dealing with an increase in individuals sleeping and congregating in the alleys, storefronts, and parking lots, and on business property in the business district. The related damage and increased debris are making the entire area less desirable to tourists and residents.
One thing every business can do to help is to complete a Letter of Agency/Authority (LOA) with SDPD.This document authorizes SDPD to remove individuals who should not be loitering on the property and gives them more leverage to remove those engaged in criminal activity. PBTC will be working with its business members to execute LOAs, file them with SDPD, and prompt timely annual LOA renewals. Download an LOA form now.
PARDEE HOMES DELIVERS FOOD TO HEALTHCARE HEROES
Feeding San Diego's Healthcare Heroes, Mana de San Diego and Pardee Homes delivered food to Healthcare Heroes at UCSD Hospital in La Jolla. Feeding San Diego's Healthcare Heroes is a unique partnership in that while other fundraisers may have covered only day shifts, this new partnership honors day and night shift Healthcare Heroes seven days a week.
Feeding San Diego's Healthcare Heroes is an ongoing partnership accepting donations via GoFundMe. With each donation, Mana de San Diego works with restaurant owners to cook, package and deliver meals to Healthcare Heroes throughout San Diego. All money collected is paid directly to local restaurants for their participation. This initiative is 100% volunteer-run, every dollar spent is spent in San Diego.
MTS APPOINTS FEMALE CEO
The San Diego Metropolitan Transit System board of directors has appointed the organization's first female CEO, in the wake of the sudden death last weekend of former CEO Paul Jablonski. Sharon Cooney, whose appointment was unanimously approved by the MTS board, takes over after holding a variety of high-level posts at the transit agency including deputy CEO, director of government affairs, director of planning and chief of staff.
"I am honored that the board expressed confidence in me," Cooney said. "I think the board also understands that Mr. Jablonski assembled one of the best staffs in the entire country. I am lucky to have been mentored by one of the nation's most respected transit leaders and to have a group of professionals that are absolutely dedicated to advancing public transit in San Diego. We are all ready to take on the challenges today and into the future."
Jablonski died at age 67 and had a transit career spanning four decades. He had worked at the MTS for 16 years.
WOMEN'S APPAREL RETAILER SUES STATE
San Diego's largest family of designer consignment shops, My Sister's Closet, My Sister's Attic and Well Suited, will pursue legal action against the State of California after losing more than $1.5 million due to closures in Arizona and California. Owner and founder Ann Siner, who has a store location in the Costa Verde Center at 8610 Genesee Ave. in La Jolla, claims her shops have been the target of harassment by police officers who recently walked into one of her stores not wearing masks demanding her stores be shut down, with the only option being selling her merchandise curbside.
Siner said she has since brought several racks of clothing outside the store hoping it will attract customers, but that business model just doesn't work. "How do you sell clothing, accessories, furniture, art, jewelry, handbags at the curb?" asked Siner. "It doesn't work, but yet it's okay for hundreds of shoppers to pour inside packed Target, Walmart, Home Depot, and other big-box stores by the hour. They are killing small businesses in California and they just don't care."
WEEKLY UNEMPLOYMENT REPORT
According to the Workforce Partnership, since March 10 there have been:
470 total businesses reporting layoffs to the Workforce Partnership since March 10, 2020 (up from 449 last week)

68,537 total reported employees affected (up from 67,379 last week)

This includes 36,391 in the Hospitality and Restaurant & Bar sectors. This is an estimate based on the notices received by the Workforce Partnership. The full impact to employees and the region's economy is higher as not all employers submit WARN notices.

215 open jobs that the Workforce Partnership team is working to fill with local employers in our Career Portal

Data from the U.S. Department of Labor: California unemployment insurance claims fell by a third last week, to 214,028. This is still 85% above the pre-COVID record and four times the past decade's average weekly claims, but the decrease is welcome, and we hope to see it continue this week and next as counties across the state enter Phase 2 of the reopening plan. 
SD ZOO BEGINS ONLINE KIDS VIDEO SERIES
The San Diego Zoo has kicked-off a 16-week free online video series for children ages 7 to 11, allowing kids to participate in virtual workshops to learn about the zoo's animals.
The video-based learning modules include trivia, arts and crafts, humor, and activities that can be done anywhere. Viewers will visit animals at the San Diego Zoo and San Diego Zoo Safari Park, as well as other zoos and aquariums around the world.
The first episode in the Kids Corner series, "Animal Builders,'' is available now. Viewers will come across creatures who design and construct their homes, visit birds making impressive nests at the San Diego Zoo's Conrad Prebys Africa Rocks aviary, travel to Montana to witness a baby beaver's toothy techniques and gain a leafcutter ant's-eye-view of all that's required to construct their colony.
Weekly installments will become available over the next four months. Each episode brings a new theme, including habitats, animal locomotion, animal communications and animal families. The resource can be viewed at https://zoo.sandiegozoo.org/kids-corner.
POINT LOMANS NAMED SUPER LAWYERS
Sullivan Hill Rez & Engel announced that shareholders Robert Allenby and Jim Hill have been selected as 2020 Super Lawyers. Each year no more than 5 percent of the lawyers in the state are selected to receive the honor of being included in the Super Lawyers list.
Allenby has been selected to the Super Lawyers list in the area of civil litigation. He is a member of Sullivan Hill's executive committee and serves as chair of the litigation practice group and as counsel to the firm.
Hill has been selected to the Super Lawyers list for the last 14 years in the areas of bankruptcy, business litigation, and creditor-debtor rights. A founding member of the firm, a member of the executive committee and chair of the Insolvency and Commercial Bankruptcy practice group, Hill practices primarily in the areas of bankruptcy, insolvency and commercial law.
SD POSTAL SERVICE OPENING EARLY FOR SENIORS ON TUESDAYS
The Postal Service in the San Diego District, which includes all or portions of San Diego, Riverside, San Bernardino, and Imperial counties, is opening many post offices early for seniors on Tuesdays.
"During this national emergency, the U.S. Postal Service is firmly committed to being a source of constancy and reliability in every community," said USPS retail manager Tonya Billingslea. "To help provide a safer environment for our senior customers, post offices throughout San Diego, San Bernardino, Riverside, and Imperial counties have implemented senior-only open times."
Opening times and duration vary by location, check with local post offices for posted hours.
"We would like to provide the senior citizens within our local communities, convenience and a safe environment in order to accommodate their needs when purchasing stamps and shipping parcels," said Billingslea. "Senior Tuesdays will be available for customers 60 years and older and will be in place until further notice."
 FARMER'S TABLE REOPENS
Farmer's Table  re-opened on May 15, in Bay Park at 3055 Claremont Drive offering food, wine and cocktails for takeout, curbside pick-up and delivery within a two-mile radius, plus brunch items available Fridays-Sundays. Open daily 4-8 p.m. Fridays-Sundays 11 a.m.-3 p.m.
Wednesday, May 13
BUB'S AT THE BEACH IS BACK
Kick-off the weekend with take-out from Bub's at the Beach as the eatery at 1030 Garnet Ave. reopens its doors for to-go services on May 16 from 3 to 9 p.m. Wednesdays through Sundays. The restaurant and bar will offer a limited menu, filled with favorites such as tots, wings, and The Archie Chicken Sandwich, which features grilled chicken with mushrooms, chipotle aioli, Swiss and mozzarella cheese and Archie sauce — a combination of honey mustard, buffalo sauce and a secret ingredient.
In addition to snacks, appetizers and entrees, Bub's will offer to-go cocktails, served in 16 ounce to-go cups. Cocktail selections include the PB Mule, Bub's Massive Margarita, the Party Paloma and more. Guests can also refill their beer growlers with daily growler deals available for curbside pick-up only.
CITY LAUNCHES BETTER BY BIKE EFFORT
To celebrate National Bike Month in May and to highlight work to improve bicycling infrastructure, the City of San Diego is launching Better By Bike, an outreach and education effort aimed at encouraging more residents to consider commuting by bicycle. The City's Climate Action Plan calls for an increase in commuter bicycling opportunities, especially in communities near major transit stops.
During May, the City is teaming up with the San Diego County Bicycle Coalition for the Love to Ride 25-day bicycling challenge, with events like the Family Week ride and New Cyclist Week.
People are urged to ride solo or with family members to comply with physical distancing guidelines; indoor rides on stationary bikes are also counted toward participation. Prize drawings will be held each week of the challenge.
"With so many San Diegans staying home to help stop the spread of Covid-19, more people are also hopping on their bikes for exercise and to run essential errands, or just to feel connected while maintaining distance," said chief sustainability officer Cody Hooven. "We hope this becomes a new habit for people as they realize you don't need to be an athlete or expert cyclist to commute by bicycle. For your health and the health of our environment, it really is better to go by bike when you can."
According to Caltrans, traffic volume on roads statewide is down an average of 35% compared to this time last year. Meanwhile, bicycling is up 55% over expected volumes during the first week of May in cities across the southwestern part of the United States, according to data posted by Eco-Counter.
Last month, in response to requests from residents, commuter bikeways within city limits were reopened, including the State Route 56 bikeway and the San Diego River bikeway connecting Mission Valley and Ocean Beach. The City recently launched a Slow Streets program to allow more space for residents who are walking or bicycling in their neighborhoods.
To sign up for the Love to Ride 25-day challenge, visit lovetoride.net/sandiegocounty. Participants who sign up and log their rides online may be eligible for prizes, including  new Brooklyn Bicycle cruiser, cycling gear and more. Share photos of your ride on social media using the hashtag #BetterByBike. Learn more about the City's bicycling program by visiting sandiego.gov/bicycling.
MUIRLANDS ROCKS ONLINE AUCTION
The Muirlands Foundation is hosting an online auction Monday, May 24 through Sunday, May 31. Bidding will start at 8 a.m. May 25 and closes at 8 p.m. May 31. Grab some amazing items and opportunities while also supporting the La Jolla middle school.
All online auction proceeds will directly benefit the school. With your contributions, the Muirlands Foundation is fortunate to provide funds to support teaching and learning, building community on campus, and supporting and organizing campus beautification. Click here to watch video announcement.
BRY TO HOST MAY 16 VIRTUAL GET-TOGETHER
"I invite you to grab a beverage and join me on Zoom this Saturday, May 16, from 9:30-10:30 a.m. for "B.Y.O.Bry," said District 1 Councilmember Barbara Bry. "We meet every day on Facetime, and we have hosted several webinars on issues like the science behind the pandemic and the impact on small business. Sign up here for one of our 15-minute sessions, based on which District 1 community you live in."
Carmel Valley / Del Mar Mesa / Torrey Hills: 9:30-9:45 a.m.; Torrey Pines: 9:45-10 a.m.; University City: 10-10:15 a.m.; La Jolla 10:15 - 10:30 a.m. After registering, you will receive Zoom instructions. 
Tuesday, May 12
CITY REPAVING ONE OF ITS BUSIEST STREETS
Taking advantage of reduced traffic due to the pandemic, Mayor Kevin Faulconer on May 12 ordered the repaving of the main stretch of North Harbor Drive leading to the San Diego International Airport – one of the busiest streets in the City. Faulconer was joined this morning by City Council member Mark Kersey, chair of the Active Transportation and Infrastructure Committee, and Kimberly Becker, president/CEO of the San Diego County Regional Airport Authority, to announce the project.
"First impressions are important, and the first thing most people see when they come to San Diego is the bumpy ride as they leave the San Diego International Airport," Faulconer said. "This stretch of road is so busy that there's never really a convenient time to make repairs, so we're taking advantage of the reduced traffic from the statewide stay-at-home order to overhaul and improve this major thoroughfare for the first time in two decades."
Starting yesterday, the City began repaving 3.3 miles along North Harbor Drive between Ash Street to Nimitz Boulevard in both directions. In addition, the project includes buffered bike lanes through striping modifications. Traffic along North Harbor Drive has been reduced by 50 percent as a result of COVID-19. The paving project is expected to be completed in three weeks.
"During this crisis, San Diego International Airport has remained open as a critical piece of the nation's transportation infrastructure," said Kimberly Becker, president/CEO of the San Diego County Regional Airport Authority. "And Harbor Drive is a critical artery helping people get to and from the airport. So we're excited to see the City moving forward with plans to rehabilitate this roadway."
REP. PETERS WORKING VIRTUALLY
Congressman Peters continues to work via teleconferencing for California's 52nd district carrying out his legislative duties remotely while following public health guidance.
"The way we keep people safe and get our economy moving again is through testing, tracing, and treatment," said Peters."Hearing from the Federal Trade Commission gave us important information to consider as we construct and coordinate innovative systems to allow for safe re-opening.
"While technology can be used to bolster testing and contact tracing efforts, we must work diligently with the tech community to monitor the rollout of any tools aimed at helping track the spread of the virus," continued Peters. "Regulations will need to be implemented to prevent the abuse of any personal data gathered, and the public's vigilance will be critical in protecting individuals' sensitive information online. We should utilize technology in a way that helps our cause in preventing spread, but that doesn't exploit Americans' right to privacy, too."
Added Peters: "According to public health experts, we are going to need $46.5 billion to get adequate testing up and running, with an additional 180,000 people to expand the contact tracing workforce. Robust testing, in tandem with proper contact tracing, will be essential to re-open the economy, and appropriately applied technology will be an important tool to help us do just that."
The 52nd District of California covers much of central San Diego County including Poway, Coronado, and large portions of the City of San Diego. He is a member of the House Energy & Commerce and Budget Committees. The Congressman is a former environmental attorney, City Council president, and Port Commission chair.
LA JOLLA ON-RAMP CLOSURES POSTPONED
The daytime lane closure previously scheduled to take place today, May 12, on southbound Interstate 5 (I-5) has been postponed. The lane closure planned for the I-5 on-ramp from Genesee Avenue also has been postponed. Additional notice will be provided once the work is rescheduled.
When the closures take place, crews will install permanent signage for the new auxiliary lane that will connect Genesee Avenue with La Jolla Village Drive.  
Due to the complexity of the work, closures can be postponed at any time without notice. View closure updates at ShiftSanDiego.com, Facebook.com/MidCoastTrolley, or Twitter.com/MidCoastTrolley.
CITY COUNCIL COMMITTEE CONSIDERS NOVEMBER BALLOT PROPOSALS
The City Council's Rules Committee tomorrow will discuss 17 proposed measures and decide which of them merit further consideration for placement on the November 2020 ballot. Nine of the measures were submitted by individual San Diegans, four by local advocacy groups, and four by City officials, including Council members, the City Attorney, the City Auditor, and the Chief Financial Officer.
The ideas include removing the coastal height limit in the Sports Arena area, implementing ranked-choice voting in San Diego's general elections, and updating the City's contracting policies to remain eligible for state grant funding. 
"It's great to see so many ideas coming from engaged members of our community," Council president and Rules Committee chair Georgette Gómez said. "I look forward to discussing these proposals with my committee colleagues, and also hearing from the public which ones should be advanced to the ballot."
Those measures that the committee advances for additional analysis will return to the Rules Committee to be considered for review by the full City Council.
Monday, May 11
PLHS GRAD IS A DUAL STUDENT-ATHLETE
Being a full-time student, playing a sport, and working is already hard enough. Imagine attending two colleges and being a full-time student at both. That's a total of 24 units in a semester while playing a sport, and working on top of that. You have to be extremely disciplined and dedicated to being a dual athlete.
Savannah Ames is a dual student-athlete on San Diego Mesa College's softball team. Ames, a Point Loma High School alumni, attends both San Diego Mesa College and Point Loma Nazarene University. Ames majors in communications and plans on graduating from PLNU in the fall of 2020. She carries a GPA over 3.0 at both colleges, PLNU 3.4 GPA, and Mesa 3.8 GPA.
UNCLAIMED MONEY AT CITY OF SAN DIEGO
Anyone who has done business with the City of San Diego in the past three years, including paying business taxes, could be owed money. Check amounts range from $1 to $22,000. The City regularly receives returned checks that are undeliverable based on the address on file. Checks that remain uncashed after six months become unclaimed monies.
The unclaimed monies report is available at sandiego.gov/finance/unclaimed and is updated quarterly. There is no charge to search the data or to file a claim. Since this time last year, the City returned $368,000 to 119 recipients who were listed on the unclaimed monies report, meaning 29% of the unclaimed monies were returned by the City. The average claim was $3,091.
Currently, there are nearly 1,700 accounts with more than $660,000 in unclaimed monies belonging to people or businesses that have not received money owed to them because of refunds or vendor payments. Payees have approximately one year to claim their money after it's been added to the unclaimed monies report. The last day to submit a claim for checks issued prior to April 1, 2019, is Thursday, June 18. To submit a claim, print and complete the Request for Unclaimed Monies form.
NEW POP-UP BRUNCH AT OB EATERY
A just-launched pop-up eatery has brought a new take-out brunch option to Ob. Called Loco Lopez and run by chef Richard Lopez, is operating Wednesday through Sunday from 9 a.m. to 1:30 p.m. out of the same Sunset Cliffs Boulevard space as Sundara Indian Kitchen, which has remained open throughout this shelter-at-home phase. With restaurants likely limited in their reopening capacity, Sundara co-founder Adam Lowe said the 38-seat eatery will likely continue to focus on its take-out business even after the dine-in ban is lifted.
Lowe approached Lopez with the offer to share the kitchen. The chef previously worked at Sundara, and has cooked in fine-dining restaurants as well as local hotels like the Hotel del Coronado.
Seeing a void in the to-go brunch market, Lopez created a menu of takeout-friendly dishes that includes a breakfast burrito wrapped in a cheese-crusted tortilla, a doughnut grilled cheese served with serrano jam, and bacon-wrapped hot dogs accompanied by house chips.
Though it's starting as a pop-up, the chef says he's hoping to make Loco Lopez permanent, either in the Sundara space or elsewhere. He'll continue to expand the menu and is planning to eventually offer mimosas, micheladas, beer, and wine.
FULL CLOSURE OF RAMP FROM SR-52 TO I-5
Beginning May 11, overnight full closures of the freeway connector from westbound State Route 52 (SR 52) to northbound Interstate 5 (I-5) will go into effect. The full closure will continue on Tuesday, May 12 and Thursday, May 14. Additionally, lane reductions will be in place on northbound I-5. The closures and lane reductions are scheduled from 9 p.m. to 5 a.m. each night.
The following closures will be in place:
Full closure of westbound SR 52 to northbound I-5 connector;

Lane reductions on northbound I-5 between La Jolla Colony Drive and Nobel Drive.
Please heed all signs and use caution when traveling near the work area. Due to the complexity of the work, closures can be postponed at any time without notice. View closure updates at ShiftSanDiego.com, Facebook.com/MidCoastTrolley, or Twitter.com/MidCoastTrolley. 
ARTS FOR LEARNING AWARDED FIVE STATE GRANTS
The California Arts Council announced five grant awards of varying amounts to Arts for Learning San Diego as part of its annual funding program. Arts for Learning San Diego was awarded the following grants from the California Arts Council through a competitive application process: JUMP Starts, which will fund work with students in the Juvenile Court and Community Schools; Education: Artists-In-Schools, which will fund year-long residencies at Ocean Beach Elementary; Education: Exposure, which will fund performances of tap dance ensemble California Rhythm Project in various schools (or online); Organizational Development, which will fund work with strategic planning and non-profit expert, Pat Libby; and Professional Development, which will fund learning opportunities for staff.
Peter Gust, president of the A4LSD Board of Trustees, said, "Our team has been working hard to solidify our programs and translate them to virtual and online platforms. We are grateful for these grants that support the quality arts education programs our organization and teaching artists provide to the schools and greater San Diego community."
Learn more at arts.ca.gov. The California Arts Council is committed to increasing the accessibility of its online content. For language and accessibility assistance, visit arts.ca.gov/aboutus/language.php.
Sunday, May 10
LA JOLLA HIGH FOUNDATION TO HOST ONLINE AUCTION
Although plans for the Viking Golf Classic and Spring Fling fundraisers were canceled, the La Jolla High Foundation is still raising funds needed to support the school. Many of La Jolla High's needs such as a dedicated college specialist, an additional security guard, campus improvements, academic team advisors and science and art classroom supplies are not fully funded by the San Diego Unified School District. 
In lieu of the annual Viking Golf Classic and Spring Fling, the foundation will be holding its first online Spring Auction the week of May 18-22. Stay tuned for more information about this amazing auction with more than 90 items donated to date and valued at more than $35,000. There will be something for everyone so be ready to join us and let the bidding fun begin.
THE SHOPS AT LA JOLLA VILLAGE DONATE TO SD FOOD BANK
The Shops at La Jolla Village are donating $25,000 to Jacobs & Cushman San Diego Food Bank. As the economic impact of the Covid-19 pandemic continues forcing schools to close, there are more than 30 million children who take part in the National School Lunch Program for regular, balanced and nutritious meals, are unsure of where their next meal may be coming from. Every month, the San Diego Food Bank provides food to approximately 350,000 individuals and families throughout San Diego County. That's why The Shops at La Jolla Village donated $25,000, for about 125,000 meals for those in need.
SD COMPANY OFFERING $1,000 TO PROMOTE SOCIAL DISTANCING
Do you miss brunch? You know, that meal on Saturday mornings where you'd eat avocado toast and drink mimosas with other people? 
Well, the team at San Diego-based WhistleOut is offering a contest with the winning applicant receiving $1,000 to host brunch with their friends over video chat, and also $300 in Grubhub gift cards so they can order-in their favorite brunch food for themselves. They'll just need to report back about which video chat app worked best. 
WhistleOut.com releases new videos every week on its YouTube channel, reviewing new phones, plans, streaming services, and apps. Details, along with the application form, are available at whistleout.com/Internet/Guides/dream-job-brunch. The application is open until May 15 at 11:59 p.m.
WEEKLY EMPLOYMENT UPDATE BY SD WORKFORCE PARTNERSHIP
The San Diego Workforce Partnership released a weekly update on employment figures and analysis specific to the region's workforce in regard to impacts associated with Covid-19.
449 total businesses reporting layoffs to the Workforce Partnership since March 10 (up from 416 last week).

67,379 total reported employees affected since March 10 (up from 60,713 last week). This includes 35,397 in the hospitality, restaurant and bar industries. This is an estimate based on the notices received by the Workforce Partnership, although the full impact on employees and the region's economy is still unknown.

273 open jobs that the Workforce Partnership team is working to fill with local employers in our Career Portal.

Data from the U.S. Department of Labor: Last week 318,064 Californians filed unemployment claims — nearly the same amount as filed the previous week, and 2.8 times the pre-Covid-19 weekly record. This brings total filings to 4 million over the last six weeks. For comparison, the 79 weeks of the Great Recession saw 4.9 million filings.

For the week ending May 2, the highest number of job postings were for software developer, sales representatives and registered nurses. Source: Burning Glass.
LJ PARKS AND BEACHES SEEKING PUBLIC INPUT ON MASTER PLAN
La Jolla Parks and Beaches, Inc. has established a working group, including La Jolla Shores Association and Bird Rock Community Council, to review the City's Draft Parks Master Plan and submit comments relating to La Jolla's shorelines and parks. The deadline to send comments to the City is May 25.
The City's 2008 General Plan identified the need for a new Parks Master Plan, as the last system-wide master plan for parks and recreation was prepared in 1956. Access the plan on the City's website. Find it under the "Complete Communities: Play Everywhere Documents" section: sandiego.gov/planning/programs/completecommunities/play-everywhere
If you have a comment or question to share with the working group concerning La Jolla's shorelines and parks, email lajollaparksandbeaches@gmail.com by May 15.
NEEDY FAMILIES TO RECEIVE FOOD FROM UNION VOLUNTEERS
Feeding San Diego in partnership with the San Diego and Imperial Counties Labor Council, will host mass "drive-through" food distributions for San Diego families and seniors in need at SDCCU Stadium (formerly Qualcomm) every Saturday in May from 9 a.m. until all of the food is gone. Teachers, construction workers, nurses, grocery workers and more are mobilizing donations, volunteering and providing logistical support. The distribution is first-come, first-served for 1,100 vehicles starting at 9 a.m. on May 16, 23 and 30. The San Diego and Imperial Counties Labor Council is a community of more than 200,000 working families standing together.
SCHOOL DISTRICTS WARN LESS STATE FUNDS WOULD CAUSE 'HARM'
San Diego Unified Superintendent Cindy Marten and Los Angeles Unified Superintendent Austin Beutner issued a joint statement in response to the Department of Finance's preliminary estimates on the California State budget and the need for federal relief:
"A 20 percent reduction in state funds to public education, which would be about $2,700 less per student, would cause irreparable harm to children," the superintendents said. "California already spends significantly less on public education than other large states. Moreover, reopening school facilities in a safe manner this fall will also require more funding.
"Our efforts to enhance the quality of distance learning and provide a safety net to students and families during this public health crisis have been comprehensive and responsive to student's needs," continued their joint release. "With approximately 240,000 devices and close to 18 million meals provided in Los Angeles and San Diego, the immediate challenges posed by Covid-19 have significantly increased costs for our schools."
Noted both superintendents: "Implicit in every budget are a series of choices, which are made more difficult when the dollars are scarce. But they are still choices that elected officials in Sacramento must make and the consequences will have an impact on an entire generation of children. This generation has a right to an education, and a 20% reduction in state school spending would deny students this right. Simply put, that level of spending reduction would make it impossible for schools to safely reopen this fall."
Friday, May 8
DUCK DIVE, CITY TACOS, REOPENING IN PACIFIC BEACH
Starting Friday, May 8, Duck Dive at 4650 Mission Blvd. will be reopening for all-day lunch/dinner and brunch take-out, along with offering to-go cocktails, canned beers, and wines. Patrons can take out brunch favorites and lunch dishes from 11 a.m. to 8 p.m. The Duck Dive will be open Thursday through Sunday, and orders can be called in at 858-273-3825.
Another popular eatery, City Tacos at 4516 Mission Blvd., will also be reopening May 8 from noon to 8 p.m. The taqueria will be serving up traditional tacos and house favorites, along with their vegetarian and vegan options, like the Chile Relleno, made with beer-battered chile guero filled with Oaxaca and cotija cheese, diced tomato, onion, cilantro, and lime aioli.
GARNET BUILDING IN PB SELLS FOR NEARLY $2 MILLION
A prominent freestanding 4,500-square-foot building that has a John Lennon mural painted on the side across from Chase Bank at 1020 Garnet Ave. in Pacific Beach was sold for $1.9 million.
Brian Pyke and Allison Campbell of Retail Insite represented the seller and buyer. The seller is Tanya Blane and the buyer has requested anonymity. The new owner has plans to reposition this building currently occupied by Five Guys.
"Pacific Beach continues to evolve as a dynamic neighborhood and ideal location for investors in San Diego. Coastal pockets have historically been able to weather downturns better than other submarkets, and I think PB will continue to be a great area to invest in," said Pyke.
The sale adds to a steady increase of activity in the PB area for Pyke and Campbell. Over the past year, the team secured leases with F45 at 1245 Garnet Ave., Fritzy's Roller Skate Shop at The Promenade at Pacific Beach; sourced new leases with Yoga Box, PB Training, and San Diego Sliders Co. at 909 Grand Ave.; and advised retail client QWENCH Juice Bar on its first San Diego location at 4462 Mission Blvd.
THE LOMA CLUB REOPENED FOR BUSINESS
Point Loma's historic nine-hole golf course, The Loma Club at 2960 Truxtun Road in Liberty Station, has reopened with daily temporary hours of 8 a.m. to 6 p.m. To ensure golfers and staff remain safe and healthy, The Loma Club will be enforcing the following:
Masks are required for entry;

Disposable masks will be available for purchase;

Golfers are strongly encouraged to book their tee time in advance online here;

Golfers who choose to book a tee time in person, will be required to leave the premises and return for the scheduled time;

6 p.m. is the last tee time;

Must stay 6-feet apart; the equivalent of two golf clubs;

There will not be any cash transactions during this time;

Grab and go food and drinks available.
LA JOLLA PR FIRMS TAKES ON TWO NEW STAFFERS
La Jolla public relations agency, (W)right On Communications, welcomes new digital design and hospitality and tourism talent to its team with the recent hiring of senior visual strategist Rick Tinney and communications strategist Licia Walsworth.
Tinney brings nearly 20 years of experience in graphic design and digital marketing to the agency in addition to his expertise in the technology and life sciences industries.
Walsworth also brings over 20 years of progressive communications, sales and hospitality experience to (W)right On. A natural leader and gifted program manager, Walsworth was awarded Manager of the Year in 2016 and the Cultural Warrior Award in 2018 in her previous director role with Omni Hotels and Resorts. She has worked with major convention properties and global brands as well as beachfront destination properties.
Wednesday, May 6
WHAT'S RED TIDE AND WHY DOES IT SMELL?
Bioluminescence expert Michael Latz, a scientist at Scripps Institution of Oceanography at UC San Diego, said the current red tide, which stretches from Baja California to Los Angeles, is due to aggregations of the dinoflagellate Lingulodinium polyedra, a species well known for its bioluminescent displays. Each microscopic cell contains some "sunscreen," giving it a reddish-brown color.
On sunny days, the organisms swim toward the surface where they concentrate, resulting in the intensified coloration of the water – and the reason for the term "red tide." At night, when the phytoplankton are agitated by waves or other movement in the water, they emit a dazzling neon blue glow.
The ocean along San Diego County is still brown in color, but now the sulfury odor is intense. The strong odor has reached about 1 ½ miles inland. There is also foam, indicating the breakdown of protein and other organic material. There are also reports of fish kills along beaches and in lagoons and harbors. The breakdown of the red tide by microbes results in low oxygen conditions that are deleterious to some animals.
Is the water safe for surfing/swimming? In some areas such as the Mediterranean, Lingulodinium polyedra produces yessotoxin, a compound that acts as a neurotoxin, but local populations do not produce yessotoxin. However, some people are sensitive to inhaling air associated with the red tide, so the organisms must be producing other compounds that can affect human health. In general, during a red tide, there is lots of dissolved and particulate matter in the water with associated enhanced microbial activity. It is a personal choice whether to go in the water, but there is no public health warning associated with the red tide.
INTERNATIONAL RELIEF TEAMS SUPPLYING SD FOOD BANK
San Diego-based International Relief Teams is providing the Jacobs & Cushman San Diego Food Bank with more than $90,000 worth of canned goods to help meet the increased demand for food assistance during the COVID-19 pandemic.
Donated canned goods include black beans, pinto beans, mixed vegetables, and tuna totaling more than 121,000 cans. The food will be delivered in two large truckloads on May 7-8.
"IRT is dedicated to helping families in need. We know that many San Diego families are suffering right now because of the shutdown, and we wanted to help ensure that they can access the food they need. We have partnered with the San Diego Food Bank for many years and we are proud to support their extraordinary response to this pandemic," said Barry La Forgia, International Relief Teams' executive director.
ILLUMINA DONATES $1 MILLION TO SD SCHOOLS, FRONTLINE WORKERS
The Illumina Corporate Foundation has directed the $1 million gift to The San Diego Foundation COVID-19 Community Fund, which was created to provide resources to low-income workers, families and vulnerable communities most affected by COVID-19.
Illumina's donation directs $700,000 to the San Diego Unified School District to help K-12 distance learning and $300,000 to support frontline healthcare workers, food security and small business programs. The COVID-19 Community Response Fund has raised over $10.8 million.
"We are proud to call San Diego home and are dedicated to supporting impactful relief efforts in our hometown. From individuals to communities, from companies to countries, we are finding ways to support each other and address the pandemic together," said Sam Samad, senior vice president/CFO of Illumina. "One of the brightest silver linings of this time is the amount of innovation in service to others."
As San Diego families and students transition to distance learning provided by SDUSD, access to reliable internet and technology are essential. Illumina's donation will support K-12 distance learning programs for students without internet access, as well as science, technology, engineering, arts and mathematics (STEAM) education.
"With the support of Illumina, we have worked to guarantee all students in San Diego have what they need to continue their educational journey and pursue their dreams," SDUSD Superintendent Cindy Marten said. "Illumina's donation to the San Diego Foundation will allow us to continue to provide our families the technology and services they need to access information and to continue learning now and into the future. We are very thankful for our long-standing partnership with Illumina."
Illumina is the biggest and highest-valued biotech company in San Diego County. Its mission is improving human health by unlocking the power of the genome. The company is working to put an end to the spread of COVID-19 by making DNA sequencing accessible around the world.
SD POET LAUREATE INVITES PUBLIC TO SHARE PANDEMIC REFLECTIONS
As residents continue to follow stay-at-home orders, the City of San Diego's Commission for Arts and Culture and San Diego's first Poet Laureate, Ron Salisbury, invite the public to participate in San Diego Poetry Together: A Poetic Response to the Pandemic.
The challenge is a way to engage the public through the literary arts and use poetry as an outlet to creatively express and share their feelings about the COVID-19 pandemic.
"This is a difficult time for many and the literary arts often give us a way to express what we may not be able to clearly articulate when interacting with others," said Salisbury. "In this case, we are encouraging everyone to use the written word to share their experiences."
During May, participants can submit original work based on writing prompts posted on the San Diego Poetry Together webpage. Participants can submit written and spoken word entries. Salisbury will select several poems that will be shared publicly and posted to the web page.
Deadlines and participation guidelines are available by visiting www.sandiego.gov/blog/san-diego-poet-laureate.
BBB SEEKS NOMINATIONS FOR TORCH AWARDS FOR ETHICS PROGRAMS
Better Business Bureau is seeking public nominations to recognize companies as part of the annual Torch Awards for Ethics program. The event celebrates businesses that positively impact the community, keeping ethics and integrity at the forefront of operations.
Now is an especially important time to highlight businesses that take strides to strengthen the marketplace through trust and ethical business practices. A business may self-nominate, and the award is open to all for-profit businesses. Torch Awards for Ethics nominations are being accepted through May 22 and more information can be found by visiting torchawards.bbbcommunity.org.
"We are looking for companies that not only display ethical practices with consumers and employees but also 'light the way' to promote ethical behavior in their industries," said Matthew Fehling. BBB Pacific Southwest president/CEO. "The public's voice plays an important part in identifying potential companies for this award, as they experience first-hand the true impact of what an ethical company can offer."
In conjunction with recognizing ethical businesses at the annual Torch Awards for Ethics, BBB hosts a scholarship contest for high school students in grades 9-12. The program awards $5,000 in scholarships, split among five recipients, for the essays on "The Importance of Ethics and Integrity in our Community." Interested applicants may submit their essays at torchessay.bbbcommunity.org.Students who wish to receive a paper application may contact Skylar Crowley at skylar.crowley@bbbcommunity.org. There is no fee to enter. 
Tuesday, May 5
T-SHIRT FUNDRAISER FOR CATS AND DOGS
GB Apparel & Design, the parent company for San Diego performance apparel brand "Clinch Gear," has teamed up with Jenny Milkowski from CBS News 8 for their "Stay PAWsitive" T-shirt and tanks fundraiser with 100% of the profits benefiting The Cat Lounge in La Jolla, and Second Chance Dog Rescue. There is a two-week pre-order that ends on May 17. All tops will begin to ship on Tuesday, May 26. Visit gbapparelanddesign.com.
PB FARMERS MARKET TO REOPEN MAY 19
"We have decided to open as some of the grocery items will be allowed and more vendors are ready to return," said Sara Berns, executive director of Discover PB. "We will still need to depend on a couple of volunteers to maintain the crowd. The biggest issue is there are very strict rules the public needs to adhere to, i.e. no eating on-site, one person per family/group can shop, no sitting, etc."
Added Berns, "We need people to enter and shop and move on, basically. We will be restricted to capacity.  We really need people to comply or we will be shut down and it will be very difficult to recover again. Thank you for your support of the PB Tuesday Farmers' Market. See you in two weeks."
OB OPTOMETRIST DONATES MASKS TO LIFEGUARDS
Local optometrist Dr. Eli-Ben-Moshe is donating 200 protective masks to lifeguards at the Ocean Beach tower to hand out to beachgoers not wearing one.
And besides helping those on area beaches, Ben-Moshe is distributing masks to anyone stopping by Newport Avenue Optometry during regular business hours starting tomorrow (May 9).
"I would be happy to offer a mask to anyone living in the Ocean Beach or Point Loma areas," Ben-Moshe said. His office is located at 4822 Newport Ave.
SECOND CHANCE TO PROVIDE EMERGENCY SUPPORT TO FORMERLY INCARCERATED
Local nonprofit Second Chance just received a $100,000 grant to provide emergency support for formerly incarcerated individuals in need of food, housing, virtual case management, and wrap-around services from the COVID-19 Community Response Fund at The San Diego Foundation.
The recent changes from COVID-19 has caused an unprecedented number of layoffs and furloughs, having a devastating impact on those who were already struggling with basic needs. The grant from The San Diego Foundation will help Second Chance provide critical basic needs such as food, shelter, and general support to ensure this often-forgotten population gets safely through this crisis.
MEDICAL OFFICE BUILDING IN MIDWAY SELLS FOR $6M
CBRE announced the sale of a medical office building, Richley Medical Plaza in Midway District, to an Orange County-based pain management group for $6 million.
CBRE's Dan Henry and Lars Eisenhauer represented the seller, a private investor, in the transaction. The buyer was represented by an outside firm.
Located at 3434 Midway Drive, the 25,600 square-foot, two-story building was originally built in 1991. The property includes a 6,475-square-foot surgery center that features three operating rooms, recovery area, waiting room, reception, and two restrooms. The building was approximately 85 percent vacant at the time of sale and features 65 parking spaces.
Richley Medical Plaza is located in the Sports Arena area of the Midway District and is within walking distance of dozens of restaurants and retail amenities. The property is within three miles of the San Diego International Airport and within five miles of Downtown San Diego. The building is also within one mile of both the I-5 and I-8, two major freeways that connect the Midway District to the rest of San Diego County.
Monday, May 4
FEEDING SAN DIEGO PURCHASES 125 TRUCKLOADS OF FOOD FOR HUNGER RELIEF
Feeding San Diego has purchased 125 truckloads of food since March 14 to meet a countywide surge in demand due to the COVID-19 crisis. The organization normally purchases approximately 24 truckloads in an entire year.
The increased reliance on purchased food is helping the organization to meet the needs of the nearly one out of every eight San Diegans struggling with hunger prior to the COVID-19 crisis, but also thousands of newly affected residents as San Diego's unemployment rate reaches 25%. The increased demand comes at a time when Feeding San Diego has experienced a 30 percent decline in donations from local grocery stores due to high consumer demand.
"We are experiencing a tremendous surge in people facing hunger across San Diego County right now, with an estimated 40 percent facing food insecurity for the first time," said Vince Hall, CEO of Feeding San Diego. "The wave of children, families and seniors in need isn't slowing down — and neither are we because no San Diegan should have to worry about where their next meal is coming from. We are grateful to the thousands of San Diegans who have generously donated to Feeding San Diego during this unprecedented crisis. Our donors from across this generous community make our work possible every day."
Feeding San Diego offers no-touch, drive-through food assistance at hundreds of sites throughout San Diego County. The organization's food finder map has become a valuable resource to the community and can be found at feedingsandiego.org/find-food. Additional community resources are accessible by calling 2-1-1 or visiting 211sandiego.org.
ROCK CHURCH DELIVERS MEALS IN COVID-19 HUNGER RELIEF
Rock Church in Point Loma has put out the "bat signal" and local restaurants and delivery services have answered the call to band together and bring hunger relief to frontline hospital heroes and first responders. So far, 3,680 meals have been delivered to 13 hospitals throughout San Diego County.
Meals were delivered recently by Rock Church pastor Miles McPherson, a former Chargers player, along with former NFL Hall-of-Fame wide receiver Andre Reed. The pair delivered 50 meals to the San Diego Police Department and 50 meals to the San Diego 911 Call Center.
"I had no idea what an act of service being a 911 dispatcher does to keep people safe," said Reed. "The SDPD is a huge piece to our San Diego community. After visiting them, I truly have an added respect for our police force, another set of frontline heroes to serve with the Rock Church and pastor Miles." 
The church has been working with Grub Hub to coordinate deliveries and restaurants including Los Primos, Toast, Lola 55, Neighborhood House Association, Beignet Belly, Chick-fil-A and California Pizza Kitchen, which have signed on for the task. Among the 13 hospitals are Sharp Grossmont, Sharp Memorial, Sharp Chula Vista, Sharp Coronado, Kaiser San Diego Medical Center, Kaiser Zion Medical Center, UCSD Hillcrest, UCSD LaJolla, Scripps La Jolla, Scripps Mercy Chula Vista, VA Hospital in Ja Jolla, Palomar Poway and Palomar Escondido.
LA JOLLA LAW FIRM OFFERING PRO BONO PLANNING TO HEALTHCARE WORKERS
 Blanchard, Krasner & French, a law firm with offices in La Jolla and Reno, Nev., is offering remote, pro bono estate planning services to essential healthcare workers, and their spouses, who reside in the San Diego region. It is being done in gratitude for their work on the front lines of COVID-19.
Recipients of pro bono services will be assessed via an application on a first-come, first-serve basis.  
In particular, the attorneys at Blanchard, Krasner & French are volunteering time to remotely offer stop-gap estate plans for three items: wills, durable powers of attorney for assets, and advance health care directives. Those interested can learn more about eligibility and apply for consideration. The completed questionnaire should be filled out and returned via email to essential@bkflaw.com by May 11. Applicants must also be available for a half-hour consultation with an attorney on May 15. 
NIH GRANT ADVANCES RESEARCH AT UC SAN DIEGO
The Altman Clinical and Translational Research Institute at University of California San Diego has received a five-year, $54.7 million Clinical and Translational Science Award from the National Center for Advancing Translational Science, part of the National Institutes of Health. The new grant is the third such award since ACTRI opened in 2010, bringing total funding support to approximately $144 million.
"The first CTSA laid the foundation for transforming our institution. It built the early infrastructure that would help change the way we thought about moving discoveries from the lab to the clinic," said Gary S. Firestein, MD, founding director of ACTRI and dean and associate vice chancellor of clinical and translational research at UC San Diego School of Medicine. "The second CTSA focused on making ACTRI the hub for clinical research and clinical trials at UC San Diego."
The latest CTSA, said Firestein, will refine the fundamental work of the past decade and provide new resources that will launch a new wave of discovery and transformation.
The new funding will also be used to continue a scholar program supporting young faculty members establishing careers, expand ACTRI's "Game Center," a program that uses virtual reality games to train investigators in team science and create new mentoring programs in grant-writing, the financial lifeblood of research.
There are approximately 2,400 ongoing clinical trials at UC San Diego Health, involving an estimated 7,000 participants in active treatment. Approximately 250 new trials begin each year, including most recently COVID-19-related trials investigating an antiviral drug, an arthritis drug and a medication for hypertension.
SAN DIEGO INTERNATIONAL AIRPORT TO PARTICIPATE IN MAY 6 MUSIC FEST
San Diego International Airport will join more than 20 airports from across North America for the JetStream Music Festival, an online celebration of local music. Hosted by Austin-Bergstrom International Airport in Austin, Texas, the free, multi-hour livestream will take place at 3 p.m. on May 6 on San Diego International Airport's Facebook Live.
Each airport will feature a musician local to their city in support of the creative community during the COVID-19 crisis. San Diego will feature Nico Hueso, a San Diego polyglot and frequent SAN Arts Program performance artist. Hueso is a classically trained violist who has performed around the world in symphony orchestras, music festivals and master classes. He will perform a 10-minute set which will include original music.
"San Diego International Airport is excited to join other airports around the nation to showcase the arts in this innovative and collaborative way," said Kim Becker, president/CEO of the San Diego County Regional Airport Authority. "While many people may not be visiting our terminals during this time, participation in JetStream provides us another outlet to foster positive relationships and support the community through the arts."
SAN started the Arts Program in 2002 with a mission to surprise and delight travelers with presentations of the highest caliber, and to showcase San Diego's rich cultural community. Within the terminals, the Arts Program includes visual arts, performing arts, film, and more.
Friday, May 1
MAYOR URGES SAN DIEGANS TO CONTINUE TO USE BEACHES RESPONSIBLY
Eyeing a sunny weekend forecast, Mayor Kevin Faulconer on May 1 joined with San Diego Police Chief David Nisleit and Parks and Recreation Department director Andy Field to remind San Diegans of what City resources are now open, and that physical distancing and face-covering mandates continue to be in effect.
What can and can't be done under the new rules:
BEACHES 
On the sand: 
Run and walk. 

No stopping, sitting, lying down.  
In the ocean you can: 
Swim. 

Surf. 

Paddleboard. 

And kayak.  
In the bays you can: 
Paddleboard. 

Kayak. 

Boating.

No swimming.  
NEIGHBORHOOD PARKS 
Parks are open for passive use.  
Walking. 

Jogging. 

Hiking. 

Sitting with your family. 
Parking lots remain closed.
GOLF COURSES
City of San Diego golf courses reopened with physical distancing and face-covering mandates. 
FACIAL COVERINGS NOW REQUIRED AT AIRPORT
Per the California Health and Safety Code sections 101040, 120175, and 120175.5 (b), facial coverings are now required at San Diego International Airport (SAN) for all passengers, visitors, tenants, contractors, and employees while on airport property. The mandate is to help curb the spread of novel coronavirus, COVID-19.
As stated by the County of San Diego Health Officer, persons with a medical or mental health condition, or developmental disability that prevents wearing a face covering, shall be exempt from this requirement.
 According to the California Department of Public Health, a cloth face covering is a material that covers the nose and mouth. It can be secured to the head with ties or straps or simply wrapped around the lower face. It can be made of a variety of materials, such as cotton, silk, or linen. A cloth face covering may be factory-made or sewn by hand or can be improvised from household items such as scarfs, T-shirts, sweatshirts, or towels.
 The airport has placed red tape markings on floors at security checkpoints, airline ticket counters, and concession areas to adhere to six-foot social distancing rules. All airport users are also encouraged to comply with social distancing requirements and follow CDC guidelines to stop the spread of germs which include washing hands often with soap and water for at least 20 seconds and avoid touching eyes, nose and mouth.
"SAN's top priority is the health and safety of all airport users," said Kim Becker, president/CEO of the San Diego County Regional Airport Authority. "We've taken many steps to help curb the spread of COVID-19 and appreciate all airport users adhering to the local and state health orders." 
SDIA offers nonstop service to more than 70 destinations in the continental U.S., Europe, Asia, Mexico and Canada. In operation since 1928, the airport celebrated more than 90 years of service to the San Diego region in 2018. The San Diego County Regional Airport Authority has managed the airport since 2003. The Airport Authority plans for and provides air transportation services to the region with safe, effective facilities that exceed customer expectations. For more information, visit san.org.
AMTRAK CELEBRATES 49TH ANNIVERSARY
Today, Amtrak celebrated its 49th anniversary. For almost five decades, Amtrak has taken U.S. passenger rail customers where they need and want to go. Formally known as the National Railroad Passenger Corporation, Amtrak consolidated the services of more than a dozen railroads into a truly national system when it first started. And, while observing this anniversary during an unprecedented time in history, Amtrack continues to provide a vital service to its customers, many of whom are medical professionals and first responders.
An Amtrak anniversary video featuring Amtrak president/CEO Bill Flynn can be viewed at media.amtrak.com/media-images/amtrak-49th-year-anniversary/.  
CONGRESSMAN PETERS SIGNS LETTER URGING GREATER MENTAL HEALTH, SUICIDE PREVENTION, DURING PANDEMIC
On May 1, Rep. Scott Peters joined 49 of his colleagues in sending a letter to House leadership urging for increased support prioritizing the mental health of the American public during the pandemic.
The bipartisan group of lawmakers requested greater investment in mental health resources and suicide prevention efforts given the unprecedented public health crisis and growing cases of economic insecurity – two stressors linked to mental health challenges and heightened risk of suicide.
The letter advocated for the incorporation of critical provisions in future coronavirus response and recovery packages. This would help address the mental health challenges associated with the COVID-19 pandemic, like enhanced funding for the National Suicide Prevention Lifeline (NSPL) and inclusion of the Effective Suicide Screening and Assessment in the Emergency Department Act, which would assist emergency departments to develop better suicide risk protocols.
"We must support our nation's system of crisis response services, fortify our emergency departments to adequately respond to self-harm, and prepare schools to address the mental health needs of children upon their return in the fall," the legislators wrote.
MAY IS BICYCLE SAFETY MONTH
For bicycle safety month, Circulate San Diego is encouraging people walking, driving, or riding their bikes to look out for one another while practicing social-distancing.
While shelter-in-place orders are in effect, San Diegans still need to get to essential jobs, run errands, or go outside to exercise. San Diego Mayor Kevin Faulconer unveiled his slow streets initiative this week to make it easier for San Diegans to travel safely while social distancing.
Faulconer's slow streets initiative includes closing segments of Diamond Street, Adams Avenue, and Howard Street to through vehicular traffic to allow for social distancing for people walking and bicycling. He also announced improvements to pedestrian crosswalk buttons and the re-opening of state Route 56 Bikeway, Rose Creek Bikeway, Rose Canyon Bikeway and the state Route 52 Bikeway.
"Now more than ever, San Diegans are finding that bicycling is a great way to travel to an essential job, to access essential needs, and exercise," Maya Rosas, director of policy at Circulate San Diego said. "It's important for drivers, bicyclists, and pedestrians to keep you and your family safe by remaining aware of your surroundings even though there is less vehicular traffic."
Circulate San Diego has created a webpage with bike-friendly resources to encourage residents to get out and bike, safely and comfortably at circulatesd.org/may_is_bike_month.
Thursday, April 30
OLD TOWN CINCO DE MAYO GOING VIRTUAL
The Historic Old Town Community Foundation will be offering a free creative, colorful Cinco de Mayo Fiesta live-streamed through Facebook Live (@Fiestaoldtown), YouTube, and cincodemayooldtown.com/virtual-fiesta from 4 to 6:30 p.m. on Tuesday, May 5.
Fiesta Old Town Cinco de Mayo will come to life through TVs/computer screens featuring a series of festive interactive activities for the entire family to enjoy in their homes. The virtual fiesta will be jam-packed with exciting salsa classes so you can shake your maracas, food and drink demos alongside master chefs and mixologists.
There will also be live entertainment to dance to in your living room, a delicious dinner serenaded by a mariachi band, tequila and mezcal tastings and more. Enhance this free celebration with Fiesta Party Packs available for pickup or takeout from Café Coyote, Rockin' Baja Lobster, and Tahona Bar all located in Old Town. Headlining the virtual fiesta and ending the event will be world-famous guitarist and special guest, Pablo Sáinz-Villegas.
SEAWORLD EXTENDS ANNUAL PASSES
Since March 16, all 12 SeaWorld and Busch Gardens marine parks nationwide, including San Diego, have been closed and 95% of employees were forced to furlough due to the pandemic.
"We are automatically extending all active annual passes and membership products to SeaWorld and Busch Gardens for the length of time in which the parks remain closed," said Marc Swanson, the company's interim CEO.
Domestic single-day tickets and any unused multi-day tickets that expire during the temporary closures will be extended through Dec 31, 2021. Expiring single-day and multi-day tickets purchased internationally will be automatically extended through the first week of 2022, to provide guests from overseas additional flexibility. And in-park experiences during the temporary closures can also be rescheduled through Dec. 31, 2021.
"We are also offering discounted tickets to be used when our parks reopen, and will be announcing new benefits for all active pass members in the coming days," added Swanson.
WEEKLY UPDATE ON UNEMPLOYMENT
The San Diego Workforce Partnership's weekly update on impacts associated with COVID-19:
SDCCU OFFERS KIDS EDUCATIONAL PROGRAM
San Diego County Credit Union is offering a Biz Kid$ Program, with teachers and parents to help engage kids at home with a fun and interactive way to learn about money. The program includes an Emmy award-winning television series from the creators of "Bill Nye the Science Guy," free curriculum, outreach activities, and a website targeting kids of all ages.
SDCCU launched the program in partnership with the San Diego County Office of Education and the County of San Diego in 2015. The Biz Kid$ program and all episodes are based on national standards for financial literacy and entrepreneurship education and have been mapped to individual state standards. For more information and to access online resources, visit sdccu.com/bizkids.
SHOUT OUT TO HELP SUPPORT LOCAL FARMS
More than 3 million people live in San Diego County, and more than 5,000 farmers call it home and make their living on 250,000 acres. The nation's complicated and essential food system continues to adjust to the sharp, sudden shift in demand spurred by stay-at-home orders and food-service shutdowns during the COVID-19 pandemic.
For farmers and others in the food supply chain, the immediate and long-term future remains uncertain as peak harvest season nears for many commodities. Supporting local farmers and ranchers in San Diego County continues to be critical, especially now due to the COVID-19 pandemic.
Supporting local farms is a great way to purchase grocery items while supporting the local agricultural industry. San Diego citizens need access to healthy, fresh fruits and vegetables. The local farming community stands ready to assist in meeting this need.
The San Diego County Farm Bureau has compiled a list of San Diego farmers and ranchers that are selling their products directly to consumers. To view the directory visit sdfarmbureau.org/support-san-diego-farms/.
SD REPUBLICAN PARTY WANTS LOCKDOWN TO END
Tony Krvaric, chair of the Republican Party of San Diego County, called upon Gov. Gavin Newsom to end the pandemic lockdown.
"We seek a balanced approach recognizing our Fifth Amendment right to life, liberty, and property," said Krvaric. "Californians have substantially complied with unprecedented restrictions in order to 'bend the curve.' With that objective achieved, it's time for Californians to get back to work, following common-sense protocols. We demand Gov. Newsom end the lockdown immediately."
Wednesday, April 29
GOV. NEWSOM TO CLOSE ORANGE COUNTY BEACHES
On Thursday, April 30, Gov. Gavin Newsom announced that Orange County beaches will be temporarily closed starting on Friday, May 1.
Last weekend, thousands of people filled the recently opened beaches in Orange and Ventura counties. After seeing that, Newsom pointed out those beaches were an example of "what not to do" to help fight COVID-19.
The City of San Diego opened beaches and parks on a limited basis on Monday, April 27, which allows surfing, swimming, and kayaking in the ocean and running and walking on the sand. The current regulations for San Diego beaches remain.
ONLINE SURVEY FOR CITY'S CLIMATE ACTION PLAN
The 2020 update of the City's landmark Climate Action Plan, "Our Climate, Our Future," will incorporate changes in state laws and policies, advances in technology, and new goals for creating a more sustainable future for all, with an emphasis on climate equity and economic opportunity.
"This is an opportunity for all San Diegans to give us their ideas and thoughts about how we continue our push to create a cleaner and greener city," said Mayor Kevin L. Faulconer. "The City of San Diego has been a national leader on climate action for years, and this update will ensure our city remains on the front lines of that fight."
When the Climate Action Plan was adopted in 2015, it included a commitment to update the plan in 2020. Through the recently launched online survey, the City is hoping to collect the viewpoints, priorities and needs of residents and communities. Gathering feedback now will allow City staff to begin implementing new actions in 2021.
"Input from community members is our most important resource to help guide the development of the Climate Action Plan update," said chief sustainability officer Cody Hooven. "The more responses we receive, the better we can tailor the goals and actions for all San Diegans."
The Climate Action Plan calls for the City to cut half of all greenhouse gas emissions by 2035. Strategies include 100% renewable electricity; water and energy efficiency; zero waste; bicycling, walking, transit and land use; and resiliency measures. According to a 2019 annual report, the City has seen a 24% decrease in greenhouse gas emissions compared to 2010 levels.
To learn more about the Climate Action Plan and to take the survey in English or Spanish, visit www.sandiego.gov/sustainability/climate-action-plan.
SDUSD EARNS SILVER LEVEL GREEN RIBBON SCHOOLS AWARD
San Diego Unified School District, the state's second-largest school district, has been recognized as a statewide leader in sustainability, winning the California Department of Education's Silver Level Green Ribbon Schools designation.
The recognition honors schools and school districts for excellence in resource efficiency, health and wellness, and environmental and sustainability education. The CDE convened an interagency stakeholder group to evaluate applicants by demonstrated achievements in three key areas: Pillar I: Reduce environmental impact and costs; Pillar II: Improve the health and wellness of schools, students, and staff; and Pillar III: Provide effective environmental education, which teaches many disciplines, and is especially good at effectively incorporating STEM, civic skills, and green career pathways.
"When we say San Diego Unified is committed to combating climate change and building a more sustainable future, we absolutely mean it," said SDUSD Superintendent Cindy Marten. "It isn't just about building more sustainable facilities; we are empowering students with knowledge, so they can make lasting changes for the rest of their lives."
SDUSD is one of eight districts recognized by the California Department of Education this year. The CDE's recognition is part of a broader effort by the US Department of Education to highlight green practices that engage students and improve academic achievement, graduation rates, and workforce preparedness. In 2013, The San Diego Unified Board of Education (BOE) established the Environmental Sustainability Advisory Committee, leading to the District Climate Action Plan which was board-adopted in 2015.
The Climate Action Plan outlines several key goals: Increase energy efficiency and renewable energy to achieve 100% clean electricity by 2035; Increase alternative modes of transportation in student and employee commuting; Transition to a cleaner, more efficient vehicle fleet; and reduce waste and increase water efficiency.
MOPA OFFERING WEEKLY VIRTUAL PROGRAMMING
Since pivoting to a virtual space, the Museum of Photograph Arts in Balboa Park offers weekly programs for an at-home family-friendly art experience. Each week viewers get the opportunity to learn about different artists, techniques, histories and projects.
MOPA is committed to making art accessible to everyone, especially during times when people are searching for an escape. The creative minds behind the museum embraced the need to change how people access their art, and are now bringing MOPA's culture into people's living rooms.
THIS WEEK'S PROGRAMS:
Friday, May 1 at 10 a.m.: MOPA in Focus (adult program)

Explore the dimensions mixed media brings to photography

Friday, May 1 at 1 p.m.: Through my Lens (family program)

Create silhouettes at home by celebrating shapes and lines

Friday, May 1 at 2 p.m.: Winescapes with Artists (donor program)

Deborah Klochko welcomes photographer Matthew Brandt to this week's episode of Winescapes with Artists

Email hector@gomixte.com to RSVP to join this exclusive Zoom meeting.
Tuesday, April 28
PB FARMERS MARKET TO REMAIN ON PAUSE
Due to continuing restrictions on farmers' markets regionwide, PB Farmers Market, which typically meets weekly on Tuesday afternoons, will remain on hiatus until further notice.
"The cost for the extra staff needed to make sure people are adhering to restrictions, the extra equipment and not enough vendors to cover the costs would have us losing money weekly," said Sara Berns, executive director of Discover PB, the market's host. "We think once some other types of restrictions are lifted, we will be able to open at a break-even." 
After suspending all farmers market permits in March, the City established very stringent operating guidelines under which markets can reopen, limiting the types and numbers of farmers and vendors, requiring wide spaces between stands, and requiring staff to meter the entry to markets to be sure that occupancy never exceeds the level at which minimum six-foot distancing can occur.
Recognizing that at their core farmers markets are an essential source of nutrient-dense food, the City also wants to be sure that the festive environment that markets once tried to create doesn't entice people to leave home for reasons other than to do essential grocery shopping.
Just two weekend markets in the city of San Diego have reopened under the new rules, one in Hillcrest. Generally smaller weekday markets, including the Pacific Beach Tuesday Farmers Market, don't have the reserves to cover the operating losses that result given far fewer farmers and vendors and far more staff and equipment required under current operating conditions.
Discover PB and their farmers' market director continue to monitor changing COVID-19 health recommendations and public agency orders, and look forward to reopening the market safely as soon as feasible.
FEEDING SAN DIEGO AT DEWEY ELEMENTARY
Feeding San Diego announced the expansion of the Feeding Heroes initiative to provide additional hunger-relief services to military and veteran families throughout San Diego County at new sites, including Dewey Elementary, 3251 Rosecrans St., and Armed Services YMCA at 11 a.m. on Mondays. Amid the growing need for food assistance, San Diego is home to the largest concentration of military and veterans in the country, including 143,000 active-duty service members with 260,000 military dependents. The total is expected to grow by 15,000 within the next three years as five additional ships will be homeported in San Diego. In total, more than 1.2 million veterans, active-duty military, and their dependents reside in the county, meaning 37 percent of the population is directly associated with the military.
"Research indicates that an estimated 20 percent of households experiencing hunger have a member who has served, or is currently serving, in the United States military," said Vince Hall, CEO of Feeding San Diego. "Especially during the COVID-19 pandemic, Feeding San Diego is committed to providing nutritious meals to military and veteran households who have dedicated their lives to this country."
PROTECTIONS FOR ESSENTIAL WORKERS WHO GET SICK
All essential workers in California will have presumptive eligibility for workers' compensation if they contract COVID-19 while working during the public health crisis, under a measure announced today by State Assemblywoman Lorena Gonzalez (D-San Diego).
"Workers at essential jobs in our communities continue to put themselves at risk by engaging with co-workers and the general public," Gonzalez said. "We owe it to all of our essential workers, who are at a severely heightened risk of getting sick on the job, to ensure they will receive workers' compensation if they do get sick with COVID-19."
The measure would apply to workers in the grocery, retail, warehouse and transportation industries, and any other industry deemed essential..
Under this proposed measure, if a worker develops COVID-19 during this period, then their illness will be conclusively presumed to have arisen during the course of their work. The new bill would also provide compensation awarded for that injury, including full hospital, surgical, medical treatment, disability indemnity and death benefits.
For questions contact samantha.gallegos@asm.ca.gov.
COLDWELL BANKER LA JOLLA PARTICIPATES IN COVID-19 EVENT
Stephanie Martinez Guajardo, an agent affiliated with the La Jolla office of Coldwell Banker Realty and the 2020 president of the La Jolla Chapter of the National Association of Hispanic Real Estate Professionals, has announced NAHREP La Jolla's second Coping with COVID free virtual event titled "Ahead of the Curve," featuring Ryan Gorman, Coldwell Banker president/CEO. It will be held Friday, May 1 from 2 to 3 p.m. on Facebook live.
"I believe that right now we're in such an interesting position, trying to figure this out day-by-day," said Martinez. "This is a powerful panel, and I hope we can help educate our real estate community so that we can come out of this situation stronger than before."
The Coping with COVID virtual events are a series of free online events hosted by NAHREP La Jolla that began with Coping with COVID: NAHREP United. Coping with COVID: Ahead of the Curve will focus on the impact COVID-19 is having on the real estate industry on a global level, and the strategies Coldwell Banker and Compass are implementing for their brands to stay top of mind during this crisis.
The virtual event will be moderated by Johnny Perez, NAHREP La Jolla Emeritus, and accessible via Zoom for those interested in submitting questions. 
To watch on Facebook Live, simply like NAHREP La Jolla's Facebook page.
VIRTUAL BUDGET TOWN HALL MAY 2
The office of Council District president pro tem and mayoral candidate Barbara Bry is hosting a virtual town hall to discuss this year's budget deliberations Saturday, May 2 from 9:30 to 11 a.m. on the Zoom platform.
Those participating will learn more about the budget process from the Office of the Independent Budget Analyst Andrea Tevlin and be able to ask her questions, as well as take advantage of the opportunity to voice community budget priorities directly to Bry as a council member and budget chair.
Contact Bry's office at 619-236-6611.
AERIAL MOSQUITO SPRAYING  
The County of San Diego Vector Control Program will conduct its first aerial mosquito larvicide applications of the season on Wednesday, April 29, and Thursday, April 30 to reduce mosquito breeding and decrease the risk of West Nile virus transmission.   
Granules of larvicide will be applied via helicopter to specific waterways known to breed mosquitoes throughout the San Diego region. The larvicide consists of naturally occurring bacteria that target mosquito larvae but are safe to people, pets, plants and wildlife.
VCP staff will be at the locations during the applications to answer questions and monitor progress. Depending on conditions, aerial mosquito larvicide applications will occur every 3-4 weeks or as needed during the mosquito season from April through October.
The best protection against West Nile virus and other mosquito-borne illnesses is to prevent mosquito breeding and mosquito bites.
For more information on the aerial larvicide program, larvicides used, and WNV, visit SDFightTheBite.com and follow SD Fight The Bite on Facebook and Twitter.
WEEKLY EMPLOYMENT UPDATE
SD HOUSEHOLDS COST-BURDENED
According to a new report by Construction Coverage looking at cost-burdened households in the United States, almost one-third are considered cost-burdened, meaning they spend 30 percent or more of their income on housing costs. While this figure has declined by almost 6 percentage points following the Great Recession, it is likely to increase again as the U.S. faces an unprecedented economic downturn due to the coronavirus pandemic.
The analysis found that 43.1% of San Diego households are cost-burdened, compared to the national rate of 31%. Among all large cities, San Diego has the seventh highest percentage of cost-burdened households in the U.S.  
While nearly one-third of all households are cost-burdened, renters are more likely to be than homeowners. Nationally, over 46 percent of renter households are cost-burdened compared to just 22.3 percent of owner households. This holds true across all income groups with the exception of those households making $75,000 or more. Renters may be doubly hurt in the current economic crisis due to their increased likelihood of being cost-burdened and not having the same financial protections as homeowners.
ESSENTIAL WORKERS ELIGIBLE FOR SUBSIDIZED CHILD CARE
San Diego essential workers and at-risk populations may be eligible to enroll their children in emergency subsidized child care so they can continue to work and protect the community during the COVID-19 crisis. Child Development Associates (CDA) and the YMCA of San Diego County Childcare Resource Service (YMCA CRS), which operate the two largest subsidized child care programs in the region, will begin processing vouchers for essential worker families.
On April 10, Gov. Newsom released $50 million to pay for limited-term additional state-subsidized child care vouchers for essential workers and at-risk populations. On April 17, San Diego County's two Alternative Payment Program agencies, CDA and YMCA CRS, received contracts from the California Department of Education (CDE) for $5.1 million in child care vouchers and administrative costs of the program. An estimated 2,664 children will be provided with two months of childcare. Emergency child care services under this program will be available through June 30.
Families seeking child care can call the YMCA Childcare Resource Service Resource and Referral line, staffed seven days a week to help parents find a child care provider that meets their needs. Call 800-481-2151 to reach an advisor. Learn more at ymcasd.org/childcarereferrals.
Monday, April 27
PB TOWN COUNCIL AWARDS STUDENT SCHOLARSHIPS
Each year, PB Town Council bestows the Dan Froelich Youth Award for outstanding community service on middle school and high school students who have made positive contributions to the Pacific Beach community.
This year, the Dan Froelich Youth Award winners are Ashley Slomba, a graduating senior at Mission Bay High School, and Sophia Sidell, a student at Pacific Beach Middle School.
PBTC awarded Ashley a check for $1,000, and Sophia received $500.
Ashley has tutored fellow students in math, science, and Spanish; she also recruited others to volunteer in the tutoring program. She played soccer, lacrosse, water polo, and field hockey and was a referee for Pacific Youth Soccer League.
Sophia is part of the Associative Student Body at her school, helping other students flourish and planning events such as the Fall Dance, Fifth Grade Tours, and College Week. She attended leadership training through the California Association of Student Leaders. For her school she has played volleyball and run track. She especially enjoys playing ice hockey, and spends her free time teaching the sport to younger kids.
CITY ACCEPTS PERMIT PLANS ONLINE
Starting May 4, the City of San Diego Development Services Department (DSD) will start accepting permits online for all new projects, expanding the existing digital permitting process that is currently available for a limited number of permits.
The conversion to a fully cloud-based permitting system is scheduled to launch later this year. In the meantime, electronic plan submittal has been expedited – including the ability for customers to review project status and comments on Open DSD – to help meet safety protocols for customers and employees in response to the COVID-19 pandemic.
"This move to fully embrace online permitting is needed now more than ever as our builders navigate their way through a global health pandemic," Mayor Kevin Faulconer said. "We still face a major statewide housing crisis that will only get worse if construction slows down so we're trying to make it easier to get shovels in the ground. This change also keeps residents and employees safe during COVID-19 and beyond by eliminating the need to exchange thousands of paper documents in person."
5 BEERS FOR QUARANTINE
In support of the local breweries, we asked brewer and beer aficionado Megan Stone (@isbeeracarb on Instagram) for her recommendations of some brews to enjoy while stuck at home. Sláinte!
1. The Pupil by Societe.
2. Clever Kiwi by Burgeon. 
3. Rain by Pure Project.
4. Bacon and Eggs by Pizza Port.
5. Eppig, and Burning Beard are both making great beer.
CITY OFFERS SOCIAL CALLS TO SENIORS IN NEED
While current public health orders encourage people to stay home, the City of San Diego is taking steps to address mental stress that can arise in older adults who are feeling lonely during the crisis.
San Diego seniors ages 55 and older can receive a telephone call from staff in AgeWell Services, part of the City's Parks and Recreation Department. Calls are made every weekday between 8 and 10 a.m. to provide older residents a compassionate voice to talk with and help reduce feelings of isolation they may experience.
"The social calls service provides seniors the chance to speak with a live person at least once a day to make them feel connected to their community during this unprecedented time," said Andy Field, director of the Parks and Recreation Department. "We want to make sure we are reaching out to those vulnerable seniors who would benefit by hearing a friendly voice that can provide comfort and reassurance." The social calls service is free and participants must opt-in. Seniors or their loved ones can contact AgeWell Services at 619-236-6905 or thescroll@sandiego.gov to sign up and have their questions answered. The City of San Diego AgeWell Services program offers activities and events for older residents in our communities to keep them healthy, engaged and active. For more information about the wide array of services available to seniors, visit sandiego.gov/agewell.
ROGERS AFFILIATES WITH COLDWELL BANKER LA JOLLA
Nick Rogers has associated with the La Jolla office of Coldwell Banker Realty as an affiliate agent.
"My experience in marketing, negotiation and communication as well as running a small business gives me the skills to help my clients succeed at the highest level when buying or selling a property in San Diego. What sets me apart is my persistence to win and get the job done and I will not stop until the deal is finished," said Rogers.
Wednesday, April 22
PBTC SPONSORS QUARANTINE T-SHIRT ART CONTEST
Are you creative? Then you could win $500! How it works: Submit a design that captures the spirit of Pacific Beach during the COVID-19 quarantine with the theme, "Separated But United."
The design must be suitable for use on a T-shirt. You may use a maximum of four colors, with no gradients.
The limit is one submission per person. The winning design will be used as an official PB Town Council T-shirt or other swag, available for sale. Send your artwork (and questions) to Regina Sinsky-Crosby at general@pbtowncouncil.org. The deadline for submission is May 8, and the winner will be announced on May 12.
RECOVERED COVID-19 PATIENTS SOUGHT BY BLOOD BANK
San Diego Blood Bank recently issued a call for recovered COVID-19 patients to help treat patients fighting the virus. While COVID-19 has no proven treatment, plasma taken from those who have recovered may help patients currently fighting the virus. This is because the plasma has developed antibodies against the virus.  
Experience with historical infectious diseases, including the Spanish flu, sudden acute respiratory syndrome (SARS), Middle Eastern respiratory syndrome (MERS), and influenza H1N1, have shown that convalescent plasma can be a beneficial viral treatment and prophylactic medicine.     
San Diego Blood Bank has created a form at sandiegobloodbank.org/donateplasma, where people can submit their contact information to be qualified for convalescent plasma donation.  Donors will also need to meet routine donor screening criteria.  Donors must be 17 years or older, weigh a minimum of 114 pounds and be in generally good health.    
Individuals can donate convalescent plasma if they have a confirmed positive laboratory test and no symptoms for the last 28 days. People with a subsequent confirmed negative test can donate after 14 days of symptom resolution. People are encouraged to fill out the form even if they have not yet been tested since antibody tests will be available in the future.  
 To make an appointment to donate blood or make a financial donation, visit SanDiegoBloodBank.org. 
SMALL-BUSINESS SURVEY FOR CITY RECOVERY TASK FORCE
Mayor Faulconer and Supervisor Cox created an advisory group tasked with preparing recommendations for our region's economic reactivation and recovery. The Downtown Partnership's president/CEO Betsy Brennan was asked to sit on the Responsible COVID-19 Economic Reopening (RECOVER) Advisory Group, and she needs business owners' input working together to craft this plan.
So business owners are being asked to respond to a survey, which will be used to form the task force's recommendations found at surveymonkey.com/r/QBYLMLT.
Respondents are asked to do so quickly as the task force would like to start reviewing answers as soon as possible. For more information email sara@pacificbeach.org.
THE OSHER INSTITUTE AT UCSD MOVES ONLINE
The institute is offering its 1,000 members twice daily discussions of current events and lectures on a variety of academic subjects featuring distinguished faculty from UC San Diego and other local universities, community leaders, artists and musicians, and others. Recent lectures have discussed the future of the European Union, how baby brains are formed, the life and works of artist Marc Chagall, among others. 
The online program format is typically a one-hour lecture followed by an always-lively question-and-answer period. Now in its 46th year at UC San Diego, the Osher Institute is a membership organization for adults over the age of 50 who wish to enrich their lives through continued learning and engagement. Both monthly and quarterly memberships are currently available. See the Osher at extension.ucsd.edu/olli/join for current online program offerings and how to become a member. 
COUNTY DEFEATS PROPOSAL TO REOPEN
On April 21, Supervisor Nathan Fletcher voted against a proposal from Supervisors Jim Desmond and Kristin Gaspar to set a date of May 1 to re-open all business. 
"We all want to open things back up, but we have to exercise caution and ensure our actions are guided by the facts presented to us and advice from public health experts, not arbitrary dates decided by Supervisors Desmond and Gaspar," argued Fletcher.
Their motion failed on a 2-3 vote with Supervisors Cox and Jacob also voting no. Fletcher is the co-chair of the County's COVID-19 Subcommittee. 
Tuesday, April 21
TRASH PILES UP AT ROSE CREEK
"The City of San Diego had made a commitment to empty trash cans through the end of June 30," said Karin Zirk, executive director of Friends of Rose Creek. "I'm guessing due to COVID-19, funding has dried up but my attempts to obtain a status have gone unanswered. Also, I Love A Clean San Diego's Creek to Bay Cleanup originally scheduled for Saturday, April 25 has been postponed until June 20."
Added Zirk: "When we have heavy rains like we did the week ending on April 10, large amounts of trash are washed off the streets and sidewalks into the creek. Due to the high water levels, the trees between Garnet and Mission Bay Drive are chock full of trash, suitcases, clothing, and other debris. 
"I can only imagine how much more of this trash washed into Mission Bay and our oceans. I have submitted a few GetItDone requests for trash, but they keep getting closed with no action taken."
FREE MEALS AT THE KROC CENTER
The meal packages will include a free lunch and breakfast for the following morning (while supplies last). Parents can drive-thru Monday-Friday anytime from 10 a.m. to noon. Children under 18 must be present in the vehicle and it is one meal per child. The drive-thru is located at 6845 University Ave.
MEALS ON WHEELS GALA ONLINE
Meals on Wheels San Diego County invites San Diegans to their "Cheers to 60 Years" online gala Friday, May 8 from 6 to 7 p.m. This year, Meals on Wheels San Diego's 2020 online gala will be a party-infused virtual fundraiser with special guest speakers and performing artists.
The gala's goal remains unchanged: to raise critical funds to support the independence and well-being of over 3,200 homebound seniors in San Diego County. Meals on Wheels San Diego County is looking to outdo last year's fundraiser gala by raising $300,000 for these seniors. This is important now more than ever with so many older adults in the community confined to their homes causing the demand for service to skyrocket.
Meals on Wheels San Diego County is committed to delivering meals throughout this pandemic and beyond – but they need your help. To register and for more information, visit meals-on-wheels.org/events.
LA JOLLA SCHOOLS HOST VIRTUAL UNITED NATIONS
Students from La Jolla Country Day School and The Preuss School UC San Diego are joining forces to host the virtual T&T Model United Nations Conference on Saturday, April 25, from 9 a.m.–3:30 p.m. 
Participants from local high schools and from around the world will be discussing global issues ranging from the Iranian missile crisis to marine pollution from the viewpoint of an assigned nation.
For more information about the student-led conference email jfogarty@ljcds.org.
MOVEABLE TINY HOMES ORDINANCE APPROVAL UPDATE
The proposed "Moveable Tiny Homes" Amendment to the Municipal Code Sec. 141.0302 and Local Coastal Program were recommended for approval by the San Diego Planning Commission on April 16 without formal comments from any of the community planning groups. 
City Council has two regularly scheduled meetings in April where it may be discussed and adopted.  With the Code Amendment to Sec. 141.0302, Moveable Tiny Homes (designated by "L")  will be added to Companion Units and Junior Units now allowed in all Single Family Zones. They will be approved in accordance with Process One (over the counter) ministerial review.  
 Excerpts from the Draft Amendment can be found at sandiego.gov/sites/default/files/dsd_pc_20-017_movable_tiny_houses.pdf.
PPE DONATION TO SD HEALTHCARE PROVIDERS
Nearly half a million pieces of personal protective equipment (PPE) are expected to arrive from China thanks to a donation by Joe and Clara Tsai. Much of the donated equipment, which will provide assistance in combating the COVID-19 pandemic statewide, will be shipped to the University of California San Diego and other health care providers in our region.
UC San Diego Chancellor Pradeep K. Khosla said, "Our university is privileged to play a role in assisting Joe and Clara in providing their generous donation of masks and goggles to health care institutions in the greater San Diego community and other parts of California. This equipment is invaluable as our region prepares for a likely surge in the number of patients during the COVID-19 pandemic."
Joe Tsai is co-founder of Chinese e-commerce giant Alibaba. His wife Clara and their children are residents of San Diego. The Tsai family asked UC San Diego to assist in distributing the donated equipment to health care institutions in the San Diego community as well as other areas in California.
 UC San Diego Health, the first local health system to care for COVID positive patients in the region, has been a leader in COVID-19 testing capacity with more than 700 per day currently and 1,000+ soon (this including processing tests for other local hospitals and testing all symptomatic first-responders in San Diego). Additionally, UC San Diego Health is leading clinical trials to help identify future treatment for this dangerous viral disease.
Visit campaign.ucsd.edu/impact/coronavirus to learn more.
Monday, April 20
POINT LOMA SUMMER CONCERTS CANCELED
The Point Loma Summer Concerts board has decided to postpone the 20th season of the Point Loma Summer Concerts until the summer of 2021.
"Being proactive in protecting the safety of the Point Loma community is our top priority during this unpredictable time," said concert organizers. "We thank our sponsors, volunteers, and vendors for making the concerts happen – and we thank you, our fans, for your enthusiastic support."
Special thanks from organizers went out to sponsors who already stepped up to support the concerts this year: Presenting Sponsor: Willis Allen Real Estate; City of San Diego Arts and Culture; Mayor Kevin Faulconer ; Junior Stage Sponsor: City Council District 2 – Councilmember Jennifer Campbell; County of San Diego – Supervisors Greg Cox and Nathan Fletcher; Exclusive Sponsor: Dorothea Laub; Exclusive Sponsor: Point Loma Association; Stage Sponsors: Anderson Plumbing, Heating and Air; Sound Sponsor: Point Loma Nazarene University; Field Sponsor: Warren-Walker School; Field Sponsor: Bay View Senior Living; Safety Sponsor: Ryan Family Charitable Foundation; Shuttle Sponsor: Ryan Family YMCA; Band Co-sponsors: David P. De Rosier DDS, and Dr. Grant McGann, McGann Facial Design, among others.
MAYOR ANNOUNCES NEXT PHASE OF OPERATION SHELTER TO HOME
After successfully relocating hundreds from city shelters into one of San Diego's most iconic buildings, outreach teams are now working to bring individuals living on the streets into the convention center to provide safe and sanitary living conditions amid the COVID-19 pandemic.
More than 85 unsheltered homeless individuals recently were moved into the convention center as part of Operation Shelter to Home.
Mayor Kevin L. Faulconer was joined by Alpha Project president and CEO Bob McElroy and Father Joe's Villages president and CEO Deacon Jim Vargas to talk about this next phase in Operation Shelter to Home.
"We repurposed the convention center to address this health crisis now, and to reduce the number of people experiencing homelessness going forward," Mayor Faulconer said. "After successfully moving hundreds from our shelters to the convention center, we're starting the next phase by welcoming people off the streets through our coordinated outreach program. The goal is to get people indoors and then get them into a permanent home."
Coordinated outreach teams are now engaging with people living outdoors to offer them shelter appropriate to their condition, whether it be at the convention center, a motel room or another option. Partner agencies include the City's Homeless Outreach Teams, Downtown San Diego Partnership, Regional Task Force on the Homeless, County Health and Human Services Agency, PATH, and service providers. The effort is similar to the approach used when City bridge shelters were first opened in 2017.
REP. PETERS INTRODUCES BILL TO OFFSET COVID HEALTH INSURANCE SPIKES
U.S. Rep. Scott Peters (CA-52) has co-introduced the Stop Health Premium Spikes Act to help mitigate the drastic health care premium increases expected as a result of the unanticipated surge in medical-care costs due to the novel coronavirus disease (COVID-19) pandemic.
 The projected health care costs associated with providing medical care for patients with COVID-19 will be enormous. Because insurers base premiums each year on estimated average health-care costs of enrollees, it is difficult to gauge exactly how much more Americans will have to pay for coverage as a result of the COVID-19 pandemic. However, experts project health insurance premium prices for next year could increase anywhere between 4 to 40 percent.
 The Stop Health Premium Spikes Act would temper these unpredictable premium hikes for consumers by establishing a stop-loss program through Health and Human Services (HHS) that would ensure insurance companies selling health care plans to the individual and small group markets for 2020 and 2021 set accurate premiums during this time of immense uncertainty. The two-year program would provide assistance to insurers facing extreme loss in order to minimize spikes in premium pricing and maintain a competitive, stable insurance marketplace.  
DIAMOND ENVIRONMENTAL DONATES TOILET PAPER
"We were researching who was really looking for help and got word about the Jewish Family Service, which is doing tremendously good work by helping those in need," said a Diamond spokesperson. "The coronavirus has inspired us to be even more supportive of our communities. Besides helping JFS, we are also pumping the tanks of RV's for MD's at discounted rates."
Over 540 cases with 62,400 rolls of toilet paper are being shipped four to five pallets at a time as quickly as they can be distributed. They are being donated to the elderly first, with additional rolls going into food bags for those in need and to the Safe Parking Program.
Diamond has been designated as an Essential Services company that remains open during the coronavirus crisis. As such, it has been actively servicing the military, hospitals, homeless shelters and others in need.
For more information, visit diamondprovides.com.
FLEET SCIENCE CENTER INTRODUCES ONLINE INITIATIVES
With schools, libraries, recreational centers and even the facility in Balboa Park closed, the Fleet Science Center is activating and expanding their network of partners to ensure that the next generation of scientists and engineers has access to the Science, Technology, Engineering and Math (STEM) support systems they need to thrive. 
"The Fleet Science Center has grown from a museum in Balboa Park to a county-wide organization focused on reaching San Diegans where they live, work and play," said Steve Snyder, president/CEO of the Fleet Science Center. "Given the current challenges facing our community, this shift in direction is of special importance."
One of the first initiatives put in practice is FLEETtv, an online place to find fun and engaging science experiments, hands-on activities, behind-the-scenes interviews, bloopers, jokes and more.
The BE WiSE (Better Education for Women in Science and Engineering) program keeps connecting participating girls to female scientists and engineers through live chats.
The Fleet is also working with San Diego Unified Schools to ensure that science activity guides are distributed at sites that offer Title 1 school lunch pick-up. The guides provide information for a different science activity each week and the Fleet Science Center plans to distribute up to 1,000 activity guides per week. 
For more information visit rhfleet.org.
Saturday, April 18
COUNCIL MEMBER BRY URGES CITY TO OPEN BEACHES
"I urge the City to work with health officials and local enforcement to develop a strategy to safely reopen our parks and beaches within the first week of May with strict adherence to social distancing and face-covering guidelines," said Council President Pro Tem Barbara Bry, who represents District 1. "Parks and beaches play an important role in San Diego life. San Diego is an urban landscape with green spaces proving vital for the welfare of our citizens, from parents looking for a safe outing for their now-at-home kids, to apartment dwellers itching for more space. These public arenas are irreplaceable."
Added Bry: "I supported the closure of these spaces in March, but COVID is a rapidly evolving situation and we as a municipality have to be flexible toward the needs of our residents. We are entering into a different landscape than we were in six weeks ago – our residents are educated on COVID-19 and have proven that they can be trusted to adhere to orders and recommendations."
INDOOR FOOTBALL LEAGUE CANCELS REMAINING GAMES
The Indoor Football League, America's longest-running professional indoor football league, announced it has canceled the remaining games of the 2020 season due to the many unknowns surrounding the COVID-19 pandemic.
"This is a decision we take very seriously, and it comes as a result of extended, thoughtful discussion among our board of directors," said IFL Commissioner Todd Tryon. "Because there are so many critical unknowns that are out of our control, we feel as a league we would be best serving the health and stability of the IFL community by taking a proactive approach and focusing our talents and our resources toward preparing for a breakout 2021 season. The health and safety of our players, coaches, staff, and fans is our top concern."
The IFL's board also approved an extended 16-game schedule for the 2021 season to add additional value for season ticket holders and sponsors.
Policies regarding the reimbursement and renewal of season tickets and other ticket purchases, along with how teams will handle corporate sponsorships for 2020, are being made on a team-by-team basis.
MANOJ MONGA NAMED NEW CHAIR OF DEPARTMENT OF UROLOGY AT UC SAN DIEGO 
After a national search, Manoj Monga, M.D., recognized as an international authority in endourology and stone disease, has been named chair of the Department of Urology at University of California San Diego School of Medicine.
"UC San Diego is delighted and deeply fortunate to have successfully recruited Dr. Manoj Monga to lead the Department of Urology," said Steven Garfin, M.D., interim dean of UC San Diego School of Medicine. "We are honored to welcome Monga back to San Diego and look forward to his exceptional leadership in pursuit of our tripartite mission of groundbreaking research, inspired teaching and outstanding clinical care."
In his new role, Monga brings with him a fresh perspective on leadership, teaching and clinical management to oversee the Department of Urology's 23 faculty, 15 residents and five accredited fellowships. He will further build on the academic and clinical success of a department that has contributed to innovations in urologic oncology, women's pelvic medicine, urinary stone disease, men's health and infertility, pediatric urology, reconstructive urology and more.
Monga began his career in academic medicine as an assistant professor at UC San Diego School of Medicine, following his residency in urology at Tulane University School of Medicine.
LAWYERS CLUB OF SAN DIEGO HAS NEW DATE FOR ANNUAL DINNER
Originally planned for May 14, the club's annual dinner has been rescheduled for Wednesday, July 29.
At that time, the Lawyers Club will be honored to present Stacey Abrams, a political trailblazer, nonprofit CEO, New York Times-bestselling author, tax attorney and television producer, as the keynote speaker.
The dinner will be held at the Marriott Marquis San Diego Marina at 333 W. Harbor Drive in downtown San Diego starting at 6:30 p.m.
For more information, visit lawyersclubsandiego.com.
Friday, April 17
SAN DIEGO COMIC-CON CANCELED
Comic-Con International announced on April17 it is canceling this year's San Diego Comic-Con in light of the COVID-19 pandemic. The 2020 celebration, which had been scheduled for July 23-26, would have been the 51st iteration of the convention, one of San Diego's largest and most lucrative conventions. In 2019, more than 130,000 people attended. Organizers said the event will return next year to the San Diego Convention Center from July 22-25.
"Recognizing that countless attendees save and plan for its conventions each year, and how many exhibitors and stakeholders rely upon its events for a major portion of their livelihood, they had hoped to delay this decision in anticipation that COVID-19 concerns might lessen by summer,'' event organizers said in a statement. "Continuous monitoring of health advisories and recent statements by the governor of California have made it clear that it would not be safe to move forward with plans for this year.'"
MAYOR, SUPERVISOR, ANNOUNCE GROUP TO RE-ACTIVATE ECONOMY
Mayor Kevin L. Faulconer and County Supervisor and Board Chairman Greg Cox on April 17 announced the creation of an advisory group charged with preparing the region for economic reactivation and recovery.
The group is being created in partnership with the San Diego Regional Chamber of Commerce and the San Diego Regional Economic Development Corporation to provide guidance on how to phase-in a reopening of San Diego's economy, following guidance from public health officials. The group will develop recommendations from a variety of industries and provide them to the City and County for review and implementation.
VIRTUAL 'CLIMATE UPRISING' ON EARTH DAY
On April 22, the 50th anniversary of the first Earth Day, hundreds of San Diego area climate activists and organizations will unite in a Virtual Climate Uprising. 
San Diegans of all ages will join together to demand urgent action to halt the climate crisis. As with the pandemic, we all must do our part to secure a sustainable future. The Virtual Climate Uprising will make it clear that the time for action is now.
The virtual event takes place from noon to 7 p.m. The main rally will be from noon-1 p.m. with speakers including County Supervisor Nathan Fletcher, ICU nurse Shannon Cotton, high school and college leaders, and Bobby Wallace of the Barona Band of Mission Indians (Kumeyaay Nation). 
From 1-6 p.m., a series of workshops and panels will explore the Covid-19 disaster, environmental justice (in Spanish), the Kumeyaay perspective on climate, high school and college climate activism, living sustainably, climate activism from home, the San Diego Green New Deal, and more.
Local artists, music, and yoga mindfulness between the workshops will keep the day lively and build community. A closing session at 6 p.m. will refocus the urgent need for climate action.
The event will be livestreamed on Twitch, Youtube, Facebook and Twitter.
CITY LIBRARIES' STAFF IS ANSWERING CALLS
All San Diego Public Library locations remain closed until further notice, in line with County health guidelines to prevent the spread of the COVID-19 virus. However, library staff can now answer calls Monday-Friday from 9 a.m.-5 p.m. Although the libraries cannot place holds or check out materials, staff can walk patrons through using SDPL's digital library and also answer reference questions.
SDPL has expanded the digital resources that you can access 24/7 with your library card at: sandiego.gov/elibrary 
Digital resources include:
Tumble Book Library: K-6 Children's eBooks;

Tumble Math: K-6 Math eBooks;

Teen BookCloud: Teen eBooks;

CloudLibrary: Download eBooks and eAudiobooks;

RB Digital: Download eAudiobooks;

Enki: Download eBooks;

AudioBookCloud;

Romance BookCloud: Romance eBooks;

Kanopy: Stream documentaries, feature and independent films, and training videos;

Medici.tv: stream videos with classical concerts, ballets, documentaries, master classes, and more;

Rosetta Stone: learn languages;

Gale Courses: enroll in a class from the comfort of your home.
FULL CLOSURE OF VOIGT DRIVE IN LA JOLLA
Starting Monday, April 20 and continuing through fall 2021,a section of Voigt Drive will close to vehicles and pedestrians for work on the Voigt Drive Improvements project. 
What to expect: 
Full closure of Voigt Drive from parking lot P701 to Campus Point Drive;

Typical work hours will be 7 a.m. to 5 p.m. but may vary;

At this time, access to the UC San Diego Medical Center and Emergency Department will not be impacted;

Access to Scripps Memorial Hospital and Anderson Medical Pavilion will remain available via Genesee Avenue;

MTS Bus Routes 201 and 202 will not stop along Voigt Drive but will service a temporary stop on Athena Circle, just south of Health Sciences Drive. 
The next phase of work is expected to begin in June 2020 and will impact Campus Point Drive. 
Thursday, April 16
WATCH FOSTER HOME PUPPIES, KITTENS, GROW UP
While families are staying home, San Diego Humane Society is inviting them to watch litters of puppies and kittens grow up in foster care. This baby season, Ready, Set, Grow! will introduce the public to litters of adorable baby animals through regular updates and photos on social media and at sdhumane.org/readysetgrow.
SDHS kicked off Ready, Set, Grow! by introducing a puppy each day on Facebook and Instagram from a litter of Chihuahuas currently living in a foster home. With springtime upon us, the baby season is approaching, and SDHS expects to see an influx in animals over the coming weeks, from cats and dogs to wildlife. As the community responds to the impact of COVID-19, animals are still entering SDHS's care daily. It's anticipated, in the coming months, they will see an increase from about 800 to well over 2,000 animals being cared for each day.
SAN DIEGO UNIFIED APPROVES HAZARD PAY, GRADE PROTECTION
On April 14,  San Diego Unified School District approved giving hazard pay to employees still interacting with the public in person during the COVID-19 pandemic, as well as protecting the grades of students while schools remain closed.
The district's board of education approved the emergency measures at its remote meeting. Those include retroactive time-and-a-half hazard pay dating back to March 16 for school district employees serving as disaster service workers by distributing computers and meals to students.
The board also ordered that while the district is engaged in distance learning, students will not be given grades lower than their grades were when the schools closed.
"A crisis like this one may change the way we operate, but it will never change who we are," SDUSD superintendent Cindy Marten said. "How we operate has definitely changed. We are on track to distribute well over 40,000 computers to students across the City, and we have provided close to 400,000 meals to families in need. And now we are getting ready for the biggest change of all. We are about to open a classroom in the clouds for all our students."
The school board also called for its congressional delegation and Gov. Gavin Newsom to approve a resolution from a coalition of national education organizations calling on legislators to provide emergency funding of $200 billion for schools nationwide. The coalition estimates additional relief totaling $350 billion will likely be needed to ensure public school funding is stabilized over the next two years.
JOBS IN CLEAN ENERGY LOST DUE TO COVID-19
More than 106,000 clean energy workers lost their jobs in March, and hundreds of thousands more clean energy job losses are projected in the coming months, the federal government reported from Washington, D.C.
The analysis of Department of Labor data found that 106,472 workers in clean energy occupations filed for unemployment benefits last month, wiping out all 2019 clean energy job gains across renewable energy, energy efficiency, clean vehicles, energy storage, and clean fuels. These include electricians, HVAC and mechanical trades technicians and construction workers who work in energy efficiency; solar installers; wind industry engineers and technicians; and manufacturing workers employed by electric and other clean- vehicle manufacturing companies and suppliers.
Clean energy has been one of the U.S. economy's biggest and fastest-growing employment sectors over the past decade, growing 10.4 percent since 2015. At the start of 2020, America's clean energy workforce accounted for more than one out of every 50 U.S. workers. That made clean energy by far the biggest employer of workers in energy occupations, employing nearly three times more workers than the fossil-fuel industry.
But all that growth came to a screeching halt in March due to the COVID-19 pandemic and its economic fallout. The March layoffs are just the first indication of how badly the clean energy industry will be hit by the crisis, with projections showing more than 500,000 clean energy workers – 15 percent of the entire clean energy workforce – will lose their jobs in the months ahead unless Congress and the Trump administration take quick and substantive action. A loss of that magnitude would erase the clean energy industry's total job growth over the last five years.
SDIA AWARDED STIMULUS PACKAGE FROM FEDS
San Diego International Airport will receive over $91 million from the newly created Coronavirus Aid, Relief, and Economic Security (CARES) Act Airport Grant Program, U.S. Secretary of Transportation Elaine L. Chao announced April 14.
Across the country, about $10 billion will be distributed to airports to fund continued operations during this crisis and save workers' jobs, Chao said. In California, 188 airports will receive over $1.08 billion.
The funds are available for airport capital expenditures, airport operating expenses including payroll and utilities, and airport debt payments.
SDUSD SUPPORTS STUDENT CLIMATE RALLY
San Diego Unified School District Board unanimously passed a resolution April 14 encouraging students and their families to participate in the Virtual Climate Uprising on Earth Day, Wednesday, April 22, showing the district's commitment to youth-led climate activism. The resolution was requested by student leaders at multiple SDUSD schools.
"As we enter the last decade where it's possible for us to secure a sustainable future for people my age, I believe it is vital that we take immediate action to avert the irreversible effects of climate change," said Kate Vedder, a junior at Point Loma High School. "It means a lot to me, as an SDUSD student, to see this support from the School Board for student leadership around climate action."
Earth Day is an annual event celebrated around the world on April 22 to demonstrate support for environmental protection. First celebrated in 1970, Earth Day now includes events coordinated globally in more than 193 countries.
NIGHT AND WEEKEND RAIL WORK PLANNED 
This weekend, all COASTER and Amtrak Pacific Surfliner services along the San Diego segment of the Los Angeles-San Diego-San Luis Obispo (LOSSAN) coastal rail corridor will be suspended due to a planned Absolute Work Window (AWW).
AWWs are select weekends that provide crews safe access to work unimpeded directly along the rail line while all rail services are halted to meet significant construction milestones. No passenger or freight trains will operate between Oceanside and Downtown San Diego beginning early Saturday morning on April 18 through early Monday morning, April 20. Work schedules are subject to change. 
For updates visit GoNCTD.com, Amtrak.com, or MetrolinkTrains.com.
SAN DIEGO SYMPHONY CANCELS SEASON
For the health and well-being of patrons, musicians, and the symphony family, the San Diego Symphony has made the decision to cancel the remainder of its 2019-20 San Diego Symphony season concerts. This includes all concerts through May 30. 
"Now more than ever, we need the support of our patrons. I respectfully ask that ticket holders consider donating the value of their ticket back to the San Diego Symphony. Their tax-deductible donation today means that the next time they are able to join us at Copley Symphony Hall for a concert, the orchestra will be here to share the joy of live music with them once more, as a healthy, vibrant and financially secure organization," said Martha Gilmer, San Diego Symphony CEO.
The San Diego Symphony encourages virtual connection during this time. Music lovers can:
- Follow the San Diego Symphony and San Diego musicians on Instagram  @sandiegosymphony and @sandiegosymphonymusicians;
- Listen to rebroadcasts of concerts on 89.5 KPBS every Sunday night at 8 p.m.;
Check out the San Diego Symphony Spotify channel where you can find playlists for each of the previously scheduled concerts;
Subscribe to Nuvi Mehta's podcasts on iTunes or through the website.
HILLCREST FARMERS MARKET REOPENS
The Hillcrest Farmers Market has been classified as an essential food service by Gov. Gavin Newsom. To meet those essential service needs, the market will be reopened on Sunday, April 19 from 9 a.m. to 2 p.m. with a smaller footprint and lots of safety precautions. Special shopping hours for elderly customers will be from 9-10 a.m.
Community members are invited to shop at the modified market this Sunday, which will feature pre-packaged food and fresh produce items only. To make sure everyone stays safe while shopping, staff, and volunteers will implement some important safety changes in place for the duration of the current public health emergency including a maximum capacity of 50 customers and social-distancing measures.
The Hillcrest Farmers Market is located on Normal Street between University Avenue and Lincoln Avenue (under the Hillcrest Pride Flag). Free parking will be available for farmers market customers in the Hillcrest DMV parking lot. Enter the parking lot from the west side. After parking, queue and enter the venue on the south side of the DMV building.
For more information visit, hillcrestfarmersmarket.com.
CELEBRATE ART ALIVE ONLINE
Its galleries may be closed, but The San Diego Museum of Art at 1450 El Prado in Balboa Park invites you to celebrate Art Alive 2020, April 24 through April 26, from the comfort of your home with #VirtualArtAlive.
For the first time in the event's 39-year history, Art Alive will be completely held online. Follow the museum's social channels every day at 3 p.m. for content featuring floral interpretations over the years, Art Alive fun facts, cocktail recipes and more. Museum visitors will also have the opportunity to submit their own photos and memories of Art Alive for a chance to be featured.
Art Alive is the museum's annual fundraiser in support of education, outreach programs, and special exhibitions. All events during Art Alive weekend, including Bloom Bash, are available to the public for free but suggested donations will be accepted for those who wish to donate. Follow #VirtualArtAlive on the museum's Facebook, Instagram and Twitter accounts.
Wednesday, April 15
LA JOLLA MAD MARCH PROGRESS REPORT
A progress report on community beautification performed by Enhance La Jolla, the community's Maintenance Assessment District, for March 2020 has been released by district manager John Unbewust.
"Enhance La Jolla has authorized MAD vendors to continue their work in the Village, as all work performed by MAD enhances the cleanliness of the Village," said Unbewust. "And, MAD's vendors are complying with the governor's executive orders and County/City directives regarding distancing and the use of gloves and masks. Enhance La Jolla believes that these efforts provide a significant benefit to all people working and living in the Village."
Added Unbewust: "A clean environment is a worthy goal. MAD will continue to power wash sidewalks, maintain landscaping and pick up fallen limbs and other debris from trees, and provide litter control and trash collection regularly within the Village."
Unbewust noted all trash receptacles are disinfected and lids wiped during each servicing. He said painting trash receptacles (lids and frames) continues and will be completed this month. Other anticipated activities have been placed on hold.
"Once conditions allow, MAD will restart its efforts to improve tree wells, paint SDG&E transformers, and recondition wood benches and a dog waste station pilot within the Village," said Unbewust. "MAD is coordinating with one of our neighbors to remove graffiti. The results have been remarkable. Virtually all of these eyesores have been removed. So, if you see any graffiti, don't hesitate to notify MAD."
VAPA FOUNDATION'S SECOND ANNUAL FUNDRAISER GOES VIRTUAL
The Visual and Performing Arts Foundation serves art students within the San Diego Unified School District by providing additional funding for projects and materials that are outside of the school's standard budget. This Saturday, April 18 at 6 p.m., the community is invited to enjoy a night of student performances and productions. Originally set to take place at The Conrad in La Jolla, the event has gone virtual and can be found at facebook.com/VAPAFoundSD/. 
"We are excited to host this virtual event through Facebook Live and invite you to tune in on this evening to show your support for our city's children," said Doreen Schonbrun, co-chair of the gala. "We will feature incredible student performances and artwork to show you why the work of the VAPA Foundation is so important and deserving of your financial support."  
 Proceeds from the benefit will support enhanced arts education programs for all students at SDUSD schools. For more information, visit vapafoundation.org.
ST. JAMES MUSIC SERIES SUSPENDED IN LA JOLLA
The annual music series of St. James by-the-sea Episcopal Church at 743 Prospect St. has suspended the rest of its current season due to the COVID-19 outbreak. A concert by the San Diego ensemble SACRA/PROFANA, will be rescheduled for next fall. All ticket sales will be honored at that time. 
The final concert of the season, featuring Chanticleer, was not able to be rescheduled but the group has already been booked to appear next spring.
Ticketholders who would like to receive a refund for either of these performances can email alex@sjbts.org. Alternatively, all ticket sales will be considered tax-deductible donations to the St. James Music Series, and these proceeds will enable St. James to put together an even more robust season for next year, to be announced shortly.
For more information, visit stjamesmusicseries.com.
SAN DIEGANS ON FAMILY FEUD
The Bernardo family of San Diego will be on the popular TV game show "Family Feud" on Monday, April 20, said game show spokesperson Rebecca Taustine. Check your local TV listings for the time of the show.
HARBOR POLICE OFFICER TESTS POSITIVE FOR VIRUS
A Port of San Diego Harbor Police officer has tested positive for COVID-
19. The officer has not been to work since March 20 and began feeling ill after that date. Upon notification of the positive test, the Port promptly investigated and determined the officer has not been in contact with any other Port employees or Port facilities since that time.
The officer is under a doctor's care and has been directed to isolate at home and monitor for additional symptoms. Due to medical privacy laws, the officer's identity will not be released. Port and Harbor Police staff have been notified.
Prioritizing the health and well-being of the public, our partners, and Port employees and their families, Harbor Police has protective measures in place including supplying officers with hand sanitizer and facial coverings; and conducting meetings virtually when possible.
For more information on the Port's response to COVID-19, go to portofsandiego.org/covid19.
Tuesday, April 14
CONRAD PREBYS FOUNDATION AWARDS $350,000 GRANT TO UC SAN DIEGO
The Conrad Prebys Foundation on April 13 awarded a $350,000 challenge grant to support the University of California San Diego in its COVID-19 efforts.
"As the region's only academic medical center, UC San Diego has deep experience in researching and treating significant public health threats through the efforts of some of the world's most respected physicians and scientists," said UC San Diego Chancellor Pradeep K. Khosla. "The Conrad Prebys Foundation has stepped up to help with our efforts in the battle against COVID-19."
The challenge grant will double the fundraising impact: for every dollar given to the fund, a dollar will be matched by the grant, up to $350,000.
"Since we first became aware of COVID-19, UC San Diego Health made immediate efforts to secure the necessary medical and surgical supplies to protect and prepare our front line health care workers," said Patty Maysent, CEO UC San Diego Health. "This generous matching gift further strengthens our position to safely care for the community during the anticipated surge. We are deeply grateful for this support during this worldwide health crisis."
For more information, visit campaign.ucsd.edu/impact/coronavirus .
PB PLAN GROUP GOES ONLINE
Pacific Beach Planning Group, which typically meets the second Wednesday of the month in the PB Libary Community Room, held its first regular group online meeting April 8.
"It went very well. No problems," said PBPG chair Karl Rand. "We successfully reviewed the development plans for a project on Wilbur Avenue and voted unanimously and enthusiastically to approve.  Also, Assemblymember Todd Gloria gave us a fairly thorough update on recent events at the state level, and he was very generous with his time when answering questions."
Rand said PBPG meetings every second Wednesday "will be held by teleconference until further notice. Residential construction is still taking place in San Diego, and the City is still processing permit applications, so we are working to do our part to keep the permit process flowing.  We will continue to hear presentations on other matters too, like Trolley Station updates and various community events."
Rand added PB Planning Group's agendas are available a few days before each meeting at pbplanning.org.
COX MEDIA OFFERS FREE TV ADS TO RESTAURANTS
To help San Diego restaurants reach customers as they've shifted to delivery and takeout services during the coronavirus pandemic, Cox Media, the advertising sales division of Cox Communications, is offering free television advertising to restaurants.
 "It's important for us to support our local businesses, and one way we can do that is to provide free television advertising to local restaurants to let their customers and the public know they're open for business," said Leslie Talansky, vice president of Cox Media in San Diego. "We will accommodate as many restaurants as possible. We've already received requests from more than 80."
The free advertising will include graphical information about the restaurant, so no video footage is required, and the advertising will run for a minimum of two weeks for each restaurant. The commercials will air across a wide variety of networks – nearly 50 channels including all types of genres. Channels include A&E, AMC, Bravo, Comedy Central, CNN, Discovery and more. Airtime is limited, so interested restaurants should call 1-855-755-2691 or email MarketingInsights@CoxMedia.com to reserve a spot.
FACE FOUNDATION TO HOST ONLINE AUCTION BENEFITING PETS
This Friday, April 17 through Sunday, April 19, the San Diego-based nonprofit FACE Foundation will be holding a special online auction to benefit local pets in need of emergency veterinary care.
Animal lovers and fashionistas alike are invited to shop for a cause from the comfort of their homes. The sale will include a selection of designer and fashion-forward handbags, jewelry, sunglasses, and men's items that will be up for bid online.
Due to COVID-19, the Foundation's originally scheduled 10th Annual Bags & Baubles shopping fundraiser was moved from April to Sept.13. As a way to raise greatly needed funds, and to also say thank you to supporters, FACE's online sale will be a great way to shop while making a positive impact for those affected by the current health crisis.
Anyone who is registered for the September Bags & Baubles event will have access to this special online sale. Tickets are $35 and are available here: https://events.readysetauction.com/face/onlineauction/shop/tickets
This sale will support FACE's life-saving programs and local animals who face "economic euthanasia. Purchases will go directly to saving the lives of beloved pets.
LINCOLN CLUB CALLS FOR TASK FORCE TO RE-OPEN SD ECONOMY
The Lincoln Club of San Diego County, a pro-business civic association representing over 300 local businesses, is calling on the mayor of San Diego and chairman of the board of supervisors to establish a task force to advise regional leaders on best practices for re-opening San Diego's economy as soon as it's safe and responsible to do so.
Industries and associations recommended by the Lincoln Club for this task force include business organizations like the San Diego Regional Chamber of Commerce, San Diego Regional Economic Development Corporation, the San Diego Convention & Visitor's Bureau, the San Diego County Chapter of the California Restaurant Association, and other associations representing San Diego's distressed economy.
The Lincoln Club is asking Mayor Kevin Faulconer and County Chairman Greg Cox to assemble a task force because of the devastating impact that the coronavirus and sheltering-in-place are wreaking on our local economy.
NEIGHBORHOOD FOOD DISTRIBUTION BY ARMED SERVICES YMCA
On April 13, the Armed Services YMCA San Diego distributed 350 food boxes to military families via "drive through" pick-up to support social distancing. Prior to the Coronavirus the Armed Services YMCA San Diego hosted two food distributions monthly at Murphy Canyon, 210 families, and Bay View, 210 families, for a total of 410 military families served. The new process provides an average of 400 food boxes weekly for a total of 1,600 military families served per month, an increase of 281% .
The food is provided by the San Diego Food Bank and the Smart Food Foundation. A special thank you to Lowes, Starbucks, Kroger, Wells Fargo, and Cox Communications for supporting the program.
Founded in 1920 as a national affiliate of the Armed Services of the YMCA of the USA, its mission is to enhance the lives of military members and their families in spirit, mind and body through programs relevant to the unique challenges of military life.
For more information, email tney@asymca.org.
Monday, April 13
GENESEE AVENUE CLOSURES
Beginning Monday, April 13, a series of full closures will be in effect on northbound and southbound Genesee Avenue for crews to remove falsework — or temporary support structures — from the trolley bridge. Additionally, crews will place concrete for the pedestrian bridges at the future UTC Trolley station. 
The following will be in place Monday, April 13 through Thursday, April 16, and Sunday, April 19 through Thursday, April 23:
Full closures of southbound Genesee Avenue from La Jolla Village Drive to Nobel Drive, from 8 p.m. to 5 a.m. each night;

Full closures of northbound Genesee Avenue from Nobel Drive to La Jolla Village Drive, from 9 p.m. to 5 a.m. each night;

Public works construction activities have been deemed essential, so active construction projects are moving during the pandemic following all health guidance and orders.
COVID-19 IMPACT ON SAN DIEGO REGION WORKFORCE
In its weekly email update, The San Diego Workforce Partnership has released these figures on the impact of coronavirus:
– 224 total layoffs reported to the Workforce Partnership since March 10 (up from 168 last week)
As anticipated, the region saw COVID-19 significantly impact many companies and their workforce, with layoffs effective immediately for the majority of employers.
32,774 total reported employees affected (up from 21,801 last week)

This includes 19,794 in the Hospitality and Restaurant & Bar industries. This is an estimate based on the notices received by the Workforce Partnership, although the full impact to employees and the region's economy is still unknown; 

Data from the U.S. Department of Labor: In each of the past two weeks, Californians submitted over 20 times the average number of weekly unemployment claims. 
"The continued increase in layoffs points to the stark shift in how businesses must function as a result of social distancing rules," said Peter Callstrom, president/CEO of San Diego Workforce Partnership. "While the numbers are indeed intimidating, it's impossible to know what the future trajectory will look like. Instead, it points to the current nature of our region's reality, as well as the demand for resources to support people who are unemployed."
Workers can access information about resources and services by visiting workforce.org/covid-19. Businesses can do the same at workforce.org/covid-19-bus.
SPRING FLING & VIKING GOLF CLASSIC CANCELED
Due to the pandemic, The Foundation of La Jolla High School has canceled the April 27 Spring Fling & Viking Golf Classic.
"Many of our committee members worked tirelessly to put together a great event, and we were looking forward to coming together as a community for La Jolla High School," said the foundation in a letter to families. "We hope the time comes soon where we can again greet each other in person. La Jolla High School and our students need our support more than ever. The funds raised from these two events were going to provide approximately 25% of our total fundraising efforts this year. Although La Jolla High remains closed for now, we will continue to work to raise funds in support of the school. Please watch for information regarding our online auction coming soon.
FORTUNE NAMES SCRIPPS TO 40 BEST WORKPLACES LIST
Scripps Health, founded by Ellen Browning Scripps in 1924, has been ranked No. 4 on the 2020 list of the nation's 40 Best Workplaces in Health Care.
Scripps is the only San Diego-based health care provider to make this year's list, published April 9 at fortune.com. An article in Fortune about this year's ranking called out Scripps president/CEO Chris Van Gorder for taking a strong stance to protect employees and the community amid the current COVID-19 pandemic through an open letter he wrote to San Diego County residents.
Van Gorder issued a public call to action in the letter, saying more must be done to help stop the spread of COVID-19 and to help avoid an overwhelming surge of patients on the health care system. He urged people to take social distancing more seriously, called for a reevaluation of which companies are essential, and said the shelter in place mandate must be stricter.
For more information visit scripps.org.
CITY FIREFIGHTERS STEP-UP EFFORTS TO FIGHT PANDEMIC
San Diego City Firefighters, IAFF Local 145, have been humbled to receive food donations from concerned residents and local businesses. While firefighters are extremely grateful for the ongoing generosity, they would like to encourage people to instead make direct donations to local organizations that provide food and assistance to those who have been hit the hardest during the COVID-19 pandemic.
"During this difficult time, all of the firefighters have been extremely moved by the showering of support from our community," said Fire Capt. Vino Ornelas. "Although firefighters too are affected, we feel fortunate to still be able to go to work. We know that is not the case for many in our community, so we want to give to citizens who are truly in need."
As a result of seeing the impacts first-hand, San Diego City Firefighters will launch a COVID-19 Support Campaign. Firefighters are donating​ $57,000, over 19 days, to local community ​organizations​ that are on the front lines helping San Diegans through this COVID-19 pandemic.
San Diego City Firefighters, in collaboration with Mayor Kevin Faulconer and San Diego City Council members from all nine districts, will present donations to a different organization each day. The mission and work of each organization will be highlighted on social media platforms so that other San Diegans, who may need help or wish to give help, will have some ideas of where to turn.
Friday, April 10
SCUBA BUNNY AT BIRCH AQUARIUM
Watch the Scuba Bunny feed the fishes while ocean experts chat about spring in the oceans, animal eggs, and answer questions about the ocean world live in the Kelp Forest on April 12 at 10:30 a.m. Scuba Bunny will be unable to chat to viewers as he will be busy feeding the creatures.
The Scuba Bunny event is on Facebook Live, not on the Birch website. Please use the link to the page Facebook.com/birchaquarium.
LA JOLLA COMPANY INITIATES CLINICAL TRIAL FOR COVID-19 DRUG
MediciNova, with San Diego corporate offices at 4275 Executive Square, has announced plans to initiate a clinical trial of MN-166 (ibudilast) for COVID-19 Acute Respiratory Distress Syndrome (ARDS). The study will be conducted by Yale's Advanced Therapies Group co-directed by Dr. Richard Bucala, chief, Rheumatology, Allergy and Immunology at Yale School of Medicine.  
"We are very excited to partner with MediciNova to pursue this novel approach for the treatment of lethal inflammation in COVID-19 patients," said Bucala. This study is especially gratifying because MN-166's inhibition of MIF activity was discovered in Yale Pharmacology by Elias Lolis, Ph.D.  We believe MN-166 has the potential to reduce the mortality of COVID-19 by limiting the hyperinflammation and ARDS associated with severe cases."
ARDS is a frequently lethal lung condition caused by excessive inflammation for which there are no effective therapies beyond supportive care.
EVANS HOTELS EMPLOYEES GET EASTER CARE PACKAGES
To support their employees during these uncertain times, Evans Hotels – Bahia Resort Hotel, Catamaran Resort, and The Lodge at Torrey Pines – has for the second time in two weeks partnered with local vendors and farms to provide their employees with care packages, and celebratory family-style menus for curbside pickup.
Packages include a variety of goods, meats and produce – enough to feed a family of four. In the spirit of Easter, care packages will include a whole ham, pound cake made by The Lodge's culinary team, dinner rolls from Bread & Cie, and plastic eggs filled with candy.
Evans employees pick-up locations at The Lodge at Torrey Pines Sunday, April 12, 858-777-6641; and Oceana Coastal Kitchen Sunday, April 12, 858-539-8635.
GUARDIAN ANGELS HELPING OUT NEEDY IN CRISIS
Members of the Guardian Angels in OB, Point Loma, Pacific Beach and environs are leaving a pieces of pink and green paper at resident's doorsteps.
The angels would like for all members in neighborhoods covered to adopt this common method to help neighbors through this pandemic. Pllace the green paper in your front window or somewhere visible near the door. 
If at any point you need help, or there's something that you need, then place the pink paper with your phone # written on it in the window instead. 
The organization will make sure that everyone knows about this so that neighbors can watch. Share this with friends and neighbors.
HI DAY 2020 EVENT
EventHi, a San Diego-based software tech start-up company, is set to host the world's largest online cannabis event called Hi Day 2020 to encourage others to stay home and remain inside in order to follow COVID-19 social distancing measures.
Starting on April 11, at 4:20 a.m., viewers can enjoy 24 hours of nonstop, live entertainment with a cannabis angle as comedians, musicians, health and wellness instructors and other industry celebrities from around the globe will perform.  
The current lineup of Hi Day 2020 performers include:
● Live music performance (Footsteps Before Spring) by Eugene Kurolap
● Ganja yoga for relaxation and lung health with Dee Dussault
● A short history of cannabis with Frenchy Cannoli
● Live comedy show performance by French comedian Noman Hosni 
● A puff, pass and paint experience hosted by Heidi Keyes
● And 18 other unique entertainment experiences.
Thursday, April 9
SAN DIEGO SAILOR SERVING ABOARD USNS MERCY
Hospital Corpsman 1st Class Peter Harina, from San Diego, performs operational checks on a mobile x-ray aboard the hospital ship USNS Mercy (T-AH 19) April 8. Mercy deployed in support of the nation's COVID-19 response efforts, and will serve as a referral hospital for non-COVID-19 patients currently admitted to shore-based hospitals.
This allows shore base hospitals to focus their efforts on COVID-19 cases. One of the Department of Defense's missions is Defense Support of Civil Authorities. DoD is supporting the Federal Emergency Management Agency, the lead federal agency, as well as state, local and public health authorities in helping protect the health and safety of the American people.
LA JOLLA TOWN COUNCIL INITIATES COMMUNITY LINK
"La Jolla Link, an online resource created with CPG Design for the benefit of the La Jolla community, has been created by La Jolla Town Council in keeping with its mission to serve as a community forum and information exchange, while providing a resource for businesses to let customers know they are open and how residents can support them," said LJTC president Ann Kerr Bache. "If you are a service provider, restaurant, or any other type of business who would like to let customers know you are open and be included in La Jolla Link, send an email to lajollalink@gmail.com."
"We plan to work with other town councils and community organizations to spread the word on behalf of our communities during this difficult time," added Kerr Bache. To stay informed of community happenings, visit lajollatowncouncil.org.
POWERBALL UPDATE DURING THE COVID-19
Due to the evolving COVID-19 pandemic, the national Powerball Product Group has taken additional steps to ensure that ticket sales can support the Powerball jackpot and lower-tier prizes. Following the April 8 drawing, minimum starting jackpot amounts and minimum jackpot increases will be eliminated. Future jackpots will instead be determined by sales and the estimated amount for each draw will be advertised as usual.
These changes are expected to remain in effect for the foreseeable future. Please check the California Lottery website, mobile app, and retail signage for the most up-to-date jackpot amounts. The game matrix, odds and $2 price point remain the same.
MARCH OF DIMES SUPPORTS MOMS, BABIES, DURING PANDEMIC
March of Dimes has launched launched a new virtual campaign, Step Up!, to raise vital support for moms and babies during the COVID-19 pandemic. The new virtual fundraiser will replace this year's March of Dimes' annual in-person March for Babies events that, for the past 50 years, have seen thousands of people march as a way to fund raise.
Due to social distancing and stay-in-place orders, March of Dimes is encouraging supporters across the country to Step Up! by taking part in a virtual walk – safely at home or wherever they can – in order to support moms and babies during their greatest time of need. 
March for Babies is asking participants to register to virtually march at marchforbabies.org. The virtual March for Babies will commence across the country with participants tracking their steps using smart phones or fitness watches and collecting donations for their steps. Every step will be tracked and totaled through the Charity Miles mobile app, culminating in a virtual celebration on May 15.
SEASON OVER FOR SAN DIEGO SEALS, LACROSSE
 The National Lacrosse League, the longest running and most successful professional lacrosse league worldwide, has canceled the remainder of its regular season. The league suspended regular-season play due to COVID-19 on March 12.
"We continue to be in regular contact with the NLL and support their recent decision to halt the regular season, while continuing to figure out what a next step looks like," said Peter Schmitz, PLPA president. "Our primary focus remains the health and safety of our members and their input will be the deciding factor.  We recognize the challenges that are presented with the unpredictability of the circumstances in which we find ourselves and will consider all options as presented by Nick and the NLL Leadership.  We remain positive and optimistic for a return to the floor in the appropriate timeframe. "  
League officials are looking at any number of scenarios to return to play when all stakeholders and health officials deem that possible, though here is no timeline on doing so.
Wednesday, April 8
COVID-19 RESTRICTIONS BEING ENFORCED
Authorities have begun citing essential businesses that have not complied with the requirement to post social-distancing and sanitization guidelines near the entrance of their businesses.
All employees of grocery stores, pharmacies, restaurants open for to-go orders, fast-food eateries, convenience stores and gas stations must also wear a facial covering at all times as part of a county health order.
Though not mandating that residents wear face coverings, essential businesses can deny entry to customers whose faces are not covered, said County Supervisor Nathan Fletcher.
"If an individual business chooses to say that you need to have a face covering to come into their business, that is a determination that those businesses can make,'' Fletcher said.
Sheriff's deputies and SDPD started enforcing the stay-at-home orders last weekend. SDPD issued 10 citations – which carry a potential $1,000 fine – in Ocean Beach, including three at Robb Field, two at Dog Beach, and one at Sunset Cliffs. Five more citations occurred at Balboa Park.
CITY ANNOUNCES BUDGET CRISIS
San Diego City Council President Georgette Gómez and Councilmembers Jennifer Campbell, Monica Montgomery, and Vivian Moreno on April 7 issued the following statement: "The COVID-19 pandemic has created a budget crisis for the City of San Diego that will require extremely difficult decisions. All options to meet this challenge should be on the table as we work together to ensure that we are protecting essential services while balancing the budget. We intend to create an environment of full transparency and cooperation as we work together with the mayor, the public, and our dedicated City employees to create the best possible path forward given the circumstances." 
 Gómez represents District 9. Councilmembers Campbell, Montgomery, and Moreno represent Districts 2, 4, and 8, respectively.
BLOOD BANK CALLS FOR RECOVERED COVID-19 PATIENTS TO DONATE PLASMA
Thanks to community response to the plea for blood donation amid the COVID-19 pandemic, the blood supply is currently stable both locally and across the nation. San Diego Blood Bank has issued a call for recovered COVID-19 patients, as they may be eligible to donate "convalescent plasma" to help treat patients fighting the virus.
While COVID-19 has no proven treatment, plasma taken from those who have recovered may help patients currently fighting the virus. This is because the plasma has developed antibodies against the virus. 
"Hospitals are reaching out to us on a daily basis for convalescent plasma," said David Wellis, CEO, San Diego Blood Bank. "If anyone has recovered from the virus, we are calling on them to join us in helping patients in critical condition fight COVID-19."
Individuals can donate convalescent plasma if they have a confirmed positive laboratory test and no symptoms for the last 28 days. People with a subsequent confirmed negative test can donate after 14 days of symptom resolution. People are encouraged to fill out the form even if they have not yet been tested. To submit contact information to be qualified as a convalescent plasma donor, visit sandiegobloodbank.org/donateplasma. Donors will also need to meet routine donor screening criteria.
WOODS JOINS COLDWELL BANKER REALTY LA JOLLA
Maria Woods has associated with the La Jolla office of Coldwell Banker Realty as an affiliate agent, coming to the office with more than 12 years of real estate experience.
"I go the extra mile for my clients and maintain an easygoing manner and friendly disposition," said Woods. "It is always my pleasure to serve my clients with excellence. I decided to affiliate with Coldwell Banker because it provides the best services for my clients whether sellers or buyers."
Prior to affiliating with Coldwell Banker Realty, Woods was an agent with Pacific Sotheby's International Realty in La Jolla. She holds a bachelor's degree in communication.
Tuesday, April 7
JEWISH FAMILY SERVICE PROVIDES FOOD, MEALS, TRANSPORT
Jewish Family Service of San Diego has expanded its most vital programs to serve families and individuals of all faiths, background and ages, impacted by the COVID-19 pandemic. Food, meals and transportation are available for those in critical need. Available services include:
Foodmobile: Expanded home-delivery meal service for homebound seniors and disabled adults. Deliveries may include hot/ready-to-eat meals, frozen meals and groceries to create home-cooked meals. For more information or to get help, call 858-637-3210.
Drive-thru food assistance: Those in critical need can pick up bags of fresh and non-perishable food via a new drive-thru service at the JFS Joan & Irwin Jacobs Campus at 8804 Balboa Ave. Mondays-Fridays from 11 a.m.-1 p.m. No appointment needed. 
On the Go: Older adults and/or their caregivers can schedule rides to the grocery store or medical appointments. Rides are provided by volunteer drivers and through rideshare service Lyft via JFS's On the Go Navigator service. For more information or to request a ride, call 858-637-3210. 
To get help, volunteer, or learn how you can join us in Moving Forward Together, visit jfssd.org or call 858-637-3000.
ROCK CHURCH'S EASTER SERVICES
On Sunday, April 12, more than 100,000 people are expected to gather online for the Rock Church's Easter services. The eight online services will start on Friday and go through Sunday and will feature music from the Rock Church's worship team and a message from Sr. Pastor Miles McPherson. 
The services will be Friday, April 10 at 5 p.m. and 7 p.m.; Sunday, April 12 at 8 a.m., 10 a.m., noon, 2 p.m., 4 p.m., and 6 p.m. online via online.sdrock.com, Facebook, YouTube, Roku, Apple TV, or Amazon Fire TV.
The weekend services will kick off on April 10. McPherson will highlight the service of the military, first responders, and medical personnel on the front lines during this pandemic. Easter Sunday will include original songs from the Rock Church Worship team and a special Easter message from McPherson. His message is one of hope, particularly during this time where fear and anxiety are at the forefront of people's minds.
ROCK 'N' ROLL SAN DIEGO MARATHON POSTPONED
Based on the direction and recommendations of public health agencies and local authorities toward the COVID-19 pandemic, the 2020 Rock 'n' Roll San Diego Marathon & ½ Marathon, originally scheduled for May 30-31  has been postponed until the fall.
The new 2020 event date, which is currently being finalized with local officials, will be communicated as soon as possible. In what has been a continually evolving and challenging time globally, organizers recognize the postponement may come as a disappointment, but look forward to providing participants with an exceptional event experience in the future.
Monday, April 6
KAREEM ABDUL-JABBAR DONATES GOGGLES TO SCRIPPS CAREGIVERS
On Monday, April 6, NBA legend Kareem Abdul-Jabbar visited Scripps Health in San Diego to donate 900 pairs of safety goggles to protect health care professionals on the front lines of fighting the COVID-19 pandemic.
Kareem regularly wore goggles on his way to becoming the NBA's all-time leading scorer – so it's fitting that he's donating them in what may be one of his biggest assists yet, off of the court.
He said he wants to thank all of the doctors, nurses and medical professionals for all they're doing to help fight the coronavirus. Kareem good-naturedly added that he hopes health care providers look as good wearing the goggles as he did when he played.
Kareem was motivated to give back after learning about the need for more medical equipment from his longtime lawyer Steven Anapoell, whose brother Dr. William Anapoell practices at Scripps. Kareem's longtime friend and manager for the last 25 years, Deborah Morales, is leveraging his name, image and likeness globally to help locate and secure other much-needed, high-quality medical supplies for Scripps and other hospitals in Southern California.
Greeting Kareem on April 6 were Scripps president and CEO Chris Van Gorder, Scripps chief medical officer, clinical excellence and experience Dr. Ghazala Sharieff, Dr. Anapoell, and other members of the Scripps team.
SCHOOL CAMPUSES ARE OFF LIMITS TO ALL
No students, parents or coaches will be allowed on area school campuses during the current COVID-19 school closure according to San Diego Unified School District school officials. "No trespassing" signs have been posted at all entrances.
Construction and renovation of the PLHS campus is continuing during this time. Workers and neighbors have reported seeing students on the athletic fields. These people have now been instructed to notify police if others are seen in the future.
This order also applies to the Dana and Correia middle school campuses.
Campuses are equipped with video cameras, which can be accessed remotely, that will be used to identify anyone violating this directive. School police warn that anyone caught on campuses may be charged with a misdemeanor carrying a fine up to $1,000.
BUSINESSES MUST POST SANITATION, PHYSICAL DISTANCING PROTOCOLS
No later than midnight on Tuesday, April 7, all businesses that remain in operation must prepare and post a "Social Distancing and Sanitation Protocol" at or near the entrance of the relevant facility, to be easily viewable by the public and employees.  
A copy of the "Social Distancing and Sanitation Protocol" must also be provided to each employee performing work at the facility. All businesses shall implement the "Social Distancing and Sanitation Protocol" and provide evidence of its implementation to any authority enforcing this Order upon demand.  
The "Social Distancing and Sanitation Protocol" must ensure all required measures are implemented and must identify and require measures necessary to implement social distancing and sanitation at that facility. If the measures identified and implemented are not effective in maintaining proper social distancing and sanitation, additional measures shall be identified and implemented or the facility shall be closed.
 COLDWELL BANKER REALTY PB HAS AWARD-WINNING AGENTS
The Pacific Beach office of Coldwell Banker Realty has five affiliate agents who received awards at the most recent Coldwell Banker Realty Awards Gala. Below are all the award descriptions with the names of the agents who won.
The International Diamond Society award is earned by the top 10% of all sales associates-representatives internationally qualified in the Coldwell Banker system:
- Brian Keiner;
- Stacey Studebaker.
The International Sterling Society award is earned by the top 15% of all sales associates-representatives internationally qualified in the Coldwell Banker system:
- Patrick Cohen;
- John Collins;
- Laura Williams.
Coldwell Banker Realty in Southern California, the No. 1 residential real estate brokerage in Southern California, operates 64 offices with approximately 4,524 affiliated agents. Real estate agents affiliated with the company are independent contractor agents and are not employees of the company.
Sunday, April 5
NORTH COAST REPERTORY THEATRE PRESENTS THEATRE CONVERSATIONS
To keep the audience engaged, we have created  North Coast Repertory Theatre, which was launched on March 26. These are conversations with the artistic director and various artists (playwrights, actors and directors) who work in the theatre.
Last week started with a 40-minute conversation with Richard Dreyfuss and his love for the theatre as well as his film career. The next conversation is with local actor/writer Omri Schein who talks about the process of writing a new musical.
Then TV actor Yvette Freeman who discusses her career ("ER," "Orange is the New Black") vs being on stage. Coming up, Linda Purl actress of many TV shows, including "The Office," where she played Pam's mom, Helen Beesly.
Find the conversations at https://bit.ly/3anjurp.
UC SAN DIEGO A SIGNATORY TO U.S.-CHINA COOPERATION
UC San Diego Chancellor Pradeep K. Khosla was among over 90 bipartisan, high-level former government officials and experts in the U.S.-China relationship to release a joint statement urging cooperation between the United States and China in a much-needed effort to combat the COVID-19 global health crisis.
The statement was released by Asia Society's Center on U.S-China Relations and the 21st Century China Center at UC San Diego's School of Global Policy and Strategy. The statement seeks to encourage the recent cooperative steps taken between Washington and Beijing and to demonstrate that there is broad bipartisan support for furthering such cooperation.
Kurt Campbell, former assistant secretary of state for East Asian and Pacific Affairs and UC San Diego alum explains: "Even with all the distrust and disharmony, it is possible for the leadership in the United States and China to find the necessary common ground to combat the coronavirus. The American people deserve no less."
The joint statement identifies a range of applicable areas for collaboration — including through forums such as the G20 — to develop a clear and transparent mechanism to share relevant scientific data; compare best medical practices; align efforts to ramp up production and distribution of medical supplies; and coordinate funds and clinical trials for vaccine and treatment research, testing, production and distribution.
STATE LEGISLATURE WON'T BE BACK ON APRIL 13
 The California Legislature won't be heading back to work on April 13 as planned.
"Given what the governor and our public health officials have stated, it has become increasingly clear that the April 13 return date the Legislature envisioned isn't feasible," Senate President Pro Tem Toni Atkins told Voice of San Diego in a statement.
"Our top priority has to remain helping flatten the COVID-19 transmission curve to prevent our health care systems from being overwhelmed. I will continue working with Speaker [Anthony] Rendon on a bicameral path forward, and I hope that in short order we will be conducting our business in a way that ensures the public's participation and protects the public's health."
Lawmakers have been in recess since March 20, after they passed a $1.1 billion relief package to aid local governments, hospitals and schools across the state.
ROCK BAND CAMPS AT LIBERTY STATION
Recreational Music Center, a nonprofit community music school located in Arts District Liberty Station, offers unique music camps during the summer. Kids ages 4-12 of all levels will learn the technical and teamwork skills of being part of a rock band, complete with a concert for friends and family at the end of the week.
"This is our 12th anniversary of running our summer music camps, and I'm proud to say we have one of the most unique and memorable camp experiences in San Diego," said David Gereghty, RMC executive director. "Each summer, we relish watching our campers discover a passion for a new instrument, and they often return for private lessons or our Rock Band Experience class in the fall because they love it so much."
RMC's signature Rock Band Camp for ages 6-12 offers a sophisticated band experience with plenty of hands-on activities with piano, guitar, drums and vocals. Rock Band Camp and Little Rockers Camp take place all summer between June 22 and Aug. 28. Musical Theater Camp has a limited run during the weeks of July 13, July 27 and Aug. 10.
All camps take place in the Liberty Station studios at 2590 Truxtun Road. Of course, due to COVID-19, the music camps during the summer may not be available. For more information, visit Visit RMCSanDiego.org.
Saturday, April 4
TORREY HOLISTICS DONATES FACE MASKS, HAND SANITIZERS
Local business owners, Tony Hall and Doug Gans of Torrey Holistics, have donated over 7,000 N95 face masks and over 10,000 hand sanitizers to various health centers, local organizations, customers and staff since mid-March. With shortages of medical supplies around the country caused by the COVID-19 international health crisis, Hall and Gans saw an opportunity to directly help their community, the medical workers on the frontlines, and those most vulnerable.  
"The Torrey Holistics family and I wanted to make sure that our staff and community stay safe in these unprecedented times," said Tony Hall, Co-Owner and Founder of Torrey Holistics. "Through my network, I was able to get the necessary items to support the people on the front lines who are working tirelessly to serve and protect San Diego."
Torrey Holistics has announced a portion of April sales will be donated to senior centers. For more information, visit torreyholistics.com
LOCAL AUTHOR OFFERS 'BORED GAMES'
Local author Lee Silber is offering his fun and interactive "Bored Games" book to help amuse kids stuck at home during the health crisis.
"People can get the book on Amazon for $5, or we can offer readers a free digital copy," said Silber. "I converted the book to a PDF. I know it would help a lot of parents who have kids trapped at home make the most of this time together and keep them from going crazy (the parents, too)."
For more information, email leesilber@leesilber.com.
PB LIBRARY TO REMAIN CLOSED
The Pacific Beach Library will not re-open Monday, April 6 as originally planned.
"In line with County health guidelines to prevent the spread of the COVID-19 virus, the San Diego Public Library system will be closed to the public until further notice," said PB library manager Christina Wainwright. "When the date when we can safely re-open is decided upon, it will be my great joy to share that information. In the meantime, here are a couple of quick reminders: Our book drops are locked.
"Please hold on to your library materials and return them after we re-open; due dates on library materials have been extended until Friday, May 22; Dates for picking up holds currently in the library have been extended and you can always access our digital collections at sandiego.gov/public-library/elibrary."
COUNCILMAN RECOVERING FROM COVID-19
COVID-19 stricken Chula Vista City Council member Steve Padilla, and a California Coastal Commissioner, is out of hospital intensive care.
"I'm off the ventilator, out of the ICU, and will be home soon," said Padilla in a release. "After an intense three-week battle with coronavirus, the relief and gratitude I'm feeling right now are overwhelming. I'm so grateful to the doctors, nurses and staff at UCSD Medical Center who saved my life. Take it from me: the threat of coronavirus is as serious as it is real. We all need to stay home, and follow County Public Health guidelines to stop the spread and save lives that are at risk."
Friday, April 3
COUNTY ORDERS ESSENTIAL WORKERS TO WEAR MASKS
To prevent the spread of the virus and potential future deaths, San Diegans who are out in public are strongly encouraged to cover their nose and mouth to flatten the curve, County health officials recommended. Businesses, including grocery stores, convenience stores and restaurants, are required to have employees wear face coverings.
The new order and guidance will go into effect at midnight, Friday, April 3.
"This new amendment is in addition to the other emergency regulations urging residents to continue staying at home, wash hands regularly, and maintain safe physical distances during essential trips out of the house," said District 7 City Councilmember Scott Sherman. 
Wearing a facial covering is useful because the coronavirus is spread through respiratory droplets emitted when an individual breathes, coughs, or sneezes. Individuals may be infected with the coronavirus even if they feel no symptoms and the virus can still spread to others if there are no symptoms. 
There are numerous types of cloth materials that can be used such as bandannas, turtlenecks, etc. However, N95 and surgical masks that are in short supply should not be used.
For the latest COVID-19 updates, visit sandiego.gov/coronavirus.
BLENDERS EYEWEAR DONATING SAFETY GOGGLES TO HOSPITALS
Pacific Beach-based sunglasses brand, Blenders Eyewear, is devoting a portion of its manufacturing to make 10,000 safety goggles to donate to area hospitals amid the COVID-19 coronavirus pandemic.
Founded in 2012 by San Diego State University alum Chase Fisher, Blenders Eyewear is a sunglasses and lifestyle company started in Pacific Beach.
"Our thoughts are with the doctors, nurses, and medical staff coping with patient surge and putting themselves in harm's way for the sake of the greater good," said Fisher. "As a community, we all have a responsibility to flatten the curve and lower the peak of this virus."
Blenders announced that it will produce and donate 10,000 goggles to hospitals in San Diego and Los Angeles. The safety goggles are FDA-approved medical devices and will be delivered by April 15.
The company is also offering 5% off all sales throughout April that will go to Direct Relief – a humanitarian aid organization helping provide personal protective equipment and essential medical items to health workers responding to COVID-19. Through this partnership, Blenders hopes to provide an additional 20,000 pairs of goggles to high-need regions in the United States.
2020 CENSUS IS UNDERWAY
By now, every household in Pacific and Mission beaches should have received an invitation by mail to participate in the 2020 Census.
The Census provides more than a snapshot of a community's demographics. Its count determines where nearly $1 trillion of taxpayer money is allocated for healthcare, education, housing, community resources, transportation, and disaster relief.
It is fast and easy to complete your Census questionnaire at my2020census.gov, by phone (844-330-2020), or by mail. All your responses are confidential and private – responses are protected by federal law and are gathered for statistical purposes only.
With questions about the Census, email raquel.juarez@2020census.gov.
AVOID COVID-19 SCAMS
"The FBI has identified a new fraud scheme using text messaging and social platforms to reach potential victims," said David Surwilo, San Diego Police Department community relations officer. "The message uses the promise of money, i.e., 'stimulus check' from retailer, Costco Wholesale, and provides a link, containing malware, ransomware or other fraudulent methods to steal identity, financial or other personal information."
Added Surwilo: "The FBI is warning the public that Costco is not texting or using social media platforms to reach the public or its customers to provide a 'stimulus check,' 'freebies,' or a 'stimulus package' in fake messages. Do not click on this type of unsolicited link. Do not provide personal information for unsolicited links."
Thursday, April 2
WOODSTOCK'S PIZZA LAUNCHES DOUGH-NATION
Located at 1221 Garnet Ave., Woodstock's Pizza Pacific Beach has launched a fundraiser called Double Your Dough-Nation to provide free pizzas to the neediest, in partnership with The Salvation Army. Woodstock's is matching every gift to feed those who are sick/quarantined, health care workers on the front lines, people who have lost their jobs and the homeless. 
Woodstock's PB, operated by Laura and Jeff Ambrose, is still open for curbside pick-up and free delivery. The Ambroses said they've managed to avoid layoffs so far, primarily by asking their college-age employees with family financial support to give their hours to employees who are solely dependent on their wages from Woodstock's.
SAN DIEGO HUMANE SOCIETY RECEIVES BIG GIFT
SDHS has received a $50,000 matching gift from Charles and Carol Baum, which will double donations made to the organization during April. The gift was made in memory of the Baums' beloved pets Chelsea, Winston, Sullivan and Jordan.
The gift will provide critical support for SDHS during this time of need. As the community responds to COVID-19, animals are still entering SDHS's care daily. Donations will ensure that the organization is able to continue providing shelter, lifesaving medical care, wildlife rescue and rehabilitation, animal-cruelty investigations and more.
"Our work for animals in need doesn't stop," said SDHS president/CEO Dr. Gary Weitzman. "We are San Diego's safety net for animals, in good times and bad. No matter what else is going on in the world, animals are relying on us to save their lives. This generous matching gift helps ensure we can be there for every single one."
 Donations can be made online at sdhumane.organd must be received by April 30 to be eligible for the match.
"We're honored to have the opportunity to inspire compassion for animals in our community during this difficult time," said donor Charles Baum."San Diego Humane Society's lifesaving work continues despite everything else that is happening in the world, and we're grateful that they're here for animals and the people who love them."
SAN DIEGO COUNTY FAIR UPDATE
"At this time, we do not plan to cancel the San Diego County Fair, and we will move forward planning it," say organizers of the annual regionwide fair scheduled for June 5-July 5 at Del Mar Fairgrounds.
Superheroes are this year's fair theme. Taste your way through the fair's superfoods, soar through the air on adrenaline-pumping carnival rides, strike a power pose with your favorite superheroes, discover entertainment surprises and learn the science and history of being a superhero and meet real-life community heroes. For more information, visit sdfair.com.
INSOMNIA COOKIES DIY KITS
With a location in Pacific Beach at 1007 Garnet Ave., the retail chain is offering cool treats for local delivery for the whole family, or for a sweet date night idea. Choose from two DIY kits:
● DIY Cookie'wich Kit - $18, includes 6 traditional cookies, 1 pint of ice cream, 4 toppings (your choice of traditional cookies, ice cream flavor, and toppings);
● Large DIY Cookie'wich Kit - $32, includes 12 traditional cookies, one quart of ice cream, 6 toppings (your choice of traditional cookies, ice cream flavors, and toppings).
To find out if you're within the delivery radius, enter your address into the location finder on Insomnia's website. To place an order for local or national delivery, visit insomniacookies.com.
SMALL-BUSINESS STATE TAX RELIEF
Starting April 3, California Department of Tax and Fee Administration (CDTFA) will allow small-business taxpayers to enter into 12-month interest-free payment plans for up to $50,000 of sales and use tax liability. This offers what is effectively an immediate interest-free loan to small businesses, providing a bridge until they can get relief from the SBA or their businesses can get back on their feet.
This extends beyond the previous executive order that all small businesses will have an additional three months to file returns and pay taxes administered by the department. Additionally, all businesses will have an extra 60 days to file claims for a refund from CDTFA or to appeal a CDTFA decision to the Office of Tax Appeals.
For more information, visit business.ca.gov/coronavirus-2019/.
SEAWORLD OFFERS ONLINE CLASSROOMS
The popular marine amusement park understands that patrons need turnkey, engaging activities now more than ever, so SeaWorld has developed standards-aligned resources available to help families virtually explore the wild world of animals and nature for grades K-12. 
Parents, students, and teachers can explore hands-on, creative resources including classroom activities, teacher's guides, Saving a Species Video Series, animal bytes and animal info books.
Materials can be accessed by going directly to SeaWorld.org, or through SeaWorld's portal at SeaWorld San Diego Education.
SHORE BUDDIES DONATING TO MARINE LIFE
San Diego-based stuffed-animal company, Shore Buddies, which fashions its products from recycled plastic bottles, has partnered up with four nonprofit organizations that are currently treating animals at their facilities and is donating 100% of their profits from online sales to help these animals to get the treatment they need.
It takes six plastic bottles to make one 12-inch Shore Buddy stuffed animal. Each animal covers a different topic of ocean plastic and educates children on how they can help to keep plastics out of the ocean in a playful way.
"Although our mission is to keep plastics out of the ocean, we cannot forget about the animals that currently need treatment," says founder/CEO Malte Niebelschuetz. "At Shore Buddies, we are great at giving marine life a voice. Therefore, we decided to speak up for them and help these great organizations to continue their important work during this global crisis."
Shore Buddies is supporting the Dolphin Research Center, The Marine Mammal Center and the San Diego Humane Society's Project Wildlife. 
For more information, visit shore-buddies.com.
CONSTRUCTION IN MISSION TRAILS REGIONAL PARK TO IMPROVE INFRASTRUCTURE
When Mission Trails Regional Park reopens and visitors return, they may notice an increase in construction traffic and activities in and near the western portion of the park as the San Diego County Water Authority improves a portion of its regional water delivery system.
The Water Authority has begun work to construct a new underground reservoir and flow control facility. The facilities are part of the Mission Trails Project, a suite of projects that mostly were completed in late 2010 to improve regional water infrastructure. Completed components include the construction of a pipeline tunnel, demolition of most above-ground vent stacks in the park, and construction of a stabilized crossing at the San Diego River.
The new underground flow regulatory structure, or covered reservoir, will help regulate untreated water flows in the regional water delivery system. It will hold up to 5 million gallons of water. The reservoir will be covered with soil and vegetation, except for several above-ground access hatches and vents that will allow for air movement in and out of the reservoir. A new flow control facility and pipeline interconnections will also be constructed as part of this project. Pre-construction work to prepare the site has already started. The project construction is scheduled to begin in March and end in early 2022.
Construction vehicles will use Clairemont Mesa Boulevard, Calle de Vida, Portobelo Drive, and Antigua Boulevard to access work areas in the park. Some trails leading to the site in the western portion of the park will be closed. For instance, the trail that begins at the intersection of Calle de Vida and Colina Dorada Drive will be closed to allow large construction vehicles and traffic to safely pass through the park. Additionally, parking at the eastern end of Clairemont Mesa Boulevard will be limited to accommodate project field offices and equipment staging.
For more information about either project, go to www.sdcwa.org/mission-trails-FRS, call the toll-free project information line at 877-682-9283, ext. 7004, or email CIPinfo@sdcwa.org.
LIZZO 'SHOUT OUT'
On March 31, pop singer Lizzo gave a "shout out" to Sharp Grossmont Hospital in La Mesa and bought lunch for its staff as part of an effort to thank hospital workers across the country.
"Thank you so much for everything you guys have been doing during this pandemic. It has been a very scary time, and you guys have been a peace of mind during this time and a hero" the Grammy award-winning artist said in a video message posted by Sharp. "I hope you feel the love and appreciation of pouring in from everybody from all around the world because we really do love and appreciate ya'll."
IMELDA FROM THE FIELD: Families in Huffman still being rescued due to high water - KPRC Click2Houston
Posted: 20 Sep 2019 12:00 AM PDT
HOUSTON – KPRC 2 has crews in the field all over the Houston area.
Here's a look at what's going on in some of the hardest-hit areas of the region.
Friday
Beaumont - Mario Diaz
What's happening: Parts of east Texas are attempting to dry out. In Beaumont, on Friday, two significant challenges clean up and how to navigate the roads in order to head further west into parts of southeast Texas. I-10 shut down as a result of Imelda. The day after the storm produced familiar site in Beaumont homeowners cleaning up. Many parts of Beaumont experienced a massive 24-hour transformation. One stretch of 11th Street was completely underwater on Thursday, but traffic was flowing without interruption 24 later.
Quote of note: "I needed to smile, I needed to be there for them. They needed someone to comfort them, so why not be me." Stories of good Samaritans going above and beyond also continued to emerge. We found one in Satchel Smith at the local Homewood Suites. The 21-year-old part-time employee and full-time student-athlete at Lamar University showed up to work and ran the entire hotel during Imelda all by himself for 30 hours.
Houston SPCA - Cathy Hernandez
What's happening: People are not the only ones who are being displaced by the storm. The SPCA said wildlife is also impacted by severe weather event. Debbie Mitchell with the SPCA said it's baby squirrel season and storms often knock then out of their nests. If you find a squirrel put it in a box, keep it warm and do not give it anything to eat or drink.
Quote of note: "I saw my dog tossing something around the yard ... and we realized it was a living little animal," said one woman who brought in a squirrel. "It's a living thing. It had a chance. I'm a dog owner. I would want someone to do that for my dog too."
Huffman - Sofia Ojeda
What's happening: Several people in the area are still being rescued from their homes as water continues to rise. There are about 40 homes in the area and the water has even risen to the second story of some homes. Officials said they are going door-to-door checking to see if anyone needs help. 
Fact to know: One man said his parents refused to leave their home, and he left with a large suitcase Friday morning. One woman said her family flooded in Harvey and again in Imelda.
"It's heartbreaking to lose everything twice," she said.
West Mount Houston Road - Joel Eisenbaum
What's happening: Authorities are investigating after a man's body was found in a ditch in the area. Homicide detectives were called out to the scene because a witness said he saw two men get into an argument, but they do not believe the man's death was foul play. 
Fact to know: Authorities believe the man's boss was taking him home when they hit high water, so the victim got out of the vehicle and started walking home. Officials believe the man likely drowned, but that has not bee confirmed.
TRANSTAR - Cathy Hernandez
What's happening: The concerns are not over. Officials are still expecting another inch or two of rain Friday and people are being asked to be cautious out on the road. Harris County Judge Lina Hidalgo said crews will be heading out to asses the damage around the Houston area.
Quote of note: "We did around 2,000 rescues and evacuations total, it looks like," Hidalgo said. "We do have some recovery resources already available on our website, Readyharris.org."
Lake Houston Marina - Sofia Ojeda
What's happening: Authorities went through a big scare Friday morning during a high water rescue. According to authorities, a sergeant went in high water to help a man who drove around a barricade. Deputies lost contact with the man and the sergeant, but the two were later found and rescued. The two had to cling to a tree and a bush for around 45 minutes. The man who drove around the barricade warned others to not move or go around barricades because it is not worth it.
Quote to know: "(The deputy) put his life in harm's way and went out there," said Harris County Sheriff Ed Gonzalez. "He could hear (the man) screaming. He finally tried to get to him, but with the swift water rapidly rising, he too was in peril. Fortunately, he was able to grab ahold of that citizen. He said he held on to a branch as long as he could ... until resources could get out here quickly."
TRANSTAR - Cathy Hernandez
What's happening: Local officials are continuing to watch conditions. There are still concerns as the rivers continue to swell as the water drains out of the Houston area. Parts of the San Jacinto River are still rising and expected to crest some time Friday. Cedar Bayou is seeing the same effect and is also expected o crest Friday.
Quote of note: "The water receding in a lot of locations, but we still have high water," Harris County meteorologist Jeff Lindner said. "We're expecting maybe and inch or two of rain today. This is a more summertime pattern that probably won't affect the watersheds at all. The biggest this morning is with high water still out there ... be careful."
East Freeway at San Jacinto River - Vincent Crivelli
What's happening: The East Freeway at the San Jacinto River is shut down after two barges broke loose and hit the bridge. Authorities said they broke loose because of rising water and strung currents. It is unclear when the bridge will reopen because crews have not been able to inspect it due to high water.
Fact to know: Authorities believe the barges could be carrying combustible materials. Tolls at the Sam Houston Tollway Ship Channel Bridge are being waves due to the closure.
North Freeway at Main - Cathy Hernandez
What's happening: Dozens of cars were left stranded in the flood waters Thursday. Police said over 150 tow trucks worked to remove the cars left on I-45 at North Main. The road is a notorious hot spot for flooding.
Fact to know: The road remained closed for drivers overnight as crews work to make sure the roadway is safe for drivers. The lanes reopened just before 5 a.m. Friday.
Thursday
Gallery Furniture - Rose-Ann Aragon
What's happening: Mattress Mack opened the doors of his original store on North Freeway. About 100 people found shelter there and also had access to food and water. Many said it was a relief from being out in harsh conditions.
Quote or fact of note: "It's what we do," said Jim "Mattress Mack" McIngvale. "We take care of Houstonians and Texans, and they certainly take of us, and so that's what we've done for the past 40 years and plan on continuing that."
"It felt like somebody cared...like someone was out there willing to help us and that meant a lot," Matthew Perez, a downtown resident, said. Perez took shelter there.
I-45 at Main - Jonathan Martinez
What's happening: Dozens of cars left flooded out along I-45 as drivers say they were inundated with floodwaters late this afternoon. Many drivers say they were moving along fine but hit a standstill and then the waters rushed in too quickly to react or gone anywhere else.
Quote of note: Alyssa Truitt was one of the lucky who was able to back out before it was too late. "I was crying on the phone with my mom the whole time and my phone was going to die, so she was all worried. Literally it was 10 minutes and the water was already over my tires and I thought we're going to get flooded. But police were escorting us," she said.
Independence Heights - Sally Mamdooh
What's happening: Several homes flooded in the Independence Heights area where roads were saturated with rising waters for hours. Residents who live there are now dealing with the aftermath of rising water inside their homes. Many will have to rip through floors and throw away their furniture.
Quote of note: "I have been going through it so much and I'm so tired. It just drains you and I'm just tired of everything," said Natasha Crockett.
Kingwood - Keith Garvin
What's happening: Families already are beginning the recovery process after Imelda caused flooding. They are ripping out carpet and mucking their homes or have hired cleanup crews to do the job.
Fact of note: One family – the Wipers – have been in their home for 42 years. In all that time they've faced a number of storms, from Harvey, to Ike, to Claudette and Alicia. They said this is the first time they have been flooded.
Beaumont - Mario Diaz
What's happening: The mission in Beaumont was simple in spirit, yet complex in reality. Navigate deep floodwaters any way possible to get residents underwater to dry land. A large area of the city was underwater in the area of 11th Street. Hundreds rescued over the course of the day by high water vehicles as well as vessels.  The Coast Guard also provided aerial support in the operations with multiple choppers. Many flood evacuees telling KPRC 2 the rains of Imelda were significantly worse than Harvey. Officials opened up two shelters in Beaumont with overnight accommodations provided. However, as the day came to a close, it was hard not to reflect on the images on the streets of Beaumont. Many were similar to what Houstonians saw two years ago.  Perhaps the most impactful was the image once again of  Texans coming together to do what Texans do best, take care of their own.
Quote of note: "We're just trying to take care of our people. Take care of our people."
Northeast Houston - Rose-Ann Aragon
What's happening: Water made it impossible for many cars to pass through the intersection. Residents helped to push people's cars out of harm's way. Others use their vehicles to push stalled cars out of the intersection. Some people waited more than 8 hours at a nearby gas station to make sure conditions were safe. Meanwhile, other local residents waited because their car was a total loss. All in all, many residents there said the Houston spirit of lending a helping hand shined through.
Quote of note: "All these cars, we have helped. We've been here helping them. The water in some areas is waist-deep," Juan Mata said. Mata helped push cars to safety.
Humble - Bill Barajas 
What's happening: A man who was pulled from a submerged van on Will Clayton and Eastex Freeway was pronounced dead at the hospital. 
Facts to know: Good Samaritans and a rescue crew made the effort to search for the driver. The sheriff said the driver stopped briefly before accelerating into the water. The van was completely submerged in the floodwaters.
The Heights - Jonathan Martinez 
What's happening: Drivers are patiently waiting for Imelda floodwaters on I-45 at Main Street to recede.
Facts to know: Most drivers said they underestimated how deep the water was on the freeway and had to leave their stranded vehicles. 
Kingwood - Bill Spencer
What's happening: Kingwood residents in shock to find home flooded for the second time in four months. 
Facts to know: Residents said they were still repairing the damage that was made during Hurricane Harvey. 
North Houston - Bill Barajas 
What's happening: Good Samaritans rescued a driver of an 18-wheeler on the exit of Greens Road near Highway 59 and Beltway 8. 
Facts to know: Commuters are asked to avoid driving due to several roadways being unpassable due to Imelda's flooding 
Denver Harbor - Jacob Rascon 
What's happening: Water is approaching the doorsteps of homes in the area. Rascon helped a family get out of their home and into a truck
Fact to know: Jose, who lives in the neighborhood, said the flooding in his neighborhood is approaching some of the worst he's ever seen.
Beaumont - Mario Diaz
What's happening: A man with a high-profile vehicle is helping rescue people in the Beaumont. He has been loading people into the bed of his truck and transporting them to a nearby H-E-B.
Fact to know: An elderly woman was one of the people who had to be rescued. She is in a wheelchair and had to evacuate her home. The woman was smiling as she was being loaded up and said she is wet but otherwise OK.
Cut and Shoot - Robert Arnold
Whats happening: Some businesses in the area have taken on water and the water has been slow to recede despite the rain stopping. Some homes have also taken on water. Several cars have also stalled out. The water has a strong current as it drains. 
Fact to know: At least two shelters are open in the area. The water has been slow to recede due to heavy amounts of debris blocking drains. People are advised to not walk through flood water.
Aldine Bender - Joel Eisenbaum
What's happening: A building for the United State Postal Service has collapsed on Aldine Bender Road. The roof to the mail distribution facility collapsed around 10:30 a.m. Thursday. There were people inside at the time of the incident. 
Fact to know: The Houston Fire Department responded to the incident. Three employees had to be transported to a hospital with minor injuries. All others were evacuated from the facility.
Beaumont - Mario Diaz
What's happening: Officers from Texas Game Warden are out in the severe weather conducting water rescues. The area was hit extremely hard. There are several houses under water in the area. 
Fact to know: Texas Game Wardens said they know of at least one family that is trapped inside a house.
Near Bush Intercontinental Airport - Joel Eisenbaum
What's happening: People trying to get to the airport are having a hard time due to flooded conditions in the area near Aldine Westfield and the Beltway. There is no power in the area. Deputy constables have been closing the low spot of the frontage road. Some people have gotten 
Fact to know: Aldine ISD Child Development Center has been without power for multiple hours. Inside there are children describes as infants and very young toddlers. There is no air conditioning and very limited lighting. However, the children inside are safe.
TRANSTAR - Brittany Jeffers
What's happening: City officials have been keeping a close eye on the severe weather caused by Imelda. Their focus is going to shift to the creeks and bayous that are rising. The grounds are saturated and rising waters are a cause for more concern. 
Fact to know: Harris County has moved to an activation level one. Turkey Creek and Clear Creek are both at dangerous levels and officials will be keeping a close eye on them.
Devers, Texas - Bill Barajas
What's happening: Water is dangerously close entering homes in the area. Residents have been monitoring conditions and are calling the conditions worse than Harvey.
Quote of note: "We got here at like 6 in the morning, we came to check and I couldn't believe it," one resident said. "It was a lot higher than what it is (but) it's almost in. We had to pull the truck back a little bit. It didn't start anymore. (There is) a little bit of water in the laundry room. I don't remember seeing it like this."
Hwy 59 at FW 1960 in Kingwood - Bill Spencer
What's happening: The road is completely impassable. People have continued to try to drive through the water but eventually pullover or drive against traffic due to high water. Multiple cars have stalled out.
Fact to know: People are being advised to avoid the area. Some cars have gotten through, but the water level is above some cars' headlights.
Conroe, Texas - Robert Arnold
What's happening: The water has only receded a little on I-45 near Loop 336, but the rain has let up in the area so there is a light on the horizon. Multiple cars have stalled out in the area and at least three people had to get rescued. 
Fact to know: The ground in the area is saturated and cars are getting stuck in the mud. Though the rain has stopped, the water has been slow to recede. People are advised to avoid the area.
Winnie, Texas near FM 124 - Vincent Crivelli
What's happening: Rising waters and a number of vehicles stalled in floodwaters.
Fact to know: A mass evacuation is underway in Winnie. However, many people are now stuck in roadways. Officials now saying people should stay put to avoid getting stuck in rising waters
Near Winnie, Texas - Brandon Walker
What's happening: A KPRC 2 crew witnessed a rescue along State Highway 65 as rain continues to fall. People in a large truck managed to help a woman leave her flooded home where she'd been all night watching the waters rise. She'll be headed to her granddaughter's home in Winnie for a place on higher ground.
Fact to know: The water is rising along the State Highway 65. The lightning has been "frightening," according to Walker. Officials are telling people to stay inside if at all possible. Some vehicles have been abandoned near the roadway.
Kingwood, Texas - Amy Davis
What's happening: Steady rain is falling on the roadways, but conditions are expected to get worse. Many schools closed in anticipation of that concern for later in the morning. An H-E-B in the area that was impacted by Harvey is facing the threat of taking on water yet again.
Quote to note: "I went to (Orange Theory) to exercise this morning at 7 and it was barely raining ... when I tried to leave at 8, I couldn't get out," one woman said. "My husband is OK at our home. My daughter in Eagle Springs has water up to her front door sidewalk, so I hope it doesn't come in her house."
Splendora/Cleveland, Texas - Cathy Hernandez
What's happening: Some areas of rising waters as rain continues to fall. Police departments are working to check on people and set up barricades where flooding is occurring. 
Fact to know: There are reports of water in homes, but officials have not rescued anyone yet. A homeowner tells KPRC 2 that there are homes flooded, but KPRC 2 has not been able to reach those homes due to rising water. 
Wednesday
I-10 East near North Wayside Drive - Rose-Ann Aragon
What's happening: Heavy rain caused poor visibility and made some drivers to drive slowly with hazards.
Fact to know: Heavy rain also impacted the downtown area near Webster and Fannin. Intermittent heavy rain was reported throughout the area.
Galveston - Brittany Jeffers
What's happening: After significant downpours and flooded streets the rain has finally subsided for the time being. Heavy rain came in waves during the overnight hours and through the majority of Wednesday afternoon. Several streets in the area were barricaded due to flooding.
Quote of note: According to the assistant fire chief of Galveston, the flooding was manageable and there were no requests for high water rescues.
Sargent (Caney Creek neighborhood) - Bill Barajas
What's happening: Sargent residents are still dealing with high water and flooding in their communities. They saw about 17.2 inches of water over the past 24 hours.
Quote of note: Resident Jeff Kaylor: "We had a guy come through here, he'd been here 21 years or 20 years or so and he says he's never seen it like this."
Clear Creek in Friendswood - Jacob Rascon
What's happening: Clear Creek overflowed onto several properties in Friendswood during Imelda. The Putnam family woke up to their house surrounded by water. Retired schoolteacher Susan Putnam said it happens on average a couple of times each year.
Quote of note: Susan Putnam: "Our philosophy is as long as we can do the cleanup, we'll stay here. When we can't do it anymore, we'll move."
Freeport - Brandon Walker
What's happening: Floodwaters covered several roads in the coastal Brazoria County town, blocking some people from being able to get back home. Crews were working to pump the water into the drainage system and move it to the Gulf of Mexico.
Quote of note: "We've been fortunate this rain has come in bands and it gives our pumps an opportunity to catch up. We did bring in extra pumps as we did in Harvey."
Southeast Texas - Cathy Hernandez
What's happening: Several cars were stalled along Monroe Boulevard near Hobby Airport after drivers unsuccessfully tried to drive through water that was covering the roads there. Other motorists decided to help by pushing some of the cars off the road.
Quote of note: "I seen a smaller car make it. I thought I could make it, too. Wasn't going to happen."
Galveston - Vincent Crivelli
What's happening: Drivers are trying to navigate flooded roads in the coastal town. Some are being forced to abandon their vehicles as the water continues to rise.
Quote of note: "We were driving in my car, and my car started making all these weird noises because of the water."
TRANSTAR - Cathy Hernandez
What's happening: The Harris County Office of Emergency Management (OEM) is at a level three increased readiness. They have been watching the weather conditions closely in an effort to keep people as safe as Imelda moves through the area.
Quote of note: "We're seeing heavier rain in southeast Harris County (and) southeast of the county," said Harris County Judge Lina Hidalgo. "Of course, the center of the storm is moving north around Montgomery. There is going to be a lull, but we can't let people let their guard down because as the weather heats up, more rain is going to com inland from the ocean ... We don't know yet exactly where, so we are asking the entire community to be aware. Don't let your guard down."
TRANSTAR - Cathy Hernandez
What's happening: Harris County meteorologist Jeff Lindner has been watching the conditions closely and says there is still more rain to come. Lindner said some areas near Matagorda County have seen nearly 10 inches of rain, which shows how powerful the storm can be. He is warning people to pay attention to the weather and be careful on the roads.
Quote of note: "We've had anywhere from 5 to 6 inches of rain in the southeast part of the county (with) isolated up to 9 inches around Ellington Field," Lindner said. "We do have some water down in those locations. We do have some elevated creeks and bayous down there, but the good news is all of the remained in their banks this morning except for a small portion of Clear Creek … The main concern going forward is the additional heavy rainfall possibly this afternoon … We're about 24 hours into this event, we have 24 hours still to go."
Turkey Creek - Brandon Walker
What's happening: Levels for Turkey Creek have held steady as Imelda pushes through the area. Though it did swell, the levels have dropped throughout the course of the night. Neighbors said the area has been known to flood in the past, but as of now, the roads are clear. The creek peaked at about 27 feet. The area has gotten around 8.5 inches of rain so far.
Quote of note: "I think it will be okay, looks like we got a clear opening for two or three hours, but you never can tell," said John Fox, who lives in a subdivision near Turkey Creek.
Friendswood near FM 528 and Clear Creek - Vincent Crivelli
What's happening: No homes have flooded in the Friendswood area, but the rain has been coming down hard. There is a flooded playground, but it is located near a retention pond that backs up to Clear Creek, which is flooded causing the water to spill onto the playground. Homes near the playground are elevated a few feet, but city officials said the water levels are expected to continue rising. The flood stage is at 12 feet, but the creek is forecast to rise to about 16 feet this afternoon.
Quote of note: "I would be very concerned," said one are resident. "Our neighbors here … if it rises another two or three feet, there going to be issue in their house. If we got 15 to 28 inches now … for all of these houses down here that are really just recovered from Harvey, would be devastating."
Hobby Airport - Amy Davis
What's happening: There is high water over the curbs for a few blocks of Monroe Road. Larger pickup trucks are making it through, but traveling in this area is not advised. Several cars were left in parking lots on higher ground. Multiple cars have stalled out at a nearby gas station and people are waiting for the water to recede.
Quote of note: "It flooded around 10:30 p.m.," said one person at the gas station. "My car is low profile, so I couldn't get it on the street and the water has risen since then." The man said he saw a GM Yukon get towed, and while it was getting towed, a Ford Focus drove through the water with no issues.
Tuesday
Angleton - Rose-Ann Aragon
What's happening: Rain was pouring in Angleton on Tuesday night. In a short amount of time, Angleton police said the streets all over the city were flooded. The city pumps, according to police, couldn't keep up with all the rain. Now residents are advised to stay inside and conserve water. Police are asking residents to even refrain from flushing the toilet in hopes to help prevent back-ups due to flooding.
Quote of note: Angleton resident Kyle Lively: "The roads are flooded. It's hard to drive around."
Angleton resident Jawuan Branch: "I see lots of water, lots of flooding. They are about halfway up my tires at home. I could see the pumps flowing, they're moving real fast but they're not keeping up with the weather."
Southeast Houston - Keith Garvin
What's happening: Rain has steadily increased over the past several hours. Harris County meteorologist and director of flood operations Jeff Lindner said area creeks and bayous have held up fairly well so far but they have a lot to monitor overnight.
Quote of note: Lindner: "Really, east of I-45 is kind of the threat area for tonight into tomorrow morning. So far, we've been able to handle the rain, even down into our south where they've had some of the heavier totals. (There have been) No widespread flooding reported as of yet. So, we've been fortunate in the fact that we've been able to handle this rain so far so we'll see how that continues tonight."
Friendswood - Sally Mamdooh
What's happening: Residents were concerned because the area is prone to flooding and is in the flood plain.
Number to know: The city has seven creeks.
Channelview - Taisha Walker
What's happening: Steady rain is falling as of 5 p.m. Tuesday. Harris County Precinct 4 deputy constables have a fleet of high water vehicles ready to go, should flooding occur.
Quote of note: Constable Sherman Eagleton: "When the weather advisory tells you to stay in, please stay in. Let's pay attention and not drive through it."
SE Houston - Rose-Ann Aragon
What's happening: Along I-45, slick roads were reported around 3 p.m. Traffic was moving slowly. Some vehicles were stopped on the freeway due to the conditions.
Pasadena - Phil Archer
What's happening: Steady rain fell in Pasadena on Tuesday. On Wednesday morning, Pasadena ISD will decide whether it will cancel the day's classes. The Pasadena Rodeo is still on for this weekend, but trailers have been requested to be moved off the soft ground. Minor street flooding is expected as Tropical Storm Imelda moves through.
Quote of note: Pasadena's emergency management coordinator Frank Bengochea: "In the southeast part of Harris County, it has been raining since midnight and it's received about 3 inches of rain, so any rain you get on top of that, the bayous are already flooded and there's a great potential for additional flooding, so we got to be prepared."
Alvin - Syan Rhodes
What's happening: City officials said they're considering Imelda as a heavy rain event and are staging barricades around low-lying areas in case of street flooding. Officials said earlier forecasts for the area predicted 12 inches of rain over three days, but they're not sure they will end up with that amount.
Quote of note: Dixie Roberts, the spokesperson for the city of Alvin: "We're not anticipating any flooding in homes. We just want people to be careful when they're out and about in the city, don't go through standing water, turn around, don't drown that's the most important thing."
Galveston Fire Station No 1 - Bill Barajas
What's happening: Texas Task Force One was deployed to Galveston on Tuesday in case of flooding. Fire departments from Longview and Fort Worth made the trip. They also brought along several high-water vehicles and boats. The task force will remain in Galveston until it's no longer needed and is standing by in case of an emergency.
What is Texas Task Force One? It's a statewide search and rescue group.
Pearland - Brittany Jeffers
What's happening: The coordinator for Emergency Management with the city of Pearland said that they don't anticipate Imelda to be a severe flooding event, but crews will monitor the area for localized street flooding and keep an eye on the surrounding creeks.
Quote of note: Peter Martin, the emergency management coordinator for the city of Pearland: "We do have a number of high-water response vehicles, and we have teams composed of firefighters and public works (employees) and we can activate them at a moment's notice and get them in the streets, but we don't believe that will be necessary."
Space Center Houston
What's happening: A massive tree toppled onto NASA Parkway during the storm, blocking a couple of lanes. Police directed traffic around the tree while public works and Nassau Bay Firefighters chopped it up.
Public Works called the Nassau Bay Fire Department. Firefighters with chainsaws will take care or that tree in no time. This is on NASA Parkway across from Space Center Houston. Two lanes blocked.

Posted by KPRC2 Jacob Rascon on Tuesday, September 17, 2019
Copyright 2019 by KPRC Click2Houston - All rights reserved.
---
How to Prevent a Mold Outbreak After Your Home Floods - ConsumerReports.org
Posted: 17 Sep 2018 12:00 AM PDT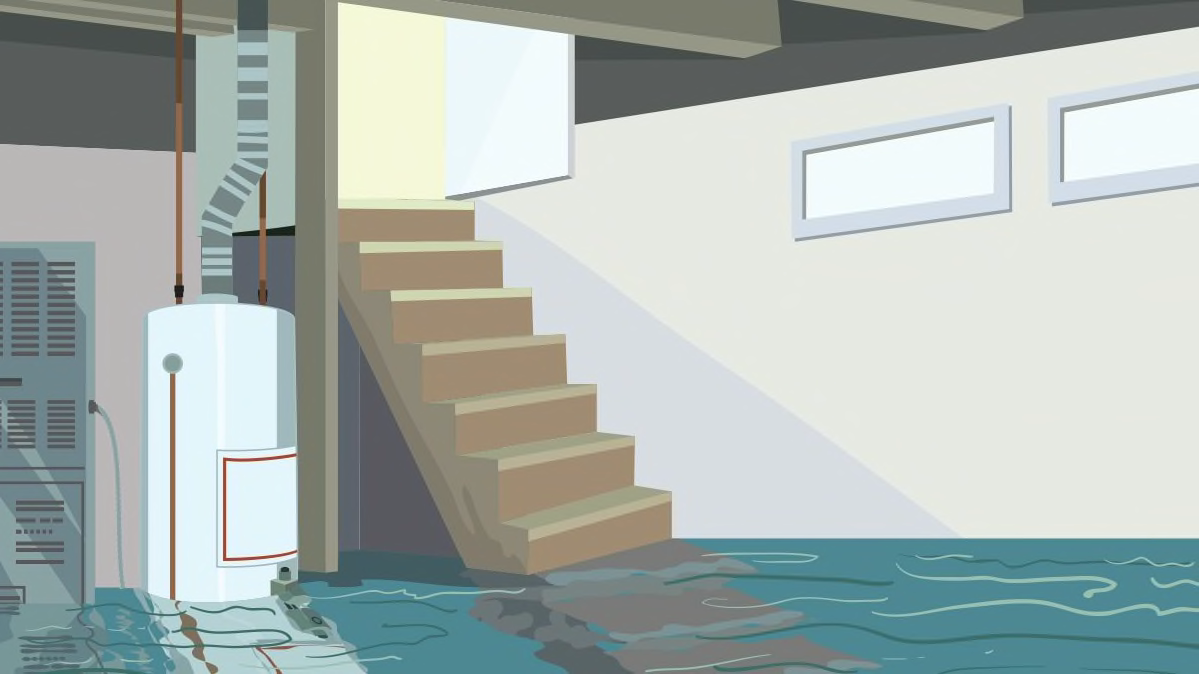 If you are attempting your own cleanup, the EPA recommends that you wear the right gear. While you don't have to wear a complete hazmat suit, you should cover your eyes, nose, and hands when attempting mold remediation. You should also wear a long-sleeved shirt and long pants, and work shoes. Here's how to limit your exposure to mold and mold spores.
Wear a respirator. A dust mask or handkerchief will not protect you because mold can pass through it. Instead, use an N-95 respirator, available at many hardware stores and online. (They cost about $12 to $25.) Some N-95 respirators resemble a paper dust mask with a nozzle on the front; others are made primarily of plastic or rubber and have removable cartridges that prevent mold spores from entering. To be effective, the respirator or mask must fit properly, so carefully follow the instructions that come with it.
Wear goggles. To avoid getting mold or mold spores in your eyes, wear goggles that do not have ventilation holes.
Wear gloves. Avoid touching mold or moldy items with your bare hands. Long gloves that extend to the middle of the forearm are recommended. When working with water and a mild detergent, you can use ordinary household rubber gloves. If you are using a disinfectant, a biocide such as chlorine bleach, or a strong cleaning solution, you should select gloves made from natural rubber, neoprene, nitrile, polyurethane, or PVC.
When you're done, there should be no visible mold and no moldy odors, although there may be some collateral staining and cosmetic damage. Once the area is clean and dry, you can paint over that.