"Land And Water - Capital Public Radio News" plus 4 more
---
Land And Water - Capital Public Radio News
Posted: 18 Sep 2019 12:00 AM PDT
Land and water in California, Nevada and across the country generate politics, money, controversy and forward-thinking. This hour is focused on land, water and related issues.
First, our conversation from 2018 with the interim chief of the U.S. Forest Service, who later became the chief.  She talked about the management of land and the history of harassment cases. Then on to two experts from University of the Pacific, Professor Stephen McCaffrey and Mary Kay Camarillo to talk about water laws and geopolitical issues. Later, the lake that attracts about 29 million people every year and is a critical barometer for the impact of climate change. It's Lake Tahoe and the focus of a new original CapRadio podcast, Tahoeland.
The U.S. Forest Service's Vicki Christiansen On Combating Harassment
Like many non-profit organizations, governments, companies and agencies, the U.S. Forest Service has had to address harassment and retaliation against female employees. In 2018, Vicki Christiansen was interim chief of the Forest Service. At that time, a class-action lawsuit that had been filed against the agency in California.
There were also National Park Service lawsuits. Christiansen is now the chief of the U.S. Forest Service, leading a workforce of more than 25,000 permanent employees who steward 193 million acres of national forests and grasslands; support the world's largest forestry research organization; and work with states, tribes and others. She has served in forest management related fields for over three decades in California, Arizona and Washington.
Water Law And Engineering Experts
Water is a big topic in California, as it is around the world. We invited two experts into the Insight studio in January 2019. Professor Stephen McCaffrey, the Carol Olson Endowed Professor of International Law at McGeorge School of Law, joined us. He's also the 2018 Distinguished Elisabeth Haub Award Environmental Law and Diplomacy Laureate, and 2017 Stockholm Water Prize Laureate. Also joining us was Mary Kay Camarillo, Associate Professor of Civil Engineering at University of the Pacific. They talked about California water projects as well as water projects around the world.
Tahoeland, Episode 1: That Blue Hue
Lake Tahoe is perhaps the most popular lake in the West. It sits at around 7,000 feet and attracts some 29 million visitors a year — more than three times Yosemite and Yellowstone national parks combined. More people visit Lake Tahoe every year than Disneyland.
What people don't know is the lake's blue hue is also a barometer of how climate change is impacting our world. In Episode 1 of the podcast series Tahoeland, CapRadio's Environment Reporter Ezra David Romero takes us inside this "petri dish" for scientific research to see how Tahoe is helping us confront the global climate crisis. Episode 1 is called That Blue Hue.
World Gone Wrong: an Environmental Diary of 2019 - CounterPunch
Posted: 03 Jan 2020 12:00 AM PST
January, 2019
+ Ryan Zinke, under investigation for trying to enrich himself in office, refused to step down from his post at the Interior Department until he could have a Christmas party with lobbyists and take pictures in front of a stuffed polar bear…
+ Zinke's greed was largely personal. His likely replacement David Bernahrdt, a former lobbyist for the fossil fuel industry, will dutifully feed the greed of the shareholders of big oil and coal.
+ The Clinton, Bush, Obama and Trump administrations all did a lot to advance the interests of Big Coal and almost nothing to fight black lung disease.
+ There are fewer North Atlantic Right Whales left in the world than sitting members of Congress. They may well go extinct in our lifetimes.
+ According to a new study by Columbia University's Lamont-Doherty Earth Observatory, climate change has made the Western megadrought (the worst in at least 500 years) 38 percent more severe, leading to record low flows in Colorado River and dwindling reservoirs behind Glen Canyon and Hoover Dams. Is this what they mean when they say "it's a dry heat?"
+ Clichés we may have to rewrite: "You can lead a horse to water, but you can't make him drink…" "You can lead a horse to water, but he'll be dead before you find any…"
+ The Arctic is now warming so quickly that 14,000 tons of melted iceis gushing into the oceans every second.
+ The Alaska statewide running temperate for the last year is the highest in the last 100 years (ie., since records have been kept.)
+ "He's a vampire, babe, sucking blood from the Earth, sell you twenty barrels worth…."
+ Since this new study on climatcide denialism was undertaken by students from Brown, perhaps they could release a music video version as well? It would get a lot of airplay on FoxNews…
+ Blood on the Tracks: Last week a female wolf, weighing only 70 pounds, was shot by a "hunter" on the plains of northeastern Montana (nearly 300 miles from the Rocky Mountains), where wolves haven't been seen in many years.
+ After three years of decline, carbon emissions in the US rose by 3.4 percent in 2018.
+ After two weeks of mayhem, with off-roaders chopping down rare Joshua Trees, palms and yuccas, the Park Service finally closed Joshua Tree National Park to public entry. They should close them all. And use the government shutdown to Rest the West by ending logging on the National Forests and getting the damn cows and oil derricks off of BLM lands.
+ Rest easy, this threat from south of the border is NOT a National Emergency…."Antarctic Sea Ice is Astonishingly Low This Melt Season."
+ Meet the Owl Man of Umatilla, who is reclaiming a chemical weapons depot one burrow at a time…
+ Trump says he'd make a great general. It's hard to disagree. He continues to win the "War on Coal"–down 38% in the last decade.
+ The government isn't the only thing shutting down. So is the planet…Ecologist Scott Lister has found that over the last 35 years 98% of ground insect species in Puerto Rico have been extirpated.
+ LA photographer Peter Bennett, who manages the Los Angeles River blog, took a series of photos comparing the Los Angeles River before and after it's channel was paved. Bennett writes:
The idea was to get as close to the original spot the older photos were taken, and try to match up the lens and framing with the original… There was a sense of time travel as I viewed the landscape as it is today and… as it was back in the '30s. The visual contrast was quite striking, and the changes apparent in the 75 years or so since the photos were taken was at times quite dramatic.
"Forget it, Jake. It's Chinatown."
+ On the climate front, Trump is doing his part to reduce Nancy Pelosi's carbon footprint by canceling her "fact-finding" trip to Brussels, Egypt and Afghanistan…
+ The Rio Grande is shriveling. It's not a drought. It's the future…
+ A new report from Harvard's Center for Climate, Health and the Global Environment argues that Trump's replacement for Obama's climate is "worse than doing nothing." Of course, "doing nothing" was the Obama Climate Plan.
+ Top 5 warmest annual global temperatures since at least 1891, according to the Japan Meteorological Agency:
1. 2016
2. 2015
3. 2017
4. 2018
5. 2014
+ What will they call "permafrost" when it's no longer permanent?
+ Calculate the carbon footprint of your diet, assuming you're on a diet.
+ How do you define sextupled?
Antarctic ice loss in 1979: 40 billion tons per year.
Antarctic ice loss in 2017: 252 billion tons per year.
+ Current body count in the War on Coal: More coal plants have closed in Trump's first two years than in Obama's entire first term.
+ The state of Idaho just put out a $200,000 bounty on the state's wolves. It's time to put the wolf killers on permanent furlough.
+ Barbara Ehrenreich: "If I had a gun and knew how to use it, my first target would be the fiends who've been destroying Joshua Trees in the eponymous park. The rest of you bastards can wait."
+ Australia is sweltering under some of its hottest days ever recorded. The death count is rising, especially among bats. During a November blast of heat, flying fox bats started falling from the trees. In just two days, more than a third of the nation's flying fox bat population perished. Mass die offs can happen fast.
January 25, 2019
+ Climate of No Return?
+ When Seattle closed down the Alaska Way Viaduct (Highway 99), many predicted the city would be paralyzed by traffic. Instead, 99,000 car trips a day simply vanished. Rip up the highways and people will find softer ways to travel or just stay home…
+ A new study from ecologists at the University of Wisconsin predicts that Yellowstone's forests may be replaced almost entirely by grasslands within the next 30 years. Among other dire consequences for the ecosystem, this climate-driven transition will mean the extinction of the Yellowstone grizzly, which depends on white bark pine seeds as an essential source of protein.
+ A record number of private jets landed in Davos this week to attend the Climate Summit. Why? Because their carbon don't stink…
+ If Trump succeeds in shutting down airports coast-to-coast, even for only a few days, he'll have done more to combat Catastrophic Climate Change than all other presidents combined.
+ The Himalayan glaciers are in rapid retreat. They are the principle water source for more than a billion people and three nations armed with nuclear weapons.
+ Lake Foul became a "dead pool" the moment they closed the floodgates at Glen Canyon Dam…
February 2019
+ A new study in Nature assess the impact of major federal and state subsidies on US crude oil producers. The study find that, at recent oil prices of $50 per barrel, tax preferences and other subsidies push nearly half of new, yet-to-be-developed oil investments into profitability, potentially increasing US oil production by 17 billion barrels over the next few decades. This oil is the equivalent  6 billion tons of CO2 and could make up as much as 20% of US oil production through 2050.
+ MSDNC commentator Hugh Hewitt on AOC and the Green New Deal…
"It is despotic. That's it. It is not socialism, it is communism, it is fascism, it is despotism. It drains all freedom out of America and if we had a media class that understood a lick about history, they would know this…Those who are immodest about their ability to shape humans end up murdering millions of them."
+ The BLM announced that it will begin auctioning oil leases on the outskirts of the Sistine Chapel of the American Southwest, Chaco Canyon. Let me repeat: the BLM wants to drill for oil adjacent to CHACO CANYON.
+ The initial reports of damage done to Joshua Tree National Park during the government shutdown suggest that it may take 200 or more years for the ecosystem to recover. They should build a wall around Joshua Tree and lock the gates for the next 50 years.
+ Set aside that Zen koan you've been fixating on and meditate on the metaphysical meaning of Rep. Louis Gohmert's remarks during the House Natural Resources Committee on Wednesday: "If the climate change and the Green New Deal comes into law, it's saying, we're giving up our freedom and putting all of our faith in the faith in the government that caused the civil rights violations to begin with."
+ Not a single word about climate change (except gloating over the US's status–thanks to Obama–as the world's No. 1 oil & gas producer) or Puerto Rico in Trump's "unity" speech, which is, of course, one way to unify the opposition.
+ This year sea ice in Antarctica has shrunk to record lows, at the same time that giant cavities are opening in the Antarctic Ice Sheet, a resulting of accelerated melting from climate change…
+ It's the middle of February and most of Oregon remains ensnarled in a condition of extreme drought.
+ Temps on the North Slope of Alaska were 30-50 degrees above "normal" last week…
+ Hot off the Doomed Planet News Wire: Oil production in Texas has shattered records set in the 1970s…
+ At least 305 wolves were killed in Montana in 2017-18, nearly 36% of the entire population. Now a pair of bills offering bounties to encourage people to kill even more wolves.
+ A trail camera in southern Arizona captured a photo of "Lil Jefe," a rare ocelot, which will be seriously endangered by Trump's planned border wall. Roam safely, Little Man…
+ Predatory capitalism has been supplanted by sadistic capitalism.
+ The Westminster Dog Show, where Nazi science is still celebrated…
+ The sheep rancher who killed this coyote and displayed her corpse on a post, shouted profanities at me while shaking a rather sharp-looking pitchfork in his hand, while I was taking this photo last Sunday afternoon near his barn outside Scott Mills, Oregon.
March 2019
+ Sen. Dianne Feinstein's (D-CA) net worth:
2004: $61,768,616
2014: $94,202,571
Increase in 10 years: $32,433,955 (+52.58%)
No wonder she doesn't want to leave office…
+ DiFi in action, versus 5th graders…
+ Those second-graders who confronted DiFi over climate change are lucky they didn't ask
Kamala Harris
a tough question: "To date, I have prosecuted 20 parents of young children for truancy. The penalty for truancy charged as a misdemeanor is a fine of up to $2,500 or up to a year of jail. Our groundbreaking strategy has worked."
+ A new simulation finds that global warming could cause stratocumulus clouds to disappear in as little as a century, which would add 8°C (14°F) of extra warming. (But look on the bright side of this otherwise distressing news: In a world without clouds, it will be easier to track Bernie's private jet when it flies over your neighborhood…)
+ We are now witnessing the first Category 5 Typhoon ever to develop in February…
+ The waters of the Jordan River and the Sea of Galilee are draining away, largely as a result of climate change. Soon, we'll all be able to walk across the lakebed Jesus walked on…(as long as you're not a Palestinian, that is.)
+ Meet William Happer, the climate change denier Trump just picked to head his new panel on climate change. "The demonization of carbon dioxide is just like the demonization of the poor Jews under Hitler."
+ If temperatures increase by 2 degrees Celsius, climate change could cost U.S. infrastructure $500 billion by 2100. Don't worry, Mexico will pay for it…
+ Bering Sea ice remains critically low, only 53% of the average from 1983-2010…
+ Is this the hottest summer ever in Australia?
+ Kill an orphaned kitten while jogging get celebrated as a hero, save a bear cub get thrown in jail….
+ Killing wolves won't save caribou, according to a new report…but that's not why they really want to kill wolves.
+ This map depicts 20 years of migratory data from a single golden eagle tagged with a GPS device…
+ Greenwashing, it's for everyone, even dredge miners, who have taken to describing themselves as "aquatic health technicians" to secure money from the State of Oregon.
+ It's now open season for wolves on the Colville Rez, whose tribal council is dominated by anti-wildlife ranchers….
+ We lived adjacent to the Yellowwood Forest in southern Indiana for 8 years. Yellowwoods are a rare tree in Indiana, a relic of the glacial age. Most forest land in Indiana is private. There's no economic or social reason to log public forests. In Indiana, public forests, even the crown jewels like Yellowwood, are logged for political reasons, to stick it to environmentalists. We now know that the State of Indiana recently sold trees logged in Yellowwood for $68 per tree. Cost: mangled wildlife habitat, increased soil erosion, decreased biodiversity, appalled tourists…$68 PER TREE!
+ Snake River salmon runs before and after the completion of Lower Granite Dam…
+ Mining companies dump 50 million gallons of toxic wastewater into American streams every single day.
+ An Australian rodent called the Bramble Cay Melomys became the first mammal known to go extinct due to climate change. And we're just getting warmed up!
+ SNL cut the parody of DiFi responding to those kids last week. Luckily, we found it on the cutting room floor…
+ Trump's rollback of clean air regulations (Codename:  "The Affordable Clean Energy Rule") could cause 1,630 more premature deaths and 120,000 more asthma attacks by 2030, according to a new study by the State Energy and Environmental Impact Center.
+ Trump's EPA blocked NASA from doing cancer research in Texas after Hurricane Harvey unleashed a tide of toxic muck across the Gulf Coast…Why? It's better (for the chemical and oil companies) not to know.
+ Trump: "FEMA has been told directly by me to give the A Plus treatment to the Great State of Alabama and the wonderful people who have been so devastated by the Tornadoes." I hope someone files a FOIA request to reveal what grade of service  Trump told FEMA to give to Puerto Rico.
+ Not surprisingly, federal disaster relief has always favored the rich.
+ When oceans burn…
+ Sea ice extent in the Bering & Chukchi Seas has decreased by 360,000 km² since Jan 25th, meaning an area the size of Montana has gone from mostly ice to mostly all water in six weeks.
+ Greenland's ice sheet is melting, even in winter.
+ When Ketchikan, Alaska runs out of water, you know the planet is really screwed up…
+ Rising sea levels are ruining crops and poisoning farmland in coastal North Carolina. "It's all good, Honey Pie. If the crops die, we can always raise hogs. The ham will come pre-salted."
+ Under a new law, if you contribute money to anti-pipeline protests, South Dakota might try to arrest you…(So much for "money as speech."
+ Free-market, anti-government conservatives in Wyoming push forward a bill to mandate keeping aging coal plants running…
+ The Canadian uranium company that shrank the Bears Ears (with the help of Ryan Zinke)…
+ First ketchup was reclassified as a vegetable. Now it appears that lead has become an essential mineral in school lunch programs.
+ Nearly half of all insect species on the planet could be driven to extinction within the next several decades, largely poisoned to oblivion by pesticides.
+ As if the week hasn't seen enough bloodshed, Trump's Interior Department moved this week to lift all federal protections for wolvesin the US.
+ The US may not have any of the best cities to live in, but I know we have a few of the worst, starting with Page, Arizona…
+ An evocative study from the British Academy suggests that neolithic people (4,500 BCE) came from across Britain to Stonehenge-like sites in Devonshire and Wiltshire for ceremonial feasts. A similar region-wide gathering took place in the Pacific Northwest, where archaeological evidence indicates native people came all the way from Yellowstone and northern Arizona for salmon feasts at Celilo Falls in Oregon, a village that swelled to a seasonal population of 30,000 during the spring and fall runs.
+ In Alaska, indigenous people make up less than 20% of the population, but Alaskan Natives account for 60% of the kids in foster care.
+ Native Americans are already the most vulnerable population in the US to wildfires and the Trump administration's policies are putting their communities at even greater risk.
+ How Inuits teach their kids to control their anger.
+ Proof labor strikes work: Nicolas Petit, a favorite to win the Iditarod, dropped out of the race, less than 200 miles from the finish line, when his team of dogs refused to run after he yelled harshly at one of them.
+ By 12,000 BCE, dogs were being depicted on stone columns and buried in the arms of humans…
+ They're aerial gunning wolves again in Alaska, using the specious rationale of "boosting" moose populations…
+ Read Rick McIntyre's gripping account of the life and death of Yellowstone Wolf 926F and try not to cry (or resist the urge to blow something up). I saw her at least once, leading her pack, along Slough Creek. Her life story reads like Anna Karina.
+ Bulldozers are carving up forests in the name of fire prevention. They aren't preventing any fires, but they sure are destroying a lot forest.
+ A new report reveals that white people in the US generate much more pollution than blacks and Hispanics and yet suffer much less from the health consequences of such pollutants.
+ According to the European Heart Journal, air pollution prematurely kills 800,000 people a year, twice the previous estimates.
+ The pipes don't work cause the vandals turned the handles…
+ People complaint that I'm a pessimist. But it's hard to stay as pessimistic as the science: "Out of 5.2 million possible climate futures, carbon emissions must reach zero by 2030 in every country in the world if we are to stay at less than 2 degrees Celsius by 2100 of warming."
+ According to the latest UN Report, it's all over for the Arctic: Even if the Paris Agreement is met, global temperatures will rise 3-5C above preindustrial levels. Even if all carbon emissions stop, Arctic temperatures rise will 5C above 2005 levels.
+ Oklahoma is constantly rocking because of fracking and wastewater injection from oil drilling.. Antarctica is now rattling with earthquakes from climate change, driven by fracking and oil drilling…
+ In recent study published in Nature, researchers estimate that half of all coral in the Great Barrier Reef has died since 2016! "On average, across the Great Barrier Reef, one in three corals died in nine months," said Terry Hughes, an author of the paper and the director of the ARC Center of Excellence for Coral Reef Studies. "You could say the ecosystem has collapsed. You could say it has degraded. I wouldn't say that's wrong. A more neutral way of putting it is that it has transformed into a completely new system that looks differently, and behaves differently, and functions differently, than how it was three years ago."
+ Teenage climate change striker: "I don't really think it matters if I have a Roth IRA because of climate change."
+ The so-called Bomb Cyclone generated a barometric pressure reading of 970 millibars, the lowest ever recorded in Colorado.
+ There's $$$ in "adaptation" to the wreckage of climate change–not so much in reducing consumption of fossil fuels and products made by them…
+ Of course, Bill de Blasio's plan to confront climate change is to add more ground to Manhattan Island, in a last ditch move to stem rising sea levels. He'd probably have more success making sacrifices to Poseidon.
+ True to form, AFL-CIO's Energy Committee slams the Green New Deal, then leaks the letter to Wyoming's oil patch Sen. John Barrasso. This was enough to scare the bejeezus out of Utah Rep. Rob Bishop, who warned that such a plan would represent a Final Solution for "ethnics" (white Westerners) like him, a Green Genocide.
+ Will the Green Genocide lead to the extinction of the MAGAfauna?
+ How CNN describes Gov. John Frackenlooper: "worked with oil executives to fight climate change."
+ Yes, this is the same John Frackenlooper who threatened to sue any Colorado communities that voted to ban fracking.
+ Sen. Fossil (Manchin) and Sen. Fuel (Murkowski) admonished lawmakers to take "responsible action" on climate change, which is like Coors telling football fans to "drink responsibly" …
+ Lawmakers in Pennsylvania, the state that gave us Three Mile Island, are considering a bill that would inject $500 million into the region's failing nuclear reactors, which is throwing good public funds down a radioactive drain.
+ As Trump gears up to clearcut America's public forests at a pace not seen since the Reagan Administration, the rate of forest coverage in China has increased by nearly 10 percent in the past four decades, with the world's largest planted forests and an 80 percent expansion of forest areas across the country.
+ If we get really good photographs of all the world's butterflies, we can project life-life holograms of them when they're gone. But we'll have to charge you to see them. "Butterflies" won't be "free" anymore..
+ Emissions from air travel are going through the roof, while emissions from other forms of travel are gradually declining.
+ It was a gorgeous Sunday in the Oregon Coast Range and I descended a small river I'd long wanted to visit called Beaver Creek (one of dozens), which tumbles through a lovely sequence of waterfalls before emptying into the Columbia, near the old cannery town of Quincy. Just a few hundred yards downstream from the falls is one of the most savage clearcuts I've seen in decades. I couldn't get close enough to get good photographs (see below), but the logging went all the way down to the stream (coho, steelhead, cutthroat, chinook) on a very steep slope, already slumping and poised for a big slide that will bury the creek. There are three waterfalls in less than a mile on Beaver Creek, one of them 60 feet tall. In most states, this canyon would be protected as a state park. In Oregon, it's just another free-fire zone.
At the mouth of Beaver Creek is a huge fenced off industrial site, totally hidden from public view, unless you're on the river. It's PGE's big biomass plant, turning Oregon's forests into "green electricity."
+ The transoceanic migration of the Blackpoll Warbler, from Amazonia to the Boreal Forests, is a natural marvel (not to mention a shaming of Boeing) that is inexorably being extinguished from the face of the Earth.
+ Douglas-fir, the dominant tree species west of the Cascade Ranges  and Ponderosa pine, the dominant tree east of the Cascades, are both struggling to regrow after wildfires and clearcuts in the West, largely because of changing climate conditions.
+ It was 68 in Oregon City on Sunday. While up in northern Alaska, Fairbanks Airport 47F breaks previous record high temp for March 17 of 46F last set in 1981. Tanana 46F breaks the previous record of 39F set in 1998. Bettles 44F breaks the previous record of 38F set in 1998.
+ Fairbanks hit 51F at 3:30 pm on Thursday, the warmest temperature in the Alaskan city since October 24th. Normal high temp for March 21st is 28F.
+ Poseidon is pissed and rogue waves are getting more extreme and dangerous. This kind of "dynamic flooding" is largely a consequence of rising sea levels.
+ Climate change has now destroyed more US military equipmentthan was lost in any war since Vietnam.
+ A young Cuvier's Beaked Whale was spotted near a beach in the Philippines last week in terrible condition, weak and coughing blood. The whale soon died and a necropsy was performed on its body. The whale had staved to death, its stomach completely crammed with oceanic plastic debris. The whale had likely been suffering for months, if not a year. It's stomach was described as being "as hard as a baseball."
+ Steve King (Nazi – IA): "New Orleans' Hurricane Katrina victims only asked for help, Iowans take care of each other."
+ Eco-tourism was always one of the great oxymorons, right up there with clean coal, humanitarian intervention and sustainable development. Now one-percenters are carving carbon contrails into the sky as they fly to the remotest parts of the world on "last chance" tours…
+ Robert Macfarlane's word of the day: "orming" – wandering without intent, meandering, walking with pleasurable aimlessness (English regional, esp. Lincolnshire; supposedly derived from the Norse word for "worm").  See also "stravaiging" (Scots), "daundering", "pootling", etc…
+ The LCV, created with the best of intentions in 1970 by David Brower and Marion Edey, has turned into little more than a wholly-owned subsidiary of the most calcified elements in the DNC.
+ Trump is going to miss Mueller now that's he's gone. He needs a Hellhound on his trail for his show to work, even if the dog doesn't bite. Otherwise, the man is left to indulge his own worst instincts, like targeting disabled children and hurricane refugees.
+ If the Democrats had wanted to really nail Trump for collusion, they should have pursued his entanglements with the oil and coal industries and his failure to faithfully execute (and repeatedly subvert) the laws of the Republic on their behalf.
+ For example, over the course of the 35-day government shutdown, the Bureau of Land Management approved 267 onshore drilling permits and 16 leases applied for by oil and gas companies. Two of Acting Interior Secretary David Bernhardt's former clients were among the companies whose applications won approval from the BLM.
+ Bernhardt and his lobbying firm donated over $1 million to Senators, the same ones who are now set to approve his nomination as Interior Secretary. A million here, a million there. Next thing you know they're opening ANWR and the Oregon Coast to oil drilling.
+ Though at least there's one entity in the gallery who is keeping a close eye on Bernhardt.
+ The coral reefs off Lord Howe Island, the most southern reef in the world, are now experiencing bleaching from climate change, despite the cool waters of the Tasman Sea. This is about as bad as it gets. Until next week…
+ March 2019 was the 100th consecutive month with above normal temperatures in Svalbard, Norway. Since 1961, the rate of warming there has been about six times the global average.
+ To illustrate his attacks on the Green New Deal during debate over the show vote in the senate , Sen. Mike Lee used this photo of Reagan riding a dinosaur…What does it represent? A fossil on fossil fuels? (Beto will be appearing in a version of this painting on his next Vanity Fair cover.)
According to Lee, the solution to climate change is for people to have more babies.
+ Climate change, taking out one Air Force base after another… The Air Force says it "requires $1.2B in FY2019 & $3.7B in FY2020/FY2021 of supplemental funding to rebuild Tyndall AFB, and recover Offutt AFB." Without it, the Air Force claims service "must cut critical facility and readiness requirements"
+ One more thing to ad to the Endangered Species List: local environmental reporting.
+ The equivalent of 34 soccer fields of old-growth forest is clearcut on Vancouver Island every day.
+ This model of Alaska's melting permafrost should scare the bejesus out of anyone who cares about what happens beyond the next fiscal year…
+ Nick Estes: "The same week Trump recognizes the illegal Israeli annexation of the Golan Heights, he "re-permits" the illegal trespass of the KXL pipeline through Lakota territory. One colonial occupation is only possible because of another."
+ Murray Energy, which basically writes the rules on coal mining for Trump's Interior Department, mines 1/3 of the coal in West Virginia and 1/4 of the coal in Illinois…
+ 10 of the levees that failed during the flooding in the Middle West were never inspected by the federal government.
+ More than one million private water wells across the Midwest are at risk of contamination from livestock waste, oil and pesticides, as a result of the record floods. How do you like that Round-Up now?
+ There are only 42 mountain lions left in the Santa Ana and Santa Monica mountains of southern California. These populations have a high probability of going extinct within the next 50 years. Their only real hope a network of wildlife corridors to link islands of viable habitat amid the cancerous sprawl of the Los Angeles Basin.
+ It's been a brutal year for grizzlies in the Northern Rockies and Greater Yellowstone.  A total 42 grizzlies were killed by so-called "wildlife managers" last year, including 32 in Wyoming alone. That was a record number of "lethal removals" in the state, up 45 percent from the previous record of 22.
+ Number of jobs at the EPA Trump's budget would slash: 2,000.
+ I eagerly await the Million Wolves March on Washington…
+ The Shasta Pack in northern California has disappeared. Where they poisoned by ranchers?
+ More than 300 bison have been "removed" from Yellowstone National Park already this spring. In this context, "removed" means killed. And those 300 dead bison stripped from Yellowstone Park represent just the start of the killing program. They plan to kill 900, all to protect a few herds of cattle from a disease (brucellosis) that is more common and contagious from elk.
+ Radioactive contaminants from Fukushima are now being found as far north as the Bering Strait…
+ If there is a "shithole city" in the US, my vote would be Phoenix, where 10 percent of the land area is now consumed by parking lots.
+ What kind of sick thrill does some pervert with a gun get out of killing a sleeping lion?
+ Geography 101 with Trump: "I support the Great Lakes. Always have. They are beautiful. They are big. Very deep. Record deepness, right?"
April 2019
+ Wyoming's Powder River Basin (once the hunting grounds of the Oglala Sioux) is running out of coal faster than expected, but probably not fast enough to save either the river or the atmosphere.
+ Trump is taking another whack at "states' rights" by limiting their ability to permit and regulate natural gas and oil pipelines. Not a bleat from the Heritage Foundation about this assault on one of their old shibboleths.
+ The March 2019 average temperature in Kotzebue, Alaska was far warmer than any other March, with an average temperature of 23F. The 1981-2010 normal March temp is +1.1F, making last month 21.9F above normal.
+ The winter snowpack at Denali National Park Headquarters melted out March 31. This is, by two weeks, the earliest the winter snowpack has melted out. The previous earliest was April 14, 2003. The average snowpack meltout date is May 04.
+ Rep. Thomas Massie (Moron-KY) is empirical evidence of the consequences for the human brain from drinking water contaminated with coal waste for 20 years…
+ Trump said last week that Venezuela's electricity problems are bad because "they have a lot of electric cars." They don't. Gas is basically free there. Caracas analyst Dimitris Pantoulas: "I really doubt that you can find more than 10 electric cars in Venezuela."
+ Meanwhile, back on Pine Ridge: They've declared a civil emergency. Both interstates in South Dakota remain closed. +10,000 are without power. The blizzard warning continues into tomorrow. There's 50 mph wind gusts.
+ I wandered into a patch of old-growth forest near the south fork of Short Sands Creek in the Oregon Coast Range. There were 300 year old Sitka Spruce standing next to ancient Western Red Cedars. The forest floor was spongey and bursting with trillium, skunk cabbage, red huckleberries just in bloom. There were standing dead trees and nurse logs, crawling with millipede and salamanders. A couple hundred yards away, however, the scene was a blast-zone, activeclearcutting that spread from the crest of one mountain across the drainage, spawning habitat for coho, chinook and sea-run cutthroat, to the crest of another mountain. The difference in the dead trees was striking. In the clearcuts, the trees, many 6 to 8 feet in diameter, were desiccated, lifeless, bone-white. In the forest, the dead were decaying into soft browns, their crumbling trunks moist and filled with all kinds of plant, fungi and insect life. Two worlds. One living and organic, one dead and sterile.
These clearcuts brought to you by Weyerhaeuser, the tree-killing people.
+ A new study reports that spending 20 minutes in nature can reduce your "stress hormones." But good luck finding any near you…
+ Hey kids, for a mere $75 (if you want to walk) and $250 (if you want to ride something and really tear shit up) you can recreate in one of Weyerhaeuser's Denuded Landscapes. They'll provide the roads, the trails (skid) and the firewood. But don't forget to Bring Your Own Trees!
+ Opposable thumbs and the proper use of spell-check are what distinguish "humanity" from the rest of the animal kingdom.
+ I learned this useful bit information about the origins of the progressive state of Oregon this morning at the Museum of the Oregon Territory: The first Black Exclusion Law in Oregon, passed in 1844, called for any black person, free or slave, who entered the state to be publicly whipped every six months until they left (or died).
+ What if Rick Perry left the Energy Department and no one missed him or even realized he was gone?
+ Yellowstone is a big place, but nearly not big enough. It's an island, surrounded by hostile forces: timber companies, mining companies, oil companies, frackers, ranchers, ski developments, and jerks with guns eager to kill anything that moves indifferent to any collateral damage.
+ The last time carbon dioxide levels were this high, Greenland was mostly green, sea levels were 20 meters higher and trees grew on Antarctica. That was 5.3 million years ago. But, by all means, let's see every last page of the unreacted Mueller Report…
+ Dave Willard, a researcher at Chicago's Field Museum of Natural History,  measured the morphology of more 70,000 birds over 40 years. The analysis of this rich trove of data reveals that migratory birds are shrinking due to warming temps, but their wings are lengthening.
+ An extreme event like Hurricane Maria was 4.85 times more likely to happen in the climate of 2017 than in 1956, according to a new report in the journal of Geophysical Research Letters, and that change in probability can't be explained by natural climate cycles.
+ Humans won't like what the zombie pigs were thinking the moment they were slaughtered…
+ A new study finds that the diet of urban coyotes consists largely of "pets," 20 percent coming from cats alone. Yet cats that are allowed outside shouldn't be considered "pets" but "pests" that kill BILLIONS of birds a year and thus fair game for canis latrans…
+ If you want a litmus test for the moral character of a person, just observe how they behave in the presence of wolves, a foolproof way of revealing the sadist within…
+ The Forest Service is waging chemical warfare in our national forests in a toxic campaign against what it considers "noxious weeds." In Idaho's Sawtooth National Forest alone, the Forest Service is planning on drenching as much as 40,000 acres of public land with highly poisonous Round-Up, Sulfometuron methyl and Dicamba.
+ So I got an email accusing me of being "against everything, but what are you for?" My answer: I'm for grizzlies and wolf packs, I'm for tearing down dams & letting the salmon run, I'm for sea ice in the Arctic and water in the Colorado River when it hits the Sea of Cortez, I'm for black holes and northern lights, spotted owls and marbled murrelets, cerulean warblers & gyrfalcons & everything they need to thrive.
This answer yielded the predictable response that I was a misanthrope. I plead guilty to having read an enjoyed Molière, but the charge isn't true. How could it be for a new grandfather? Still what the hell do the homo-centrists have against gyrfalcons?
May 2019
+ The Oglala Sioux Tribal Council voted unanimously this week to ban South Dakota Gov. Kristi Noem from the Pine Ridge Reservation after she backed new "riot boosting" laws that target tribes and their allies who oppose new oil infrastructure on treaty lands.
+ Decline in global populations over the past decade, according to Biological Conservation:
Butterflies: 53%
Beetles: 49%
Bees: 46%
Dragonflies: 37%
Flies: 25%
+ The damage from the Bomb Cyclone that detonated on the Great Plains may exceed $3 BILLION…
+ This loss comes on top of one of the worst quarters in decades for American farmers, collapses by $11.8 billion in the first three months of 2019.
+ The lifespan of a "biodegradable" plastic bag is three years and counting…
+ Trump's BLM just quietly opened the door to fracking on 1.1 million acres of federal land in California…
+ 91 percent of U.S. coal-fired power plants with monitoring data are contaminating groundwater with unsafe levels of toxic pollutants.
+ The accelerating loss of forest cover (30 million acres last year in the tropics alone, the fourth highest loss in 20 years) is yet another little noticed factor driving the climate catastrophe. 92 in the Shade, 108 in the Stumps…
+ The countries with the largest cumulative CO2 emissions since 1750…
1) US – 397Gt CO2
2) CHINA – 214
3) Russia / fmr USSR – 180
4) Germany – 90
5) United Kingdom – 77
6) Japan – 58
7) India – 51
8) France – 37
9) Canada – 32
10) Poland – 27
+ The melting permafrost in the Arctic is expected to inflict more than $7 trillion (that's TRILLION) of economic damage. The ecological damage is inestimable.
+ Greenland, which on any rational planet would be considered a continent, is falling apart, as its massive ice sheet is rapidly melting, having lost 4,976 GIGATONS  of water since 1972…and half of that loss has happened in the last 8 years. More ominously, the bottom of the Greenland ice sheet is now melting faster than the top, making the whole thing unstable and vulnerable to a catastrophic collapse.
+ The Paris Accords, which Democrats are launching a futile, last minute effort to salvage, were a giant placebo for the gullible and the grant-dependent.
+ The Mississippi River at Rock Island in the Quad Cities of Iowa hit a new all time record flood crest of 22.64′ at 11:50 AM on May 2nd.  This breaks the 1993 Great Flood record of 22.63′. The river continues to rise.
+ Here's a link to that American Lung Association report on air quality in American cities. I was surprised that San Diego, a city I always thought of bright, clean and breezy, has the 6th worst ozone levels in the country–ozone is invisible.
+ A society that can't even protect its drinking water is a failed state by any definition that really matters. The EPA's response to this growing crisis (and, no, Flint still doesn't have clean drinking water) is to slash its core Safe Drinking Water programs by 8 percent and cut its aid to state clean drinking water programs by 33 percent.
+ After the northern California town of Paradise was destroyed by one of the largest wildfires in history, the city discovered that much of its water had been contaminated by a "toxic cocktail" of gases released by the fire.  Most troubling is the presence of Benzene—a compound linked to anemia, vomiting, and leukemia—found in 30 percent of water samples taken in the town. "It is jaw dropping," said Dan Newton of California's Water Resources Control Board. "This is such a huge scale. None of us were prepared for this." It will take at least  two years and more than $300 million clean and repair the cities water pipes. Meanwhile, the estimated 1,500 residents who moved back have been warned not to drink, cook, or bathe in the water.
+ We've lost another mountain lion in Southern California, this one killed with rat poison. And it's not just mountain lions that are dying, though we can't afford to lose any more of them in the Santa Monica Mountains, but bobcats, hawks and owls, as well. What was the source the rat poison? Unclear, but it's often used at illicit grow operations…
+ The EPA is slashing funding for studies of children's health. Why? Because the kids only matter while in the womb…
+ Interior Secretary David Bernhardt: "I haven't lost sleep over record CO2 levels."
+ The temperature hit 29 celsius (85 F) on the coast of Arctic ocean at Arkhangelsk, Russia on Monday.
+ CO2 levels have risen 50 ppm since the hockey stick curve showing the rapid warming of the planet in the 20th century was published in 1998.
+ Our rulers are insane. Exhibit 1(a): Secretary of State Pompeo Maximus: "Steady reductions in sea ice are opening new passageways and new opportunities for trade, that can potentially slashing the time it takes for ships to travel between Asia and the West by as much as 20 days."
+ The problem isn't the people (largely Americans) who don't "believe" in climate change. The problem resides with those who know what's going on and do nothing about it and/or exploit it for profit.
+ Subsidies to the US fossil fuel industry now exceed the Pentagon's budget.
+ A quarter of Antarctica's ice is now deemed "unstable," though likely not as unstable as our politicians.
+ Biden's top climate advisor, Heather Zichal, left her White House job in 2013. A year later, she landed on the board of Cheniere Energy, a leading exporter of fracked gas, where she pocketed over a million dollars. in 2018 became the Nature Conservancy's Vice President for "corporate engagement."
+ Here's Trump spraying some primo bullshit about Puerto Rico:
"Puerto Rico — just so you understand, we gave Puerto Rico $91 billion for the hurricane. That's the largest amount of money ever given to any state — talking about states and Puerto Rico, a little different — $91 billion. Texas got $30. Florida got $12. Puerto Rico got $91 billion. So I think the people of Puerto Rico should really like President Trump. Now that money was given by Congress, but they got $91 billion. Now you remember how big the hurricane was in Texas, the largest water dump in the history of our country, they say. Three times it went in, went out, went in. Texas got $30 billion. Florida got actually anywhere between $9 and $12. Puerto Rico got $91 billion, and now the Democrats are trying to hold up the money from Georgia, from South Carolina, from Alabama, to Florida. They're trying to hold it up. They're hurting Florida. They're holding — I mean, what they're doing to North Carolina, to Louisiana, they're trying to hold relief aid because Puerto Rico, which got $91 billion, have to love their president, they want to get Puerto Rico more money. So they're willing to sacrifice Georgia, Alabama, South Carolina, North Carolina, Florida, Louisiana and other states. The Democrats are doing that. They are very divisive people."
+ A new study in Nature finds that "free-ranging cats cause substantially greater wildlife mortality than previously thought and are likely the single greatest source of anthropogenic mortality for US birds and mammals."
+ It's looking more and more likely that Bengal tigers will be driven to extinction by climate change…
Tiger, tiger burning out
in a blaze of climate doubt
what hateful scam or lie
could snuff your stunning symmetry?
+ As I predicted, the "royal" baby and the Starbucks cup on GoT would eclipse the dire UN report on extinction on cable news. Now we know: "ABC, NBC, and MSNBC did not air a single prime-time mention of the major new U.N. biodiversity report warning of ecosystem collapse."
+ Biden nearly flunked Greenpeace's Climate Change quiz. Luckily, for the former Veep, the environmental group grades on a soft curve.
+ What do you have to do to fail the test, eat coal and fart freedom gas…?
+ Giant clams near the Marshall Islands are showing extremely high levels of radiation, the latest evidence that the radioactive waste pit from US nuclear testing is leaking into the Pacific. I'd avoid the Clam Monbiot at Nobu's for the next thousand years….
+ The action on the Weather Channel this week was far more thrilling than any episode of Game of Thrones.
+ Toto, we're not in the Holocene anymore…
+ Histrionic sheep ranchers on the Oregon Coast are blaming bald eagles for killing their livestock. This is typical rancher histrionics. Bald eagles eat dead sheep, usually lambs that die soon after birth. They don't kill them…They usually don't even kill fish, preferring to steal them from osprey. (Golden eagles are a different story, but they are rarely seen west of the Cascades.)
I've been doing winter raptor surveys in the lower Columbia for the past 10 years and have never sign any signs of bald eagles killing lambs. I know this area and these two sheep ranches there very well. The concentration of eagles there is not very high, compared to some nearby habitat. The most I've ever seen in either pasture is two at a time. A few miles down the river, on Svensen Island, there are often 9 eagles in one tree with no sheep in sight, live or dead.
+ Coming to America's largest temperate rainforest, the Tongass in southeast Alaska, thousands of miles of roads to ruin…
+ Gray whales are starving to death off the Pacific Coast…
+ Over the last two decades, more than half of Mexican wolf deaths, and about one in four red wolf deaths, resulted from gunshots or other illegal acts.
+ It appears like more and more men are shooting plastic bullets…
+ The climate costs of plastics…
+ When Yosemite and Joshua Tree come with a "Hazardous to Your Health" travel advisory, you know the country has completely gone to shit…
+ In Illinois, as in several other states, cars and trucks now outproduce coal when it comes to CO2 emissions…
+ Trump on California Gov. Gavin Newsome: "Clean up your forests. You won't have forest fires. He blames them on global warming. I said, 'No, try cleaning the floor of the forest a little bit.'"
+ If you're intent on dying at 8,000 meters, why not do it with dignity on K2 or Annapurna?
June 2019
+ This seems like a big deal to me, but then I don't get out much: The world's seed-bearing plants have been disappearing at a rate of nearly three species a year since 1900.
+ From 2001 to 2017, the Pentagon's emissions totaled 766 million metric tons, according to a new Brown University report. That makes the U.S. military by far the world's largest single source of CO2 emissions.
+ The planet's carbon concentration jumped 3.5 parts per million last year—more than twice as fast as it grew as recently as the 1980s and 50% faster than the average this decade.
+ The Greenland ice sheet is experiencing an unprecedented spasm of melting this week, losing half of its surface cover (more than 2 billion tons) in a matter of days…It hasn't happened before. But almost certainly will again.
+ What happens in the Arctic doesn't stay in the Arctic…
+ 14 of the 15 cities with the worst air pollution in the world are in India, where simply breathing is like smoking a 1/2 pack of cigarettes per day. The toxic particles in India's air ultimately end up in the country's lakes and rivers, — 70% of which are dangerously contaminated. All of this is wrecking havoc on the health of India's human population, where the dirty air is reducing life expectancy by at least 2.6 years.  Air pollution is now the third leading cause of death.
+ Climate change is fast-forwarding the development patterns of sockeye salmon…
+ CO2 emissions from international flights leaving from California have increased by 40% in the last five years. (Don't worry the airlines are compensating by investing in palm oil biomass plants as "carbon neutral" offsets!)
+ To date, 195 countries have signed the Paris climate agreement, and 183 have submitted their own decarbonization targets. Even if all these countries were to meet their goals, global CO2 emissions would stay about the same or even increase slightly until at least 2030.
+ Destined for Bartlett's Book of Quotations. Trump: "China, India, Russia, many other nations, they have not very good air, not very good water, and the sense of pollution. If you go to certain cities, you can't even breathe, and now that air is going up. They don't do the responsibility."
+ Joe Biden, who once plagiarized from Neil Kinnock and Martin Luther King Jr, is now reduced to lifting innocuous passages on climate change from Beto O'Rouke, who was one of the leading recipients of oil & gas largesse in Congress…
+ More journalists have lost their jobs in the last 15 years than coal miners….
+ A lot of people in Flint won't get no justice tonight…
+ Flint ain't got safe water and Whitey goin' to Mars (of which the Moon is a part)
I'm floating in a most peculiar way
And Mars looks very different today
For here
Am I sitting in a tin can
Far above the world
Mars has stolen the Moon
And there's nothing I can do…
+ The cost of cleaning up Alberta's tar sands zone: $260 billion.
Number of years it could take for the tar sands zone to be cleaned up: 2,800.
+ In 2002, Ireland became the first nation to regulate the distribution of plastic bags…
1999: 328 bags per capita
2002: Government regulations enacted
2016: 12 bags per capita
+ Bison evolved as migratory animals. Now they're slaughtered (by our govt.) for crossing imaginary boundaries in search of forage…
+ The Trump administration secretly reversed its own policy and is now permitting the body parts of slaughtered elephants to be imported into the United States. Do you think Don Jr. & Stephen Miller have brainstorming sessions over a tub of Chick-Fil-A and a case of Coors to come up with the most disgusting things imaginable the Trump administration could legalize? Or does it just come naturally to them?
+ The Trump administration is also moving to expand hunting inside National Wildlife Refuges. "Refuge" has always been a misnomer for what most of these places actually are, which is shooting galleries…
+ A distressing note about grizzlies from Louisa Willcox:
"An astonishing 11 grizzlies are dead this year in the Northern Continental Divide Ecosystem, one for killing "several" chickens. Despite the availability of nearly free electric fencing from at least 3 nonprofits, the handful of chickens were not protected by electric fence. And the involved subadult male appears not to have had a record of prior conflicts with humans.

"Back to the lander" chicken farmers are exploding in the remaining stronghold for the 900 grizzlies in the NCDE, that are part of the 2% remnant of the grizzlies that we once had. Former Fish and Wildlife Service Recovery Coordinator Chris Servheen has called chickens "the new garbage." About 410,000 chickens are raised in Montana, very few as a commercial venture.
Meanwhile 3 grizzlies have been killed in the Selkirks in north Idaho – a population of perhaps only 40 grizzlies – in retaliation for depredation on domestic sheep, another bear food that is notoriously incompatible with recovery of endangered grizzlies."
+ In 2018, USDA's Wildlife "Services," mercenaries for Big Ag, killed 22,000 beavers, 515,000 red-winged black birds, 19,000 mourning doves, 17,000 black tailed prairie dogs, 552 great blue herons, 357 wolves, scores of owls and much more.
+ According to the Living Planet Index, more than half of all living creatures have died out in the last 40 years.
+ Not content with harassing whales with sonar, explosions and ship strikes, the Navy now wants to invade one of the quietest places in the lower-48 with the screaming engines of its training flights: Olympic National Park.
+ Tables are turning: Cheyenne River Sioux tribal police stopped workers on the Keystone XL pipeline and transported them off the reservation…
+ Four of Alexander Cockburn's old pals arrested on Rainbow Ridgeblocking logging operations in critical salmon habitat by Humboldt Redwoods: David & Jane Simpson, Ellen Taylor and Michael Evenson…Respect!
+ Did any mad scientist ever brew up a more evil potion than Round-Up?
+ Richard Nixon: "The US Nixon must make reparations for the damage we have done to our air, to our land and to our water." Nixon was our greatest environmental president by a long shot, even if his environmentalism was largely motivated by a desire to split the anti-war movement.
+ The climate is now warmer than at any time in last 5,000 years and the Arctic permafrost is melting 70 years faster than any climate models predicted with "huge blocks of ice solid for thousands of years" suddenly destabilizing.
The time is gone, the song is over,
Thought I'd something more to say.
+ Himalayan glaciers have lost a foot-and-a-half of ice every year since 2000, about about eight billion tons of water a year.
+ It may cost as much as $400 billion to protect US coastal cities from rising sea levels over the next 20 years.
+ It's only the middle of June and the West is already burning…
+ When one of the largest wildfires ever seen in Siberia meets the "Mouth of Hell"…
+ Tucson, like many other cities in the West, is losing trees faster than it can replace them…
+ On a related note, the tree that inspired Dr. Seuss to write The Lorax just toppled in San Diego…
+ At least 500,000 Texans live in communities with contaminated ground water.
+ A new study by Pew predicts that the global population will stop growing by 2100 (if the planet survives that long). This may finally force the neo-Malthusians to confront capitalism as the driving force behind planetary annihilation…Nah.
+ The average resident of the United States consumes 40 times as much as the average resident of sub-Saharan Africa.
+ Chennai, India, a city of about 8.5 million, ran out of water this week.
+ 97% of the residents of Pine Ridge live below the poverty line. Many of them also found their homes and fields flooded for much of the spring. The reservation needs federal aid. Now.
+ 24 years from now, when Miami is underwater, will the Democrats return on pontoon boats for their first debate on climate change?
+ When asked whether he believed human-caused climate change, Secretary of Agriculture Sonny Perdue replied:
"You know, I think it's weather patterns, frankly. And you know, and they change, as I said. It rained yesterday, it's a nice pretty day today. So the climate does change in short increments and in long increments."
+ Perdue's paleolithic views are embraced by Anne Idsal, the new head of the EPA's air quality / climate office:
"Climate has been changing since the dawn of time, well before humans ever inhabited the Earth. I think it's possible that humans have some type of impact on climate change. I just don't know the extent of that."
+ Remind yourself every morning that these morons are running a country with 6,800 nuclear warheads and at night say thanks to Gaia that the planet somehow survived another day.
+ Laurie Garrett (author of the The Coming Plague): "When I warned that climate change is the greatest risk to human health in Beijing 10 years ago a top US govt health official scolded me backstage, 'How dare you!' the Obama official said. 'Don't try to bring your climate change fear-mongering on this public health stage!'"
+ The Hill reports that Biden is currently the top choice for "climate-minded" voters in 2020. Biden literally got a D- on a take-home climate test from Dem-friendly Greenpeace and plagiarized his online climate policy from Beto O'Rouke, who pocketed more oil & gas PAC money than any other Democrat…
+ The "free" market is wiping out Wyoming's coal industry, even though Obama's toothless Clean Coal Plan, which never kicked into gear, gets the blame.
+ Notes from the Weather Underground on this week's European "heat wave"…
* France may witness highest temperatures ever recorded, around 113 degrees
* Madrid may come close to hitting 105, its highest ever temp
* Intensity of the hot airmass smothering Europe is "totally unheard of for June"
+ This death's head map resembles one of those Cold War Era scare maps depicting Soviet designs on Western Europe…
+ On June 25th, 51 weather stations in Germany reported temperatures of 95F or higher. The average temp in Berlin on June 25 is 67F.
+ Michael Mann: "If we are to prevent burning through the carbon budget – the amount of carbon we can afford to burn and still keep below 1.5-2 degrees celsius – we have to lower our carbon emissions by 5% a year for the next 12 years and beyond."
+ A UN climate expert warned this week that we are entering a time of "climate apartheid," where human rights may no longer matter. When have "human rights" ever mattered, except as an excuse for the US to launch wars against oil rich regimes it doesn't like?
+ The Agriculture Department is now burying studies showing the risks of climate change to crop yields. Apparently, the Trump Administration watched Chernobyl and picked up a lot of new ideas on how to handle environmental catastrophes from the Soviet high command…
+ It's not yet July and Alaska is burning…
+ In the race toward planetary annihilation, one predator feeds the other…A report by the IMF reveals that annual fossil fuel subsidies now exceed Pentagon spending.
+ The US military generates more pollution than 140 countries.
+ Electric vehicles aren't the solution to the climate crisis. What's generating the "electricity" that powers them? In the Pacific Northwest, the cars are running on a cocktail of coal and dead salmon (from hydro-dams).
+ Mike Roselle: "During the depression, the Soviets were surprised to see Americans driving to the poor house in a Model T. Now we are driving into an incinerator in a Prius."
+ Monsanto doesn't brew Roundup out of thin air. The key ingredient in its toxic recipe is phosphate, mined from massive pits in Idaho…
+ Almost everything we think we know about pollution is dangerously wrong. In fact, the planet may be 100 times more toxicwe think.
July 2019
+ Here's an inconvenient truth to chew on over the Fourth of Me Holiday: If Al Gore Sr. had gotten his way, the DMZ rendezvous between Kim and Trump would likely never have taken place. As Alexander Cockburn and I reported in our biography of Al Gore, the old man wanted to saturate the DMZ with radioactive waste as a permanent deterrent to re-unification.
+ It turns out that the bottled water many of us are drinking may be just as toxic as the water coming out of Flint's poisonous pipes. A new report reveals high levels of arsenic in bottled water sold by Wal-Mart, Target and even Whole Paycheck.
+ I wrote many pieces back in the 90s and early 2000s on Minatom and the post-Soviet nuclear industry, which was, if possible, an even more harrowing enterprise than what's depicted in Chernobyl. What could possibly go wrong with Putin's insane venture to ship a nuclear reactor into the Arctic Ocean?
+ Is this the end of Frackenlooper?
+ Trump's ambassador to Kenya, Kyle McCarter, lashed out at the African nation after it announced plans to pull the plug on the country's first coal-fired power. Where's America's first Kenyan-born president when you need him?
+ More than 150 MILLION trees died in California's most recent drought. It's just the beginning…
+ June 2019 was the hottest month ever recorded on Earth. Just wait until August…
+ More importantly, June was also the hottest month at the airport in Anchorage…
+ More than 100 wildfires were burning in the Arctic Circle in June, releasing 50 megatons of CO2 into the atmosphere. They'll likely burn until the rains come in September…
+ The Opera Lady is singing the final aria…rising global C02 emissions make it unlikely the Paris targets can be met.
+ 45 million gallons: the amount of water Nestle takes each from the San Bernardino National Forest.
+ $0: the amount of money Nestle pays for taking 45 million gallons of water each year from the San Bernardino National Forest.
+ China doesn't want the US's trash anymore. Will Americans finally be forced to deal with their own garbage?
+ The smog in the LA basin is getting inexorably worse and may cost another $14 billion to mitigate, if it can be mitigated. This news prompted me to re-read Joan Didion's essay on Los Angeles real estate in the late 80s. Didion said two things in LA will always get worse: the air and the price of housing. She cited a poll where 60 percent of the residents of LA wanted to move somewhere else, like San Diego. But a Brentwood real estate agent warned, "They want to leave. But they can't afford to. They'd never be able to afford to buy their way back in."
+ Because of climate change, yellowjackets and wasps are living through the winter, making massive nests the size of Volkswagens…
+ Enter Sandman…Greenland's rapidly melting ice sheet is creating massive deltas of sand.
+ The Trump administration is planning to more than double the land available for coal leasing in Colorado. This isn't likely to save the coal industry, which is being flattened by a wave of bankruptcies, where the workers are taking the brunt of the pain and the executives hijacking the loot. Here's what happened when Westmoreland Coal Co. filed for bankruptcy: the miners had their health care coverage voided, while the company's top executives, the people who ran the company into he ground, took home more than $10 million in bonuses.
+ Chukchi Sea Ice lowest ever recorded in June…
+ Jimmy Carter is getting plaudits from Gang Green for turning a 10 acre field into a solar "farm." Sorry, Jimmy. Solar "farms" aren't the solution. Solar power should (and can easily) be democratized by putting panels on rooftops. No need to sacrifice fields, forests or deserts.
+ There was a 6.4 earthquake in southern California near Death Valley on Thursday morning, the largest SoCal quake in years. Because of funding cuts to USGS (don't want people checking out those fracking-quakes), the agency's website is snarled, so much of the early seismic information came coming from European websites. Meanwhile, Trump wants to privatize the National Weather Service (see Michael Lewis's book, The Fifth Risk)…
+ Watch the aftershocks of the SoCal quake live on a site run by the UC Berkeley Seismological Lab. Bound to be more exciting than Trump's Fourth of Me show…
+ The earthquake in So Cal kicked up dust from Vegas to Bakersfield, spreading widely the spores that cause valley fever. As usual, farmworkers will pay the heaviest price.
+ I had a very clear premonition of how I'm going to perish today. The dude in front of me in the big F-150 pickup, which he bought only to haul his American flag and never anything else, slams on his breaks to avoid flattening the guy on the lime green e-scooter, flag and pole dislodge, arc through the air in a lethal parabola, and pierce my windshield and skull. My cenotaph will read: "Murdered by patriotism."
+ Sockeye salmon are once again on the brink…
+ You mess with the planet and the planet messes with you…a large swath of India may soon become too hot for humans.
+ Chris Cline, the "King of Coal," is dead. Alexander Cockburn always said that people who have enough money to fly in helicopters should be smart enough not to…
+ In a sane world, the fact that honeybee colonies suffered their biggest losses on record this winter would figure prominently in our political debates.
+ On this planet, it's just too expensive for the Department of Agriculture to collect data on honeybee collapse…
+ Meanwhile, the EPA just approved the use of sulfoxaflor, a bee-killing pesticide, on 13.9 million acres of agricultural land.
+ Nearly 3,500 wolves have been killed for "trophy" hunting in Idaho, Montana, and Wyoming since 2011.
+ Other wolves are killed to appease ranchers…
+ July 4th was the hottest day ever in Anchorage, Alaska (90F).
+ Then the temperatures dropped a bit over the weekend as the skies filled with thick smoke from wildfires burning inside the Arctic Circle.
+ Trump could claim he reversed Global Warming and his flock would believe him. The problem is he'd first have to admit climate change existed, which might cause them to be momentarily perplexed.
+ The nuclear hucksters are at it again, promoting 4th Generation reactors as the safe, clean, and eternal energy source of the future. This has been the false promise of the nuclear cabal since Edward Teller proposed using H-bombs to excavate a harbor in Alaska and A-bombs to frack for oil and gas (Project Gasbuggy) on the high plains of Colorado as part of the "peaceful atom" program…
+ For much of the Obama administration and into Trumptime, the Department of Energy has been secretly hauling highly radioactive waste to Nevada.
+ Nuclear Power: the grift that keeps on taking…the shutdown of the Three Mile Island Nuclear Power Plants, some 40 years in the making, will cost at least $1.2 billion.
+ After having screened all six episodes of Chernobyl and found it benign, the members of Trump's Nuclear Regulatory Commission are considering a plan to reduce inspections at aging nuclear plants in the United States.
+ You have to give the Trumpers this much. They're not just willing to sacrifice honeybees to the chemical poison industry. They'll willing to expose human children to these carcinogens as well.
+ A new study from the University of Arkansas details how climate change has intensified the drought in regions of the US: "Higher temperatures brought about by climate change led to an increased 'coupling' of land and atmosphere, which further increased the severity of heatwaves." You'd think that word "coupling" would catch Trump's eye…
+ In 60 years over one-third of the Earth's population could be exposed to dangerous heat conditions of 127 degrees Fahrenheit (53°C) or more.
+ Hottest Global Mean Temperature ever recorded for the month of June…and July is sizzling.
The average number of "heat waves" in American cities each year has tripled since 1960. These extreme heat events happen more frequently, they persist longer, they're hotter and more deadly.
+ DC as Death Valley may strike some of us who lived there as a little redundant but still…OUCH!
+ By 2070, Joshua Tree National Park won't have any Joshua trees and Glacier National Park won't have any glaciers. But there'll still be cannonballs and headstones at Gettysburg–if they don't build condos over them…
+ Russia's permafrost is melting, to deploy one of Trump's favorite phrases, like no one's ever seen before. The Alaskan permafrost may even be melting at a faster rate. The consequences for the planet will be dire. In fact, it could all unravel in real, as opposed to geological, time.
+ Alaska's not only melting, it's also burning, with more 550,000 acresnow on fire and another 1.5 million acres already burned, the third largest amount on record.
+ Hurricane Barry set an all-time rainfall record in the state of Arkansas for a single cyclone event: 16.56 inches.
+ Half of all food-insecure countries are experiencing decreases in crop production — and so are some affluent industrialized countries in Western Europe.
+ Of the nine tiger species, three are already extinct, and the remaining six remain at risk of the same fate.
+ Charlie Hill, Oneida-Mohawk-Cree: "A Redneck told me to go back where I came from, so I put a tipi in his backyard."
+ Police in Alabama issued a warning that flushing drugs is creating meth-fueled alligators.
Sweet home Alabama
Your swamps are the best
Sweet home Alabama
Where all the gators are on meth
+ So it turns out that AOC was being optimistic when she said we only have 12 years to save the planet. It may be closer to 18 months…
+ Mike Roselle: "I gave it twenty years, forty years ago."
+ The history of life on Earth is melting away. Soon there will only be 6000 years of ice left and Biblical estimates of the age of the Earth will be fulfilled…
+ The biggest cities in the US are leaking methane at twice the ratescientists once thought: "When burned for heat or power, methane emits less carbon dioxide than fossil fuels such as coal. But when leaked directly into the atmosphere, its warming effect can be dozens of times stronger than CO2."
+ The current rate of ocean warming is equal to five Hiroshima-size atomic bombs exploding every second.
+ Speaking of atomic bombs, a few days ago there was a wildfire sweeping across Hanford, where much of the soil and many of the trees, scrub and sagebrush are contaminated with radioactive particles. Then a few days later, one broke out at the equally leaky nuclear "lab" in Idaho, burning 90,000 acres in a single day. Climate change as WMD…
+ Dozens of all-time and monthly records broken on Tuesday in cities across France as temperatures soared to 108.6ºF amid an intense European heat wave. I thought of what a day like today might have been like for Marcel Proust, confined in his cork-lined room on the Boulevard Hausmann, all his tasty Madelienes baking on the nightstand….

+ Both Netherlands and Belgium each recorded the highest temperatures in their history this week.
+ The hottest summers in Europe over the past 500 years have ALL occurred in the past 17 years.
+ James Kilgore: "Heat Wave. My last day in prison in Tracy, CA it was 114 degrees. We smashed out every window to get some air. Then the water went out and the toilets wouldn't flush. Silicon Valley was 50 miles away. I wonder if their water went out too?"
+ You don't have to go to the beach, the beach is coming to you…"Sous la plage, les pavés!"
+ During her acceptance speech for the Freedom Prize, Greta Thornberg, the Malala of the climate movement, demanded that "adults be held accountable" for the climate crisis. How about holding corporations, private equity, hedge funds and the military industrial complex accountable for climate change, Greta?
+ For the first 205 days of the year, the average temperatures on the Arctic Coast of Alaska have been 9°F above normal.
Do you realize, Greta, that thousands of activists, ecologists and scientists around the world have been fighting the coal companies, oil and gas companies and the military on the ground, in the courts and in congress for decades now and that they have a pretty clear idea of where the political and economic pressure points are, don't you? Greta is a novelty act, supported by foundations that have been hostile the very kind of radical change that is needed to confront the thing she warns about it.
+ In 2016, US farms used 1.2 billion lbs of pesticides. More than one-fourth — 322 million lbs — were pesticides banned in the EU. 26 million lbs were banned in Brazil. 40 million lbs were outlawed by China.
+ Permian Basin water use grew nearly ninefold from 2011-2016 as drillers added more than 10,000 wells. An average Permian well in 2018 used more than 15 million gallons, compared with 7 million in 2013. Water = 54% of fracking costs in Permian.
+ Air pollution kills more than 30,000 people in the US every year.
+ Air pollution is a bigger threat to your life than smoking.
+ According to a study from NIH, "infants born to women exposed to high levels of air pollution in the week before delivery are more likely to be admitted to NICU. Depending on the type of pollution, chances for NICU admission increased between 4% and 147%."
+ Mining companies have rarely been held accountable for the ruins they've made in the past. Now they won't even have to pretend to make an effort.
+ A Day at the Beach: If it ain't covered in oil, plastic or dead whales, it's awash in human shit…
+ Michael Colby: "There were 2400 Vermont family dairy farmers when Bernie first went to Congress to "fix the problem." There are now 675 left, and he's done nothing to stop the downward spiral."
+ Robin Silver, MD: "Say we're driving from Texas and just go through these rivers: Rio Grande is dead, and then you start moving into Arizona. The Gila, dead. Santa Cruz, dead. Salt, dead. You cross the San Pedro at Benson, it's pretty dead, but the river flows from Mexico as you go south and it's still alive. Same thing with the Verde."
+ Last week, Bernie Sanders posted a tweet supporting Native Hawai'ians in their fight against the Thirty Meter Telescope on the sacred summit of Mauna Kea, then mysteriously deleted it. Sanders still hasn't explained why. C'mon, Bernie, say something.
+ Oregon State University's School of Forestry, recently embarrassed for cutting down ancient trees, has been training people to log 400-year old trees for 100 years. They probably trained the people who logged the 800-year old trees in Millennium Grove…
+ If you were to ask me what's the most effective and fearless environmental group in the US is, I wouldn't hesitate to answer: the Alliance for the Wild Rockies. I've followed their work for 30 years. They operate on a shoestring budget. They spend their money where it matters: appeals, lawsuits, and in developing the most visionary wildland protection bill ever introduced into Congress: the Northern Rockies Ecosystem Protection. They've hit a financial crisis this summer and the future of this grassroots, no compromise group is very much in doubt at the worst possible moment. I urge you to pitch in what you can and know that it will all be used to help protect wolves & grizzlies, lynx & bull trout, wild rivers and roadless forests.
+ Thanks to the warming climate, we're living on a more tick-friendly planet, where you can be infected with a tick-borne disease (tularemia, anaplasmosis, Colorado tick fever, Powassin encephalitis, relapsing fever, Rocky Mountain Spotted Fever, Lyme Disease, et al.) in as little as 15 minutes after a tick attaches itself to your scalp, long before you return home from your hike with your Labradoodle and begin extracting the tiny arachnids. One of my favorite rock art images is of an engorged tick in a small cave high above the Columbia Gorge. It was probably some kind of shamanic symbol near a vision quest site. I was once told by an elder of the Yakima Nation that ticks have mystical power because they are shape-shifters who sustain themselves on human blood.
+ The new acting director the Bureau of Land Management (BLM) is an old Sagebrush Rebel by the name of William Perry Pendley, a man who, like Rick Perry, doesn't believe the agency he's now charged with running should even exist. Most BLM directors, Democrat and Republican, have viewed their job as cut-rate salesmen, offering up public forests, minerals, oil, gas, coal and rangeland at bargain basement prices. Pendley sees his mission as that of a real estate agent, selling off the public lands themselves. Pendley adheres to the antiquated notion that the Constitution doesn't authorized the US government to own land.  As George Wuerthner points out in today's edition of CounterPunch, a blitzkreig is coming, a multi-pronged attack on our most cherished environmental laws and the very concept of public land itself, like nothing we've seen before, even under James Watt. There are few signs that the national environmental movement is prepared to confront what is bearing down on us.
+ The loss of the reflective cover provided by Arctic Sea will accelerate the pace of global warming by at least 25 years: "Losing the remaining Arctic sea ice and its ability to reflect incoming solar energy back to space would be equivalent to adding one trillion tons of CO2 to the atmosphere, on top of the 2.4 trillion tons emitted since the Industrial Age."
+ The German Institute for Economic Research estimates that the average 1000MW nuclear power station built since 1951 has resulted in average economic loss of $7.7 BILLION.
+ The low temperature on Weds. at Fairbanks Airport was 50F , making this the 49th consecutive day with a low of 50F or higher, easily breaks the previous record of 41 days from 2016. Prior to 2016, there was no streak longer than 32 days.
+ Back in the early 1960s, the CIA experimented with using Dengue Fever as a biological weapon against disobedient countries like Cuba, not knowing that with climate change it would eventually be  coming for everyone…
+ Last week I several fans of Greta Thornberg bristled at my tweaking the young climate campaigner for associating with some rather dubious characters and foundations. This week, however, we find Greta palling around with the World Wildlife Fund, whose human rights violations are becoming more and more grotesque.
+ Build here before its gone! "In many coastal states, flood-prone areas have seen the highest rates of home construction since 2010, a study found, suggesting that the risks of climate change have yet to fundamentally change people's behavior." Or even marginally change behavior, which is precisely why climate education and "shaming" campaigns will fail and only firm laws, treaties and regulations will have any chance of working.
+ The average temperature (not average high) this July in Utqiaġvik (Barrow), Alaska of 48.3F (9.1C) is the warmest month on record and 7.4F (4.1C) above normal.
+ Greenland is melting so fast that scientists are having a hard time measuring how fast the ice sheets are disappearing. People are right to be skeptical of climate models. The climatologists didn't expect Greenland to melt this fast until…2070.
+ Our new UN Ambassador, Kelly Knight Craft (coal baroness), on climate change: "I believe there are scientists on both sides that are accurate. I think that both sides have their own results from their studies, and I appreciate and respect both sides of the science." (Kelly Knight Craft is a name worthy of Nabokov.)
+ Master Blaster: the Department of the Interior is junking its pledge to regulate the toxic clouds of dust generated by open-air blasting for coal.
+ Mothers living near oil and gas development have 70 percent increased chance for birth defects in their babies…Sacrifices must be made.
+ You really couldn't make this up: Trump aides submitted a draft of this "America First" energy policy speech to officials in the United Arab Emirates (UAE) for editing.
+ The Malaysian tiger will likely be driven to extinction within the next three years.
+ Peru is moving to rescind protections for over 100,000 hectares of forest and indigenous land.
August 2019
+ When the explosive power (megatonnage) of the U.S. nuclear arsenal peaked in 1960, it was equivalent to 1,366,000 Hiroshima-sized bombs. Today's operational stockpile contains the equivalent of more than 91,500 Hiroshimas.
+ When Gabriel Garcia Marquez and Akira Kurosawa sat down to talk about the meaning of Hiroshima…
Kurosawa: "The atomic bomb constituted the starting point of the Cold War and of the arms race, and it marked the beginning of the process of creation and utilization of nuclear energy. Happiness will never be possible given such origins."
+ White supremacists aren't much of a threat to the things that corporations and their government policing agencies care about. People who shut down pipelines, on the other hand…
+ The forests of the Pacific Northwest  have never been "too wet" to burn. Douglas-fir, the dominant tree species of the region, is a "fire-dependent" species. What's changed is the intensity and duration of the fires.
+ Ocean heatwaves that WIPE OUT marine life are now occurring at double the rate experts had expected.
+ Alaska's waters now completely clear of sea ice, as last ice in the Beaufort Sea offshore Prudhoe Bay melted away. The closest ice to Alaska is now about 150 miles (240km) northeast of Kaktovik. Chukchi Sea maintaining lowest ice ever recorded in NSIDC data.
+ Early summer (May-July) average sea surface temperatures in the northern Bering Sea were the highest on record in the NOAA climate data. Each of the past six years is among the warmest on record.
+ Wildlands in America are being shredded at the rate of two football fields per minute. While "development" is not the word I'd use, nevertheless, the rate of destruction of the few fragmented patches of ecosystems that remain is staggering (and probably understated)…
+ Climate change is a likely factor  in the dramatic increase in blooms of cyanobacteria — single-cell organisms that, when they grow densely, can produce toxic substances–that are closing many of American's most popular lakes.
+ More than 400 people probably died as a consequence of a late July heatwave in the Netherlands, a 15% increase from the normal death rate.
+ The EPA concluded in late 2016 that ethylene oxide is at least 30 times more carcinogenic than previously understood. 12 of the top 20 highest-emitting facilities are in Louisiana and Texas and they've told people almost nothing about the risks of living near these cancer factories.
+ There's nothing in the Constitution that says you've got a right to water, is there? That's fortunate, because we're running out of it fast.
+ How many damn cows is a grizzly bear's life worth? 10? 100? 1,000? Nope. A couple of calves according to the Fish & Wildlife Service, which dispatched its hired killers in Wildlife Services to the Rocky Mountain Front to shoot a 24-year old, 550-pound female, one of the oldest bears in the lower-48.
+ Trump greenlights the use of M-44 explosives ("cyanide bomblets") to kill wildlife (along with your dog, kid and any other living thing that happens to stumble across one)…
+ The tundra isn't the only thing going up in flames in Siberia. More than 100,000 people were evacuated from towns in the Krasnoyarsk region, after a string of explosions at a Russian military weapons depot. No word on whether the burning stockpiles contain depleted uranium. Trust, but bring your own dosimeter.
+ Novelist Kevin Barry's dispatch from Chernobyl is worth re-reading, especially by George Monbiot and his fellow nuclear power hucksters…
September 2019
+ Tricolored blackbirds have declined by nearly 90 percent since the 1930s. Not enough, apparently, to warrant them protection under what's left of the Endangered Species Act.
+ They're clearcutting the Grand Staircase-Escalante for the benefit of … COWS.
+ From 2001 to 2018, Cambodia lost 2.17 million hectares of tree cover, equivalent to a 25% decrease, according to data analysis by Global Forest Watch.
+ Women in Africa are having, on average, three fewer children than African women were in 1980.
+ Heat deaths are soaring across the Southwest. "There's only so much our bodies can take," Rupa Basu, chief of the air and climate epidemiological section for the Office of Environmental Health Hazard Assessment in California, where the number of heat-related deaths doubled between 2015 and 2017. "I think we're going beyond that temperature threshold."
+ I stopped at Bonneville Dam last week hoping to get a view of the migrating salmon and steelhead making their way up the giant fish ladders. The dam now resembles an armed camp. A guard stopped me at the gate: "Are you carrying a firearm or a drone?" "No," I said, chuckling. He looked at me and pointed, "Pull over there, please, and step out of the vehicle." Yes, he said "vehicle." Then he strip-searched my car, even opening the hood, an unlikely hiding place for a drone, taking out the spare tire. By the time he was done, it was 4:45 and the dam site closed to public at 5. I thanked him for his service in protecting such a monument to industry and extinction and left. Was it the Hayduke Lives! sticker that aroused his suspicions?
+ It's literally raining plastic in Colorado…
+ Important new study on logging & climate change by my old friend John Talberth, which concludes that logging in the hardwood forests of North Carolina emits 44 million tons of carbon dioxide a year. That makes it the third largest source of CO2 in the state, just behind electricity generation and transportation, and far ahead of farming and other industries.
+ Bolsonaro's war on the Amazon and its inhabitants draws blood. Maxciel Pereira dos Santos, who worked at FUNAI protecting the interests of indigenous tribes in the Amazon, was shot twice in the head in front of his family in an execution-style hit last week.
+ Japanese officials announced this week plans to dump more than 1 million tons of radioactive water from the Fukushima nuclear complex into the Pacific Ocean. Can't they just pour it into George Monbiot's swimming pool?
+ The US is gutting regulations that had successfully slowed the decline of Atlantic bluefin tuna. Why? Because whatever succeeds must be undone…
+ Screw the tribes, screw the San Juans, screw everything…
+ Through the first six months of 2019, more than 7 million peoplehave been displaced by extreme weather events. A million here, a million there…
+ It's a distinct honor and rare privilege to be part of the one human generation out of the thousands that preceded us that gets to watch the Great Extinction unfold in real-time…
+ Trump's repeated boast that he made the US the world's top energy producer is false. It happened in 2012 under Obama, the Fracker-in-Chief.
+ Obama, the man who approved Deepwater Horizon, was palling around with climate heroine Greta Thuneberg this week before her testimony before the House of Representatives. Obama proclaimed the teenager "one of our planet's greatest advocates," saying she was "unafraid to push for real action." Too bad Obama wasn't, when he was in a position to do something about it.
+ Global fossil fuel consumption soared throughout the 2000s, spiking to ominous new heights during the Obama years.
+ Here's a map of all of the oil and gas leases on public lands that have sold for less than $2 an acre.
+ The Earth's Northern Hemisphere just experienced its hottest summer on record. The five hottest summers have all occurred in the last five years…
+ Global carbon emissions have grown 18-fold since 1900.
+ Silent spring, summer, fall and winter: "The number of birds in the United States and Canada has declined by 3 billion, or 29 percent, over the past half-century."
+ It's been said that the Pacific Northwest is defined by where the salmon go. How will we know where we live 20 YEARS from nowwhen the chinook are gone?
+ A few weeks ago, the Portland Police shut down the Hawthorne Bridge to allow the neo-Nazi Proud Boys to goose-step through town unmolested. No such courtesy was extended to the kids marching in the Climate Strike today. As many as 20,000 of them passed over the bridge anyway…Go kids!
+ 34 inches of rain along the Gulf Coast of Texas in last 72 hours. Meanwhile, Trump is gleefully gutting California's clean air and fuel efficiency standards…
+ Trump in New Mexico: "Cars have so much junk on them to save a tiny faction of gasoline. Energy-efficient cars are made out of papier mache and weigh about three pounds. That's bad for crashes, because heavier is better. When somebody hits me, I want to be in as close to an army tank as possible." (Over to you, Ralph Nader.)
+ Nearly 500,000 lightning strikes hit the Houston area during TS Imelda…
+ Dr. Jeff Masters, meteorologist: "This near-record global warmth in 2019 is all the more remarkable since it is occurring during the minimum of the weakest solar cycle in 100+ years, and during a year when a strong El Niño has not been present"
+ The entire geophysical nature of Greenland's ice sheets are changing in ways that geologists have never seen before. First comes the melt off, then comes the hardening of the ice, which accelerates the flooding, which increases the melt off…
+ Alex Wild (curator of Entomology at the University of Texas, Austin): "Imagine being an art aficionado watching corrupt governments pay fascist gangs to burn museums to the ground. Day after day, city after city, accelerating until all that remains is smoldering rubble. That is what it feels like to be a biologist in the Trump era."
+ Good news from ACLU: "A federal court just blocked South Dakota's laws suppressing protests of the Keystone XL pipeline. Let this be a lesson to other states – if you try to criminalize protest, we will sue."
+ Marianne Williamson: "Climate change is the product of an amoral economic system." Let Marianne debate!
+ My favorite sign from the climate strike in Portland: "Leonardo DiCaprio's girlfriends need a future!"
+ According to a wide-ranging report from the United Nations, climate change is warming the oceans and changing their chemistry so profoundly that it is threatening seafood supplies, fueling hurricane, super-storms and coastal flooding that puts hundreds of millions of people at risk.
+ Western Antarctica's crumbling ice shelf will reshape coastlines across the globe: "Today, all the ice sheet models lose ice at a significant rate. The continent's ice sheet has shed about 150 billion tonnes of mass every year since 2005, virtually all of it in West Antarctica. Ice loss in both Greenland and Antarctica is accelerating."
+ A paper in Nature reports that Earth's vegetation may not be able to continue to absorb human carbon dioxide emissions at current rates, which could accelerate climate change and exacerbate its effects.
+ Will Mike Pence start calling Hurricane Karen, the "Mother" of all storms?
+ "Honey, first we lost the beach house and now it's the chalet!"
+ Washington State wants gun down more wolves to protect cows and sheep. Since 2012, the state's Department of Fish and Wildlife has killed an estimated thirty endangered wolves and pups, has obliterated entire wolf families  and has caused countless packs to fragment as a result of targeting individual wolves.
+ Josh Frank and I covered the FBI's targeting of environmental activists thoroughly in our recent book The Big Heat, but here's another reminder of why giving the FBI more powers to investigate domestic "terrorism" is a bad idea…
+ More than 91,000 dams across the US have earned a "D" for human safety. All of them earned an "F" for fish safety.
+ Big win for enviros striving to keep an open pit copper mine from intruding on the Boundary Waters…
October 2019
+ The Nuclear Regulatory Commission is deciding whether to perform fewer comprehensive engineering inspections at U.S. nuclear power plants. Since the year 2000, these vital safety inspections have resulted in over 2,000 inspection findings. They helped identify many defective components before they failed.
+ Two and a half years after Hurricane Harvey, Tropical Storm Imelda dropped 30 inches of rain, killed five people and inflicted $8 billion in damage in the area around Houston. This means that Houston has now been hit with one 500-year rainfall event and two 100-year events since 2016.
+ According to research published in the journal Elements, authored by several teams of researchers from the Deep Carbon Observatory (DCO) — a global collective of more than 1,000 scientists studying the movement of all Earth's carbon from the core of the planet to the edge of space, since 1750 human activity has had a more disruptive impact on the Earth's carbon cycle than the asteroid impact that killed off the dinosaurs 66 million years ago. According to the report, the total amount of CO2 being released into the atmosphere every year by fossil fuel burning surpasses the cumulative amount of CO2 released by every volcano on Earth by at least 80 times.
+ Global temperatures have increased by 1C since 1960. But the Arctic is heating up much more rapidly, with some areas warming by more than 4C. Here's a map by Berkeley Earth showing how the planet has warmed from 1960 to 2019.
+ According to a study in Nature, underground aquifers are being drained at the rate of trillions of gallons a year with disastrous consequences streams and rivers that are fueled by these water sources. Already, somewhere between 15 and 21 percent of watersheds that experience groundwater extraction have slipped past a critical ecological threshold. By 2050, that number could soar to somewhere between 40 and 79 percent.
+ Ahoy! An iceberg bigger than Los Angeles broke off the Amery Ice Shelf on the eastern coast of Antarctic ice shelf this week and is now cruising north…
+ Autumn Peltier addressing the UN General Assembly on behalf of Canada's First Nations: "We can't eat money or drink oil."
+ The new Permian Extinction? Those shale oil jobs are drying up faster than the oil itself.
+ The loss of sea ice in the Arctic is a travesty for polar bears, who aren't able to get to their normal feeding grounds. Apparently, the abundant population of oil company workers just didn't prove nutritious enough to sustain the Arctic bears…
+ While new research shows that wild coyotes and wolves experience sadness and mourning like humans, there's no sign that spend too much time expressing their personal grievances…
+ Roundup is still finding new ways to kill. A new study, published in Frontiers in Genetics, shows that a very low concentration of the herbicide glyphosate (in the parts per trillion range and thus environmentally relevant for everyone) can trigger breast cancer when combined with another risk factor.
+ I'm very glad Jay Inslee finally came out against the killing of wolves in Washington state. Let's kill the euphemisms for the slaughter of wildlife, like "lethal removal," instead…
+ It's a rather sobering sign of our times that the Federal Reservemay be the last federal institution doing any serious analysis of the consequences of climate change….
1: Floods gets worse
2: Banks stop issuing mortgages
3: Property values tumble
4: Tax revenue falls
5: Cities can't fund flood control measures
6: Floods gets worse…
+ Are there any other environmentalists out there who are outraged that the vice president's son would exploit his DNA for a $50K a month do-nothing gig at a natural gas co. at the very time when his dad was supposed to be pursuing an aggressive global policy to fight climate change? Of course, we know that's not what Biden and Obama were actually doing. Instead, they were promoting fracking and natural gas development as a "bridge" fuel. Bridge to where, you ask? A bridge to big campaign donations from the oil & gas industry.
+ Nearly a quarter of Navajo women and some infants who were part of a federally funded study on uranium exposure had high levels of the radioactive metal in their systems, decades after mining for Cold War-era nuclear weapons ended on their reservation.
+ All those stories warning about Russian hackers trying to knock down the power grid and the culprit turned out to be PG&E.
+ Obama's fracking legacy hits home in Colorado: "There has been a fivefold increase in oil and gas production since 2008 in Colorado. 40,000 active and inactive wells are in the Denver basin; every month, there's more. They are built close to schools, playgrounds, and clusters of family homes."
+ Forget climate change. Forest fires. Deforestation. Toxic mine waste. Invasive species.  Desertification. According to the BLM's Acting Direct, William Perry Pendley, the greatest threat to public lands in the west is…wild horses.
+ Two-thirds of North America's bird species are at risk of extinctionfrom climate change…and that's not counting the one's imperiled by logging, grazing, mining, subdivisions, pesticides and fracking.
+ The shale oil "boom" Obama unleashed is finally dribbling to an end. It will take 10,000 years for the planet to recover (if then)…
+ Good riddance to coal, the demand for which has slumped to a 43-year low. But what they're replacing it with isn't any better…
+ You can't make the Sequoias Giant Again. You just have to leave them the hell alone...
+ U.S. agriculture is now 48 times as deadly to insects as it was a quarter-century ago, before neonicotinoid pesticides were introduced.
+ One the first day of its weeklong annual bear killing spree, hunters in New Jersey slaughtered 94 black bears, including mother bears with cubs. A bear of any age can be killed. I repeat this is going down in Jersey not Wyoming.
+ The warming Clinch River in Tennessee is causing a massive die-off of freshwater mussels, leaving a "smell will knock you off your feet. You see what was a healthy looking river, but now there's just dead bodies scattered everywhere." Similar mass extirpations are happening across the rivers of the South.
+ A 2012 study found that a 10% reduction in work hours may lead to declines in ecological footprint, carbon footprint, and CO₂ emissions by 12.1%, 14.6% and 4.2% respectively."
+ Robert Dudley, who helmed BP during the Deepwater Horizon ecological war crime, is leaving the company. Shouldn't Dudley at least be wearing an ankle bracelet or be required to register if he moves into a watershed near you?
+ The carbon bootprint of empire…the US military generates more pollution than 140 countries.
+ After more than a decade of decline, a spike in air pollution may have taken the lives of almost 10,000 additional Americans over two years.
+ PG&E should be seized by the state of California and turned into a publicly-owned utility before it kills any more people…
+ In the first five months of the administration of California's hipster Governor Gavin Newsom, fracking permits have increased 103 percent and new oil well permits have increased by 35.3% and that was before Newsom appointed two oil and gas lobbyists to serve as regulators in his administration, one of them, Uduak-Joe Ntuk, a former Chevron executive. Before he's finished, Newsom's environmental record will make Arnold look like Rachel Carson…
+ At the beginning of his administration, Trump promised to cut two regulations for every new one put into effective. But he's truly outdone himself. Over the first 2.5 years, Trump has slashed  8.5 regulations for every new one, most of them environmental and food safety rules.
+ Speaking of rolling back regulations, a nationwide test of baby food found that 95% of the samples contained lead, arsenic and other heavy metals in varying proportion. Most of these contaminated products have slipped right past the inspectors at Trump's FDA.
+ Wood-burning power plants emit far more CO2 per megawatt-hourthan coal plants. Yet the biomass lobby has successfully deemed them a "green fuel" enabling biomass companies to enjoy billions in subsidies intended to reduce emissions of greenhouse gasses.
+ Just another October with F-3 tornadoes…
+ The planned extinction of the Delta Smelt by the Trump Administration will probably also spell the end of imperiled Sacramento River salmon…
+ Leaving trees standing sequesters more carbon than planting new trees. It's vital to do both. But not as part of some crazy carbon offset scheme.
+ Planet of Climate Mutants…the inexorably warming oceans are turning most baby sea turtles into females.
+ Kill Fee: Oil companies got an $18 billion incentive from the Feds for killing the Gulf of Mexico.
+ What a smart wolf to get the hell out of Wyoming, where every wolf is fair game, and into Colorado. (Except, every other wolf that has made it to Colorado has been killed by a human.)
+ Rick McIntyre on his fascinating new book on the social dynamics of Yellowstone wolf packs, The Rise of Wolf 8:
"From watching 8 and his adopted son, 21, I learned how multiple adult wolves in a family cooperate to raise young and protect them from threats such as grizzlies and rival wolf packs. I saw that alpha females are the true leaders of the pack, not the big alpha males. Wolves have a matriarchal society and males seem to totally accept that. Maybe that is a sign of the intelligence level of wolves. I also witnessed how male wolves accept rejection from females in the breeding season, give preference to pregnant females at kills they made, and work tirelessly to feed and protect pups."
+ Just think about this for a moment: Seventy-five percent of the mass volume of Arctic ice has melted in the past 30 years.
+Bears don't need "training." They are born knowing what to do, how to do it and who to do it to…
November 2019
+ The rise of the Pew Brothers, who not only brought us the modern GOP, but also managed, through the Pew Charitable Trusts, the leveraged buyout of the environmental movement along the way….
+  Chase Iron Eyes, lead counsel for the Lakota People's Law Project. "This is what pipelines do: They spill." The latest "spill" for the Keystone XL pipeline occurred last week in Walsh County, North Dakota, with 383,040 gallons of oil seeping out on the prairie.
+ Gina McCarthy, the woman who as head of Obama's EPA turned her back on Flint is the new CEO and board president of the neoliberal "eco" group NRDC…
+ The CEO of NRDC was making well over $100K 20 years ago, when I profiled them for CounterPunch. One of NRDC's founders, John Bryson, went on to become the CEO of So Cal Edison and spearheaded the energy deregulation bill that has now turned PG&E into nation's most notorious arsonist.
+ Meanwhile, the kids of Flint still doesn't have safe water…
+ In a report published in Nature, scientists using NASA imagery estimated that 10% of the places in California releasing methane — including landfills, natural gas facilities and dairy farms — are responsible for more than half of the state's total emissions. And a fraction of the 272,000 sources surveyed — just 0.2%, so-called super-emitters — account for as much as 46%.
+ The always engaging John Bellamy Foster in Monthly Review: "Solving climate change will require huge shifts in the economy, moving away from fossil fuels & restructuring whole energy systems.… [raising] fundamental questions about production & consumption & along with it the rule of capital."
+ Trump officially pulled the US out of the Paris Climate Accords. Good riddance. The Paris Climate Accords aren't worth saving. The more enlightened nation's on the planet (like, well, let's see… Bhutan, maybe?) should use Trump's petulant pullout as an excuse to trash that deal and forge a global policy strong enough that it might actually work.
+ Sea levels will continue to rise for CENTURIES even if emissions targets are met. As Suetonius quoted Caesar, "Iacta alea est"…
+ 248 locations recorded one of their top 10 warmest Octobers on record. Of those, 30 locations had (or tied) their warmest October EVER, including-
Vero Beach
Tampa
Sarasota/Bradenton
West Palm Beach
Miami
Orlando
Fort Myers
Daytona Beach
+ Nome, Alaska's 5-year running average temperatures are now 5F above the 20th century average and are much higher than any time in the past century.
+ The air in the West has been this toxic since 2009: "Between 2016 and 2018, the levels of fine particulate matter — inhalable specks of liquids and solids that make up air pollution — increased by 11.5%."
+ Roxanne Amico: "Making America Gag Again."
+ Toxic smog is choking Delhi. What a fine job we've done with this place we live on…
+ I think all trapping should be illegal, but this interactive mappublished by the Albuquerque Journal is a useful reminder that traps don't discriminate between rare species, protected species your dog or your kid…
+ $20 billion: the amount of deferred maintenance that has accrued in federal land management agencies.
+ One more lane will fix it!
+ Fuck cars, up with Good Samaritan bears!
+ In April, a bankruptcy court approved bonuses for arsonists. Then six months later PG&E struck again…
+ PG&E: Pacific Gaslighting & Evasion.
+ The risk of wildfires in California is predicted to be extreme into December.
+ Should they call them "wildfires," when PG&E is starting most of them? At latest count, PG&E has been responsible for starting more than 1,500 fires in the last 6 years alone.
+ The sudden relocation of the Conference of Parties (COP) from Chile to Madrid has left hundreds of activists in the Global South stranded and unable to attend. There need to be climate conferences that activists don't have to "attend" by flying halfway around the world to get there, burning carbon all the way there and back. That's what video-conferencing is for…
+ A new billboard sprouted along I-5 in Oregon this week shaming PNW "environmental" groups for failing to protect endangered species such as the spotted owl…
+ Care about endangered species in the ancient forests of the Northwest? Donate money to Eco-Advocates NW instead.
+ From Canada to the US, Brazil to India, Bolivia to Russia, indigenous people are under attack…
+ Never forget what happened at Acoma: "After a small battle with soldiers sent to negotiate, the conquistador Don Juan Oñate attacked the mesa and killed hundreds of men, women and children. He took 500 prisoners and sentenced those over 25 to 20 years of servitude. He ordered the right feet and hands of some two dozen captives amputated."
+ Verna Teller of Isleta Pueblo, the first woman to lead a Pueblo in the Southwest, just became the first Native American woman to deliver an opening prayer in the US congress.
+ Nearly 400,000 coyotes are killed in the US every year, an average of 1,100 a day.
+ Monday marked the first day in recorded history when not a drop of rain fell on continental Australia. The fire danger warnings across the country were raised to "catastrophic" level.
+ Klimate Karma Strikes Venice: "The Veneto regional council, which is located on Venice's Grand Canal, was flooded for the first time in its history on Tuesday night — just after it rejected measures to combat climate change."
+ "'We have no idea what four degrees of warming looks like from a public health perspective, but we know it is catastrophic,' says Nick Watts, author of a new report on climate change and children's health published by the Lancet.
+ "The public doesn't fully see this as a human health crisis. Maybe polar bears were our early indicator — the proverbial canary in the coal mine. But when you talk about this crisis, the bear images should be replaced with pictures of children," said Dr. Jonathan Patz, a professor and director of the Global Health Institute at the University of Wisconsin-Madison.
+ According to the National Snow and Ice Data Center, the number of days per year when the Beaufort Sea is more than 30% open water has gone from "usually none" in 1980s to now more than 3 months. 2019 had 107 days, the third highest total.
+ It's the middle of November and Our Little Mountain (elev. 11,245 feet) remains largely snow free…
+ Stop making sense! A group of California mayors is calling on state regulators to seize control of PG&E and turn into into a cooperative.
+ Onshore wind and solar power are now less expensive than any fossil-fuel-based energy option, even without subsidies. Don't believe me? Well, try Forbes.
+ Air conditioning the outdoors. First Qatar, soon Antarctica?
+ Key West shatters record with 232 straight days with temps of 80 and above…
+ Oklahoma Gov. Kevin Stitt accused the "coastal states" of harboring a "hatred of fossil fuels." Guilty as charged…
+ The leak in the Keystone pipeline contamination 10 times as much land in North Dakota as originally reported…
+ By 2040, global carbon emissions will be more be more than twice as much as would be compatible with two degrees of warming and more than four times as much as would get us to 1.5 degrees.
+ The problem with the Paris Accords is that the alleged "limits" on carbon emissions were more like New Year's resolutions or dietary aspirations, easily broken with no consequences …. except for the planet.
+ The EPA has asked the Anaconda Chamber of Commerce to stop selling $2 souvenir baggies of slag mining waste contaminated with arsenic and lead. Now, if only they would stop green lighting mines that create such waste…
+ Credit where credit is due. As demand for coal hits a new low, it seems that Trump is winning the war on coal much more decisively than Obama, whose skirmishes tended to advance and retreat.
+ Australia is on fire and the smoke plumes are crossing the Pacific…
+ The deforestation rate in Brazil is the highest its been in more than a decade. But it still trails Russia…
+ The climate consequence of deforestation are 626% worse than previously thought…
+ A new report by the Wildlife Trusts suggests half of all insects may have been extirpated since 1970 as a result of the destruction of habitat, climate change and heavy use of pesticides. The report said 40% of the 1 million known species of insect are now facing extinction.
+ Wild bison are shedding their genetic diversity across many of the isolated herds overseen by the U.S. government, weakening future resilience against disease and climate events in the shadow of human encroachment.
+ A rhino is killed every 10 hours in Africa.
+ If all hunters thought of deer as their brothers and sisters would they kill more or less?
+ Elk researchers in Hells Canyon began poking through wolf excrement and discovered the digested remains of 181…grasshoppers. What, no sheep? I'm disappointed, gang. We sent you out there for livestock control. Get busy!
+ Meanwhile, two packs of wolves have now shown up right here on Our Little Mountain (AKA, Mount Hood)…
+ Instead of shipping it to Indian Country, nuclear waste should be stored in casks in the backyards of the corporate executives and government officials who created it…
December 2019
+ The thumb-sucking sadist Donald Trump, Jr. shot a rare Argali sheep in Mongolia. He killed the endangered species on a night hunt, using a laser-guided sight, while guarded by a US security team. Trump was retroactively given a "special permit" for the illegal kill after meeting with Mongolian president, Khaltmaagiin Battulga. Special permits pretty much describe the lifestyle of the Trump brood.
+ The State of Colorado has signed a contracted with Wildlife Services to slaughter black bears and mountain lions in the name of restoring mule deer populations. There's just one problem: it's widespread fracking that's depleting mule deer populations, not predation by bears and cougars.
+ There's so much oil and gas on the market and in the pipeline that Chevron was forced to take a $10 billion charge against its assets.
+ Natural gas is now driving a new spike in global emissions of greenhouse gases. Thank the Sierra Club, which kept urging natural gas as "bridge fuel." I guess we finally know where the bridge led us…
+ Carbon off-sets were always more of a feel-good scam than any kind of solution. Now they don't even feel good...
+ Remember how much sport the FoxNews crowd made over the bankruptcy of Solyndra, the solar company that got a measly subsidy (compared to coal & oil firms) in Obama time? They obsessed over it for months and months. Now you have the nation's biggest coal companies, which have reaped in trillions in subsidies and tax breaks, and left behind trillions in damages: ruined landscapes,poisoned rivers, ravaged lungs and a climate gone haywire, going bankrupt week after week and not a word….
+ They're converting the Swamp into an Oil Patch. High ranking Department of Interior official Douglas Domenech has been caught repeatedly used his government office to provide access to his former employer, the Koch-backed Texas Public Policy Foundation.
+ Brazil's neo-fascist strongman Jair Bolsonaro lashed out at climate activist Greta Thunburg this week, calling her "a brat." My money's on the Kid against this creep…
+ It's amazing how easily Trump can be owned. The question is are any of the Democrats as supple at sticking the knife in as the Kid?
+ According to data from NASA imagery, 75 percent of the fires in the Amazon originated inside beef ranching allotments.
+ Sometimes your wildest dreams come true…The Arctic is melting as much as 7-times faster than previously anticipated because of climate change. As the Arctic melts, it releases enormous bursts of methane, exacerbating climate change, which causes the Arctic to melt faster causing…fatal feedback loops.
+ Biden erupted again this week, telling environmental activists that if they wanted someone who was going to "ban fracking immediately" then they should vote for someone else. From your lips, Joe, to their ballots…
+ Can't wait to hear Biden's intemperate malarky when some bright young activist throws this in his face: the Paris Accords climate targets need to be 5 times stronger than they are to actually have any chance of working.
+ Victoria Falls has dried to a mere trickle…
+ The fires sweeping across New South Wales and Queensland in Australia have already emitted 250 million tons of CO2, almost half of country's annual emissions.
+ New research suggests that a similar fate may befall Antarctic ice, which will begin rapidly melting as the Southern Ocean warms. "Our work shows that very mild ocean warming, like what is happening right now," warned the study's lead author Dr. Catherine Beltran, "was the precursor of past ice retreat and that we should really worry about it today,"
+ At a climate change forum with high school students this week, Andrew Yang pledged to tax carbon at $40 a ton and have it escalate over time.
+ In the petrochemical belt of Houston, Beaumont and Port Arthur, Texas, one-in-three children attend school near high-risk facilities that store or use potentially dangerous chemicals.
+ After looking at 14 years of data from Nevada, scientists found thatlivestock grazing doesn't help get rid of cheatgrass, a highly flammable invasive weed that is a prime fuel of Western range fires.
+ A white dude named Brett James Stimac got in his truck and drove three hours to the Red Lake Chippewa Reservation in Minnesota, trespassed his way to the dump and shot a 700-lb black bear as it was feeding. Stimac cut off the head, the paws, and left the rest of the corpse to rot. Bears are sacred to Ojibwe, nearly half the reservation is bear clan.
+ In a disposable society, even the most precious living things become trash receptacles.
+ Gavin Newsom and Madame Prosecutor both partied at Sean (Napster) Parker's redwood-wrecking wedding party….
+ ExxonMobil's 2019 Outlook for Energy undercuts their claim to be "fighting climate change" by predicting that "no reductions in carbon dioxide emissions from the energy sector through 2040—and no date at which emissions reach net zero"…
+ Speaking of ExxonMobil one of their natural gas wells in Ohio released more methane into the atmosphere during a blowout in 2018 than some COUNTRIES do in a year…
+ And on the 7th day God rested, instead of fixing the fucking glitches in the operating software of the species he picked to run the place : "More than 3 in 4 U.S. adults and teenagers alike agree that humans are influencing the climate. But 43 percent of adults and 57 percent of teens cited 'plastic bottles and bags' as a 'major' contributor to climate change."
+ This just in from the Gen. Westmoreland School of Forestry: We must burn and log the Redwoods to save them!
+ TVA, a federally owned utility that serves 10 million customers in seven southeastern states, is pressuring its power providers to sign longer contracts, locking them in for decades of coal and nuclear power with little flexibility use renewables such as wind or solar.
+ The Trump administration just pulled the plug on ToxMap, an online database allowed users to pull up detailed EPA data for each toxic release site, and to overlay other information, such as mortality statistics, onto those maps. They really don't want you to know if you're being poisoned, with what or by whom…
+ The groundwater in eastern Oregon's Harney County is dropping by 8 feet a YEAR in some places…
+ The situation is just as bad, if not worse, in Arizona, where deep wells drilled by mega-farms are draining the desert state's irreplaceable aquifers.
+ Interior Secretary David Bernhardt's former firm, Brownstein Hyatt Farber Schreck, has raked in $12 million from clients lobbying the Interior Department since his nomination—a 310% increase from the year before. And the investment is paying off, from oil leases to coal mine permits to water diversions.
+ Former SeaWorld dolphin trainer turned whistleblower Jeffrey Ventre on the moment the scales dropping from his eyes: "It's like going through a one-way door. Once you see them in the wild—swimming in straight lines with straight dorsal fins—there's really no going back."
+ The Brazilian Cerrado loses an area the size of London in vegetative cover every three months…
+ The new acid test: the waters off the California coast seems to be acidifying at twice the rate of the global average. Has the word "acidification" ever been used in a presidential debate?
+ As his company, Murray Energy, sank into bankruptcy, Bob Murray paid himself $14 million for one year's wages while his then-president, Robert D. Moore, who has since become chairman, earned $9 million a year, on top of his retention bonus. Meanwhile, Murray still had enough money left over to his climate denial campaigns.
+ Murray Energy may be seeking protection from its creditors, but coal's death has been greatly exaggerated. The world burns 65 percent more coal today than it did in 2000, much of it in Asia, according to a new report by the International Energy Association.
+ Under pressure from the world's biggest polluters, the UN climate talks in Madrid (COP25) fell apart without any deal. The conference couldn't even manage to 'accept' the U.N.'s own IPCC report.
+ A single rancher in eastern Washington state has killed 26 wolves.
Bei Bei goes bye-bye, human compost company, Confederate statue whisked away: News from around our 50 states - USA TODAY
Posted: 21 Nov 2019 12:00 AM PST
Alabama
Mobile: The U.S. Coast Guard is no longer using Mobile Bay for certain types of exercises after rescue swimmers reported falling ill during training. News outlets reported training has been moved from Mobile Bay to the Gulf of Mexico. Capt. William Sasser with the Mobile training station told news outlets that rescue swimmers noted symptoms of "illness and irritation" after working in the bay. He said weekly water testing showed levels of the Enterococci bacteria within acceptable ranges but said the training was moved as a precautionary measure. Sasser said the health of rescue swimmers has improved since the move, and added that the agency has adopted new cleaning and hygiene measures.
Alaska
Anchorage: The Alaska Railroad has launched repairs for an embankment damaged by a magnitude 7.1 earthquake in November 2018. KTVA-TV reported the work is along the mainline track in south Anchorage near the Oceanview neighborhood. Railroad spokesman Tim Sullivan said workers are moving in tons of rock and fill to stabilize the slope. He said about 20,000 tons of rock will be used to shore up the embankment. Sullivan said fixing drainage above the tracks could benefit the neighborhood, as well as the tracks, and could prevent flooding. The work is estimated to cost $2.4 million. Sullivan said the railroad is paying for repairs but will seek reimbursement from the Federal Emergency Management Agency. Major work is expected to be completed by Christmas with landscaping planned for springtime.
Arizona
Phoenix: The remnants of a tropical storm that moved across Arizona brought another round of rain to the Phoenix metro area Wednesday and it is expected to continue Thursday. A flash flood watch was in effect for portions of south-central Arizona through Wednesday night. Significant weather advisories were in effect for portions of the Valley throughout the day. The National Weather Service said rain is expected to continue before easing by Friday. Air traffic at Phoenix Sky Harbor International Airport was seeing weather-related delays Wednesday night. General departures were delayed between 15 to 30 minutes, according to the Federal Aviation Administration. General arrivals were being delayed by 15 minutes, the agency said.
Arkansas
Bentonville: Benton County Circuit Judge Brad Karren has sentenced a television reporter to three days in jail for recording a hearing in a homicide case. The Arkansas Democrat-Gazette reported that Karren sentenced KNWA reporter Nkirurka Omeronge on Tuesday. Karren found her in contempt of court during Mauricio Torres' capital murder proceedings last month. Omeronge said she recorded the proceedings to take notes to ensure accuracy. Omeronge also testified that she has worked at stations in St. Paul, Minnesota, and Phoenix, where reporters could make audio recordings in courtrooms. The Arkansas Supreme Court bars any recordings without the judge's consent. Omeronge's attorney contends his client did not intend to defy the court's ruling. Omeronge was set to start serving her sentence on Wednesday.
California
Oakland: A child cracked a glass-viewing window at the Oakland Zoo's bear exhibit, and officials said there's no need to fear the bears will get out. Oakland Zoo spokeswoman Erin Harrison said in a statement Tuesday that a child hit a rock against the glass several times, "shattering the laminate layer." She said the bulletproof-strength glass at the enclosure where four grizzly bears live is made of six separate panes, each an inch thick. She said another zoo visitor reported the child to the staff, but they couldn't find the family. Harrison said a replacement glass pane will cost $67,000 and require special equipment to install next month.
Colorado
Grand Junction: Next year's U.S. Capitol Christmas tree will come from western Colorado. U.S. Forest Service officials said Monday a tree will be cut from Grand Mesa, Uncompahgre or Gunnison national forest to adorn the Capitol building's West Lawn in 2020. Spokeswoman Kim Phillips told The Daily Sentinel that a formal announcement will be made Friday, and she declined to provide further details. Each year, a national forest is chosen to provide a tree for the Capitol building in Washington. This year's tree is a 60-foot-all blue spruce cut from the Carson National Forest outside of Taos, New Mexico. The Capitol tree last came from western Colorado in 2012, a 73-foot-tall Engelmann spruce from the White River National Forest east of Meeker.
Connecticut
Hartford: Democratic leaders of the state House of Representatives suggested Gov. Ned Lamont reconsider tolling just big trucks, a concept the Democrat campaigned on during last year's election but discarded in favor of tolling all vehicles. House Speaker Joe Aresimowicz and House Majority Leader Matt Ritter, in a joint statement, announced "tolling cars is off the table" and called on Lamont to support truck-only tolls on 12 of the 14 bridges identified in his new 10-year, $21.3 billion CT2030 transportation improvement plan. The leaders estimate truck-only tolls could raise about $150 million annually, less than half of the revenue projected from 14 tolls on all drivers under Lamont's latest plan. Ritter suggested a transportation plan that includes tolls only on trucks could have a better chance of passing in the Democratic-controlled General Assembly. Lamont and lawmakers have been unable for months to come up with proposal that's politically palatable to enough legislators. Lamont said he appreciated the proposal, noting how a "guiding principle" of his plan is a dedicated revenue stream where a large part comes from out-of-state drivers. He urged Democrats and Republicans to bring their plans to a meeting in his office as soon as possible, noting "this discussion should be had with all caucuses dedicated to creating a solution."
Delaware
Wilmington: Authorities said two women were injured when a fire broke out in a rowhouse. The Delaware News Journal reported that the women escaped Monday afternoon's fire by jumping from a second-floor window at the rear of the home. Battalion Chief John Looney of the Wilmington Fire Department said one of the women was taken to Crozer-Chester Medical Center to be treated for burns on her hands and legs, and the other woman was taken to Christiana Hospital for evaluation. It took firefighters about 30 minutes to extinguish the blaze. The Wilmington Fire Marshal's Office is investigating the cause and origin of the fire.
District of Columbia
Washington: A specially equipped Boeing 777 jet took off from Dulles International Airport on Tuesday carrying Bei Bei, a 4-year-old giant panda, to China. Under terms of the zoo's agreement with the Chinese government, any panda born in the U.S. must be sent to China when they reach age 4. When he reaches sexual maturity after age 6, Bei Bei will be entered into China's government-run breeding program, seeking to expand the vulnerable panda population. Bei Bei was born at the zoo on Aug. 22, 2015, the cub (via artificial insemination) of National Zoo pandas Mei Xiang and Tian Tian. His name, which translates as "treasure" or "precious" in Mandarin, was jointly selected by former first lady Michelle Obama and Peng Liyuan, the first lady of the People's Republic of China. Zoo Director Steve Monfort called the occasion "bittersweet." He said zoo staff and visitors had grown to love the bear but that his return was important to the future of the species. The giant panda was once classified as an endangered species. Efforts to save the animal have been successful enough that the International Union for Conservation of Nature changed their status from "endangered" to "vulnerable" in 2016. There are an estimated 1,800 giant pandas in the wild, all of them in southwestern China.
Florida
Auburndale: Online retailer Amazon has said it will open a distribution center in central Florida, creating about 500 full-time jobs. The retailer said in a statement Wednesday that employees will pick, pack and ship large items such as patio furniture, kayaks, bicycles, fishing rods and pet food at a 1 million-square-foot facility in Auburndale. Pay will start at $15 an hour with benefits. Amazon employs more than 13,500 full-time workers in Florida. Gov. Ron DeSantis said the new distribution center was a "big win" for Polk County. The county is part of Orlando's metro area, which had the nation's fifth-largest increase for metropolises from mid-2017 to mid-2018. Tens of thousands of Puerto Ricans moved to the Orlando area after Hurricane Maria devastated the island in 2017.
Georgia
Atlanta: A preliminary report from the National Transportation Safety Board said a small airplane broke up in flight before crashing into a townhouse last month. WSB-TV said the preliminary report doesn't identify the cause of the Oct. 30 crash but includes information investigators will use to determine it. The single-engine Piper-28 slammed into the top floor of a townhouse killing 59-year-old pilot Leslie Csanyi Jr and 60-year-old Scott Lowrie, both of North Carolina. The agency said shortly after takeoff from DeKalb-Peachtree Airport, the pilot reported losing the vacuum gauge. WSB-TV engineer and pilot Cliff Rogers said the vacuum gauge controls instruments in the cockpit that tell the pilot things such as direction, altitude and pitching direction. The final report from the agency is expected to take several months.
Hawaii
Honolulu: A police officer is expected to plead guilty to depriving a homeless man of his civil rights by forcing him to lick a public urinal. John Rabago plans to plead guilty to an indictment because he wants to accept responsibility, his attorney, Megan Kau, told the Associated Press. Court records show a change-of-plea hearing is scheduled for Dec. 16. Rabago's co-defendant pleaded guilty in September to failing to report that Rabago forced the man to lick the urinal in January and that it wasn't the first time. Rabago, who remains on restricted duty, and Reginald Ramones, who left the department in August, were arrested and charged earlier this year with conspiring to deprive a man of his civil rights. As part of a deal with prosecutors, Ramones in September pleaded guilty to a lesser charge that he knew Rabago committed a civil rights violation but didn't inform authorities about it. The homeless man feared he would be arrested and reluctantly obeyed Rabago's orders, according to Ramones' plea agreement. Rabago had previously threatened another man he was questioning by saying he wouldn't be arrested if he stuck his head in a toilet, the document said. Ramones said in court that Rabago persuaded him not to tell authorities what happened in the public bathroom and to delete their text messages about it. Rabago told him to say he was joking when he talked about making the man lick the urinal, Ramones said.
Idaho
Boise: Gov. Brad Little has issued an executive order aligning Idaho law enforcement activities with federal law to allow the transport of hemp across the state. The Republican governor issued the order Tuesday in the wake of a U.S. Department of Agriculture interim rule published in late October. Little said Idaho is likely in conflict with federal law. Little said the executive order is needed to temporarily resolve the conflict until state lawmakers find a permanent solution. Federal law prevents states from prohibiting the transportation of legal hemp. But Idaho's anti-marijuana laws are so broadly written that they include hemp. In January, Idaho authorities arrested a truck driver and seized nearly 7,000 pounds of what they believed to be marijuana, even though the company shipping the material said accompanying paperwork made clear it was industrial hemp.
Illinois
Leland: Parents of students at a northern Illinois elementary school are angry after an older student led an experiment that asked their children to open child-proof medicine bottles. Parents were not told in advance about Friday's project at Leland Elementary School in LaSalle County. On Sunday, the principal and Leland School District Superintendent Jodi Moore sent parents a letter saying that a junior high school student had worked with some kindergartners and first-graders "to gather data for a science fair project." But Moore later told the Chicago Tribune that the older student "may have" shown some students how to open a bottle. She said the older student was not acting maliciously. Moore said she learned the student was being supervised while modeling the experiment on online sample science fair experiments that examines if child-proof containers are authentic. The first-grade teacher also told Moore she had to remind the older student, "no coaching," Moore said. However, parents expressed concern that the project could happen without their consent and about the school's communication methods. Moore said the school will begin requiring that permission slips be sent out for students who participate in science experiments.
Indiana
Indianapolis: The longest-serving leader of the Indiana House has decided to retire after the 2020 legislative session. Republican Speaker Brian Bosma told lawmakers Tuesday that he would continue in the powerful position that largely controls which proposals are considered until the upcoming session ends in March. Bosma said he wouldn't seek reelection in 2020 after 34 years in the House. Bosma presided over the House as Republicans took major steps such as creating the state's private school voucher program, leasing the Indiana Toll Road to a private operator and adopting statewide daylight saving time. The 62-year-old Indianapolis resident has been speaker since 2011 and also held the post in 2005-06. He said he will become chairman of the Republican Legislative Campaign Committee and continue working at an Indianapolis law firm.
Iowa
Des Moines: Warren County is the epicenter of a disease that has killed at least 1,800 whitetail deer in Iowa this year. Brought on by a virus, the epizootic hemorrhagic disease causes heart and lung tissue in infected deer to weaken and burst. In Warren County, it has killed at least 773 deer, and likely many more, officials said. EHD is not a threat to humans – the virus cannot be transmitted by eating infected deer meat – but it threatens to thin herds and affect hunting in central Iowa. "I'm definitely concerned," said Jim Priebe, director of the Warren County Conservation Board. An avid hunter, Priebe usually buys three or four doe tags each year. This year, he said he is only buying one. Deer tag sales are down across the state, Iowa Department of Natural Resources officer Richard Smith said. The DNR has sold 130,487 so far, compared to 143,966 at the same time last year. Doe tag sales are down, too. Each year, the DNR releases a set number of doe tags in each county to help control the state's deer population. There are about 600 doe tags still remaining from the 2,700 that were available in Warren County. Last year, the county's doe tags were sold out by October.
Kansas
Wichita: Authorities said a runaway police dog bit a teenager on the face and chest. The Sedgwick County Sheriff's Office said in a Facebook post that the German shepherd, named Bocephus, disappeared Monday night. Someone found the dog, put him on a leash and walked around a neighborhood in an unsuccessful search for his owner. The person then returned home, and Bocephus was placed in the bedroom of a 14-year-old boy. The teen took the dog for a walk the next morning and was bit while removing the leash. The post said the boy was treated at a clinic for minor injuries. Lt. Tim Myers said the dog will return to service after a 10-day quarantine, which is standard after a bite. Police don't know how the dog got out.
Kentucky
Frankfort: A Kentucky transportation official said the state plans to set up 12 regional offices to issue special driver's licenses that will be needed in less than a year to board domestic airline flights. Media outlets reported that the transportation official, Matt Henderson, told state lawmakers on Monday that the state would like to have 28 to 30 regional offices. Henderson is vehicle regulation commissioner in the state Transportation Cabinet. The state faces an Oct. 1, 2020, federal deadline to start issuing Real ID driver's licenses. Henderson said the cost to operate and staff 28 regional offices would be about $16 million a year, but the sale of the special licenses would help defray the expenses. The Lexington Herald-Leader reported licenses will cost $24 for four years and $48 for eight years
Louisiana
Lafayette: U.S. Rep. Clay Higgins said the Lafayette Regional Airport will be receiving  $5.5 million in supplemental federal funding for new terminal construction. The $90 million terminal construction project will replace the existing terminal with a 120,000-square-foot facility that will include open space for concessions and services. The current terminal was built in 1930. The money comes from U.S. Department of Transportation as part of the Federal Aviation Administration's Airport Improvement Program. In August, the airport received a $2 million grant from the U.S. Department of Commerce to rehabilitate the parking facilities, which would be matched $3.38 million in local investment and will create 82 jobs, according to the office of U.S. Commerce Secretary Wilbur Ross. That money is being used to build or repair parking lots that will be needed for the airport's new passenger terminal, scheduled to be completed near the end of 2022.
Maine
Portland: New England shrimp are still in bad shape despite a fishing shutdown that is unlikely to end soon, new data showed. The region's shrimp fishing industry, long based mostly in Maine, has been shut down since 2013 because of concerns about the health of the population. Recent surveys off Maine and New Hampshire said signs are still poor, scientists with the regulatory Atlantic States Marine Fisheries Commission said. A big part of the problem is that shrimp thrive in cold water and the Gulf of Maine is warming faster than most of the world's oceans. The mean average summer sea bottom temperature was about 42 degrees from the mid-1980s to the early '90s, and it rose to 45 degrees this year, said Dustin Colson Leaning, a fishery management plan coordinator for the Atlantic States. That small difference makes it harder for young shrimp to thrive and join the population, he said. The fishery for the shrimp is shut down until at least 2021 because of a previous action by an Atlantic States regulatory panel. The panel could vote to change that on Dec. 6, but it's unlikely given the negative trends, Leaning said.
Maryland
Baltimore: The state health department is investigating a cluster of E. coli after seven people who fell ill from the bacteria reported eating the same prepackaged salad. The health department said in a statement Monday that those who contracted the bacteria said they ate the same Caesar salad purchased at Sam's Clubs throughout the state. One person has been hospitalized with the illness. The department confirmed tests of one of the salads identified E. coli in the romaine lettuce. The statement advised others not to eat any Ready Pac Bistro Bowl Chicken Caesar Salads with an Oct. 31 expiration date. The salad is also sold at other stores. Health officials said E. coli causes severe stomach cramps, fevers and vomiting, and can be life-threatening in extreme cases.
Massachusetts
Boston: Massachusetts drivers would no longer be able to use hand-held cellphones behind the wheel under a bill heading for final approval by state lawmakers. The bill would allow hands-free cellphones. Massachusetts already bans texting while driving. The bill would impose fines of $100 for a first offense, $250 for a second offense and $500 for a subsequent offense. The bill was approved in the House on Tuesday and is coming up for a vote in the Senate before heading to Republican Gov. Charlie Baker's desk. The bill also requires the Registry of Motor Vehicles to collect data from every traffic citation, including the driver's age, race and gender without identifying the driver. The information would help identify police agencies that may be engaging in racial or gender profiling
Michigan
Grand Rapids: Attorneys for a Latino American war veteran who was wrongfully detained by immigration agents in Michigan have filed a $1 million claim against the U.S. government for his three days in custody. Jilmar Ramos-Gomez is a Michigan-born U.S. citizen. Yet he was taken into custody after his release a year ago from a Kent County jail for an alleged crime. The American Civil Liberties Union said Ramos-Gomez's "shocking mistreatment" only exacerbated his post-traumatic stress disorder from his service as a Marine in Afghanistan. Immigration and Customs Enforcement declined to comment Wednesday. The city of Grand Rapids recently agreed to pay $190,000 to Ramos-Gomez. A Grand Rapids police officer played a key role in notifying ICE about the man. Separately, the ACLU filed a lawsuit Wednesday seeking documents about Ramos-Gomez' detention
Minnesota
Duluth: Damaged Torah scrolls and prayer books that were salvaged from a Duluth synagogue fire in September have burned again in a garage fire. Officials of Adas Israel Synagogue said the items were being kept in the garage and were to be buried in keeping with Jewish tradition. The garage fire broke out Sunday in Duluth's Central Hillside. Fire officials said the garage fire is not suspicious, but the cause is under investigation. Former synagogue president Phillip Sher told WDIO-TV the damaged scrolls still will be buried. A homeless man admitted starting the fire that destroyed the 117-year-old synagogue. Matthew Amiot told police he tried to spit on the fire to put it out, but walked away when that didn't work. Police don't believe the synagogue fire was a hate crime.
Mississippi
Jackson: A hotel that was a gathering spot for Mississippi lawmakers and lobbyists might be saved if it can become a historic landmark. Trustees for the Mississippi Department of Archives and History have put downtown Jackson's Sun-N-Sand Motor Hotel on consideration for a state landmark designation. WAPT-TV reported that a 30-day public comment period began Nov. 5. After that ends, trustees will decide on the designation. The Sun-N-Sand opened in the 1960s near the state Capitol. It closed in 2001, and the buildings have been deteriorating. On July 10, the Mississippi Department of Finance and Administration announced its intent to tear down the building but keep its iconic midcentury sign.
Missouri
Kansas City: An investigation has found that the Kansas City School District falsified attendance data and will be forced to repay money to the state. The Kansas City Star reported that the district released the findings publicly Wednesday morning after reporting them to state education officials earlier this month. The investigation found that at least seven officials were involved in falsifying the data from 2013 to 2016 before Superintendent Mark Bedell was hired. Three of the employees are no longer with the district and the other four have been placed on paid administrative leave. Because the state funds schools in part based on student attendance, the manipulation led to the district being overpaid. The amount it will be required to pay back hasn't been determined. Bedell said steps have been taken to ensure it never happens again.
Montana
Stevensville: About 30 bison escaped a western Montana ranch and ended up on a highway near Stevensville, where two suffered fatal injuries after being struck by a pickup truck. Bitterroot Bison owner Troy Westre told the Ravalli Republic someone apparently opened a gate on the north end of the ranch property Monday night. The Montana Highway Patrol received a report of bison on the Eastside Highway at 8:50 p.m. Patrol Sgt. Scott Bennett said one bison was killed by the collision with the pickup truck and another had a broken leg and was euthanized. The pickup was totaled. The patrol's incident report does not indicate whether the driver was injured. Family, friends and neighbors helped Westre round up the rest of the herd and they were back at the ranch by midnight.
Nebraska
Lincoln: The Nebraska corrections department has asked more than 600 inmates to say if they would prefer to serve their sentences in facilities in their home states, opening the door to transfers that could help ease overcrowding in Nebraska's prisons. The Correctional Services Department said in letters to the prisoners last week that the department understands that transfers to their home states would place some inmates closer to family and friends. Transfers would be carried out through Nebraska state statutes and the Interstate Corrections Compact Act, said Laura Strimple, department chief of staff. She told the Lincoln Journal Star that it would be up to the receiving state to approve the transfer. If transfers are approved, housing costs will fall to those states.
Nevada
Boulder City: The remains of 17 U.S. military service members who went unclaimed by relatives after their deaths in the Las Vegas area since 1992 have been laid to rest with an honor guard salute in Boulder City. The Las Vegas Review-Journal reported that a Tuesday ceremony sponsored by Women Veterans of Nevada at the Southern Nevada Veterans Memorial Cemetery followed two similar salutes in 2018 for the unclaimed remains of 47 veterans. Retired Air Force Senior Master Sgt. Bobi Oates told the newspaper the deaths of 248 veterans have been similarly commemorated since 2009 in northern Nevada. Officials said the veterans had returned home alive following World Wars I and II, the Cold War, the Korean War and the Vietnam War. Their bodies had been stored in area funeral homes.
New Hampshire
Londonderry: A steel section of the World Trade Center has been given to a New Hampshire fire station through a foundation named in memory of a fallen 9/11 firefighter. The Eagle Tribune reports a motorcade delivered it to the Central Fire Station in Londonderry on Friday. Fire and police officials gathered to witness the 3-foot, 60-pound section being brought into the station and placed on a display. Inscribed with the words "WTC 9/11" and "Never Forget," the steel section will become part of a permanent 9/11 memorial at the front of the fire station. It will be completed in June. Fire Chief Darren O'Brien said the piece "represents resilience, a piece of remembering." The donation of the steel section was made possible by the Stephen Siller Tunnels to Towers Foundation.
New Jersey
West Windsor: A police dashcam video showed an Amtrak train smashing into a car on tracks in New Jersey. Police in West Windsor Township said the collision occurred late Tuesday, just north of the Princeton Junction train station. The 2012 Toyota Camry was disabled on the tracks and relatives of the driver were off to the side when an Amtrak train heading south hit the car, destroying it and sending it into a police car. The video showed people running for cover as the train approaches. No injuries were reported. Amtrak said 59 passengers were on the train and that no equipment damage was reported. Train service was disrupted for about three hours. Police said the driver has been charged with DUI.
New Mexico
Santa Fe: A cat that had been missing for five years in Portland, Oregon, has been found in Santa Fe. The Santa Fe Animal Shelter announced this week that Sasha the black cat was recently found wandering the streets of New Mexico's capital. Officials said a scan of the cat's microchip revealed that the kitty had traveled more than 1,200 miles from Oregon. American Airlines offered to fly the cat to Portland, along with a member of the Santa Fe Animal Shelter. Officials will present the animal to Viktor Usov, the cat's original owner. Usov said the family thought they would never see the cat again.
New York
Syracuse: A janitor who removed racist graffiti at Syracuse University has started a campaign of kindness. Syracuse.com reported that Keri Courtwright has been taping inspirational notes on doors, mirrors and paper towel dispensers during her rounds. Courtwright said she wants to spread "good energy." One message said: "Kindness changes everything." The notes are an extension of the positive messages she had been posting in the Facebook group Pay it Forward CNY. Some co-workers have joined her effort. One quote urges onlookers: "Be the change you wish to see in the world." Authorities have fielded about 10 recent reports of racist vandalism, graffiti and shouted slurs targeting Jews, Asians and black students at the private upstate New York university. Officials are also investigating a white supremacist manifesto that was circulated electronically on campus.
North Carolina
Pittsboro: A Confederate statue has been removed overnight from a historic courthouse. Chatham County officials issued a news release late Tuesday night saying work had begun to take down the soldier that stood in front of the courthouse in Pittsboro since 1907. News outlets reported that a subdued crowd of several dozen watched the work. Even the base of the statue was gone before dawn. It has been rare for public officials to take down Confederate statues in North Carolina since the enactment of a 2015 state historic monuments law restricting the removal of public monuments. But county officials argued in court that the monument was private property, owned by the United Daughters of the Confederacy, and a judge hearing the group's challenge declined to block the removal.
North Dakota
Bismarck: State regulators said oil production in September was down slightly from the record set a month earlier. The Department of Mineral Resources said the state produced an average of 1.44 million barrels of oil daily in September. That's down from the record of 1.48 million barrels a day in set in August. North Dakota also produced a 2.9 billion cubic feet of natural gas per day in September, down from a record 3 billion cubic feet in August. Statewide, companies flared 18% of all gas produced in September, above the 12% target. A record 16,099 wells were producing in September, up from 15,964 in August. The September totals are the latest figures available. There were 55 drill rigs operating Tuesday, down six from the September average.
Ohio
Alger: The remains of a soldier killed in the Korean War have been identified as Army Pfc. Wilbur T. Tackett of Alger. The Defense POW/MIA Accounting Agency said the remains of Tackett were accounted for on Aug. 9. That followed an analysis that took place after North Korea turned over 55 boxes of remains following a 2018 summit between President Donald Trump and Kim Jong-Un. The agency said Tackett, 18, was a member of Battery B, 57th Field Artillery Battalion, 31st Regimental Combat Team, 7th Infantry Division in late 1950. He was reported missing on Dec. 6, 1950, when enemy forces attacked his unit near the Chosin Reservoir in North Korea. Tackett will be buried in his Ohio hometown. No date has been set.
Oklahoma
Oklahoma City: A Tishomingo attorney who is also a Chickasaw Nation district judge has been appointed to the Oklahoma Supreme Court. Gov. Kevin Stitt on Wednesday announced the appointment of Dustin Rowe to the court to fill the vacancy left when Judge Patrick Wyrick was appointed a federal judge. Lowe is a former mayor of Tishomingo, having been elected at age 18 in 1994 and serving two terms. He has practiced law in Tishomingo since 2001 and is a district judge on the Chickasaw Nation District Court. Lowe is Stitt's second appointment to the state Supreme Court after he selected Judge John Kane in September to replace retiring Justice John Reif. Rowe was chosen from among three candidates recommended to Stitt by the state's Judicial Nominating Commission.
Oregon
Crater Lake: Officials said the Army Corps of Engineers Road System at Crater Lake National Park is among Oregon's latest entries in the National Register of Historic Places. Park officials said Tuesday that the National Park Service accepted the nomination Aug. 12. The nomination centered on a previously seldom-known effort by the Army Corps of Engineers in highway engineering and construction that happened from 1910 to 1919 in the park. The Army Corps of Engineers Road System, a precursor to the historic Rim Drive, is significant for its association with the earliest period of highway engineering in Oregon. The road system was the first federally funded and supervised highway project in Oregon and is the only road project in Oregon attributed to the U.S. Army Corps of Engineers. The road system is the fourth historic district listed at Crater Lake National Park, with others at Rim Village, Park Headquarters and along Rim Drive.
Pennsylvania
Harrisburg: A moderate Democrat in the state Senate from an area that shifted decisively to support Donald Trump in 2016's presidential election is switching his registration to become an independent and said Tuesday that he will caucus with the Republican majority. In a news conference in his Capitol office, Sen. John Yudichak of Luzerne County said that he had found a growing disconnect with an increasingly liberal Democratic caucus and party and that some issues that are important to him will find a better home in the Republican caucus. A pro-labor descendant of coal miners in a historic coal region, Yudichak maintained that his move wasn't personal or about a single event. His stances on issues won't change, such as backing some of Democratic Gov. Tom Wolf's signature issues, and his alliances with Democratic allies such as labor unions and trial lawyers won't change, he said. Adding to the tightrope Yudichak will walk, he said he would continue to support and raise funds for Democrat Joe Biden in the 2020 race for president, as well as Democratic candidates whose interests align with his. Republicans hold 27 seats in the 50-seat chamber, with one solidly Republican district temporarily vacant until the winner of a Jan. 14 special election is sworn in. Counting Yudichak and the vacant seat, Republicans will likely have an effective 29-21 majority next year.
Rhode Island
Providence: The state Democratic Party has approved new bylaws that ban its Women's Caucus from endorsing candidates on its own, spending money it raises and making public statements without the party's approval. The Providence Journal reported the bylaws were approved Monday on a vote of 120-37, after an acrimonious debate, failed motions and angry chants. Party Chairman Joseph McNamara said Democrats want a unified message going into the election. Women leading the caucus said it's a way to silence them. They announced Tuesday that they've established the Rhode Island Democratic Women's Caucus, which is no longer affiliated with the state party. They said the new caucus will work to ensure all voices are heard and heeded in government, especially those of women and minority groups.
South Carolina
Charleston: Mayor John Tecklenburg has been elected to a second term. Tecklenburg received 61% of the vote in Tuesday's runoff, defeating Charleston City Councilmember Mike Seekings. The men ended up in a runoff after a five-candidate race where Tecklenburg received 48% of the vote. In 2016, Tecklenburg replaced Joe Riley, who was Charleston's mayor for 40 years. Tecklenburg said he will spend the next four years working with everyone – including his opponents in this race – to make Charleston a better place. City Council members spent several months reviewing an audit of Tecklenburg's spending.
South Dakota
Rapid City: A Rapid City mall has banned a Native American cultural practice following health complaints. Rushmore Mall security recently gave the I Am Legacy youth outreach center a letter saying it could no longer burn sage because it was jeopardizing people's health. The center's founder, Erik Bringswhite, called the order "a bit hurtful" and said they didn't mean to harm anyone by burning about a nickel-sized amount of sage twice a day. KOTA-TV reported the mall's general manager, Sandy Brockhouse, said the burning smell has sickened some people. Both parties agreed to sage burning before the center moved in, but only when there is proper ventilation. And so far, that ventilation system has not been installed. Brockhouse said the center could burn it outside.
Tennessee
Nashville: Officials said they're committing not to halt or limit coverage under a revised proposal to become the first state to receive funding in a lump sum for its Medicaid program, TennCare. The block grant plan heading for federal consideration Wednesday was amended to say the state "would not be permitted to use this authority to make reductions to its benefits package." Although Republican Gov. Bill Lee assured that patients wouldn't risk losing benefits or eligibility, the first draft elicited overwhelming concern about possible cuts to those areas. The submitted version also said possible state savings could be used to expand TennCare eligibility. The federal government will now consider the $7.9 billion plan. If the parties negotiate an agreement, state lawmakers get a final vote. Legal challenges likely will follow.
Texas
Houston: A private group that wants to build its own southern border wall next to the Rio Grande in Texas won't begin construction until the U.S. government certifies the project won't worsen flooding. The agency that oversees the river under treaties signed with Mexico has asked the group We Build the Wall to halt construction until it submits more information about the project so the commission could study it. We Build the Wall's founder, Brian Kolfage, said Tuesday that the group won't build until it has the approval of the agency, the International Boundary and Water Commission. The group had announced on Facebook that it was starting to build a barrier on 3.5 miles of private land in South Texas.
Utah
Salt Lake City: A legislative audit said Utah's oil and gas division has not carried out state-mandated oversight allowing more than 100 noncompliance cases to go unresolved and lack of environmental contamination cleanup at waste disposal sites. The audit released Tuesday said the Utah Division of Oil, Gas and Mining failed to prioritize inspections or keep records according to agency policy. Officials said the division has also left taxpayers on the hook for about $1 million in reclamation costs for abandoned wells. Officials say the division falls under the Department of Natural Resources and is tasked with maintaining regulatory oversight of 193 oil and gas operators at over 16,000 wells and 29 waste disposal facilities. Division executives said changes are already underway including reducing the unresolved cases backlog from 105 to 33 cases.
Vermont
Ascutney: The state is postponing plans to cut down an old maple tree that once shaded a farm that was seized to make for the construction of Interstate 91. The state and people in the Ascutney neighborhood are looking for a way to commemorate the legacy of Romaine Tenney, who refused to sell his farm to the state as the interstate was being built in the 1960s. Some have called for preserving the tree. After his farm was seized, Tenney barricaded himself inside his farmhouse and burned it, and his barns, taking his life. The Valley News reported officials agreed Monday night to seek a second opinion on the tree. The state also said it will work with the town on a historical marker for Tenney
Virginia
Chatham: The Pittsylvania County Board of Supervisors voted to designate its county as a Second Amendment sanctuary. The Danville Register & Bee reported the board voted unanimously on Tuesday night to adopt the designation. Nearly all of the audience of 150 attending the meeting stood up to cheer and applaud the vote. The resolution is not legally binding, but expresses the county's intent that its public funds not be used to restrict Second Amendment rights. The vote was sparked by Democratic Gov. Ralph Northam's proposed gun-regulation bills in a Democrat-controlled General Assembly starting next year. On Monday, the Appomattox County Board of Supervisors voted to declare itself a Second Amendment sanctuary. Charlotte, Campbell and Carroll counties also have passed similar resolutions.
Washington
Seattle: A new company has announced plans to bring an alternative to human burial and cremation to Washington state called human-composting. The Seattle Times reported Tuesday that Recompose founder Katrina Spade hosted a gathering last week to celebrate the company's first location in Sodo. Officials said Spade partnered with a soil scientist who led a successful research trial and convinced legislators to change state law about the disposition of the dead. Company officials said Recompose is expected to open in 2021 and cost $5,500 each customer, more than basic cremation, but less than most funerals. Officials said each body would produce about 1 cubic yard of soil. Officials said excess soil is expected to be sent to land intended to become an ecologically sustainable village.
West Virginia
Snowshoe: The state's ski and snowboard season is set to begin Friday, when the first resort opens its lifts and trails for the winter. The Charleston Gazette-Mail reported Snowshoe Mountain Resort in Pocahontas County will power up three of its lifts and open 11 trails and a terrain park at its Snowshoe Basin area at the end of this week. Canaan Valley Resort in Tucker County will follow less than a month later by opening its four lifts and dozens of trails for skiing and snowboarding on Dec. 14. Others are expected to follow throughout December, but could open sooner if they're able to make enough snow. West Virginia Ski Areas Association spokesman Joe Stevens said recent cold weather has been beneficial for the resorts' snowmaking processes.
Wisconsin
Madison: Gov. Tony Evers signed into law a measure that changes how electric bikes, or e-bikes, are regulated in a move designed to increase rider safety. The bikes with small rechargeable electric motors are gaining in popularity, creating some conflicts because current law treats them the same as gas-powered motorbikes. Under current law, e-bikes are banned from bike paths and operators must carry a valid driver's license. The increased popularity of e-bikes led to the effort to bring regulations into line with their use. The bill signed by Evers on Wednesday treats e-bikes like regular bikes, and also giving local governments the ability to restrict their use on some bike paths. Evers said he was happy to sign the bipartisan bill to support the use of e-bikes, which he called a "more sustainable and accessible transportation option."
Wyoming
Jackson: A survey asking middle school students about their sexual orientation is angering some parents. The survey went out to Jackson Hole Middle School students in October. The Jackson Hole News & Guide reported it was part of an effort to determine if the school should have a gay-straight alliance or other support for LGBTQ students. Parent Mike Mielke said the questions were inappropriate and school officials at least should have told parents about the survey. Principal Matt Hoelscher said he pulled the survey after he found out about it. Hoelscher said there are better ways to get such information. Hoelscher said the survey originated in the school counseling office, which sought to identify and reach out to marginalized students.
Read or Share this story: https://www.usatoday.com/story/news/50-states/2019/11/21/bei-bei-goes-bye-bye-human-compost-company-confederate-statue-whisked-away-news-around-states/40657411/
Ragan, Steckman host listening post this weekend in Mason City - Globe Gazette
Posted: 07 Feb 2020 08:33 PM PST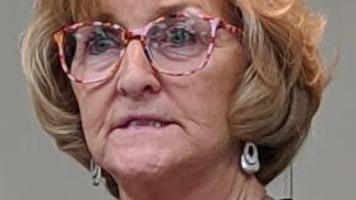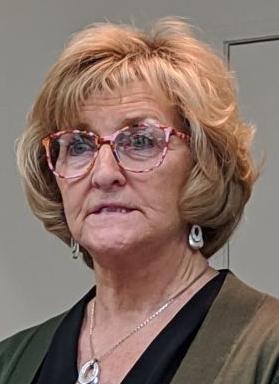 Sen. Amanda Ragan and Rep. Sharon Steckman will hold a legislative listening post Saturday in Mason City.
The event will take place from 10 to 11:30 a.m. at the Mason City Public Library, 225 Second St. SE, and will feature an update on the current legislative session and a Q-and-A.
The listening post is free and open to the public.
Throughout recent years, the North Iowa legislators, both Democrats, have held listening posts together and separately to address voters and what could or will impact them.
Ragan's district, Senate 27, covers Franklin County, western Cerro Gordo, and part of Butler; Steckman's district, House 53, is focused in Mason City and central Cerro Gordo County.
They Served With Honor: North Iowa's Vietnam Veterans
They Served with Honor: Chuck Machin, Alta Vista
ALTA VISTA — Engineering skills came in handy for a 1957 Osage High School graduate while he was stationed in Vietnam.
Chuck Machin, Alta Vista, enlisted and first served in the Air Force from 1958 to 1962, later working as a foreman in an Osage body shop for a few years.
"I didn't have no money to buy the place, so that's when I decided to go back to the Air Force," said Machin, 77, who re-enlisted and served from 1965 to 1969.
While in the Air Force, Machin attended six different schools, learning to repair aircraft with sheet metal and to X-ray planes to find internal cracks.
He had no combat training when he was deployed to Vietnam in 1965 at age 26.
Although Marines could fix aircraft in a neighboring hangar with an M16 slung across their back, Machin said he wasn't allowed to have a weapon due to his lack of training.
"When I got there, they took our rifles away," he said. "I didn't have a rifle or pistol the whole year there, no protection."
Machin worked on planes within a guarded perimeter in Da Nang, the central part of the country. Since he had to "start over" when he re-enlisted, he often worked on big jobs, which meant a number of second shifts.
While their compound was supposed to be guarded, Machin said they were overrun by the enemy one time.
"I had bullets flying by me," he said.
He was often in downtown Da Nang riding around in trucks, something he said wouldn't have been safe near the end of war. "They would have shot you in a minute," he said.
Skilled in plumbing and carpentry, Machin transformed his tent into deluxe accommodations, making a screened-in porch, floor, sidewalls and picnic table. He also had electricity, but since the wattage was different the light from bulbs was dim.
"I was kind of an engineer," he said.
A handmade sign on the entrance read, "Home sweet home."
But sometimes it wasn't so sweet, sleeping close to the flight line.
"The young lieutenants would take off straight up, causing a sonic boom," Machin said. "It was terribly noisy."
He was also responsible for installing plumbing in a building that went up and he made a couple of inventions — a motor-operated sled ejection system and an apparatus to keep hands from getting burned while using flares at night.
Machin, who was married at the time with a family, was paid $3,000 — about $23,000 in today's dollars — for his year in Vietnam. He fixed bicycles as a side job and used some of his earnings to buy equipment to shoot photos and video.
He also got to see a couple of celebrities — Roy Rogers and Dale Evans — in a USO show while in Vietnam, and was able to see Bob Hope from a distance.
He laments the fact that he missed an opportunity to talk with John Wayne by just a couple of minutes.
As he repaired bullet holes on aircraft, Machin was exposed to Agent Orange, which he said was stored in huge tanks inside the planes.
"It soaked into my shoes," he said. "They didn't wash the aircraft, so you had to watch your step because it was slippery."
Machin has since had health problems he believes are related to Agent Orange exposure. He also struggles with post-traumatic stress disorder, which he says "comes and goes."
"My opinion of PTSD, it is real and it will get you," he said.
After he returned home from Vietnam — to "not one person shaking your hand, no party, no parades" — he built an auto body shop in Topeka, Kansas.
Machin, who says he struggled in school and had trouble reading, has since owned five businesses and has been a plumber for 58 years. He is also a classic car enthusiast.
Proud to wear his newly-acquired Vietnam veteran cap, Machin has kept track of everyone who's thanked him for his service — 30 people to date, he says.
They Served with Honor: Mark Smith, Buffalo Center
OLIVE BRANCH, Mississippi — A Buffalo Center native who served in Vietnam and Iraq has spent 31 years in the armed forces as a Marine and soldier.
In 1966, Mark Smith had the choice of taking a site test or enlisting in the Marines.
"With all the wisdom of an 18-year-old, I joined the Marines," said Smith, who was attending Mason City Junior College at the time.
He enlisted with two others from Buffalo Center — Jerome Jensen and Walt Calhoun, who were his roommates and classmates at the junior college.
They went through boot camp together and were in Vietnam at the same time with different units in close proximity, but never saw each other.
Smith, who worked in general supply, was sent to northern Vietnam's An Hoa Combat Base later that year. As a supply runner he saw a fair amount of action, especially July 4, 1967.
"The bad guys decided to make that a special holiday," Smith said. "They provided all the fireworks."
After completing his two-year enlistment, Smith returned to college as an education major, later teaching in Iowa for 20 years.
During that time, he sought to join the Marine Corps Reserve, but ended up in the Army Reserve as there wasn't a Marine unit available.
In 1996 Smith was asked to enlist full-time in the Army. As a former Marine, he says, soldiers looked up to him.
Smith was deployed to Iraq for a year in 2004, working in counterintelligence. While he said he can't talk much about what he did in the Middle East, he worked briefly at the Abu Ghraib prison, assisting interrogators with information they received.
He was later moved to Baghdad, where he says he lived in a tent and worked as an analyst in a palace — one of many formerly owned by Saddam Hussein.
Smith found combat situations in Vietnam and Iraq to be similar.
"We had a lot of trouble with booby traps along the road in Vietnam," he said. "In Iraq, it was the same thing, but they were much more powerful and sophisticated."
He struggled with post-traumatic stress disorder after Vietnam, which was reignited in Iraq.
"I had come to grips with Vietnam's demons but Iraq opened that can of worms again," he said. "I had two to deal with but I got help. I was encouraged to get help."
The experience returning home was "day and night."
"When you came back from Vietnam, you didn't tell anyone you were there other than family and close friends," Smith said. "When I came back from Iraq, there were people at airports applauding and welcoming people home."
He retired in 2008 after 29 years in the Army, 12 of which were active duty. He and his wife, Barbara, live in Olive Branch, Mississippi, a suburb of Memphis, Tennessee.
He feels it was an honor to serve his country.
"Without hesitation, I'd do that again," Smith said. "I miss it — the military is like a close-knit community."
They Served with Honor: Jim Marlow, Charles City
CHARLES CITY | A Charles City Marine seriously injured in Vietnam says fear helped keep him alive.
 "Some guys got so lax with what they were doing and ran into problems," said Jim Marlow, 66. "Staying on my guard helped me survive."
Marlow, a Tama native, was 17 when he enlisted in the Marine Corps in Mason City in 1967.
"This may sound corny, but I wanted to be the best," he said of choosing the branch.
Marlow was sent to Vietnam's demilitarized zone in 1968 to provide motor transportation services. He ended up being in the country for 24 months.
"As a young kid over there, I hated it," he said. "When they told me I would have to do two tours, I hated it even more."
Marlow had a variety of responsibilities, He worked on a gun line; hauled ammunition, beer and food; and backed up door gunners on helicopters.
"I enjoyed every one of them," he said.
Marlow sustained two life-threatening injuries while in southeast Asia. He lost a leg to an anti-tank mine and took a shell fragment to the chest.
After 18 months in the Philadelphia Naval Hospital, Marlow was honorably discharged in November 1970.
He then tried to put his life back together. Marlow married a woman he had been dating before the war, but they soon divorced.
"When I came home, I wasn't the person she had fallen in love with," he said.
He moved to Charles City, marrying his current wife, Connie, in 1970. Marlow held a number of jobs — truck driving, roofing, working in a management office and managing the Charles Theatre.
He says he still has trouble coping with loud noises, especially thunder.
"It just bothers the heck out of me because I saw a significant amount of combat while I was there," he said.
Operation LZ in Forest City last summer was a healing experience, he said.
Marlow has also been part of the Marine Corps League for about 20 years, currently serving a co-coordinator for Floyd County for the League's North Iowa Detachment No. 859.
"Being around former Marines, it helps with processing," he said.
The League, which is for Marine Corps veterans, supports injured Marines, youth programs and Toys for Tots and assists with veterans benefits.
They Served With Honor: Jerry Kelley, Nora Springs
NORA SPRINGS — Army Staff Sgt. Jerry Kelley's fiancee met him at the airport with a change of civilian clothes when he flew home from Vietnam in 1969.
Kelley, of Nora Springs, changed in the airport bathroom, threw his Army uniform in the garbage and walked out the door.
At the time he would never have imagined going back to Vietnam, but five years ago that's exactly what he did.
He's been there every year since.
"I always wanted to go back, because I thought it was … I liked the country myself," Kelley explained. "A lot of these guys are like, 'What the hell's wrong with that guy?' But, I had the opportunity to go back."
Drafted into the Army in 1967, Kelley did basic training at Fort Campbell, Kentucky. Advanced training was in Fort Knox, Kentucky.
He went to non-commissioned officer school and arrived in South Vietnam in August 1968 as a sergeant in B Troop in the 1st Squadron, 1st Cavalry Americal Division.
A commander of an armored personnel carrier, Kelley rode on top of the vehicle issuing commands to the driver and two gunners as they rolled along wood lines and through the rice paddies.
They had some close calls as they went on search-and-destroy missions based out of Firebase Hawk Hill near Tam Ky, Vietnam.
His carrier hit two land mines and was struck by a rocket-propelled grenade, or RPG.
Although the land mines were not direct hits, each triggered blasts that blew Kelley off the vehicle and the carrier off its track.
The RPG didn't detonate, but left a fist-sized dent next to the Snoopy decal on the side of the personnel carrier.
"We didn't know it was a dud until the next morning (when) it was laying on the ground," Kelley said. "We were real fortunate nobody got killed."
Kelley was injured later that night.
"The same night that that RPG rocket hit us, all this artillery was coming at us – rockets coming at us," Kelley said. "Most of us got shrapnel in several places."
He was eventually transferred to headquarters troop, whose commander oversaw the activities of the A, B and C troops. Kelley's responsibilities at headquarters included keeping an eye on the Chinese man who served as the unit's interpreter.
That could be an adventure.
"He could speak difference languages so they needed him," Kelley said. "So, when he went to town, I had to go with him at night, too. I was scared."
When asked to participate in the Globe's series, Kelley wasn't sure whether he wanted to share his story.
He eventually decided it was something he wanted to do. His wife, Connie, who met him at the airport in 1969, sat in on the interview.
Kelley figures that a lot of people probably don't know he is a Vietnam veteran. It's not something he's talked about much, even to his sons.
"There's a lot of veterans out there that people don't know are Vietnam veterans," Kelley said.
Many were recognized for the first time at Operation LZ, a large welcome-back event for Vietnam veterans held last year in Forest City.
Kelley's convinced there's more.
He hopes they'll be able to step forward and get recognition for their service.
They Served With Honor: J.O. Benson, Mason City
MASON CITY — When J.O. Benson was on a plane approaching Vietnam, where he was to serve in the infantry, he looked down and saw explosions on the ground.
The Mason City resident remembers thinking, "Whoa, this is for real."
Serving in the Vietnam War was "quite a life-changing event," said Benson, now 71.
Benson, who is originally from a small town in Minnesota, was drafted into the Army in 1968 after graduating from Winona State University with a degree in business administration.
He said the draft board told his father, "We are just waiting for him to graduate."
He was sent to Vietnam in May 1969 as part of a rifle platoon. He was a sergeant and second in command under a lieutenant.
"It made you grow up in a hurry," he said. "You are responsible for guys' lives."
Benson said the most difficult part was "keeping everybody alert and aware."
They would be inserted by helicopter into an area and left there for five to seven days. They did patrols during the day and ambushes during the night.
He said it was stressful but "you grew accustomed to it."
Benson said the members of the platoon didn't know each other at the beginning but became close as time went on. He said some of his friends were killed and others were injured.
He said he is glad there were no accidental shootings in his platoon.
"You are always worried about that," he said.
He said some of the others had the following saying written on their helmets: "When I die I know I'm going to heaven because I've spent my time in hell."
They fought mosquitoes, leeches and red ants. Benson came back with a staph infection in both feet because "we were always wet."
A lot of the men developed skin issues, he said.
Benson was in Vietnam for 10½ months. He was sent home when President Richard Nixon began drawing down troops.
After coming home he began working for Briggs Transportation in Minneapolis. In 1973 he moved to Mason City to become a Briggs terminal manager. He later served as manager of Fast Food Merchandisers.
In 1994 he developed a hearing problem that led to his retirement.
He and his wife, Gwen, have been married for 47 years. They have two children and four grandchildren.
Until recently "I didn't talk about my experiences (in Vietnam) much," he said.
Benson said a lot of people aren't even aware he served there.
"The They Served With Honor" series in the Globe Gazette on Vietnam veterans "made me think a lot about that period of time," he said.
Attending Operation LZ in Forest City with his friend Bob Kolbet also made him reflect on Vietnam.
"It was a hell of an experience," he said. "I'm glad I did it, but I wouldn't want to do it again."
They Served with Honor: Larry Kearney, Forest City
FOREST CITY — Larry Kearney had worked at Winnebago Industries for less than a year when he received an Army draft letter.
It was March 1969. At 19, he figured it was his excuse to exit from the company.
Even if he came back from Vietnam, he figured he would find another job. Any career he might have had there was over before it had a chance to begin.
"Head of personnel came to me and said, 'Sign this leave of absence form,'" said Kearney, 66.
"And I did," he said. "I was a smart-ass kid and I thought, 'I'll never come back here.'"
But he went back to work upon his return. And, 45 years later, as head of maintenance, he is Winnebago's longest tenured employee.
Rather than fight an inevitable path to Vietnam, he reported for basic training 13 days later in Fort Polk, Louisiana.
He said, "Let's suck this up."
At Fort Polk he trained for artillery, which became obsolete the moment he went to Vietnam in March 1970.
"They handed me a rifle and put me in the bush," he said.
As part of the First Cavalry Division, he was stationed near Song Be by the Cambodian border.
"I'm in infantry," he said. "I did not have that much training in maps and compasses.
"That was on-the-job training," he said. "I was out of my realm at that time, but a couple of the other sergeants helped.
"You learn quick," he said.
He celebrated his 21 birthday expecting guard duty.
"I turned 21 in the bush," he said. A few buddies slipped him a few beers and worked his patrol shift that night.
"That was nice of them," he said. "I would have done that for them, too."
In July, he was less than three miles from a fire base in Vietnam near the Cambodian border when his patrol came under attack.
"We were in a bad spot," he said. "A rocket came in and I think most of the energy got absorbed in the hill."
The force of the blast "knocked me out," he said. "I was peaceful and a few seconds later, I wasn't."
Bullets were flying over his head.
"I'm looking just above my head. It looked like ants above my head," he said. "I grabbed my radio buddy and we slid down the hill."
He was wounded with shrapnel in the chest and later received medals including a Purple Heart and Bronze Star.
"I was the last one on that medevac chopper," he said. "I ended up in the helicopter and I was the least hurt of anyone."
"If you are a veteran and you have been in combat, war changes you," he said. "After that, I decided I wasn't going to be close to anybody.
"I tried to stay upbeat. I don't dwell on the things the have happened. You want to reflect on it and put it aside and get busy again," he said.
Of the 115,000 Iowans who served in the Vietnam War, 869 were killed in action, 56 of whom were from North Iowa. Their names are inscribed on …
Vietnam by the numbers — Iowa
115,000 Iowans served in all branches of military during the Vietnam War years, 1964 to 1973.
Their average age was 19. 
Most were in Vietnam for at least one year. 
Of those 115,000, 869 were killed in action, 56 of whom were from North Iowa. Their names are inscribed on the Iowa Vietnam War Monument, which was dedicated in 1984 on state capitol grounds. 
Five Iowans were awarded the Congressional Medal of Honor for their bravery. 
The Iowa Legislature officially thanked Vietnam veterans for their service in 2005, 30 years after the war ended. 
They Served With Honor: Patrick Mackin, Osage
OSAGE — Patrick Mackin of Osage never stepped onto Vietnam soil. Instead, he spent his three Vietnam deployments on the U.S.S. Long Beach, a nuclear-powered guided missile cruiser.
"I had a different veteran's experience," Mackin said. "I didn't lay in the jungles and get shot at."
Mackin, 68, graduated from Osage High School in 1966 and was appointed to the Naval Academy in Annapolis that year. He graduated in 1970, then was accepted into the Navy's nuclear propulsion program.
He was then assigned to the Long Beach to help operate the plants.
"Work days on a ship are very long because there's a lot to keep functioning. They're like a small city," Mackin said. "I'd say we generally put in 16-hour days."
His primary job was to ensure that the ship had propulsion and he was responsible for the electrical division.
"When I started I was a lieutenant junior grade, O2, and when I left the ship I was a lieutenant which is O3," Mackin said.
The Long Beach monitored the Gulf of Tonkin, providing radar support and assisting damaged aircraft.
His first deployment lasted eight months, the second six months and the final deployment was scheduled to last six months.
"Halfway through that last deployment I was transferred off the ship to another assignment," Mackin said. "I was off the coast the whole time."
The ship monitored aircraft over Vietnam.
"We had missiles on our ship that were capable of engaging the enemy aircraft and on two occasions I remember, we actually fired missiles at North Vietnamese aircraft that was threatening returning aircraft and the ships we were with," Mackin said.
Mackin did not see too much action during his service but he remembers those few times as tense. The whole ship is informed of the possible dangerous encounter, he said.
"You might save or not save the life of one of our pilots or our ship itself could be attacked," Mackin said. "You don't know what's going to happen."
The long hauls at sea made him miss civilian life, he said. "Go out with friends, go somewhere in your car, play sports, just those kinds of things."
Adjustment back to civilian life was quick for Mackin, just a few days.
"You looked forward to getting back home," he said.
Mackin spent 20 years in the Navy before retiring in 1990.
"The Vietnam War really did divide our country and various people have their strong opinions on whether that was something we should have done or not, but I would say those fighting the war were doing their duty," Mackin said. "They are certainly not accountable for whether or not our country did the right thing or not."
Mackin said he believes that the United States has learned important lessons from the war and has seen decisions over the years where the country has learned from that history and times where it has forgotten the past.
After living in California for a while and later San Antonio, Mackin came back to Osage with his wife three years ago.
They Served With Honor: Randy DeBour, Latimer
LATIMER — Randy DeBour of Latimer still has a small notebook he used during the Vietnam War.
The notebook has words such as "hammer," "nail" and "cement" written in English, with the Vietnamese translation written beside them.
The 67-year-old Latimer resident, who was a U.S. Navy Seabee, used this notebook while serving as part of a mobile advisory team that traveled between six coastal bases in South Vietnam.
They worked with the Vietnamese on construction projects. They would show the Vietnamese how to do things and advised them while they did the work.
"Our job was to teach the Vietnamese to take care of themselves," DeBour said.
DeBour served as the electrician for the four-person team, which also included a builder, a plumber and a chief petty officer who was in charge of the group.
"Some of our biggest difficulties were from Mother Nature," he said, recalling the time they sat through a typhoon.
Then there were the mines, some of which would float.
Language barriers were another difficulty, he said.
He spent some time learning Vietnamese before starting work with the team, but he mostly picked up words as he went along.
DeBour, who grew up in Latimer and graduated from CAL High School in 1966, enlisted in the Navy in 1968.
He served in Vietnam from 1971 to 1972.
Compared to others who went to Vietnam, "I was kind of a latecomer," he said.
After he returned to Iowa in 1972, DeBour moved to Des Moines to learn more about the electrical business. He returned to Latimer in 1979 and now has his own business, DeBour Electric Inc.
He and his wife, Sue, have been married almost 46 years. They have three children and five grandchildren.
DeBour said he is glad to have served in Vietnam.
"It enlightens all those who went about a lot of different conditions," he said.
DeBour said he did have a problem with those who protested the war.
"Things weren't exactly like they think they were," he said.
They Served With Honor: Jerry Knoll, Mason City
MASON CITY — Jerry Knoll of Mason City vividly recalls the difficult conversation with his best friend's mother in 1971.
It was in the kitchen of her home in Horton, Kansas. A photo of her son — Knoll's friend and fallen soldier Danny Petersen — was hanging on the wall with medals he earned in Vietnam.
Petersen, in Knoll's unit, was killed in a firefight on Jan. 9, 1970, in Tay Ninh Province. He would later be awarded the Medal of Honor.
Knoll, there with his wife, Barb, tried to answer as many questions from Petersen's mother as he could.
It would be the last time he talked about Vietnam for decades.
"I wouldn't talk about this to my kids," Knoll, 67, said recently. "My kids, they, I don't think they realized I was in Vietnam until somebody asked me one day and I admitted it."
He was drafted into the Army shortly after graduating from North Iowa Area Community College in 1968.
Basic training was in Fort Polk, Louisiana. He landed in Vietnam in August 1969.
Knoll drove an armored personnel carrier for Company B, 4th Battalion, 23rd Infantry Regiment, 25th Infantry Division. The unit worked an area west of what was then Saigon, now Ho Chi Minh City.
A few firefights from the approximately one year he spent in the country are burned into Knoll's mind.
He remembers the day he drove down a stretch of road that hadn't been swept for mines. They never did that, not without clearing the road first, but did it that day because another unit was getting hit by enemy fire.
Tension filled the air as Knoll's vehicle safely rolled slowly through a big puddle filled with water. But the crew's relief was shattered when a mine blast blew the next vehicle that rolled through that spot into the air and upside down.
Knoll can't remember the day his friend, Petersen, was killed. Normally they rode in the same vehicle, but were separated because a platoon sergeant needed a replacement driver.
"I've forgotten so much," Knoll said. "I've wiped a large portion of this out of my mind. For years."
He figures part of it was his mind coping with the trauma. The hostile reception that greeted soldiers returning from Vietnam had a lot to do with why he never talked about it, Knoll said.
That reluctance began to fade in recent years. The breakthrough came at a reunion with soldiers in his unit last year.
Knoll and his former unit-members traded stories and photos for hours, in many cases talking about things they hadn't shared with anyone.
A few units of the Veterans of Foreign Wars, a VFW auxiliary, local law-enforcement and 38 members of Petersen's family attended.
"It really helped, I think, all of us, that week we were there together and were able to renew our friendships again and talk about our families and what you did for a living," he said. "And, obviously we got to know Danny's family very well."
Knoll and two other men had the honor of putting flowers on Petersen's grave during a prayer service at a country cemetery near Horton.
"That was really special," Knoll said. "We're all brothers. I've got a bigger family now than I ever had before."
They Served With Honor: Gary Wattnem
MASON CITY — Retired Major Gen. Gary Wattnem of Mason City says it still bothers him when he hears people say the U.S. lost the war in Vietnam.
Wattnem, who spent 35 years in the military, much of it helping to train young soldiers, served in Vietnam for about a year in 1970 and 1971.
The Globe Gazette will publish 50 stories — starting on Veterans Day — about North Iowa's Vietnam Veterans. The stories will appear on Sundays…
"I don't believe we lost the war. We never lost a battle. But politics didn't see it that way," he said, shaking his head. "War is just politics by another means."
Wattnem grew up on a farm in eastern South Dakota and figured he would someday be a farmer himself.
He went to South Dakota State University where he received a bachelor's degree in economics, but he also got involved in ROTC and received a commission as a second lieutenant in 1969.
That started him on a career that took him a long way from the farm fields of South Dakota.
In Vietnam, he served with the 71st Transportation Batallion at Long Binh.
When he and other soldiers were headed home from war in 1971, they received a directive in which they realized they would not receive a hero's welcome.
"In the 1960s and early 1970s the country was torn apart at the seams by the war. When we came home, we were told to change into civilian clothes before we left the San Francisco airport," he said.
Wattnem entered the active reserve in November 1971. He was a company commander in Waterloo, a signal officer in Ames and then was assigned to the 103rd Corps Support Command where he served as communications-electronics officer; executive officer, special troops battalion; plans officer; and movement control officer.
In 1987, he was named commander of the special troops battalion of the 103rd. In September 1993, he was selected chief of staff for the 19th Theater Army Area Command in Des Moines.
In June 1999, he was assigned to the Pentagon as the assistant deputy chief of staff for logistics. He retired in November 2003.
When he looks back on his days in Vietnam, he says, "It was not enjoyable when I was there. But when I look back, I know it sort of shaped me.
"I was watching leaders lead. I saw what it was like to have someone take you under his wing. I saw the value in it. We used to call it raising pups. And one day it was my turn," he said.
Wattnem has lived in Mason City for more than 40 years and says he couldn't have had the military career without the support of his wife and family, which includes two grown daughters and five grandchildren.
He also credits the support of his employer, Reichert Technologies, for whom he worked for 34 years before his retirement.
If there is a message he could impart from his days in Vietnam and later leading soldiers, he said it is this:
"Never underestimate the ingenuity of the American GI. If there is a way of getting it done, we'll do it."
They Served With Honor: David Frederick, Mason City
MASON CITY — Two years ago, David Frederick was relaxing at a fishing camp when someone set off a cherry bomb outside.
"I hit the deck," he said, an instinctive reaction to the sounds of war 46 years ago that have stayed with him for all the decades since.
"I hate the sound of loud noises," said Frederick, a pharmacist who worked at both Easter's and Drugtown before his retirement.
Another thing that was an after-affect from the war — prostate cancer, the result of Agent Orange being sprayed on and around the waters he patrolled in the Navy. From that he has fully recovered.
In looking back on his days in Vietnam, Frederick prefers to focus on the people he met, the Vietnamese who were innocent victims. "All that they wanted was to carry on their lives in peace," he said.
One image that stays with him is that of an old man with gray hair and a long gray beard, a cigarette in the corner of his mouth, fishing from what the U.S. military referred to as a "junk" — a dilapidated boat typical of what many of the Vietnamese lived in.
"I think of that nice man and all that he wanted was to continue the peaceful life he had been leading," said Frederick.
A native of Garner, Frederick graduated from Garner High School and North Iowa Area Community College. He joined the Naval Reserve in Mason City and went to Vietnam in 1969 after undergoing SERE training (survival, evasion, resistance, escape). "It is week-long training for going into a war zone," he said.
He spent his entire tour at Cam Ranh Bay in Vietnam. One of the first people he met upon his arrival was Louie Schmidt, who lived across the street from him in Garner.
Frederick was assigned to harbor patrol, which was involved with protecting the airport, hospital and the waters of the bay.
They were responsible for checking the junk boats as they came in to make sure there were no arms or supplies for the enemy Viet Cong on board.
"We were like the highway patrol," said Frederick. "We went on board with our guns. The people were scared. They had to show their IDs. We always took candy with us to give to the kids. Most of the people there were your best allies. They meant no harm."
Nighttime duty was the most dangerous, said Frederick. "We would go on patrol and throw grenades into the water to scare off the enemy. They had swimmers who were armed with grenades. It was scary at times.
"One time we were sent upriver and got caught in a crossfire. There was definitely friendly fire you had to be aware of," he said.
Another time, a sniper had been firing for about a week at Frederick and those on patrol with him. They were given the go-ahead to go ashore and find him.
"I was having eye trouble at the time and it was dark, making it even more difficult to see. I had my M79 grenade launcher with me and it was my best friend. It was deadly accurate and had the range of three football fields," said Frederick.
"We spotted the sniper and shot him. I don't know who killed him and I'm glad I don't."
He would prefer to think about the old man fishing and the children who got the candy he passed out.
"My hope is they were able to return to the life they once had," he said.
They Served with Honor: Dick Parcher, Rockford
ELKHORN, Neb. — Former North Iowan Dick Parcher served in Vietnam for only a little over two months, but 47 years later he bears the scars and the memories of one fateful day.
June 10, 1969 — the day he was shot.
Parcher, 72, now of Elkhorn, Nebraska, grew up in Rockford and graduated from Rockford High School in 1962. He studied forestry at Iowa State University where he was in the ROTC program. After graduating he went into the Army.
Parcher went to Vietnam on March 23, 1969, as a helicopter pilot, flying what he calls "ash and trash" missions — "supplying the grunts on the ground with whatever they needed — food, ammunition, transports, that sort of thing."
June 10 started out as a normal day with not much happening. After lunch, he was sent on a mission as co-pilot on another routine "ash and trash" mission into a remote area.
As the helicopter approached, he and the pilot both noticed their destination had an extremely small landing zone.
"We tried to get into it but started taking the tops of trees off with our blades," said Parcher. "We pulled back and tried to set down again. We were about 10 feet from the ground when a sniper fired off one shot and hit me in the arm," he said.
"The bullet went all the way through my arm. We got out of there. I was going into shock," said Parcher, who was 25 at the time and had a wife and child back home.
They flew to a first aid station for immediate help. Then Parcher was flown to Da Nang for further treatment and then home.
The bullet damaged the nerve in his left hand and resulted in Parcher having permanent limited use of his left thumb.
But, he said, he is ambidextrous, and that helps him compensate for his injury.
"When I was a kid, I was predominantly left-handed and my dad didn't like it," said Parcher. "So I had to learn to do things right-handed and even today I am able to do many things with either hand."
He hasn't had any other lasting effects but admits to looking up in the air anytime he hears the sound of a helicopter such as the ones hospitals use.
When he got out of the service, he went back to Iowa State on the GI Bill and got a degree in horticulture.
Now retired, he held several jobs over the years, including ones in forestry, horticulture and landscaping.
One day he got a special package in the mail from the pilot he was with on the day he was shot in Vietnam.
The gift was the bullet that had gone through his arm and lodged in padding on the helicopter.
Is it framed or in a display case in his home, he was asked.
"No," Parcher said with a laugh. "It's in a drawer somewhere."
They Served With Honor: Ron Richtsmeier, Hampton
Retired Army Lt. Col. Ron Richtsmeier, a native of Hampton, was shot down in July 1966 while flying a helicopter gunship near the tri-border area of South Vietnam, Laos and Cambodia.
"You don't have time to be scared," Richtsmeier, 74, who now lives in San Antonio, recalled in a phone interview with the Globe Gazette.
The helicopter fell through 200 feet of jungle before hitting the ground so hard that his seat was torn off its mounts.
He had a concussion but was able to get the crew out of the aircraft, except for the co-pilot, whose legs were trapped.
They knew they were 18 miles from a Special Forces camp. Ricthsmieier tried to lead the way there, but he was so disoriented that he went in the wrong direction.
He said if an Air Force helicopter hadn't rescued them, they would have kept going into Laos and probably never have been heard from again.
After coming out of surgery the next morning at the hospital at Pleiku Air Base, he woke up and saw his future wife — Judie Dexter, now retired Col. Judie Richtsmeier — sitting beside him, asking him how he was doing.
Judie was the Army nurse assigned to care for him. The first thing she did was give him a shot because after the crash he and the other crew members drank from a stream the hospital staff knew was contaminated with Agent Orange.
Ron later learned the rest of the crew also survived the crash despite serious injuries.
Ron and Judie got to know each other well in the six weeks Ron was grounded because of his concussion. They got married in August 1967 and will celebrate their 50th anniversary next year.
Ron enlisted in the Army in 1960 at age 19. He trained as a paratrooper, but then decided he wanted to be a pilot instead.
In September 1965 he learned he was going to Vietnam as an aviator. He was assigned to the 119th Assault Helicopter Company based at Camp Holloway, which was a 20-minute flight from Plei Me.
He arrived in November. Two days later he was flying Huey gunships in support of "mop-op" operations following the LZ X-Ray battle. That battle was depicted in the movie "We Were Soldiers."
Richtsmeier continued flying gunships almost every day until he was shot down eight months later.
After being stationed in Germany following the crash, he was sent back to Vietnam in October 1969. He was the chief of flight standards for the 101st Airborne Division for six months and then was given command of a Cobra helicopter gunship company based in Hue Phu Bai.
He left Vietnam after flying 868 combat missions. He received two Distinguished Flying Crosses, a Purple Heart and many other commendations.
Ricthsmeier retired from the Army in 1981 but kept flying as a Boeing 737 jetliner pilot for Southwest Airlines. He is now retired from that job as well.
He said the second time he was sent to Vietnam he was reluctant to go because he had become disenchanted with how the war was being fought.
"They weren't letting us do what we needed to do," he said.
But he is proud to have served.
"I would do it again," he said.
They Served With Honor: Jim Cleveland, Forest City
FOREST CITY — Jim Cleveland was working as a carpenter in Boulder, Colorado, when he received an Army draft notice from Winnebago County. It was April 1965.
"I was kind of expecting it," he said, reflecting 51 years later. "You just gotta take it for what it is. It is your responsibility. You just have to do it."
At 21, he found himself headed to Vietnam within the year.
As a helicopter flight engineer assigned to the 147th Aviation Company, he was responsible for its maintenance and flight operations as his Chinook transport helicopter hauled troops, artillery, ammunition, fuel and American troops and Vietnamese evacuees around the country.
When he arrived in Saigon, then Vung Tau base in Easter 1966, "the war was really escalating," he said. "In fact, that was what we were doing, help move new units into the country."
Every time they flew they were vulnerable to enemy fire, he said.
"Sometimes in the morning you get on the aircraft and you wonder if it's going to be the last time," he said.
He was back at the base about halfway through his one-year tour when another Chinook helicopter landed with a hole blown out of its side.
"We were coming off the flight line one day and one Chinook got damaged so we went to see what had happened," he said.
"These guys on the gun crew thought they would copy the Vietnamese troops and pull the pins out of their grenades and put rubber bands on them," he said somberly. "They got up in the air and one of the guys got the handle of his grenade caught on the webbing on the seat."
The grenade exploded mid-air not far from the Vung Tau base. Two were killed and others grievously wounded.
"That was all over foolishness," Cleveland said.
The crew managed to fly the helicopter back to the base despite its damaged condition, saving several lives.
"They could have just set down where they were and had someone rescue them. But, there would have been more died," Cleveland said. "How some people think there's football heroes and baseball heroes — that's the real heroes."
Cleveland and some of the crew members cleaned the helicopter out after it returned.
"Quite a mess," he said tearfully.
Now 71, Cleveland married and later divorced after his return from Vietnam. He has two children and four grandchildren.
Reflecting on his service, Vietnam "probably made me a little harder to get along with people," he said. "There was just things that you didn't talk about to anyone.
"There was no homecoming. People would shun you, ignore you. Look down their nose at you like you were some kind of a creep or something," he said.
"A lot of people say the war was a waste, but I can't totally agree with that," he said. "My idea was that we were there fighting communism, but there hasn't been any spread of communism since then."
"It was a lot of work in Vietnam. We were busy all the time," he said. "Us draftees just sort of took it as it came and did our jobs."
They Served With Honor: Jim Eggers, Fertile
FERTILE — Jim Eggers spent his first night in Vietnam crouched on a rooftop in Saigon.
It was February 1968, the second month of the infamous Tet Offensive.
Not exactly what Eggers had in mind when he became a Navy firefighter.
"I spent the night on a rooftop behind a pile of sandbags with an M-14 rifle with orders to shoot anything that moved out there and my thought was, 'How in the hell did a sailor get in a place like this?'," the 67-year-old Eggers said recently, laughing at the memory.
Fortunately, it was only temporary.
Eggers, who now lives in Fertile, was assigned to the USS Colleton, a ship with the Mobile Riverine Force. Also called the APB-36, the ship patrolled the massive Mekong River from the ocean to near the Cambodian border. It provided medical care and gun support for the Army's 9th Infantry division.
As a firefighter, Eggers was busiest when helicopters brought dead and wounded to the ship's hospital.
The Globe Gazette will publish 50 stories — starting on Veterans Day — about North Iowa's Vietnam Veterans. The stories will appear on Sundays…
"If there was a crash or anything like that we made sure we'd try to do the rescue and put out the fire," he said. "We had a few of them — they never really caught fire but they were so shot up they kind of crash-landed."
It could get very intense on deck.
"There were some battles where as soon as you got one landed (and) got the people off, there'd be one right behind it waiting to come in," Eggers said. "Then you'd unload the dead and the wounded out of that one and another one would come right behind it."
Always on the move, the Colleton was constantly trying to avoid enemy fire and mine blasts. At dark it would move to a new area to anchor for the night.
"During the night we would let out our anchor chain, so that'd move us 100 yards this way, and then they'd take (the slack) back up," Eggers explained. "Every so often they'd run the engines and it would suck the (enemy) divers up through the propellers."
One of the flotilla's support ships, the USS Westchester County, was hit by a mine blast on Nov. 1, 1968.
Eggers was sleeping in the Colleton at the time.
"You could feel the arch," he said. "The whole ship raised up out of the water and came down again."
Supplies and artillery brought in by the Westchester County and other supply ships were loaded onto a barge towed behind the Colleton.
The barges also had another purpose — recreation.
Alcohol was banned on Navy vessels, but barges were not Navy vessels, which meant sailors could grill out, watch movies and have few beers on the barge.
The crew also passed time playing football on deck.
"It was more of a brawl than a football game, but we only had one football and if it went over the side into the river we'd turn the boat around and go get it," Eggers said, chuckling.
Eggers spent a year in Vietnam and then worked as a firefighting instructor for a year and half on Guam. He also spent time traveling the Pacific on a repair ship, the USS Jason, and spent two more months on a ship offshore of Vietnam in 1971.
The Navy was a good experience, Eggers said, but he remains disappointed how the United States left the South Vietnamese in the lurch when it left Vietnam.
He sees a lot of similarities in the ways American forces pulled out of Vietnam and, much later, in Iraq.
"At the end (the South Vietnamese) didn't have money for fuel, they didn't have money for ammunition, because Congress cut off all the funding," Eggers said. "And that's why they couldn't fight back on their own."
They Served With Honor: Ed Buchanan, Clear Lake
CLEAR LAKE | Ed Buchanan spent 11 months in the jungles of Vietnam and Cambodia.
It was difficult to comprehend at the time. Forty-six years later, it's almost hard to believe it was real.
"I can remember sitting in the jungle just as clear as it was yesterday, with leeches crawling on me, thinking this has got to be a bad dream," said Buchanan, now of Clear Lake "This is all gonna be over and it's going to be like it never happened."
A Marshalltown native, Buchanan was a specialist fourth class in the 1/12th Bravo Company, First Cavalry Division air mobile.
Drafted in March 1969, he enlisted after he got his notice. The theory was those who enlisted were treated better than those who were drafted, although Buchanan said he never noticed a difference.
Basic training was in Fort Polk near Leesville, Louisiana. Buchanan stayed at the sweltering base in southern Louisiana for much of the hot, humid summer in order to complete advanced infantry training.
"Honestly, the climate was worse than Vietnam, I thought," he said, laughing.
The flight into Vietnam was a terrifying experience.
"The only time I was really, really scared was flying in that first night into Vietnam, because I didn't know if they'd been shooting at us when we were getting out of the plane," Buchanan said. "I didn't know what was going to go on."
Those moments of trepidation before landing were worse than his duties of patrolling the jungle.
Buchanan was sent on missions with 12-14 other soldiers. They'd be dropped off and told to be at a predetermined location by a certain day.
Although based in the city of Bien Hoa, Buchanan spent most of his time west of there in the jungle along the Vietnam-Cambodian border.
"When I walked point I wasn't really scared, because all of your senses have to be on high alert so you can't really be scared," he said.
The goal was to get home. Going slow and paying attention helped get him there.
"I have to be here for a year and I'm going to stay alive for a year and I'm going to go home," Buchanan remembered telling himself. "I'm not in a hurry to get anyplace other than home."
He and his fellow soldiers saw some strange things.
Leeches as big as a man's finger. Communist propaganda stapled to trees.
Once they found a North Vietnamese flag hung in the middle of a patch of jungle they'd recently patrolled. 
Then there was the tiger. 
Although he'd heard tigers roamed the jungle, Buchanan had never seen one.
That changed when one of the elusive animals hit a mine tripwire strung around the American campsite and was killed by the blast.
"Our company commander wanted the hide so we butchered it and we said, well, let's eat it," Buchanan said. "It was wild-tasting. A little stringy."
He still has a faded picture of the tiger, it's hindquarters damaged by the mine blast, lying at the soldiers' feet while they skinned it the next morning.
He was in Vietnam from Dec. 5, 1969, to Nov. 11, 1970.
Overall, Buchanan considers it a good experience. He doesn't want everyone to have to go to war, but believes everybody should serve at least two years in the military.
And, he doesn't hold anything against the North Vietnamese soldiers or Viet Cong communist fighters.
They didn't want to go to war any more than he did. And Buchanan just wanted to do what he was told, get home and get on with his life.
"I just wanted to go home," he said.
They Served With Honor: Stephen Olmstead, Forest City
FOREST CITY — Two weeks past his college registration deadline, Stephen Olmstead received an Army draft letter.
In Oct. 1969 he was a 19-year-old business major. He decided to enlist.
"What options do you have?" he said. "Go to jail. In those days you had to go. You had no choice."
After basic training in Fort Polk, Louisiana, he switched out of helicopter flight training to air traffic control school, because it was the longest training he could find.
"I was trying to stay out of Vietnam," he said.
But the orders came anyway to go to Vietnam with the 1st Aviation Brigade.
"I was engaged to be married," he said. "Three days before I was to come back to Cedar Rapids for (my) wedding. I told my fiancé, 'you better cancel the wedding.'"
Beginning June 1970, Olmstead spent the next year in Vietnam, originally stationed at Quan Loi near the Cambodian border.
"They took a ... bomb and dropped it and that was our base," he said.
Nine days in the country, he was wounded by a mortar round in the chin, back and shoulder.
"I was up in the tower," he said, "That's where I got hit. (The) mortar came, hit the top of the tree, then it came in."
"You don't really feel any pain," he said. "It hurts later, but at first you don't feel it."
He ran down 40 feet of stairs and was knocked down with a concussion from a rocket.
He was transferred to Saigon for his last seven months, and then moved around south Vietnam setting up air traffic control towers.
He returned home, emotionally drained and unsure if he was ready for marriage.
"After a year you don't know what your feelings were anymore," he said. "I didn't know how I had changed. I guess it was a matter of I wasn't ready then."
After a ten-day fishing trip with his brother, he married his fiancé, Barb, in July 1971, Olmstead said. They had three children, but divorced about 25 years later.
He remarried his wife, Audrey, about eight years ago.
Over the years, his war experiences were something he tried to bury. Although he helped organize Operation LZ last summer, for many the recognition was "too late," he said.
"A lot of people, when they came back, we didn't talk about it," he said. "I didn't tell my children about it."
He felt the draft was a system that allowed the privileged, like sons of politicians, to skip out of military service, he said.
"Nobody understands. Only another veteran understands what it is all about," he said. "We had no reason to be there."
They Served with Honor: David Tvedt, Mason City
MASON CITY — David Tvedt's memories were so painful when he returned from Vietnam in 1967 that he felt the only way to cope was to set his service pictures and clothes on fire.
For decades after that he deliberately buried all memories of the time he spent there as a 20-year-old artillery gunner.
But traumatic memories flooded back after a brush with death during emergency surgery for a bacterial lung infection in 2004.
"Just matter of a few days, all hell broke lose," he said. "All those nightmares and everything else just came out with a vengeance."
His journey to Vietnam began at age 19, living in Garner, when he was drafted.
His plan had been to enlist in the Marines in November 1965, as his older brother had done. But when he received an Army draft letter one month before that date he chose to go into that branch, because it only had a two-year service commitment instead of four.
After basic and specialty training in Army intelligence at Fort Leonard Wood, he spent November 1966 to September 1967 in the 7th Battalion, 8th Field Artillery just northeast of Bien Hoa Air Base in Vietnam.
"When you've got big guns like that you don't see anything up close," he said of most of his combat experience. "Positions would be called in and our guys would shoot."
One of his worst memories was watching a friend, also from Iowa, die after stepping on a landmine.
"You couldn't even tell it was a human body," Tvedt said. "The dirt was so embedded. We sat there and watched him die. His body was devastated with shrapnel and stuff."
When he returned to Iowa, he said, he made every effort to forget about his experiences.
A year or two after he returned he decided fire was the best way to deal with his memories of the war.
"I destroyed all my clothes, destroyed everything," he said. "Pictures ... that all went in the burning pile. Shoes, socks, anything I had that was military issue."
Tvedt married his wife, Kay, in 1968. They had three children prior to her death in 1983.
He said his pain from Vietnam memories decreased as he buried them further and further in his mind, but his health trauma brought it all back.
"Since 2004 I haven't been able to heal," he said.
As a member of Vietnam Veterans of America, he said he wanted to go to Operation LZ last summer to hear retired Marine Lt. Gen. Dennis Hejlik, a former commanding general of Marine Forces Europe and Marine Corps Forces Command and a fellow hometown native.
"I always thought the world of him," Tvedt said. He was "a little Garner, Iowa, farm boy made good."
The event was the first time Tvedt felt he spent time with other Vietnam veterans without solely talking about the stress of their war experiences.
"It was a good time," he said.
They Served with Honor: Lee Aldrich, Belmond
Lee Aldrich says his story is very different than that of many Vietnam veterans.
"I never fired my weapon in Vietnam," said Aldrich, who was born and raised in Belmond.
After attending Iowa State University in ROTC, Aldrich was commissioned in 1963 as an Army officer with the rank of second lieutenant.
"I didn't know what would happen; it was the Cold War, not long after Kennedy's Bay of Pigs," said Aldrich, 76. "I was sent to Germany first."
He became a line officer in the 24th Infantry Division in Augsburg, Germany. At the time, troops in Germany were prepared for an altercation with Russia that, in their minds, could happen at any time.
"We were prepared for Russia: my wife had dog tags, my infant son had dog tags and we always had at least a half tank of gas in the car," Aldrich said. "My wife had to learn to get to Switzerland, just in case."
He was later sent to Bavaria to conduct military maneuvers in preparation for fighting with the Russians and East Germans.
He and his wife, Lynne, of 53 years, started the Aldrich Christmas Tree Farm near Belmond shortly after he returned to farming because of their time in Bavaria's Black Forest.
After he was promoted to captain, Aldrich was given orders to attend Vietnamese language school in California and special warfare school.
Aldrich served in Vietnam from 1966 to 1967, one year beyond his commitment, to work with the U.S. Agency for International Development (USAID) as an agricultural adviser on loan from the Army.
Raised on a farm, Aldrich also had a degree in agricultural education.
He was sent to Ban Me Thuot in the Darlac Province. It was a small city in the Vietnamese highlands where he helped locals learn better farming methods including animal husbandry, fishery, forestry and agronomy.
"I made flights in a Huey helicopter each Friday through Sunday to one of six Special Forces camps to assist their civil affairs officer," Aldrich said.
The camps were near villages of the Montagnards, indigenous peoples in the highlands.
"They were and are an extremely honorable people," Aldrich said.
He assisted in growing vegetable gardens, setting up a pig sty and helping fish populations in ponds flourish. At one point Aldrich went to Saigon to barter for silk worm eggs. He gave them to a farmer who had planted mulberry trees, the food silk worms eat.
"After they were grown and had spun cocoons, we sold them to the silk factory in Saigon," Aldrich said.
Once, a small South Vietnamese detachment escorted Aldrich to a Montagnard village to help improve rice patty irrigation. According to Aldrich, he was the first white man to visit the village.
"My favorite 'medal' is the cross bow and darts that the Montagnard chief walked three miles to the airport to give to me on my departure," Aldrich said. "It was to help 'keep the monkeys out of my corn' on my farm back in the U.S.A."
He attended Operation LZ in Forest City, something he said was an amazing experience.
"Finally, somebody appreciated you," Aldrich said.
They Served With Honor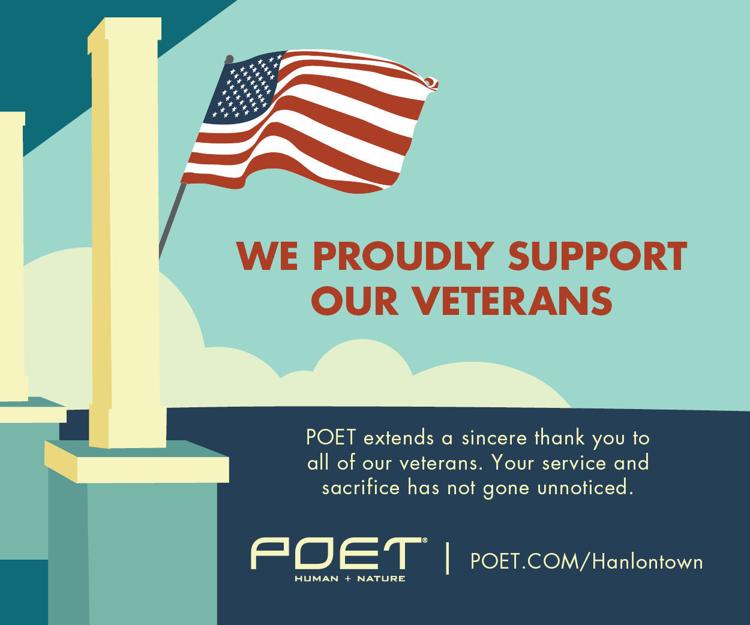 They Served with Honor: Alan Ebert, Mason City
Alan Ebert never planned on being in the Marines.
The 1968 Mason City graduate was drafted by the Army after one semester at North Iowa Area Community College.
He was getting ready to fly from Des Moines to Fort Leonard Wood in Missouri, when Marine officers approached.
Two Marines who had enlisted had been hurt in a car crash, so they wanted Army soldiers to take their places.
Ebert was one of the soldiers who switched.
"They just wrote a big 'MC' across my papers and sent me back in for processing and that was how it started," said Ebert.
Much to his parents' confusion, Ebert was flown to Marine Corps Recruit Depot south of Camp Pendleton, California, instead of Missouri.
He landed in Da Nang, Vietnam, in July 1970, with the 1st Marine Division. A quick reaction force, Ebert's unit would be sent in when additional support was needed.
They worked an area from Da Nang to the Laotian border, clashing with the Viet Cong communist fighters as well as the larger, more disciplined units from the North Vietnamese Army.
It got bloody, and there are sights and smells that are with Ebert to this day.
Ebert, who now lives near Denver, knows his personality was affected.
"My ex-wife told me I have the emotions of a rock. And I know that," Ebert said. "Because nothing excites me any more."
He believes it stems from the intensity of combat compared to everyday life.
"You spend a year in those situations and they say that the experience is so overwhelmingly intense that it just puts your mind in a place where it just takes a higher level (of stimulation), and you don't get that stimulation on a daily basis, so lots of times you just feel numb," he explained.
Ebert is proud to have served in Vietnam, but doesn't think the end result justified the sacrifices people made.
So many people died, but the effort didn't improve the lives of people in Vietnam, he said.
"To me it was just a waste of lives for politicians to, you know, play their games," he said. "When we were over there our hands were tied in so many situations by politics."
He and the other members of his unit were there to do what the government told them to do. For that reason, Ebert doesn't harbor any animosity toward the Vietnamese.
"Those soldiers were put in the same situations we were," he said.
Even though he's proud to have done his part, Ebert wouldn't want to do it again.
"A lot of people say they wouldn't trade that experience for a million dollars, but I wouldn't give a nickel to do it again," he said.
They Served With Honor: Mavis Schmidt, Northwood
NORTHWOOD — After Mavis "May" Schmidt graduated from Lake Mills High School in 1962, she enlisted in the Women's Army Corps because she wanted more education and an opportunity to see the world.
"I made a pretty good run at it," said Schmidt, who now lives in Northwood.
She served in Vietnam for three years. She was a secretary/stenographer/receptionist for Gen. Creighton Abrams, who was first deputy commander and then commander of Military Assistance Command, Vietnam (MACV).
One of her tasks was typing top-secret messages.
She met movie stars touring with the USO, as well as ambassadors and TV news broadcasters. But it wasn't all glamorous.
She said Americans in Vietnam were in danger of being bombed or shot at everywhere they went.
On Jan. 30, 1968, the beginning of the Tet Offensive, Schmidt was at a hotel in downtown Saigon with some friends. That night the Viet Cong tried to take over the city. Schmidt and the others heard machine guns firing and explosions all night long.
She said she and two GIs decided to leave the hotel and go back to MACV headquarters, which was just a few miles away.
As they were driving through a dark alley, an MP on the roof of a nearby building yelled at the top of his lungs, "Get the (bleep) out of here!" Schmidt recalled.
As they took off, they heard automatic weapons firing right behind them.
"We were scared to death," Schmidt said.
When they got to the Third Field Hospital there were 13 dead bodies hanging on the wire. Schmidt said they were members of the VC who were trying to get into the hospital and were killed by American MPs.
When Schmidt and the GIs got back to headquarters, they found out no one else had been able to make it in.
Schmidt watched two Cobra helicopters dive-bomb the VC.
"I'll never forget the sound," she said.
Before being transferred to MACV headquarters, Schmidt was at Long Binh Post for eight months.
When Schmidt first joined the Army, she played the trombone in the Women's Army Corps Band in Alabama. The band toured the country and played at places like Cape Canaveral.
Then she worked as a clerk/typist for Army Chief of Staff Harold K. Johnson at the Pentagon, as well as Abrams, who was vice chief of staff at that time.
"I just happened to be at the right place at the right time," she said.
She remained in the Army for a time after returning from Vietnam.
After she was honorably discharged from the Army in 1974, Schmidt went to Colorado. She attended college and worked as a geologist in the oil fields in Wyoming.
She returned to Iowa to raise her daughter. Schmidt now has two grandchildren.
Schmidt said she feels lucky compared to all those who were killed in Vietnam. She said she doesn't think they lost their lives in vain because the cause was just.
Schmidt is writing a book about her experiences.
"I never guessed I would do all this," she said.
They Served with Honor: Steve Lane, Latimer
LATIMER — When Steve Lane dropped a single college class at Westmar University, it put him on a path to Vietnam.
In 1969, with more than half a million soldiers already in the country, he figured the draft board wouldn't notice he was one credit short of the 12 required to keep his full-time college exemption.
"Well, they did," he said.
At 20, faced with an Army draft letter, he decided to join the service.
"Everyone that enlisted at that time, you knew you were going to Vietnam," he said.
In early 1969 he took the bus down to Fort Polk, Louisiana, for basic and advanced training. By late April he was an armored vehicle driver in Vietnam.
He spent 15 months there, first as a driver with the First Infantry Division, then as a helicopter gunner.
When he first became a helicopter gunner he was told the average life expectancy was 19 days, he said.
Near the end of his 12-month tour, the Army made an offer: If he stayed in Vietnam three more months he could leave the service outright. He accepted.
Once back home in 1970, he briefly returned to college, got married in 1971, had kids and farmed for about a decade until the 1980s farm crisis pushed him back to school. He became a history teacher then school superintendent, now at CAL in Latimer.
When a special education teacher asked if her fifth-grade students could write to him as if he were still a soldier in Vietnam, he dutifully responded to their handwritten letters telling stories from his time on the battlefield.
Lane said he couldn't know for sure if he had killed anyone, but spoke of the anguish of war and how he was dismayed when he found pictures of families in the wallets of dead Vietnamese soldiers.
"Kids need to understand that war is not fascinating," he said.
Looking back after nearly half a century, "you wonder how necessary it was," he said. "By 1975, when the North Vietnamese took over, it was all for a lost cause."
Coming home, he said, he was fine with folks not knowing he was a Vietnam veteran, simply choosing not to wear it as a central part of his identity.
But the solitary nature of how soldiers went and returned made it difficult to cope at times with his combat experiences.
"I went to a couple of parties right away when I came home and I guess my friends were just happy to see me," he said. "I think they knew we didn't want to talk about it, so nobody asked."
While he was in Vietnam, writing gave him a different way to bond with his now deceased father, Joe, a reserved man who drove a truck in the Army Air Corps during World War II in France.
"He wasn't emotional. I don't remember in my lifetime he ever said, 'I love you,'" he said, "but, he did a few times in those letters.
"That time, I did get a hug out of him," Lane said when he returned home. "He said, 'I'm glad to have you home all in one piece.'"
They Served with Honor: Dennis Withers, Mason City
The number of casualties from Mason City when Dennis Withers joined the Army was around 5 or 6, he said.
"I knew them all and most had been personal friends," said Withers, who now divides his time between Mason City and Cañon City, Colorado.
Withers thinks the loss of his friends was his motivator to join the Army. He said the patriotism for him didn't really come until he was serving.
He joined the Army in November 1968, the same year he graduated from Mason City High School.
He took basic training at Fort Polk, Louisiana, and Fort Knox, Kentucky.
In the service, Withers would mention that he was from Iowa. He often heard the response, "Oh, where they grow the potatoes."
"My comment back would be, 'No, that's a little further northwest; we grow corn so the rest of the world can eat,'" Withers said.
Withers went to Vietnam in June 1969 with the 1st Infantry Division's scout platoon, a mechanized infantry with armored personnel carriers.
He refers to the second day he spent with the platoon as a "day of wonder."
"At the end of that day and night, I no longer wondered what it would be like to be fired at by the enemy or could I fire back and hit the target," Withers said.
He didn't have to wonder if blood and bodies would bother him. Withers saw a lot though his 24 months in Vietnam.
"What you did in combat was to keep you and your buddies alive. You were working on a bond that would always be there," he said.
The importance of the senses in combat are a part of what sticks with veterans that others can't fully understand, Withers said.
"The sights and sounds of combat have been reproduced by movie makers over the years and are becoming, with the help of technology, very realistic," Withers said. But the smell, taste and feel cannot be reproduced.
"You do your best with what you've got and face the mission head on," he said. "I can remember several times when the guys were complaining about the wet, cold dampness in the jungle rainy season."
He mentioned several times to his friends that he would give anything to be back in a 10-below-zero day in North Iowa.
"You're not going to be able to go to war, be in combat and come back unchanged," Withers said. "That's the nature of the beast."
He returned to Mason City after his combat tour.
Today, Withers lives with his wife, Kim, in Cañon City, Colorado. He has a picture frame with his medals in it — several Bronze Stars and a Purple Heart.
Withers took an interest in veterans coming home with post-traumatic stress syndrome (PTSD) and the psychology involved. He wrote an article, "Reflections of a Veteran and Advice on Becoming One," for Fremont County, Colorado's War Memorial Park website.
"It took about 30 years for the first reunion of our platoon; now, we meet every year," Withers said. "You were on the ground with these guys so there's a lot of camaraderie."
For him, reunion events and talking about the service are healing.
"I would recommend that to anybody who's been in combat," he said.
He attended Operation LZ in Forest City last summer, and said that event made him feel truly welcomed home.
They Served with Honor: Rod Tripp, Garner
GARNER — A year after graduating Charles City High School, Rod Tripp found himself on perimeter guard duty 10 miles from the DMZ in Vietnam.
A member of the Army motor pool, he was armed with a rifle, grenade launcher and other weapons, but it was a lonely, solitary duty.
"They put you out in the middle of nowhere, just you and your sleeping bag," said Tripp, now 68. "You're on, like, four hours, off two hours, back on for four.
"Rain or shine. Lots of rain."
Tripp, now in Garner, had joined the Army after losing his welding job to a large layoff.
He figured he might as well get it over with.
Basic training at Fort Bliss, Texas, was followed by track vehicle mechanical training in Huachuca, Arizona.
He and his unit, the 108th Artillery Group, met up in Fort Riley, Kansas, and then took a troop ship from Oakland, California, to Da Nang, Vietnam.
Then it was up the river to the post in Dong Ha, an area about 10 miles from the Demilitarized Zone, separating North Vietnam and South Vietnam territories.
Tripp's pictures of Dong Ha show a barren, almost prairie-like place.
"We had to build our own compound, make our own living quarters, build bunkers," he said. "I pulled perimeter guard for like the first three months and there was no foxholes or bunkers or anything at the time."
Troops lived in plywood buildings called hooches. They were protected from incoming artillery fire by bunkers, which were about half the size of a metal shipping container and buried into the ground with sand bags thrown on top.
Tripp and other soldiers ran to the bunkers at the first sign of incoming artillery rounds. It often happened at night.
"You didn't have to wait for an explosion. You could tell when a round went over your hooch, and you automatically jumped up and ran to your bunker," he said.
Tripp's unit was tasked with tracing back the incoming fire to its source. They sent this information to other American units in the area, which would fire at the now-known enemy locations.
"Our company would figure out where they had shot and how far the round had traveled," he said. "And, then we would give commands to the other outpost artillery to start firing back."
One day, the Viet Cong hit the Americans' ammo supply.
Tripp, who had driven a lieutenant to the airport, was stranded and unable to get safely back to his unit. The explosions lasted eight hours, causing such compression that it blew in the sides of buildings at the Marine compound in which Tripp sheltered.
"I sat in a Marine bunker with a Marine like a half a mile away, because there was no way I could drive back to the compound," Tripp said. "So, I just parked on the road and ran into his bunker and we sat there and watched the fireworks."
Six of the seven hooches burned to the ground, but solders escaped injury by hunkering down in the bunkers.
Tripp spent 13 months in Vietnam.
He finished his career with stints at the U.S. Field Artillery School in Fort Sill, Oklahoma, and at Fort Irwin in the Mojave Desert near Barstow, California.
The transition to civilian life was a difficult one.
Tripp says he drank a lot, until his first marriage.
"I could be up five, six times a night. Wouldn't be able to sleep," he said. So I'd be up, spit-shine my shoes. Or, any little noise outside...I knew something was going on."
Even now, 50 years later, he still has a difficult time sleeping through the night.
He also has symptoms of exposure to Agent Orange, a herbicide widely used in Vietnam, and post-traumatic stress.
He finds it helps to talk about it, especially with other veterans. He also participates in a veterans motorcycle group.
"It's easier to talk about it now," he said.
They Served With Honor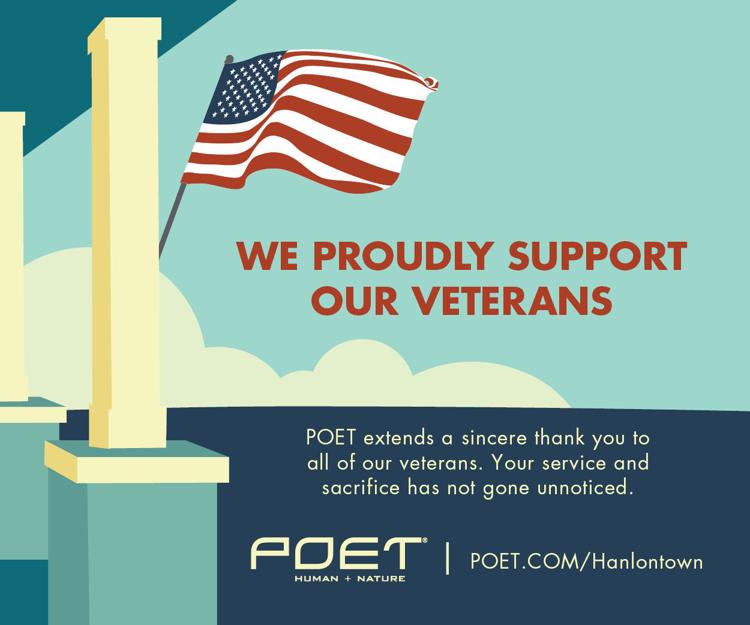 They Served With Honor: Jim Knutson, Clear Lake
CLEAR LAKE — When Jim Knutson drove a tank retriever during the Vietnam War, he faced two foes: the Viet Cong and the jungle.
"It was no place for a tank," said the Clear Lake resident. "The terrain was terrible. The enemy could see us coming a mile away."
Knutson and the others in his unit had to deal with mud during the monsoon season as well as mosquitoes and biting ants. They also were in danger of contracting disease.
His unit's job was to seek out the enemy and keep them from establishing themselves deep in the jungle.
Knutson said the Viet Cong tried to pick them off one at a time through snipers and land mines.
"You never knew when your number was up," he said.
Knutson was injured during an ambush and received a Purple Heart.
He said he was never a lucky guy but considers himself "very lucky to make it out alive."
Knutson, 70, grew up in southern Minnesota and graduated from Kiester High School in 1963.
He was drafted in 1965 and enlisted in the Army after that so he could get a better choice of what he would do and where he would go.
Knutson said he had the chance to train as a helicopter pilot but turned it down because "all those guys were going to Vietnam."
He went to tank mechanic school instead, but still ended up going to Vietnam.
A tank retriever is like a wrecker for tanks, according to Knutson. The M-88 retriever he operated weighed 62 tons.
It was his job to pull out tanks that got stuck in the mud or tow tanks that got hit.
"We never left anything behind," Knutson said.
He once towed away a tank while it was still burning after being hit. Ammo was still going off at the time.
The four members of the tank crew were badly burned.
Another time five tanks got stuck in quicksand. Knutson said they couldn't be moved so they had to spend the night where they were.
"Good thing the enemy didn't know," he said.
The next day chainsaws were flown out to them so they could build a log road to get out.
Knutson's unit lived in the jungle for two or three months at a time and ate C-rations. He said he would dream about McDonald's cheeseburgers, fries and chocolate shakes.
Knutson served in Vietnam from January 1967 to January 1968.
When he flew back to the U.S. it was "one of the happiest days of my life," Knutson said.
He said he kissed the ground when his plane landed in San Francisco.
Knutson worked at Jerry's Body Shop in Clear Lake for a decade after coming home. He has worked for McKiness Excavating in Mason City for the past 38 years.
Every Vietnam veteran had a different experience, according to Knutson.
"I think about Vietnam every day, but don't let it affect my daily life," he said. "I forget a lot about it until I start talking about it."
They Served With Honor: Bob Marreel, Osage
OSAGE — Ten days before his 21st birthday, Bob Marreel received his Army draft letter.
Sitting as his kitchen table nearly 50 years later, he flipped through a wartime scrapbook, recalling a conflict he felt Americans were never allowed to win.
Marreel was drafted in 1968 and spent about a year in Vietnam in Alpha Company, 2nd Battalion, 47th Regiment of the 9th Infantry Division, stationed near a base in the Mekong Delta.
"I was trained in the States here for anti-tank fare and demolition," he said. "When I got to Vietnam, down in the Delta that wasn't needed so I carried a machine gun."
He carried a machine gun for 3½ months, and then served as a radio operator.
"You never saluted anybody," he said. "Some of the people who first went to Vietnam, they wore bright (patches) and they paid for it."
In charge of bridge security, his unit often saw combat, he said.
"Most of our combat was during night ambushes, but during the daytime we would search various areas, secure engineers, roads and bridges, and medics while they treated the Vietnamese people," he said later in an email.
Once, while he was recording a message to send home to his family, mortar rounds inched closer until one "landed right on us" and he got wounded with shrapnel to the back.
It was on April 1, 1969, he said. "I was the fool that day."
His platoon sergeant was killed the next day.
Graffiti from American soldiers was present all over Vietnam, he said. One he later recalled: "If I had a farm in Viet Nam and a home in hell, I would sell my farm and go home."
Marreel came home with combat honors including three Bronze Stars, a Purple Heart and Combat Infantry Badge.
In 1979, he met his wife, Donna. They eventually had two children. Marreel worked for the Postal Service for 33 years and was a Mitchell County supervisor for more than six years.
"When I came back from Vietnam there was nothing here for veterans," Marreel said. "You just came home, you threw all your stuff in the closet and you went about being a civilian again."
Of five men including himself that joined his unit in the same day, all survived their tours. He began to reunite with men from his unit more than 25 years later.
"I think the Vietnam vets are supportive of (post-9/11 vets) coming back now, because we knew how bad we were treated," he said.
"I was never called a 'baby killer' myself," Marreel said. "People wanted to fight. They wanted to pick a fight with us. I said, "We were not trained to fight, we were trained to kill,' and that kind of solved it."
"The press said we lost," he said. "We did not lose, because we weren't there. Saigon fell two years after the Americans left."
"It was a war just to have a war. There was never a plan to win," he said. "We weren't allowed to win."
They Served with Honor: Mark Reinsmoen, Joice
Mark Reinsmoen, 70, grew up in Joice, graduated from Luther College and became an English teacher before he was drafted for Vietnam.
"In June 1969, I received that infamous letter that said 'Greetings...'," Reinsmoen said. By then, Reinsmoen was married.
He made a personal appearance before the draft board where he was told that he already received two deferments, one for college and a two-year deferment for work when he taught in New Hampton.
"They told me that if I were a math or science teacher then maybe I could get a deferment, but I was an English teacher and the country had a lot of those," Reinsmoen said.
From Worth County he left for Fort Polk in Louisiana for training and was sent to Vietnam on Thanksgiving Day.
Reinsmoen said he was scared to death and didn't know what to expect when he arrived.
He served as an M16-carrying infantryman in the 3rd Brigade of the Ninth Infantry Division at Rach Kien.
For a while he patrolled in rice paddies. They would also run ambush patrols.
He later became a combat photographer.
"I would go up in a helicopter and shoot pictures of soldiers doing their jobs," Reinsmoen said. "If I have one claim to fame, it's that one of my photos appeared in the Pacific Stars and Stripes."
Reinsmoen continued to serve until March 1971 when he was honorably discharged. He worked his way up from private (E-2) to sergeant (E-5).
Reinsmoen ended up going "back to the world" to Fort Benning after a little less than a year in Vietnam from November 1969 to November 1970.
"While I was there I believe I had a whole entire fleet of guardian angels watching over me," he said. "When I came back I was physically, mentally and emotionally unscarred and I was able to step right back into society."
Veterans of different wars cannot be compared, according to Reinsmoen, because veterans of other wars left and came back in groups while Vietnam veterans left and returned as individuals.
"When I came back from Vietnam, I didn't tell anyone I was a vet," he said. "We didn't expect parades but we didn't expect to be spit on."
When he returned, he went to graduate school and taught elementary school in Rosemount, Minnesota, for 34 years.
"I was living a good life after the conflict," he said.
Like many others who served in Vietnam, Reinsmoen was exposed to Agent Orange and was unaware that his health was at risk.
"In 2006, at age 60, the hammer fell and I was diagnosed with prostate cancer," he said.
When he was diagnosed, his mother, Lois, told him he needed to get in touch with the Veterans Administration. According to the VA, he is considered "permanently and totally disabled."
"I go the VA monthly for treatments and medication," he said. "My wife, Dianne, is just a wonderful supporter."
In the summer, the Reinsmoens live in Burnsville, Minnesota, and they spend the winter in Surprise, Arizona, closer to their children and grandchildren.
Though he no longer lives in Iowa, he still feels connected. In 2013, he self-published a fictional book, "J-Hawk Nation," about growing up in Joice by following a basketball team in their final season before school consolidation.
Even 45 years since his return from Vietnam, he thinks about the destruction and the loss of life.
"I find that if I ever watch a Vietnam film, I find myself sinking further and further into my chair," he said. "I wonder if it was worth it."
They Served with Honor: Dan Gatton, Mason City
The nightmares were vivid and frightening for Dan Gatton after serving two tours of duty in Vietnam.
"I would see four cadavers at the end of my bed. I don't know why I dreamed that. I never killed anybody to the best of my knowledge," said Gatton, 66, who grew up in Algona and now lives in Mason City.
"In another dream I was caught in an ambush. I could feel the bullets hitting my chest and blood coming out of my nose. It was the feeling of blood coming out of my nose that woke me up," he said.
The nightmares are gone now, but the memories of war remain.
"Anytime anyone says they can imagine what we went through, I tell them that unless you were there, unless you saw the blood, heard the explosions, smelled the stench, you have no idea what it was like."
Asked how he got rid of the nightmares, he laughed and said, "Maybe it was because I quit drinking."
Gatton, who is retired after 37 years with Mason City Rent-All (now United Rent-All) said his military experience started because of an argument he had with his father when he was in high school.
"He wouldn't let me have a car," said Gatton. "We argued about it. I got mad and decided to join the Army. And the next thing you know, I'm in Vietnam. When I look back on it now, I think, all of that over a '55 Ford."
He was assigned to the Army Seaborne on the USSN Corpus Christi Bay ship, whose job it was to supply parts to repair helicopters.
"We were referred to as the floating machine shop," said Gatton.
The Corpus Christi Bay was a built-up superstructure topped by a helicopter landing pad measuring 50 by 150 feet.
With the advent of ships like the Corpus Christi Bay, damaged helicopters could be barged out to the ship and lifted on board by two 20-ton capacity cranes to be repaired, rather than being shipped back to the U.S. for repairs.
Gatton and others were there to supply the parts needed for the repairs.
But when he thinks about his days in Vietnam, his thoughts quickly turn to people rather than ships or helicopters. "What I remember about Vietnam is there was a lot of dying going on. You knew every day could be your last day."
Gatton was never in combat, but like all service personnel, he was always in danger.
"One day when I was on leave in downtown Saigon a jeep in front of me blew up. Here I was, a 19-year-old kid in the middle of all of this.
"On my second tour, I came out of a building one day and someone flung a grenade at me. But it didn't go off. That was my lucky day."
Gatton said when he came home from Vietnam, arriving at the airport in Oakland, he heard people shouting "baby killer" and other insults at him and other soldiers as they got off the plane.
It was disappointing and discouraging, he said, but he was able to put it in perspective. "At least I never had feces thrown at me like some of the guys did," said Gatton.
Another thing he remembers about coming home: "I wasn't old enough to buy a beer. I guess I wasn't responsible enough."
Public reaction to his service in Vietnam has changed in the past 50 years. He now proudly wears a cap and jacket (in Iowa Hawkeye colors) that proclaim his status as a Vietnam veteran.
People notice it and treat him with respect, he said. "It's cool to be a veteran now."
They Served with Honor: Don Latham, Alexander
ALEXANDER — When Don Latham returned on leave from Vietnam for his brother's wedding, he didn't think he'd make it home again.
"I was never afraid of dying when I went to Vietnam," said Latham, who flew Huey helicopters. "I've never been afraid to this day.
"It's just what I felt because of what we were going through, with a couple close friends of mine being shot down and killed."
As an Iowa State student, Latham trained as a pilot through the Army's ROTC program. After graduating college and finishing flight school, he joined the 129th Assault Helicopter Company in November 1970, where he regularly flew South Vietnamese and Korean troops on combat missions.
His company had a good relationship with those soldiers, Latham said. They felt especially secure with the Koreans, who had a reputation of not taking prisoners.
A week after he arrived, he was involved in a skirmish at a base overrun by a North Vietnamese Army unit. After diesel fuel was dropped by Chinooks, his and other helicopters were to fire, in an effort to ignite the gas.
Latham said it took three passes, since weapons had jammed.
"After the third pass, we had tracers (ammunition) coming back at us," he recalled. "You're so busy, you don't have a chance to think about that much, but later that night, it hit me — these guys are trying to kill me."
Another memorable task involved rescuing Army of the Republic of Vietnam (ARVN) soldiers who were scattered in trees after a fire base was overrun near the Cambodian/Laotian border.
"I still vividly recall the helicopters hovering into the 200-foot-tall trees and the ARVN soldiers just piling on," he said.
The capacity of his Huey was 13. At one point the helicopter had 27 on board and was unable to take off. Latham said the crew chief and gunner had to push people back out, instead making multiple rescue trips.
"It's an experience I would never want to go through again, but it's an experience I'd never give up," he said of his year in Vietnam.
Latham was later stationed at Fort Campbell, Kentucky, where he worked as an instrument instructor pilot and officer in charge of school for pilots returning home.
Following four years in the military, Latham returned home to Alexander, where he spent 37 years as owner/operator of Latham Seed Co. He has since retired from the seed business but continues to farm.
He hasn't felt any lasting effects of serving in combat.
"My wife might disagree with me on that," Latham said. "She likes to joke for a couple of years I'd be standing up in bed in the middle of the night, trying to untie rotor blades."
Latham has been back to Vietnam twice on business, which he said was an emotional experience.
In talking with a friend who was a major in the North Vietnamese Army and now manages the American Soybean Office there, he learned about the regard North Vietnamese had for American soldiers, who targeted the military, not civilians.
"They had a lot of respect for our ethics and the way we conducted ourselves in the war," Latham said.
As an agronomy major on a trip to Communist Poland in 1968, a professor from the University of Warsaw was excited to talk to his group about his sister, who was living in Philadelphia.
A guide questioned what the professor had been telling them — he said just crop talk — and told their group to disregard anything that was discussed.
"I'm not sure if there was retribution for that little man, but it made a lasting impression on me about what communism's control mindset can do to a population," Latham said.
"The fact that the U.S. took a stand in Vietnam — we stopped the spread of communism in southeast Asia," he continued. "What we did was the right thing. It was successful in a way that most people don't realize."
They Served With Honor: Chuck Thome, Mason City
MASON CITY — Chuck Thome of Mason City helped build airstrips and mess halls while serving in the Army in Vietnam.
He and other members of the engineering battalion he was with once loaded their earth-moving equipment onto a ship and went up the South China Sea so they could build an airstrip near Bong Son.
They arrived to find the beach was being shelled.
"That was quite an experience," he said.
Fortunately, they didn't meet any further resistance.
"We were lucky," Thome said.
Thome, 70, grew up in Stacville. He's a 1963 graduate of Visitation High School.
He was 20 years old in 1965. He didn't have a job and his draft number was up. He decided to volunteer for the Army so he wouldn't have to wait another month.
Thome was assigned to the 84th Engineering Battalion. He was sent to Vietnam as a radio operator, but was assigned as a driver for a sergeant because radio operators weren't needed.
He also operated earth-moving equipment.
When Thome and other members of his company were working on a construction project, they had to have an armed guard with them.
As the sergeant's driver, Thome did the courier run several times a week. The trip was 70 miles one way.
"You didn't dare do it at night," he said.
In February 1966 his company was sent to An Khe. They set up camp next to an artillery unit.
"They would shoot off the big guns all night long," Thome said.
Thome finally got his orders to go home but he had to go to Germany for six months first.
When he got back to the U.S., he was sent to Fort Sheridan near Chicago for the final five months of his service. He was part of the honor guard that traveled all over Illinois for military funerals.
After he came back to North Iowa, he went to work at Blue Ribbon Beef in Mason City for a few years before going to work for Pepsi for 30 years. He now drives a truck for a farmer.
He and his wife, Diane, have five children and 13 grandchildren. Their son, Bruce, spent 20 years in the Navy.
Thome said he still has dreams about the war, but the dreams aren't as bad as they used to be.
He had a triple bypass two or three years ago. He said the doctors attributed his heart disease to exposure to Agent Orange.
For the past decade Thome has been in the local chapter of Vietnam Veterans of America.
"What a wonderful bunch of guys," he said. "They are all like brothers."
Thome attended Operation LZ, a five-day thank-you event for Vietnam veterans held in Forest City in August.
"It healed a lot of broken hearts," he said.
Thome said his attitude toward his time in Vietnam is, "I would go again if I got called up."
They Served with Honor: Frank Uhde, Sr., Thornton
THORNTON — Frank Uhde Sr. of Thornton served in the U.S. Army for 21 years as a medic. He enlisted in 1953 and went to Vietnam in 1966.
"I had been to Korea, Japan, two tours in Alaska and then stateside duty at Fitzsimons Army Hospital before I went to Vietnam," said Uhde, 79.
He was in the 25th Infantry Division as a medical platoon sergeant.
"The first big operation I went on when I got there was Christmas Eve of 1966. It was an air assault," Uhde said.
There were more than 20 choppers sent in to Cambodia to pick up some American POWs, but when they arrived the prisoners had already been moved. He remembers that there was a firefight.
"In January of 1967 I was on Operation Cedar Falls in the Iron Triangle," Udhe said.
Operation Cedar Falls was a mission to eradicate the Iron Triangle, a major Viet Cong stronghold in a 125-square-mile area close to Saigon. It was the largest American ground operation of the Vietnam War, involving 30,000 U.S. and South Vietnamese troops.
"We set up the aid station and I went out with the infantry platoons — that's when I was hit with shrapnel," Uhde said.
On another operation his company spent 21 days in the jungle and suffered a few casualties.
"You'd roast in the daytime and freeze at night," he laughed. "Oh, at night it was damp and cold and you'd give anything for a little space heater, then in the daytime you'd wish you had an air conditioner!"
He was later promoted to first sergeant then relocated to the 25th Medical Battalion and became first sergeant of D Company.
"I lost a lot of good men, a lot of medics," Udhe said. "In 1967 I commanded a young man who came up from Eldora. He was so proud to say his first sergeant was from Marshalltown — that's where I was born and raised. It wasn't about a month later he was killed."
Uhde said the worst part was the casualties he saw.
In 1968 he was stationed in Madison, Wisconsin, where he was an adviser for the Army Reserve program, which he said he enjoyed. Unfortunately, that station had to do death notifications for next of kin, which he said was the worst part.
"My wife and I dreaded when the phone would ring because I knew I would have to go," Uhde said. "That was hard."
He was there for two years before he was sent back to Vietnam.
"You never knew who your enemy was," Uhde said.
The military would hire indigenous personnel to help out in the camps. Uhde said that there would be firefights at night and in the morning they would find out that some of the people who they had hired were attacking them.
"Someone planted a mine in the mess hall. You'd see them counting their steps, marking off for mortar targets at night and a kid could come up and drop a grenade at your feet," Uhde said. "I mean they used kids, women, old people and when we got home, they called us baby killers and whatnot, but you never knew who you were fighting."
Like many others, the return home was difficult.
"I was like a lot of the rest of them — when you came back, you were treated like dirt," Udhe said. "Not so much here in Iowa."
The big cities were the worst, he said.
When Uhde returned to North Iowa he worked for the Cerro Gordo County Sherriff's Department at the jail and Metalcraft for a while.
"I retired from the military in December 1973," Uhde said. "I'd do it again if I had to."
They Served with Honor: Ernie L. Martinez, Mason City
MASON CITY — Ernie L. Martinez expected to be drafted, but it was a brush with the police that sent him to Vietnam.
He got busted drag racing in 1969 in Pueblo, Colorado.
The judge made him choose between jail and the military.
"Everybody got drafted into the Army, and Fort Carson (Army base) wasn't too far away and all the (Army) guys, we called 'em doggies, they came to town and was dating all our girls in high school,' Martinez, now of Mason City, said with a laugh.
"We didn't like that, so I said 'I ain't gonna be a doggie,' so the judge said that would be fine, but I had to do four years" in the Marines.
"So I was in for four years instead of two, like the draft, and I ended up doing six."
In those six years he would go from the jungles of Vietnam to the rubble of a devastating earthquake in Managua, Nicaragua.
He was sent to Vietnam in 1970 as a member of a Combined Action Program, or CAP, unit. The program sent small teams to help protect Vietnamese villages from attacks from the Viet Cong communist fighters (VC) and to help with local projects.
American troops killed many of the VC in response to the Tet Offensive, a series of coordinated attacks by VC and North Vietnamese military in 1968, but remaining communists were terrorizing villagers, Martinez said.
Decades later, Martinez is still disturbed by the horrors the VC inflicted on the villagers.
"They would attack villages, rape, pillage, kill, murder," he said. "They're the same as ISIS is right now. That's the kind of people the VC were."
Many of the VC's operations were hit-and-run attacks, which meant Martinez and his comrades had to go after them.
"I humped a lot of hills," he said. "We tracked them down and we went to a lot of different villages all the way from Phu Bai up north all the way down to Khe Sanh Valley."
"Basically, our job was to hunt them down and kill 'em. Period," he said. "They're just like ISIS. You don't keep these kind of guys. What they did to kids and women was totally appalling."
It's the children and villagers that stand out the most to Martinez.
The children would chant "Marines No. 1!" Women in the village said, "Marines Dinky Dau," he said.
The latter translates into 'Marines crazy," Martinez explained.
He was fascinated by the culture — it was the first time Martinez, a Wyoming native, heard about Buddha — and the people he met in the villages.
"It was really unique listening to the kids. And the girls, there was girls there that, at 17, 18 years old, they knew much about weapons," he said. "They protected their own villages and that's who we worked with to teach them to take care of themselves."
He stayed in Vietnam for just over a year, then returned to the United States.
Martinez worked as a Marines range coach and later got clearance to join the Marine Security Guard, which provides security at American embassies and consulates
He almost ended up back in Vietnam, in Saigon, but that was now an in-demand post.
"There was people fighting to go to Vietnam. They wanted to go there," he said. "They wanted to serve there and I'd already been there so someone took that spot."
He almost got sent to the northwest African nation of Mali, but instead was assigned to the Central American city of Managua, Nicaragua.
"A sergeant was getting married down in Nicaragua and they needed a sergeant down there, so they changed me to Managua — which I went all over the map of Africa to look for," he said.
It turned out to be a pivotal assignment. That's where he met his wife, Minon.
They both survived Managua's devastating earthquake in 1972
Officials say 3,000 to 7,000 residents were killed, 15,000 were hurt and three-quarters of the city's population was left homeless. Because people were buried in mass graves the exact death toll is unknown.
Martinez saw those graves.
"You wanna talk about war zone. That was terrible," he said. "Mother Nature can get ticked off. People don't realize how mean an earthquake is."
These days, Martinez is in the roofing business.
He runs Mason City Roofing and also serves as the main coordinator for Mason City's Marine Toys For Tots program.
And, all his roofing bids bear the Marine Corps motto: Semper Fidelis: Always loyal.
They Served with Honor: Carlos Melendez, Mason City
MASON CITY — His life in the Army grew out of a childhood playing soldier in the yard.
After summers spent using sticks for guns and imitating John Wayne with friends outside his house, the journey toward military life for Carlos Melendez seemed inevitable.
"I was going to grow up to be a Marine," he said via phone.
"We'd play army almost every day," the Mason City native said of his childhood friends. "I had a wooden stick that was my tomahawk, was my machine gun."
Now 76 and living in Tamarack, Florida, as a young man college was not his calling. The military's offer of order and structure appealed over the temptations of college life.
"I was not what you call a stellar student," he said. "In those days, you were a sissy if you got good grades."
A lot of his free time was spent "partying and chasing girls and going to football games," he said. "I'm just wasting my parents money, so I thought I'll join the Army."
By 1961, he had enlisted and was attending officer training school. He loved the structured environment, opportunity to meet people from all walks of life and ability to learn whatever job he wanted.
"The Army kept on saying, 'Yeah , I will send you to that school,'" he said.
Over the course of a 20-year career in the service, Melendez, a retired major, served in several capacities including attending infantry, airborne and Ranger schools.
He went to Vietnam as a helicopter pilot first in first 1966 before returning for a second tour in 1969. He logged more than 1,000 combat flying hours transporting and extracting soldiers from combat zones, eventually earning a Distinguished Flying Cross.
His helicopter was hit three times by enemy fire, he said.
The second time, it was "pitch dark out in the mountains," he said. "You could see all the tracers out there. It looked like the Fourth of July."
Coming home between tours as an officer, he said he didn't feel the same sense of being ostracized in the same way commonly felt by enlisted soldiers.
"Professional soldiers, which I considered myself to be at the time, you have a different perspective," he said.
"My second I came (home), I went to San Francisco ... I was there at the time when" there were protesters.
Officers, "we'd go out, go get a drink," he said. "Of course, aviators like to have a good time. There was a street there, we used to go in our uniforms, people used to buy us drinks."
"Never forget the inhumanity of war and the men who we ask to send to war," he said.
For combat, "There's no way to anticipate what that's going to be like," he said. "It was a very intense experience in terms of requiring your attention and focus all the time.
"Were were very cocky back then," he said. "And for the troops (we flew) to support them, so we (never quit)."
"You didn't think about the politics of what (you were doing), because soldiers are not political," he said.
"The guys that were there, we know what we did. We did our duty," he said.
They Served with Honor: Teddy F. Bassett, Jr., Northwood
A Northwood native who had never traveled by public bus, train or plane prior to his military career found himself flying on a regular basis as an aerovac medic in Vietnam.
Teddy F. Bassett Jr. enlisted in the Air Force in May 1965 after receiving notice he'd been selected by the draft. After scoring high in the medical field, he was selected to be a corpsman, later working his way up to run the aerospace medicine clinic at Chanute Air Force Base in Rantoul, Illinois.
Following advanced medical training, Bassett was chosen for aeromedical evacuation training at Brooks Air Force Base in Texas, where he learned how to provide in-flight medical care to injured soldiers.
Bassett was then reassigned to Clark Air Force Base in the Philippines in December 1969.
He left behind his wife, Joyce, and two young children, Jeff and Lori, in Mason City. They were later allowed to join him in the Philippines after Bassett extended his assignment from 18 to 30 months.
He and Joyce were high school sweethearts. They married after Bassett completed 24 weeks of training in Texas and Alabama.
While in Southeast Asia, his squadron began supporting missions in Vietnam. They used C-118, C-130 and C-141 aircraft to transport injured or sick soldiers, sometimes making as many as five or six stops in one day at various bases.
"It was actually rather exhilarating," he said. "When you're that young, you don't know what fear is.
"You're fixated on getting the mission done and don't think about the consequences; you just go and do what needs to be done."
Bassett said the planes would hold 30 to 70 stretchers called litters, plus space for ambulatory patients, medics and nurses.
When he wasn't flying in Vietnam, Bassett was assigned to rescue missions in Cambodia and Laos.
One mission required a C-130 aircraft to be flown into Cambodia to rescue injured soldiers. Pilots landed the plane on a dirt road and kept the engines running as patients were loaded to ensure a speedy take-off.
While aerovac flights were normally routed around hostilities, Bassett said that didn't keep them from being shot at.
His plane was once mistakenly routed into an active air campaign, where bombs were being dropped and anti-aircraft guns were being shot. Bassett said the aircraft had to quickly leave the area and return another day for wounded soldiers.
During another mission, a Korean flight crew assisted as a C-47 was flown into Vietnam to rescue a valuable wounded asset.
Not being able to understand Korean compounded the challenge of providing medical care under fire, Bassett said.
During his last mission before returning home, their plane came under fire as it was taking off. Bassett said it had a fairly full load of 50 litters and several ambulatory patients.
"I felt really bad for the patients who were already suffering and now wondering if they were going to make it out alive," he said.
Since he had to frequently monitor patients' vital signs, Bassett couldn't wear ear protection while flying on the noisy planes.
Like most aerovac medics, he has hearing loss and back problems due to carrying heavy litters. He was diagnosed with stenosis of the spine — narrowing of the spinal canal — which requires lifelong treatment.
Despite his injuries, he says it was rewarding getting wounded soldiers to treatment in a safe place.
After Vietnam, Bassett spent 11 months in the U.S. before being assigned to independent duty in Greece.
He served in the Air Force until 1985, retiring as a chief master sergeant. During his service, he was assigned to either temporary or permanent duty in 13 countries and nine states.
"I just really enjoyed it," he said of his 20-year military career. "What I was doing was really rewarding."
Bassett was awarded 11 medals, including the Meritorious Service Medal with three oak leaf clusters, the Air Medal, the Air Force Commendation Medal, Vietnam Service Medal with a Silver Star and two Bronze Stars and the Vietnam Gallantry Cross with palm.
He now lives in North Carolina.
They Served with Honor: Mike Foster, Mason City
Mike Foster remembers it like it was yesterday.
It was 1971 in Vietnam and Foster and others were trying to rescue South Vietnamese soldiers and get them on a helicopter.
"I had my hand on this guy's stomach trying to keep his guts from falling out and I felt his heart stop beating. He died in my arms," said Foster, 66, a retired Union Pacific railroad engineer and a graduate of Mason City High School.
The Globe Gazette will publish 50 stories — starting on Veterans Day — about North Iowa's Vietnam Veterans. The stories will appear on Sundays…
"Those experiences stay with you for a long time," he said.
There are other reminders. "The sound of river water always makes me think of Vietnam," said Foster. "And the sound of a helicopter — oh, my God.
"When you were over there, when you heard a copter, you always hoped it was coming for you."
Foster has suffered from prostate cancer and heart disease and he is convinced both are related to his exposure to Agent Orange in Vietnam.
"Why would we do that?" he said. "There were babies over there who were exposed to that."
But he dismisses the effects the war had on him. "I'm better off than 58,000 other guys who served over there," said Foster.
"The Lord has been good to me," he said, "to help me forget about a lot of this stuff. The Lord and my wife Kathy."
Foster said when he came home, there wasn't much time to adjust to civilian life. "I was in Vietnam one day, in San Francisco the next and in Mason City the next. That's way too soon. There should have been maybe two weeks where we could have settled down a little," he said.
"I loved the Vietnam people and I loved their country. We sure put a lot of holes in it," he said.
"South Vietnam people just wanted to be left alone. They had to deal with their government, our government and the Viet Cong."
Foster was an infantry airborne pathfinder. "I wasn't really attached to a unit. I was attached to different people. I'd be dropped off somewhere, do my job and then be picked up days later.
"So I didn't have the camaraderie that others had and that was probably a good thing. The guys you saw killed were not close friends so I suppose you could say it wasn't as hard on your heart."
He said when he first was drafted, he volunteered to go to one training school after another. "I tried to do that for my entire tour but didn't quite make it," he said.
His first night in Vietnam, he heard enemy rounds "and I thought, it sure would be nice to be back on the farm in Iowa."
Nearly 50 years later, looking back on his days in Vietnam, Foster has mixed emotions.
"I always believed in stopping Communism and I still do," he said. "But military operations should be handled by the military and not by a president. It should not be political."
Another memory from Vietnam: "Every day I thought about food. Food and water. I missed that more than I missed my girlfriend."
They Served with Honor: Ron Stroup, Mason City
MASON CITY — Retired Mason City High School teacher Ron Stroup spent a year as a helicopter pilot in Vietnam and took enemy rounds three times.
He escaped uninjured all three times and came away unharmed after flying 1,000 hours in a period of one year, a year full of many scary moments.
The Globe Gazette will publish 50 stories — starting on Veterans Day — about North Iowa's Vietnam Veterans. The stories will appear on Sundays…
A native of Corwith, Stroup was born two days after Pearl Harbor and grew up in an environment in which veterans were treated with great respect. "They were heroes in my hometown," he said.
In high school, Stroup was a star pitcher on a Corwith High School baseball team that won a state championship.
He went to the University of Iowa on a baseball scholarship but injured his knee, eliminating any hope for future baseball glory.
But he was also involved in ROTC and got interested in the flight program. In the fall of 1964, six weeks after graduating from college, he went in the Army and 18 months later was a helicopter pilot in Vietnam.
"Our company was attached to the 101st Airborne, flying them into the highlands of central Vietnam," he said.
"Our toughest missions are what we called LRRP — long-range reconnaissance patrols. We would drop five or six men, black-faced and in camouflage and hopefully undetected, so they could see what was going on.
"Then later we'd have to go get them. One time they came to the helicopter, threw a body in and the rest of them jumped in over it," he said.
Stroup said a frightening moment came on one flight when the helicopter was supposed to put men down in what turned out to be a burned-out area.
"As the helicopter came down it blew all the ashes up and we couldn't see what we were doing. When we plunked it onto the ground, a hole was punched in the bottom of the copter. Fortunately, we were still able to fly it," he said.
Stroup said, as a pilot he was much more afraid of the weather than being shot down by the enemy.
"Bad weather and mountains don't mix," he said.
By far his scariest moment, he said, was when he had a general onboard and the helicopter went into a bank of clouds, making it almost impossible to see.
They found an opening in the clouds and flew above them, only to fly into a second bank. "We knew we were over mountains and we knew we didn't have enough gas to get back over the ocean," he said.
Finally, they found an opening in the clouds and were able to descend and find a place to land. "That was the scariest moment of my life," said Stroup, shaking his head.
He said when he returned home, he didn't experience the resentment that many Vietnam veterans endured. "It might have been because I came home alone and not as part of a unit," said Stroup. "At any rate, nobody spat in my face."
"I did my duty and I'd gladly do it again," he said. "I know some say we shouldn't have been there in the first place. I don't look at it that way. I did what I was called to do.
"I'm not a 'sit-around-and-tell-war-stories' kind of guy. It's not glorious — and I have a lot of other things to do."
They Served with Honor: Dennis Murra, Buffalo Center
BUFFALO CENTER — Already drafted, Dennis Murra of Buffalo Center had every intention of going into the Army when he walked into a Minnesota recruiting office in 1971.
"A class at Southwest Minnesota State required that we interview a business owner, so I went to interview the Army recruiter," Murra said.
The Globe Gazette will publish 50 stories — starting on Veterans Day — about North Iowa's Vietnam Veterans. The stories will appear on Sundays…
"When I arrived at the recruiting center the Army recruiter was out, but the Air Force recruiter was in. One month later I was in Air Force basic training."
It would turn into a 21-year career that took Murra to Vietnam as well as several areas around the U.S.
In the 1970s, going into the military didn't strike Murra as unusual. It was just what people his age did.
"It was so normal for guys at that time to get drafted and go into service I just accepted it as my fate," he said.
After attending technical school, Murra was sent to Davis-Monthan Air Force Base in Tucson, Arizona, where he was a jet engine specialist.
"It was quite a shock, yes," he said of Tucson. "I'd never really been in a large city before so it was different. Of course, the heat there is a lot different than it is here, too."
Murra wasn't fazed by the possibility of being sent overseas. As he puts it, "I was 19 and single and didn't care.
"I grabbed my toolbox and my duffel bag and away we went," he said.
Murra ended up in Thailand, where the United States launched missions into Vietnam, Cambodia and Laos.
He worked on planes at Royal Thai Air Force Base Udorn, in northern Thailand, and Khorat, in central Thailand.
Some planes had bullet holes. Others had frames stressed from too much downforce.
In Korat, Murra and his fellow airmen would watch for lights of returning B-52s from the balcony of old Thai Army barracks. After flying missions the bombers returned to Korat via U-Tapao Royal Thai Naval Airfield, a base south of Bangkok on the Gulf of Thailand.
"Sometimes there wouldn't be as many as what left," Murra said.
The relative secrecy was essential during the war so Thailand could avoid invasion by claiming neutrality, Murra said.
"Forty thousand North Vietnamese regulars (were) just north of us," he said. "As long as Thailand remained neutral they wouldn't bother us."
He was deployed twice, first for 179 days and then back for a year.
During his second stint he got a glimpse of semi-secret Air Force activity.
Missions were supposed to be over, but there was clearly continued action in Cambodia and Laos, Murra said.
"We would see airplanes loaded with bombs, but they would be back an hour later with no bombs on them," he said. "So, we knew something was going on. They weren't going very far."
After his service was over, Murra stayed with the Air Force as a recruiter.
"After I'd been in four years I kind of wanted to come home, but my dad and brother were farming. They didn't need another partner," he said.
He recruited in St. Paul, Minnesota; San Antonio, Texas; and eventually in Spencer. He and his wife are now back in Buffalo Center.
He retired in 1992 as a master sergeant.
They Served With Honor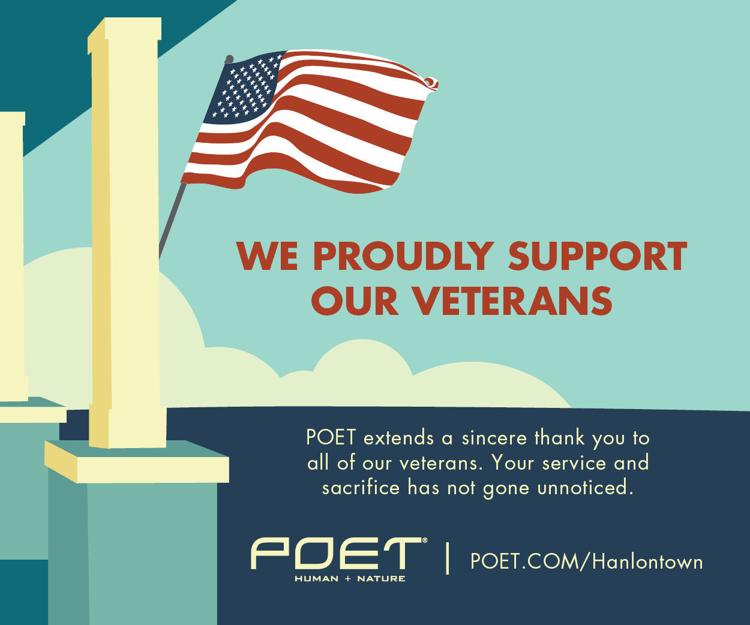 They Served with Honor: Jerry Merrick, Osage
As a crew chief in Vietnam, Jerry Merrick recalls washing blood off the floor of his Chinook helicopter, but remembers little about the injured soldiers he transported.
A doctor once told him the mind is an "unbelievable mechanism" that can seal off certain bad memories.
The Globe Gazette will publish 50 stories — starting on Veterans Day — about North Iowa's Vietnam Veterans. The stories will appear on Sundays…
"He said, 'You probably ought to feel lucky that you don't remember the wounded,'" said Merrick, an Osage native now living in Dubuque.
Although he doesn't remember more graphic details of the war, Merrick knew of others who weren't able to handle the stress of combat.
"When I was over there, a lot of the guys couldn't take it, and a couple of them shot themselves in the foot to get out of there," Merrick said. "I considered other guys — infantry, artillery — as having it worse than me, because I didn't think I had it that bad."
One thing that remains vivid in his mind is nine comrades who were killed in action.
Merrick recalls talking with John Powers, a Washington state native, a half hour before his helicopter was blown up in April 1970. On the day Powers died, Merrick was flying in one helicopter, Powers another.
"You hear about survivor's remorse — I thought maybe I could have saved him," he said. "You never, never, never get it out of your head. You never do."
Two years into college, Merrick went to a recruiting station because he was running out of money and knew he would be drafted.
Merrick, then a 20-year-old with extremely curly hair, first stopped in the office for the Marines, where a recruiter crooked his finger at him and said, "Come in, little girl, we'll make a man out of you."
He instead settled on the Army, where he learned his education would allow him to fly helicopters.
After flight and mechanic school, Merrick was sent to northern South Vietnam in 1970 with the 101st Airborne Division.
"Vietnam all in all was just an absolutely beautiful country that I loved flying over," he said. "There was always something different — rice paddies, jungles and a Buddhist temple, often in the middle of nowhere."
He worked with the Montagnard, indigenous people in the country's central highlands, and was responsible for dropping off and picking up troops and resupplying, regularly under tense conditions.
"It was pretty frightening, having someone shooting at you and having artillery pieces going off," he said.
Upon returning to his hometown nine months later, Merrick said he didn't run in to many problems.
"I think it's because I'm from the small town of Osage," he said. "If you cut everyone on the hand, they bleed red, white and blue."
A decade after Vietnam, Merrick enlisted in the Iowa National Guard. After 21 years of service as an infantry officer, he retired as a lieutenant colonel in 2000.
When he joined the Guard, he planned on flying helicopters again due to the age requirement being dropped. After a spat with a senior officer during career day, Merrick learned the requirement had been reinstated, effectively disqualifying him.
"I never got to fly a helicopter after Vietnam," he said. "It's too bad, because flying helicopters was absolutely wonderful."
Merrick was employed by John Deere for 13 years before working as a logistics manager for several different corporations. He is now retired.
They Served with Honor: John Ross, Orchard
ORCHARD — He had flashbacks for years.
"It could be a sound. It could be a smell. It could be a touch. It could be almost anything," said John Ross of Orchard, recalling the effects of the year he spent in Vietnam.
The Globe Gazette will publish 50 stories — starting on Veterans Day — about North Iowa's Vietnam Veterans. The stories will appear on Sundays…
"Whatever it is will put you back in the war zone. You can't help it," said Ross, 65. "I'm over most of it now but I still can't watch movies about Vietnam and I don't go to fireworks shows. I can watch them from a distance but I can't handle the sound."
Ross was drafted into the Army and was in Vietnam for 364 days in 1970-71. "I was actually there exactly a year — but I lost a day coming back," he said with a laugh.
During that time, he was shot down twice —once in a helicopter and once in a plane.
"The helicopter was headed into a hot zone when we were hit. I would call it a controlled crash. We hid in a crater and were really pinned down. I kind of knew how Custer felt," said Ross.
"You're not really scared. But you do wonder who's next — and is my number up?"
The incident with the plane came at a time when the company clerk helped Ross make arrangements to get home for a few days to see his girlfriend and future wife, Paula. He flew back into one area of Vietnam and then took another plane to get back with his company.
When that plane left the runway, it was hit by enemy fire when it was about 500 feet off the ground. "We did kind of a half-roll down and landed on another runway. We got out of there safe but it was pretty intense," said Ross.
He said the experience of being in a war is hard to explain. "It's like you're waiting for the school bully to come after you and it can happen when you're eating, when you're sleeping, any time. You're under this stress 24-7," he said.
Ross said today he often gives talks to school children about his days in Vietnam. "I have to vary it, depending on the age of the kids. But I'm often asked why we were there.
"I tell them about an old man over there who always shook my hand when he saw me. Why did he do that? Because as long as I was there — as long as we were there — the North Vietnamese wouldn't come down and steal everything he had," he said.
"And he didn't have that much — a few things in a little hut. But it was all he had, and we protected it for him."
Ross said his homecoming back in the U.S. was not pleasant. "When we were flying back, we were to land in Seattle. We were told to get into civilian clothes as soon as we could. If we didn't have any with us, go buy some, we were told," said Ross.
It wasn't long before he found out why. "When I first got back in the U.S., it was bad. If people knew I was a soldier in Vietnam, they were vicious. I was spat on and called a baby killer," he said.
"Even when I got home to where I lived at that time, Austin, Minnesota, the townspeople weren't very nice. It got to the point where you didn't tell anyone you were a vet and it was even difficult getting a job," he said.
At the urging of Mitchell County Sheriff Greg Beaver, Ross reluctantly went to the Operation LZ reunion last summer in Forest City. "I didn't want to go but it turned out to be therapeutic," he said.
When he thinks of his days in Vietnam, many memories come to mind, said Ross, but one in particular stands out.
"Anytime I held a wounded soldier in my arms, they always wanted two things — Mom and God, as in 'God, please don't let me die.'"
They Served with Honor: Bob Mogk, Kensett
MASON CITY — When Bob Mogk of Kensett returned home from Vietnam in 1968, he wasn't legally old enough to have a beer.
"It was strange because over there, they rationed beer and soda to us twice a month," said Mogk, 68, an Army draftee who served exactly one year in Vietnam in 1967-1968.
The Globe Gazette will publish 50 stories — starting on Veterans Day — about North Iowa's Vietnam Veterans. The stories will appear on Sundays…
Mogk was a combat engineer, building roads and bridges and detonating explosives as part of the job. So while he was not directly in combat, Mogk said, "We weren't there looking for trouble but we could deal with it if it came."
He said often he was put on a helicopter, taken somewhere to blow up a bridge and be left alone for a few days until the job was done. Then he would be picked up and be ready to go somewhere else.
"One day I was on an island doing my job when I saw some F-4 Phantom jets above me. Somehow, they got their coordinates wrong and bombed my island. I crawled under a dump truck and didn't get hurt," said Mogk.
"But that wasn't my most unique experience. That came the day I was working in a quarry ready to set off some explosives. I had everything ready to go. There was about a two-minute leeway before it would blow up.
"I looked up and saw a helicopter headed right for the blast area. There was no way to warn it. I got in my bunker and hoped for the best."
Mogk said when the blast went off the helicopter was directly above it.
"It seemed like that helicopter rose about 500 feet, but of course I'm just guessing," he said.
When the huge mountain of dust settled after the explosion, the helicopter landed.
"And guess who got out," said Mogk. "Gen. Westmoreland." He was referring to Gen. William Westmoreland, commanding general of the troops in Vietnam.
Mogk recognized Westmoreland and was shocked to see him. He saluted and Westmoreland returned the salute, and said, "What in the hell was that?"
Mogk said he explained he was doing his assigned task and there was no way of warning the helicopter.
Westmoreland said, "Soldier, do you know who else is in this chopper?"
Mogk looked over and watched Secretary of Defense Robert McNamara emerge from the helicopter. "He was white as a sheet," said Mogk.
Westmoreland concluded his conversation with the young soldier from North Iowa. "You could have changed history," he said and walked away.
Mogk said the day-to-day experience in Vietnam was hard work in hot conditions.
"We slept in tents just about every night for that year. My father wanted me to keep a log of the weather while I was there, and I can tell you the temperature was 127 degrees on the hottest day," he said.
Another memorable experience occurred when his tour in Vietnam was over and he was headed home.
"It was about a 20-hour flight with a stop to refuel and I think there were about 268 of us on board," said Mogk. "Several on board had rifles with them. I don't remember why." The plane was to land in Seattle.
He said when their plane flew over Hawaii, the pilot radioed to the soldiers that they were over American soil. "It was a good feeling, but we still had several hours to go," he said.
Several minutes later, the pilot advised that the plane would have to be diverted because there were 2,000 war protesters gathered at the Seattle airport.
"The captain got on the microphone and told us, 'We've been gone for a year, we're heading home and we will not be diverted.' He ordered that the plane land in Seattle as planned.
"He told all the soldiers with rifles to get off the plane first with the rest of us to follow. It wasn't exactly the kind of 'welcome home' we expected,'" said Mogk.
Led by soldiers with rifles in hand, the returnees proceeded through the airport without incident.
They hadn't expected any trouble, said Mogk, and were thankful there was none.
"All we wanted to do was kiss the ground," he said.
They Served with Honor: Jay Lee, Mason City
MASON CITY — Jay Lee served 28 years in active and reserve duty in the Navy.
"I have always been super proud to be an American," said Lee, a 73-year-old Mason City resident. "I am extremely proud to serve 28 years in the military. I would do it all over again, even Vietnam if my government asked me to do it."
The Globe Gazette will publish 50 stories — starting on Veterans Day — about North Iowa's Vietnam Veterans. The stories will appear on Sundays…
He spent 14 years in reserves and 14 in active duty.
Lee enlisted in 1961 and served with amphibious squadron COMPHIBRON 5 staff from 1962 to 1966. He served a total of four tours in Vietnam ending in 1969.
"They were all over the place, it was wherever they needed you at the time," Lee said. "Most guys went to a camp, I did not. I was called in to an area, did my job there.
"I did the same thing on ships. I would show on the maps where the enemy was at, and where the good guys were at."
Since he was moved around a lot he served all the way from Saigon to within 13 miles from the demilitarized zone (DMZ).
He worked out of Saigon when he first arrived in 1961, which he describes as "not too bad," since the fighting didn't pick up there until the mid- to late 1960s.
"I was four tours, so I came home four times and every time you come home we had problems," Lee said.
He said he didn't have many problems once he was back in Mason City, but he had many negative experiences near the military bases.
"So you come home, you think you've done a job that your country wants you to do and you return home to all the hate, and that's actually what it was, hate toward the serviceman," Lee said. "You put up with it."
He said he was beaten up once in Long Beach.
"You know, you're called all kinds of names, baby killer to murderer, you were spit on," Lee said. "It's kind of heartbreaking."
"I personally lost some of the bitterness when I got home from Desert Storm," Lee said. "I was recalled to Desert Storm and that lasted three months, then I came home and had a great welcome home.
He said it also helped working on the committee and taking part in Operation LZ in Forest City last summer, adding that it was the first welcome home he received for his service in Vietnam.
Talking to other veterans at Operation LZ and knowing he was not alone helped with healing, he said,
"Vietnam veterans are the ones out there that are making sure that anyone coming back from a conflict is welcomed home properly," Lee said,
Lee later served as a police officer in San Diego and Decorah, and then spent 25 years with the Mason City Police Department, retiring in 1996.
"We can serve our community and country in several ways, however we choose to do it," Lee said. "We all need to serve."
They Served With Honor
They Served with Honor: Bob Rodgers, Mason City
MASON CITY — Bob Rodgers, 66, says he can't talk about parts of his service in Vietnam. Some memories are still too vivid, too real to revisit.
The Globe Gazette will publish 50 stories — starting on Veterans Day — about North Iowa's Vietnam Veterans. The stories will appear on Sundays…
Bob sits in his living room with his wife his wife, Phyllis, in Mason City. They've been together since high school.
Rodgers didn't receive any major decorations during his time in Vietnam, and that is fine by him.
"He just got to marry his high school sweetheart," Phyllis laughed.
Bob considers his marriage to be the "best prize of all."
"We started dating when she was 14," Bob said. "We graduated in 1968."
When Bob was 19, he was sent to Vietnam after he volunteered for service. He served in the US Army and earned rank E-5 specialist in his three years in the military.
Bob had his basic training in Fort Lewis, Washington, and was later moved to Fort Rucker in Alabama. He finished at Hunter Army Airfield in Savanah, Georgia. In that time, he went to school to be a helicopter mechanic.
"I went to Vietnam in October of 69," Bob said. "I started out in the maintenance department working on helicopters — I flew a little bit that way."
Bob flew test flights and later decided that he wanted to be a crew chief. He never became a crew chief but he found himself volunteering for extra tasks.
"One of the volunteer jobs I went on, our commanding officer at formation in the morning was looking for two volunteers to go help rig a downed helicopter so we could get it out since it had engine failure," Bob said. "That turned out to be a lot more than just going to pick up a helicopter. I don't think I can talk about that part. It was quite an experience."
Bob suffers from severe depression and PTSD because of things he witnessed though his service, he said.
After a while, he received training to be a technical inspector. He would look at the mechanics' work on the helicopters and either approve it or decline it. He was stationed in Vietnam in 1969 and 1970.
Adjusting back to civilian life "was hard," Bob said.
He is considered to be 60 percent disabled because of service life disabilities, Bob said.
"It caused a lot of things in our marriage. The evenings were terrible for me," Bob said. "10 days after I got home from Vietnam we got married."
Bob and Phyllis were married on Nov. 15, 1970. He was stationed in Savanah for 10 months after he returned from Vietnam.
"A 10-month-long honeymoon," Phyllis said
The Rodgers attended OperationLZ in August.
"What they did in Forrest City was outstanding," Bob said. "You could just see it in the vets that you met that they were very appreciative of what was going on. We didn't get any of that when we got home."
He sees a difference between people's reaction to him being a Vietnam veteran now compared to when he first came home.
"I don't remember any thank-yous when I came home," Bob said. "Even when I would walk down Main Street in our small town in southwest Iowa, nobody would talk to me."
Bob didn't get welcomed home until 1986.
"The first time we had ever seen the Travelling Wall, he was wearing his fatigue shirt and as we were walking, someone said, 'Welcome Home.' That was the very first time, 16 years later," Phyllis said.
He has also visited the Vietnam Wall in Washington, D.C.
Now, Bob and Phyllis are heavily involved in The Erdheim-Chester Disease Global Alliance.
Researchers may classify Erdheim-Chester as a cancer of the blood, which would be a good thing for Bob since he could possibly link it to exposure to Agent Orange in Vietnam.
Bob thinks that a lot can be learned from Vietnam in the United States.
"I think we need to be really careful about how we deploy our troops," Bob said. "The welfare of the troops is very important and we need to pay attention to history."
They Served With Honor: Dean Thome, Stacyville
STACYVILLE — Dean Thome of Stacyville said not a day goes by that he doesn't think about Vietnam.
When he first arrived there in December 1966 as a member of the Army's 1st Logistical Command, he worked on the docks unloading Agent Orange from ships near Saigon.
The Globe Gazette will publish 50 stories — starting on Veterans Day — about North Iowa's Vietnam Veterans. The stories will appear on Sundays…
Thome, 68, has not been diagnosed with any of the diseases other Vietnam veterans exposed to Agent Orange have reported, but he has skin breakouts that he believes are the result of unloading it.
Thome volunteered for the Army after graduating from Visitation High School in Stacyville in 1965 so he would have more of a choice of where he went.
He chose Germany and served as the driver for a captain before receiving orders to go to Vietnam.
In Vietnam, he worked for 18 hours a day, except when shifts were switched. He then received 18 hours off before going back on the job for six days straight.
He hurt his back one day after being hit by some lumber while unloading a ship. He got 21 stitches but was back on the job after just one day off.
However, he was soon sent to a classified area in the delta, serving as a "tunnel rat." Being in a classified area meant he could not send or receive mail for a long time.
After two months in the delta, a warrant officer told him they looked up his records and learned he was an only son.
"He said, 'I'm getting you out of here,'" Thome said.
At first Thome's captain said no because of the shortage of troops, but he finally did get to go home.
When he was in line to board his plane the airport was attacked.
"I couldn't get on that plane fast enough," he said. "I never felt safe until the plane got up in the sky."
Thome said he had post-traumatic stress disorder and depression. He was not diagnosed with PTSD until he was 50, which he said is common for Vietnam veterans.
The medication he is on has helped him a great deal. So did retiring from farming.
However, he still doesn't like to be touched from the back or surprised in any other way. He also doesn't like the sound of helicopters or the sight of people with guns.
He has nightmares to this day about the war.
The Stacyville area had a high number of Vietnam casualties, so Thome lost a lot of people he knew growing up.
He has four children, three from a previous marriage and one with Elaine, his current wife.
Thome said one thing he is thankful for is he knows where all his friends from his platoon are now.
"We all called each other brothers," he said.
They Served with Honor: Bob Lembke, Mason City
Upon returning from Vietnam in 1967, Bob Lembke was anxious to change out of his uniform and blend in with the rest of the world.
"Being a Vietnam veteran was not a badge of honor at that time," he said. "For decades, you really didn't feel any pride in being a veteran."
The Globe Gazette will publish 50 stories — starting on Veterans Day — about North Iowa's Vietnam Veterans. The stories will appear on Sundays…
Lembke, who grew up in Rockwell but now lives in Mason City, felt his true homecoming didn't occur until nearly 50 years after his service.
"I finally came home this August with Operation LZ," Lembke said. "That's when I finally felt Vietnam veterans were welcome."
At 22, Lembke was drafted into the Army's Ninth Infantry Division. He served in the Mekong Delta, where temperatures reached 113 degrees.
Having previously worked in a bank before the draft, he worked as a senior finance specialist but was also responsible for other duties.
"One of the first things I found out, that if you're in the infantry division, you're infantry first, no matter what your military assignment is," he said.
He spent close to two months on perimeter guard duty, something he said would "give you a real thrill" at times, especially when animals would hit trip wires, resulting in flares being sent up.
One night an oversized rat rustled through grass near Lembke's camp, seeking a drink of water from a puddle.
"I thought for sure we were under attack," he said, noting his camp experienced mortar and human wave attacks. "You always had to be under alert."
Another part of Lembke's assignment involved paying wounded troops, a job he said was an eye-opening experience.
"I would thank my lucky stars when I left the hospitals," he said. "I was very, very blessed, because a lot of them were wounded very badly."
After returning home, Lembke returned to banking, which ended up being a 49-career for him. He is now retired.
The thought of those left behind still weighs on him. While speaking with Mason City High School students this fall about the war, he began to choke up when speaking about casualties, which includes the loss of a younger friend he once attended church with in Rockwell.
He said the attitude change about the war in recent years has helped him and others feel comfortable talking about their experiences.
After retiring, Lembke taught lifelong learning classes at North Iowa Area Community College about Vietnam.
"I still get emotional, but it's been a big turning point for me," he said. "People are finally starting to realize there was some value to it (the war), which did make a difference in the world."
He has no regrets about his military service.
"I did what I was supposed to do as a U.S. citizen," he said. "I would do it again if I was 20 years old."
They Served With Honor: Bob Havner, Ionia
IONIA | Bob Havner said his experiences as an operating room technician during the Vietnam War are always with him.
"I wake up with it in the morning and I go to bed with it at night," said the former Charles City resident who recently moved to Ionia.
The Globe Gazette will publish 50 stories — starting on Veterans Day — about North Iowa's Vietnam Veterans. The stories will appear on Sundays…
Havner, 69, has visited the Vietnam Veterans Memorial in Washington, D.C., eight times. He also visited the Traveling Memorial Vietnam Wall during Operation LZ this summer in Forest City, an event for Vietnam veterans that he helped organize.
He said it is difficult for him to visit the memorial wall with all the names of those who died during the war.
"There are so many names on there because I couldn't save them. But that's war," he said.
Havner, a 1965 graduate of Charles City High School, went to Mason City Junior College for a year before enlisting in the Navy in October 1966. 
After boot camp he want to hospital corps school in San Diego, and then Naval Hospital Oakland near San Francisco. He got his orders to go to Vietnam in 1969. 
As an operating room technician in the First Medical Battalion, "the front was wherever you were," Havner said.
They were attacked with rockets and one night a member of the Viet Cong managed to get inside the wire.
"It just wasn't too much fun," Havner said.
His duties included triage. One night when casualties were heavy, he was given a black pen and a red pen. The red pen was to mark which of the wounded would be sent to surgery and the black pen was for those who would not be treated.
He returned to the United States after a year in Vietnam, initially settling in California.
Vietnam veterans were not well received when they returned, according to Havner.
"I had coffee tossed on me," he said.
Another veteran he knows had mustard and ketchup thrown on him, according to Havner.
"For some reason they thought we were baby killers," he said.
Havner continued to work in the medical field after returning to civilian life. He became a registered nurse, working with premature babies.
He returned to Charles City in 2000 and commuted to Rochester, Minnesota, to work at the Mayo Clinic. He retired in July 2010.
For many years very few people in his life even knew he was a Vietnam vet, and he never talked about his experiences.
That began to change after he became involved with Honor Flight Winnebago, which allowed North Iowa World War II veterans to fly to Washington, D.C., free of charge on a one-day trip to visit war memorials and other landmarks.
Havner, who visited veterans who had health issues to make sure they were healthy enough to go on Honor Flights, said they asked him about his own service, so he told them. 
Havner, who has post-traumatic stress disorder, said his experiences during the war have negatively affected his relationships with others. He has been through two marriages that ended.
"I'm not the easiest person to get along with," he said.
But ever since Operation LZ, "I'm a nicer person to be around," he said.
Looking back on his service in Vietnam, "If they called me up today and wanted me to go, I would go again," Havner said. "My nation needed me."
They Served With Honor: David Steinberg, Buffalo Center
At 6 feet, 6 inches tall, David Steinberg was used to standing head and shoulders above everyone else during his high school years in Buffalo Center.
His height almost deterred him from being accepted by the Army in 1968. The average height for men at that time was about 5 feet, 8 inches.
The Globe Gazette will publish 50 stories — starting on Veterans Day — about North Iowa's Vietnam Veterans. The stories will appear on Sundays…
"I had to have a second physical because they assumed I was too tall for the draft," he said. "After that, they said they'd take me."
Then 20, Steinberg spent a year in southern Vietnam, stationed with the First Signal Brigade at the Long Binh military base.
As a clerk typist and someone who drove jeeps, he didn't experience a lot of combat.
"While there were incoming rounds, we were in more of a safer area," Steinberg said.
Although his winter holidays were spent 8,300 miles from his hometown, Steinberg was able to reconnect with two other men from Buffalo Center.
"It was weird, but it was the neatest thing," he said.
While in the military, Steinberg was able to spend his weeklong R&R in Australia, visiting Sydney and the Blue Mountains. He says being among people taller than 5 feet was a highlight of the trip.
After returning home, Steinberg worked at Winnebago and attended college before working as a postmaster for 30 years.
While he had little difficulty adjusting to life back home, Steinberg says he sometimes wonders why he survived and an acquaintance — Bobby Davis, who had a wife and son in Forest City — was killed in action.
"I guess there's a time and reason for things," he said.
Now retired four years and living in Leon, he divides his time between his herd of 130 Angora goats and working as a substitute paraprofessional.
They Served With Honor: Herb Waugh, Clear Lake
For a long time, Herb Waugh wasn't quite sure if he should call himself a Vietnam veteran.
Waugh, 68, of Clear Lake, worked more than three years as an aircraft mechanic at Norton Air Force Base in San Bernardino, California, from June 1967 to Dec. 1970. He and his crews inspected and repaired C-141 cargo planes going to and from Saigon.
The Globe Gazette will publish 50 stories — starting on Veterans Day — about North Iowa's Vietnam Veterans. The stories will appear on Sundays…
"I look back now and I think, well, I didn't do much," Waugh said recently. "But then I think about it and yeah, I did. You know what I mean? I did do a lot. Just, on my part. What I did was important."
The inner conflict? Waugh fixed the planes. He didn't ride one of them to the front lines and fight.
"I still wish I would've went to Vietnam," he said. "I still wish that. Now, maybe I wouldn't be here today, either. Maybe I wouldn't have a leg. I don't know."
Waugh, of Ohio, volunteered for the Air Force on the advice of his brother. Expecting to be drafted, he wasn't surprised when a draft letter arrived a few days after he signed up with the Air Force.
He followed his brother's advice a second time and volunteered to do basic training in Amarillo, Texas, rather than a larger base. He remained at the Texas panhandle air force base for technical training, and then was sent to Norton Air Force Base in California.
At Norton, he and his crew performed 45-day and 90-day inspections of the cargo planes. Waugh worked the night shift.
It was a detailed process.
The night shift would remove all the access panels to the plane, readying it for inspection.
When the inspection was completed, the crews would begin repairs.
"We would get the aircraft, tow it out on the flight line and then start to work on it and fix all this stuff that they had found during the inspection," he said.
One of Waugh's jobs was to go through a log book and assign work from the various shops. When the repairs were completed, he cleared the work with the plane's crew chief before turning the cargo plane back over to its crew.
"He'd say, 'Well, Sarge, she's in good shape. I'll take it,' and they would take charge of the aircraft," Waugh said. "So, I'd pull my guys off and we would go work on another one."
"I felt like I was doing something," he said.
During the work, he sometimes got a glimpse of what was in the planes. The flights brought servicemen and supplies to the battlefield, but they also brought things back from the front lines.
Once, Waugh saw body bags. They were stacked on racks in the hold of the plane, headed for the government morgue.
He couldn't help but think of the young marines he'd seen come through Norton on their way to Saigon.
"You see that plane with all the body bags and maybe two or three weeks before that we'd be out there on the flight line and there would be marines sitting over on the flight line getting ready to board a plane to go," he said. "They had backpacks on, their guns, helmets. Sitting on the flight line — just sitting there a couple hours.
It was an unsettling feeling, wondering if any of those young Marines that came through Norton were on that plane. And he'd lost friends in the war.
"They're baby-faced kids just like me," he remembered thinking. "They're going over there and fighting and a month later you see a plane come in and you wonder."
Moments like that made him feel like he should have been fighting in Vietnam, not fixing the planes.
Fifty years later, it still lingers. He thought a bit, trying to explain why he feels that way.
In the end, he settles on it being a matter of "honor to the country."
"That's the way I feel about it. Like if there was a conflict now and they needed people, I would volunteer to go do what I could do. Even at 68, I would still go do that," he says. "They wouldn't take me probably, but you know what I mean? But, I would still do what I could at home."
They Served With Honor: Kenny Coe, Ventura
When recalling memories of serving as a fixed wing mechanic in Vietnam, a Ventura man prefers to speak about friends he made, lost and has since reconnected with.
"In the 10-month period of time I was there, it was just amazing the bond you get," said Kenny Coe. "Every day they're in your mind for some reason or another, but I'll never, ever, ever forget them."
The Globe Gazette will publish 50 stories — starting on Veterans Day — about North Iowa's Vietnam Veterans. The stories will appear on Sundays…
Coe served in the Army's First Cavalry Division in An Khe, an area in the central highlands region of South Vietnam. He says being chosen as a plane mechanic — something he had little experience in — was just "good luck."
His job mainly consisted of keeping OV-1 Mohawk aircraft in tip-top shape. Regular repairs invovled replacing tires that blew during take-off or landing, patching bullet holes and repairing or replacing hydraulic pumps.
While in the service, Coe befriended James Makin, an English-born sports car mechanic who worked in aviation maintenance in Vietnam.
Makin died on March 16, 1968, his 28th birthday. Coe said his friend had gotten off guard duty at midnight and stopped by the sergeant's office, where shrapnel was used for paperweight. Similar shrapnel killed him during a rocket and mortar attack after he had crawled into his bunk for the night.
"He was a hell of a kid, a good kid," Coe said.
He recalled a mission his captain, Cliff McKeithan, narrowly escaped.
McKeithan and another pilot were on a visual mission, flying much lower than they should have been. After spotting the enemy they turned the plane around to take a closer look when the upper windshield took a hit.
"They couldn't see anything out the front, so they had to look out the sides," Coe recalled. "They threw the autopilot on, knowing they would have to eject when they got over the base."
Another pilot quickly launched and flew beside the plane, talking them through a blind landing.
After landing, a .50-caliber bullet was discovered, lodged in the console between their heads.
"That was really scary," Coe said.
He and McKeithan were able to reunite this summer at Operation LZ in Forest City.
Jellybeans at the ready — McKeithan's favorite candy — the two reunited much like they had parted ways 48 years prior.
While in Vietnam, Coe and his wife, Sharon, then his girlfriend, kept in touch through 213 letters, which Sharon says she's saved all these years.
Faced with the possibility that he might not come home from Vietnam alive and leave her a widow, Coe was hesitant to marry Sharon before leaving.
"At least I would have had your last name," Sharon said softly, as she placed her hand on her husband's shoulder. 
They Served With Honor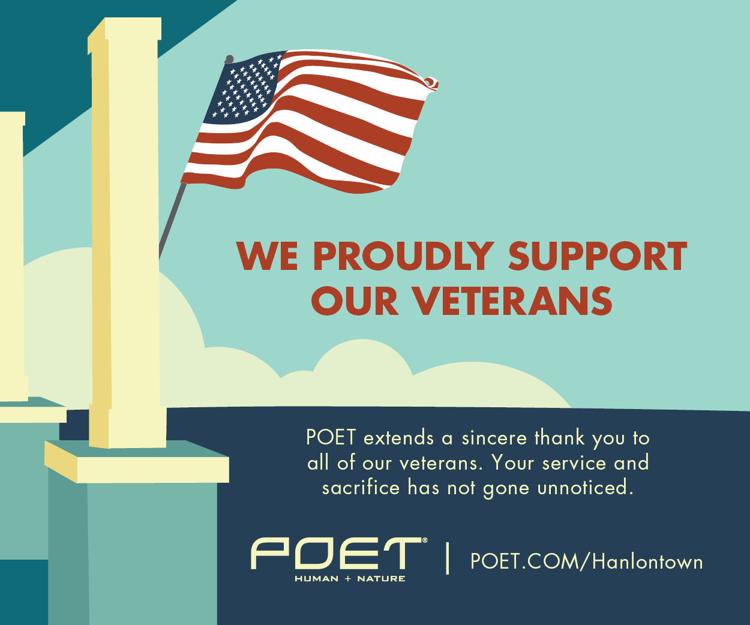 They Served With Honor: Dave Haugen, Hanlontown
Dave Haugen spent 10 months and three days on the Mekong Delta during Vietnam.
He only remembers about two weeks.
"That's probably a good thing," he said.
The Globe Gazette will publish 50 stories — starting on Veterans Day — about North Iowa's Vietnam Veterans. The stories will appear on Sundays…
Haugen, of Hanlontown, was a radio telephone operator in the 9th Infantry Division, 6-31st Infantry. 
They were in the jungles and rice paddies, dodging booby traps while searching for enemy soldiers. Haugen was responsible for maintaining communication between the squads in his platoon and the commander of Charlie Company.
"Many times we'd get ambushed out on the rice paddy and the bullets would hit the water and it would splash in your face and didn't make any difference," Haugen explained. "It didn't bother me until I thought about it later. And I've thought about it for years since."
Even now, he often wakes up at night wondering about a frightened young soldier who was wounded by a booby trap. Or, he'll think about seeing a man walking behind him killed by a bullet to the head as they crossed a river.
"He was like one or two guys behind me and a sniper shot him in the head. And I think about that daily," Haugen said. "I was talking to him one minute and the next he's laying there and he's covered up with a poncho, just his boots showing. And I can't ever forget that."
He credits his wife, Marilyn, for helping him through the years after the war. The first 10 years were particularly rough, he said. 
"The good thing that came out of it is I met a wonderful woman, got married and been married almost 44 years," he said. "And, she's been a saint. She deserves a medal of honor. She's a trooper."
The post-war years were made worse by the hostile reception Haugen experienced when he got back to United States.
In California, he was spit on and called a baby killer. Things were better in the Midwest — Haugen remembers reactions being more indifferent, as opposed to outright hostile.
It's much different now. Haugen participated in Operation LZ, a massive welcome home held this summer in Forest City for Vietnam veterans.
He volunteered at the event's museum, telling school kids about the war. He and other volunteers left out the graphic details, of course, but the younger children were still fascinated, Haugen said. 
Even before Operation LZ, the tide of public perception had turned.
"I wear a Vietnam veteran's hat and I've been thanked hundreds of times and met tons of nice people, but back in the day when I just got home you didn't do that," Haugen said.
Looking back, Haugen thinks about how hard the war was on his family, especially his parents.
"It was a trying time and I think what I feel bad about is I think it had to be harder on my folks back home than it was on me," he said. "Because, I didn't get scared of what happened in Vietnam until 10 years later when I thought about it." 
They Served With Honor: Glen Pannkuk, Forest City
In 1966, Glen Pannkuk was drafted to fight a war while still a teenager.
In Vietnam, he spent two years as a sniper while he grew increasingly disillusioned with the war.
The Globe Gazette will publish 50 stories — starting on Veterans Day — about North Iowa's Vietnam Veterans. The stories will appear on Sundays…
But a decade after he left the service, he felt compelled to return to make the military a part of his life for decades, re-enlisting to serve with the National Guard through the first Gulf War.
In part, it was to make use of the skills he learned in war to make sure other soldiers were better trained to face combat.
"I saw soldiers in Vietnam die because they weren't prepared," said the Forest City resident, now 69. "With me, that was not going to happen.
"I've always been a realist," he said. "That's why the military has been easy for me to adapt to."
As a sniper he went on multiple combat missions in a solitary job that he said he embraced..
The job was "as close as you'll get to reality," he said. "If you see an enemy, you'll shoot him."
By the time Pannkuk shipped home in 1968 he was questioning the war's purpose.
Even so, upon landing in Oakland, California, he said he and other soldiers were met with protesters who threw beer bottles. Military police ushered the returning soldiers into bathrooms to change out of uniform.
For years, he said, he didn't realize he was struggling with depression and post-traumatic stress disorder.
He also battled anger issues. Rather than using drugs or alcohol, he preferred picking bar fights to deal with his emotions.
After 10 years in civilian life, in 1978, he made the decision to re-enlist in the National Guard. He was called up for the First Gulf War in 1991, working in water purification.
Even 23 years after his last trip to a combat zone, he was confident of his abilities to return to war.
"I knew if couldn't be any worse than Vietnam," he said.
Its end and how soldiers were greeted coming home was a completely different experience.
"The culture (had) changed a lot," he said.
Pannkuk retired from the National Guard as a master sergeant about a decade later.
In the end, he felt he "did the best I could to take care of my people."
They Served With Honor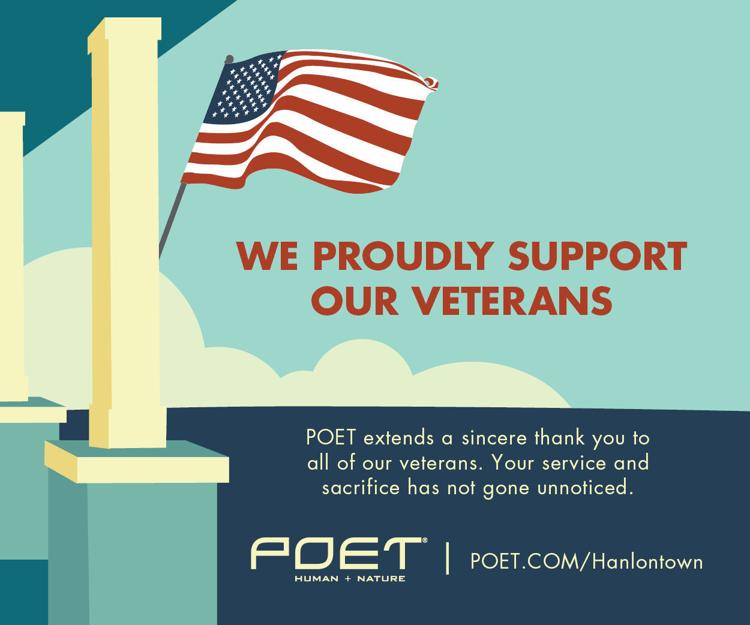 They Served With Honor: Denny Hull, Charles City
Denny Hull of Charles City was a member of the "Sea Tigers" — the Army's 458th Transportation Company (Patrol Boat, River) — during the Vietnam War.
The duties of Hull and other members of his unit included escorts, ammo barges, security, night patrols, ambushes and recovery of dead bodies.
The Globe Gazette will publish 50 stories — starting on Veterans Day — about North Iowa's Vietnam Veterans. The stories will appear on Sundays…
The worst part was "picking up bodies out of the river," said Hull, 65.
When they were on the river, "We were just sitting ducks," he said.
The boats had a fiberglass hull so "bullets would pass right through it," he said.
Once while Hull and the rest of his crew were "goofing off" and doing some water skiing, the front of their boat was blown off, he said.
He wasn't injured then, but he was wounded in hand-to-hand combat while capturing a Viet Cong prisoner.
"He wanted to take my arm off," Hull said.
Another time he captured 13 Viet Cong prisoners, earning a Bronze Star.
"The Viet Cong actually had a bounty on me," he said.
Hull, a 1969 graduate of Charles City High School, enlisted in the Army in March 1970 at age 19. He said he enlisted in the Army because of the lack of jobs in Charles City.
He started his Army training on tug boats and then volunteered for river patrol, knowing he would be sent straight to Vietnam.
Hull said he was inspired by President John F. Kennedy, who saved the surviving crew of the PT boat he commanded when it sank in the Pacific Ocean during World War II.
Hull landed in Vietnam on Veteran's Day 1970. 
River patrol was done in small groups, "so we got pretty close," he said.
His unit left Vietnam in September 1971 but he stayed behind for a while to help train the members of the Vietnamese Navy who were taking over the river patrol boats.
When Hull first came back from Vietnam, "I was very traumatized," he said.
However, looking back, "I would still do it again," he said.
Hull got a job at the White Farm tractor plant in Charles City when he came home. After the plant closed he started working at Curries in Mason City. 
Seven years after he left the Army, he joined the Iowa Army National Guard. He was a member of the 1133rd Transportation Company based in Mason City and went with them to serve in the Gulf War.
They arrived in the Persian Gulf on Veterans Day 1990 — exactly 20 years after Hull landed in Vietnam.
He said the Gulf War was a different experience than Vietnam.
"I was more cautious," he said.
Then 40, Hull was one of the oldest members of the unit and was able to act as a mentor to the others.
He is now retired from both Curries and the National Guard.
Hull and his wife, Linda, have three children, seven grandchildren and one great-grandchild.
He recently returned from a reunion of his Vietnam unit in Virginia Beach. Some of the boats they used, which had been restored and were operable again, were there.
"I'm proud of my service," Hull said. "I know it was the right thing."
They Served With Honor: Jim Farghum, Mason City
A Mason City man who served in a heavy equipment maintenance company in Vietnam considers himself a proud veteran.
"When my country called me, I didn't run and hide like some did," said Jim Farghum. "I showed up and served."
The Globe Gazette will publish 50 stories — starting on Veterans Day — about North Iowa's Vietnam Veterans. The stories will appear on Sundays…
Farghum was stationed outside Da Nang for 11 months, where he says he worked more in supply than he did as a mechanic.
Before being drafted, he "did a little bit of everything" while working at a local Chevy dealership, which led to his position in the military. 
"I wasn't really a mechanic, but that's what they put me down as," he said.  
The company's first compound was next to the Marble Mountain, a cluster of five marble and limestone hills. Across the road was a prisoner of war camp run by south Vietnamese, which supposedly held north Vietnamese soldiers. 
Farghum was told someone broke into the camp to help the prisoners escape, but they didn't want to leave. 
"They were better off in prison, I guess," he said. "The conditions there were better than living underneath a tree."
Since their compound was located near a Marine chopper base, the men on guard duty would often watch Marine patrols sneak away in the cover of darkness and return about dawn.
Although the company didn't experience combat, Farghum said they would be shot at occasionally or would see rockets passing overhead, aimed at the Marine base.
"Once in a while, one would land short," he said. "We were in the line of fire, so that would cause some excitement."
The company's second compound overlooked a river valley, with rice paddies everywhere. A constant week of rain flooded the entire valley, but Farghum said his group was high enough the water didn't reach them.
During his last few months in the country, Farghum served as the Army representative at the Philco-Ford tire recapping plant, where he says the boss was American, the supervisors Korean and the workers Vietnamese.
"It was an interesting combination to observe in action, but it worked," he said. 
They Served With Honor
They Served With Honor: Jim Zacharias, Hampton
HAMPTON | When he received his notice to sign up for the draft, Jim Zacharias chose not to fight the inevitable — he joined the Army.
Just weeks out of high school in 1965, he took a bus to Des Moines to sign his service papers without telling his parents. He made a phone call home that night.
"I told my mom I won't be home for dinner," he said.
The Globe Gazette will publish 50 stories — starting on Veterans Day — about North Iowa's Vietnam Veterans. The stories will appear on Sundays…
Six weeks of basic training and specialty training as a vehicle mechanic did not prepare him for Vietnam.
Although he did not see much combat, his experience at war has been a defining experience of his life.
It is a mission he continues today as a Franklin County commander in the American Legion.
When he landed onshore in Vietnam at 18, he didn't know what to expect. He picked the mechanic's job over the infantry figuring it would be a better change to avoid constant combat.
Stationed at Cam Ranh Base, he moved through different military occupations while completing his year tour of duty.
With tracers constantly in the night sky, he never really felt safe. The pressure and uncertainty of being in a war zone hardened him later in life.
"A little harder than I wanted to be," he said.
Danger was ever-present with Vietcong fighters dressing as and blending in with the population.
"You didn't know what you looked for each day over there," he said.
Vietnam taught him "how to be a man in a real big hurry," he said. "You knew if you didn't grow up at that point, you wouldn't have made it back."
Returning home in October 1967, he grew to view Vietnam as a lost cause.
"I felt like what we did was done in vain," he said. "It was a political war, not really a war to gain anything with."
He was offered a signing bonus to re-enlist, but turned it down, figuring he would go right back to Vietnam.
He eventually worked 18.5 years at Viking Pump in Cedar Falls.
The financial security of the military eventually called. Hoping to put in 20 years of service, he re-enlisted in the Army reserves in 1974.
He made it until 1977 when a back injury severely limited the weight he could support to no more than 5 pounds.
His return home from war was quiet, a painful reminder of the homecoming Vietnam veterans still have not properly received, he said.
People who dodged the draft and fled to Canada "got more of a welcome than we did," he said.
Despite his reservations about the conflict, he is still proud of serving his country.
"My country asked me to do a job and I did," he said. "I wasn't chicken enough to run."
They Served With Honor: Stuart Simonson, Whittemore
Recalling comrades left behind during a 14-month tour as a combat soldier in Vietnam still brings tears to a Whittemore native's eyes.
"Survivor's guilt is a tremendous emotion to live with and come to terms with," said Stuart Simonson. "There's really no answer or explaining to it; it's just something you have to learn from and accept."
The Globe Gazette will publish 50 stories — starting on Veterans Day — about North Iowa's Vietnam Veterans. The stories will appear on Sundays…
Simonson was drafted into the Army in 1969 at age 18. At the time, he had been studying accounting at the Spencer School of Business in northwest Iowa.
He was first assigned to the 82nd Airborne Division, serving in the Mekong Delta in southern Vietnam, an area Simonson said was "absolutely miserable" due to swamps, mud and mosquitoes.
There Simonson was part of a line company, which conducted ambushes, sweeps and experienced a fair amount of combat.
He was in that division four months before it was pulled out, due to Vietnamization, or turning over the war to southern Vietnam while reducing the number of U.S. troops. Simonson then moved north to join the 25th Infantry Division.
He worked as an RTO, or radio/telephone operator, someone who is responsible for the unit's radio.
Instead of the Viet Cong's booby traps hidden across the Delta, the division faced the North Vietnamese Army's regularly-trained soldiers.
The day he first saw fellow soldiers killed — late September 1969 — sticks in his memory. Two fell victim to traps, one of whom was the company's commander.
"It was awful," he said. "I'm getting a little emotional talking about it."
During other combat, two friends fell to shells that left him untouched, while a third was shot in the head during an ambush. Simonson also witnessed a fellow RTO being pierced by shrapnel after his radio was hit by a shell and exploded. 
"When those bullets were landing feet away from you, throwing up dirt and hitting guys around you, you wonder why they didn't hit you," Simonson said. "It's just dumb luck that they missed you."
Although wounded in combat and often thinking he wouldn't return alive, Simonson came home relatively unscathed.
Today, he finds himself having more difficulty coping with the after-effects of war.
"For me, as I got older, then it seems it weighs on me," Simonson said. "I look at my life, which is very nice.
"I survived that whole ordeal and got to experience everything they missed."
Spending time with like-minded individuals — whether through Veterans Affairs or his local American Legion — has helped reduce the burden. Simonson, vice president of Farmers State Bank in Whittemore, is also active in his small town.
"If it had been me versus them, I'd want them to live a good life," he said, referencing fallen comrades. "I'm trying my best to do that."
Simonson plans to retire at the end of this year, but as a CPA will still prepare taxes in the winter. He says he'll be active in his local Legion and will do community service work.
They Served With Honor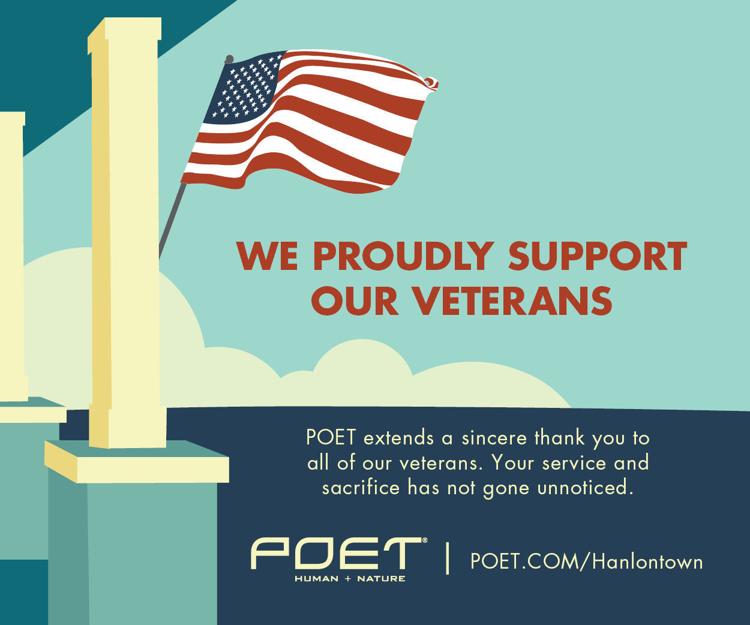 They Served With Honor: Dan Bilharz, Nashua
After Dan Bilharz graduated from Charles City High School in 1970 he enlisted in the Army, hoping for a better job opportunity.
"I got the heaviest equipment that the Army could produce — a rock crusher," said the 64-year-old Vietnam veteran, who now lives in Nashua.
The Globe Gazette will publish 50 stories — starting on Veterans Day — about North Iowa's Vietnam Veterans. The stories will appear on Sundays…
When he arrived in Vietnam, "They put me on an asphalt plant in the middle of nowhere."
His job was to haul asphalt from the plant to build paved roads.
"You never knew if you were going to make it back or not," he said.
When going past the rice paddies with people working in them, "You never knew if they were going to turn around and start shooting at you."
Fortunately, Bilharz was never shot at. However, he now has post-traumatic stress disorder and is easily startled.
If someone makes a loud noise near him or taps him on the shoulder, "I react really badly," he said.
Bilharz also forgets a lot of things and has ringing in his ears. He thinks the ringing is because of being around the asphalt plant. He said they didn't use ear protection then like they do now.
Bilharz is one of seven brothers who served in the military. He also has two sisters.
After Bilharz returned home from Vietnam, he worked at White Farm Equipment for eight years. He then worked for a hog farming operation. After that, he worked at Five Star Cooperative for 22 years.
Bilharz and his wife, Patty, have two sons who both served in the U.S. Marine Corps. The couple also have six grandchildren.
Bilharz said he never talked about his experience in Vietnam until six or seven years ago, when he attended Rendezvous Days in Fort Atkinson. Others who were there who served in Vietnam saw he had his Vietnam cap on and they started talking to him.
He said the other veterans told him the best thing to do is talk about his experiences and to "stay away from the booze."
Bilharz, who has been arrested twice for operating while under the influence, doesn't drink anymore. He also quit smoking and chewing tobacco.
He even took up running, competing in lots of 5K events. However, running is difficult for him now because he has arthritis and a spur in his heel.
Bilharz attended Operation LZ, a homecoming event for Vietnam veterans that took place in August in Forest City. 
He knelt by the Fallen Soldier cross, said a prayer and put a small American flag beside it.
Bilharz said he never got his medals from Vietnam. He said he still hopes to get them, but it would mean dealing with a lot of paperwork.
He always wears his Vietnam cap in public and people come up to him and thank him for his service.
"I wouldn't trade it for anything," he said.
They Served With Honor: Larry Paul, Mason City
With a swift push from a comrade's boots, a Mason City man's introduction to ground combat in the Mekong Delta in 1968 began more abruptly than he anticipated.
Fellow soldiers told Larry Paul he'd receive training on transitioning from helicopter to battleground, but he only received brief instruction — jump off the chopper as quickly as possible.
The Globe Gazette will publish 50 stories — starting on Veterans Day — about North Iowa's Vietnam Veterans. The stories will appear on Sundays…
The then-26-year-old wasn't prepared for the commotion he would encounter. 
"As the doors opened, shells were flying and the noise was like hell," Paul recalled. "I froze because I thought I was dead."
After being pushed off the aircraft, Paul tumbled into the reeds and water as he heard screaming all around him.
"I remember thinking, 'Wow, I have to do this for a year?'" he said. "I didn't think I'd make it."
Six months later, Paul survived a massive attack on his base camp that killed or severely wounded three-fourths of the Ninth Infantry's Division Bravo Company and the majority of its cooks. The mess halls and officers' club were annihilated.
As the mortars began to hit, Paul grabbed his clothes and ran barefoot to the perimeter, severely cutting his feet on a steel walkway in the process.
After slogging through water fertilized with buffalo manure, the cuts on Paul's feet became infected, swelling to the point where his boots had to be cut off.
While on medical hold, he was assigned to an office job, where he wrote articles for the Alpha Company, detailing what was happening for the higher-ups.
The writing led him to work as a legal clerk, practical experience he was later able to transfer to a 33-year career with Iowa Workforce Development.
Upon arrival back in the U.S., Paul was part of a parade in downtown Seattle that was supposed to be a welcome home.
Parade-goers were divided, Paul said, with one side cussing and name-calling while the other side cheered and threw flowers.
Paul said Gen. William Westmoreland, who had led the parade with Seattle's mayor, was livid. Westmoreland, who led U.S. forces during Vietnam, instructed soldiers to pack their uniforms away as they headed home.
"We didn't realize how much hatred there was," Paul said. "The country was divided almost like the Civil War — it was horrible.
"It didn't take you long to learn that you didn't mention anything about being a Vietnam vet."
Paul, who had studied history and political science at Augustana College in Rock Island, Illinois, planned to teach. The Army led him in a different direction — all over the world.
After seven years away from the military, he joined the Iowa National Guard's 1133rd Transportation Company. Paul spent a total of 27 years in the National Guard, five months of which were spent during deployment in Desert Storm.
The climate there was much different than what he had witnessed in Vietnam — women asking him to hold their babies and villagers bringing them food.
"It was a huge, unbelievable celebration," he said. "It really made everything worthwhile."
Capitol Chat / Amador Mental Health Training / Songs Of The Stage And Screen - Capital Public Radio News
Posted: 14 Nov 2019 12:00 AM PST
Segments

California Democrats head to Southern California this weekend for their endorsing convention. One question CapRadio's Ben Adler will be asking is: Is California less important for candidates running for president than it was just a few months ago?

Amador County has historically had two problems: lack of access to higher education and gaps in mental health services. A partnership with Coastline Community College aims to address both issues.

Richard Glazier fell in love with movie music as a child. He had a high profile meeting at just the age of 12 that was pivotal to his young — and future — life. He has a new CD of music from the screen and stage.