Engineer: 'Millions of dollars and lives depend on us doing our jobs right' - Quad City Times
---
Engineer: 'Millions of dollars and lives depend on us doing our jobs right' - Quad City Times
Posted: 22 Feb 2020 11:15 PM PST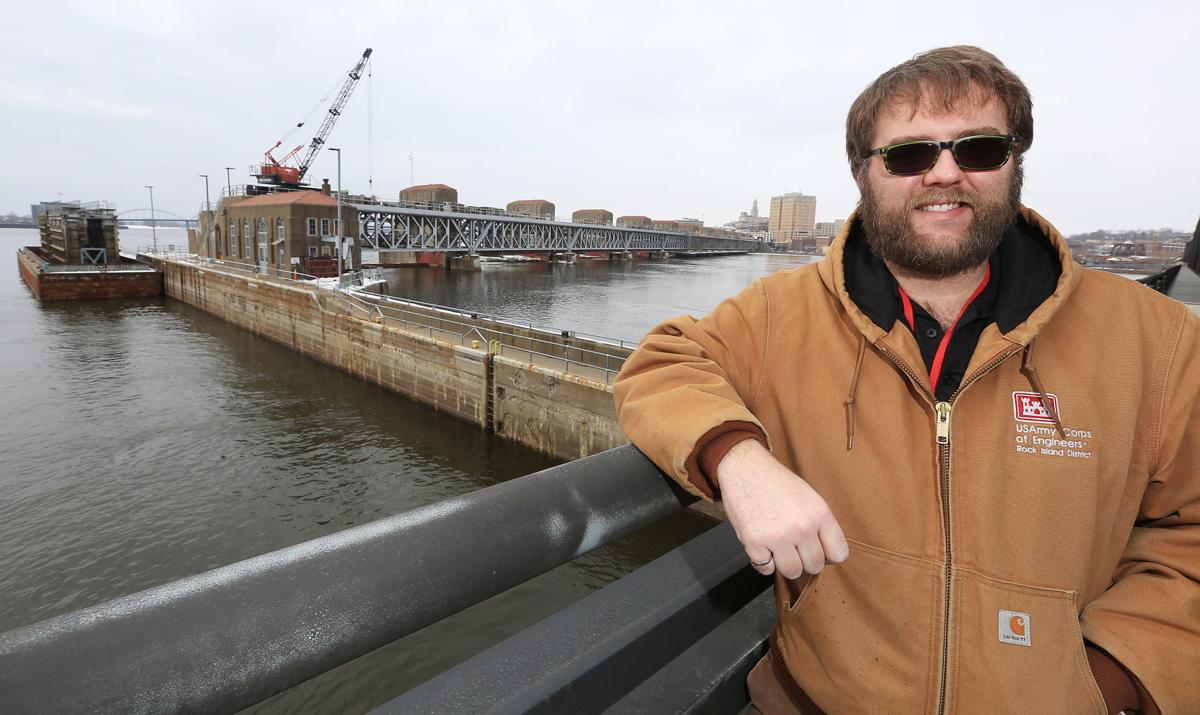 Anthony Heddlesten will never forget that night.
It was June 2008, and days of unprecedented, torrential rain had flooded most of eastern Iowa. As an engineer with the U.S. Army Corps, he had been dispatched to help communities secure their levees.
As he and other flood-fighters sat down to dinner in Ottumwa, they got a call that the Skunk River in Oskaloosa — about 25 miles to the northwest — was rising much faster than expected, and they needed to get there right away.
Heddlesten and others piled into their vehicle and tore down the road.
"We got there, and the water was inches from the top of the levee," Heddlesten said of the scene when he arrived. "You could see it coming up."
The levee protected the town's water treatment plant that provided drinking water for more than 12,000 residents. Sandbagging was needed immediately if they were to stop an overflow. It was time to sound an alarm.
"They blew the sirens; Musco Lighting showed up; truck drivers came in with sand; and the whole town showed up," Heddlesten said.
"It was so cool. I mean it was terrible, but it was such a moving experience. It was so moving to see all those people do that. I was totally in love with my job at that point."
Volunteers worked through the night, building a 3-foot-tall wall of sandbags atop the levee for a distance of 1½ miles. In the end, the levee held and the plant was saved. Musco Lighting, a nationwide company that specializes in sports and large area lighting, provided lights to help workers see in the dark. Lucky for Oskaloosa, the company just happens to be headquartered there.
While Heddlesten is sent into the field during times of crisis or to scout out projects, much of his time working for the Rock Island District of the U.S. Army Corps of Engineers is spent behind a desk.
Engineering is 'hot job'
Heddlesten is an engineer, one of "hot job" professions that is expected to be in demand for the foreseeable future.
Defined as using science and math to solve problems, engineering is the field that builds things — anything from precision agricultural equipment at places such as Deere & Co. to the new Interstate 74 bridge and the roads around it for state departments of transportation. Engineers also develop the processes behind the manufacture of various products.
Specialties include civil engineering (the largest), mechanical, electrical, nuclear, geo-technical, nuclear and others.
To be good in engineering, one should have an aptitude and proficiency in math and science. If you can't do algebra, engineering may not be for you.
Had his pick of jobs
Heddlesten, 34, grew up on a farm in southeast Minnesota and took all the advanced math and science classes he could find. During his senior year in high school, he was on the debate team, researching environmental policy. By graduation, he had developed an interest in environmental engineering.
He received his bachelor's degree in civil and environmental engineering in December 2007 from the University of Wisconsin-Madison, after beefing up his resume with numerous work experiences throughout his four years of college.
These included working for a civil engineering firm and a county conservation department. At the engineering firm, he worked on wastewater and streets. For the county, he reviewed residential subdivision plans and helped farmers with manure storage pits and businesses with gravel pit reclamation.
After graduation, he had his pick of jobs, and he seriously considered four. One would have taken him back to the civil engineering firm where he worked during college, another to Utah for copper mine reclamation, and a third to the United Arab Emirates to build islands in the bay at Dubai.
He chose the fourth option: the U.S. Army Corps of Engineers. A selling point was that the agency had gotten authorization for a big ecosystem restoration project up and down the Mississippi River, work in which he has a personal interest. He also was drawn to the public sector nature of the Corps.
In the private sector, there is a constant hustle to drum up jobs to make money — that's the nature of business. One doesn't have that in government, he said, and there is more of a sense of helping people rather than completing a business transaction.
The first day on the job, Heddlesten took an oath on a Bible to support the Constitution of the United States and its people.
"Work on levees," he said. "People's lives are at stake. Millions of dollars and lives depend on us doing our jobs right."
What his work is like
At any given time at the Corps, Heddlesten might be working on seven to 10 projects in various stages. The feasibility stage includes information gathering and meetings, then design and construction.
Projects he has undertaken include building a 24-acre island in the Illinois River at Peoria that served two purposes — dredging out a silted-in area behind a dam and creating a place for plants and wildlife. Others were stabilizing a sewage lagoon in Matherville, Ill., and a bridge over the Cedar River near Rochester, Iowa.
And there is plenty of opportunity for advancement. Already Heddlesten is section chief of the engineering section (in the design branch of the engineering and construction division of the Rock Island District).
As such, he has oversight of all the levee repairs that need to be done in the district as a result of flooding in 2019, some 34 projects worth around $60 million, from the north fork of the Maquoketa River to the Mississippi River near Hannibal, Mo.
"It's my job to juggle those projects," Heddlesten said.
He has 13 people working under him, including an intern student, two recent graduates, and six mid-level to senior engineers.
Need for engineers will be constant, he said. "I can't hire people fast enough," he said. "Everybody gets promoted."
And in civil engineering, one only needs look at the aging infrastructure of our nation to know there is plenty of work, he said. Electrical and computer-related fields also are exploding.
"Pick about anything, and we're there," he said of engineers. "We're everywhere."