---
Marine Corps Family Wins $2 Million Lawsuit Over Moldy Base Housing - Military.com
Posted: 12 Sep 2019 05:00 AM PDT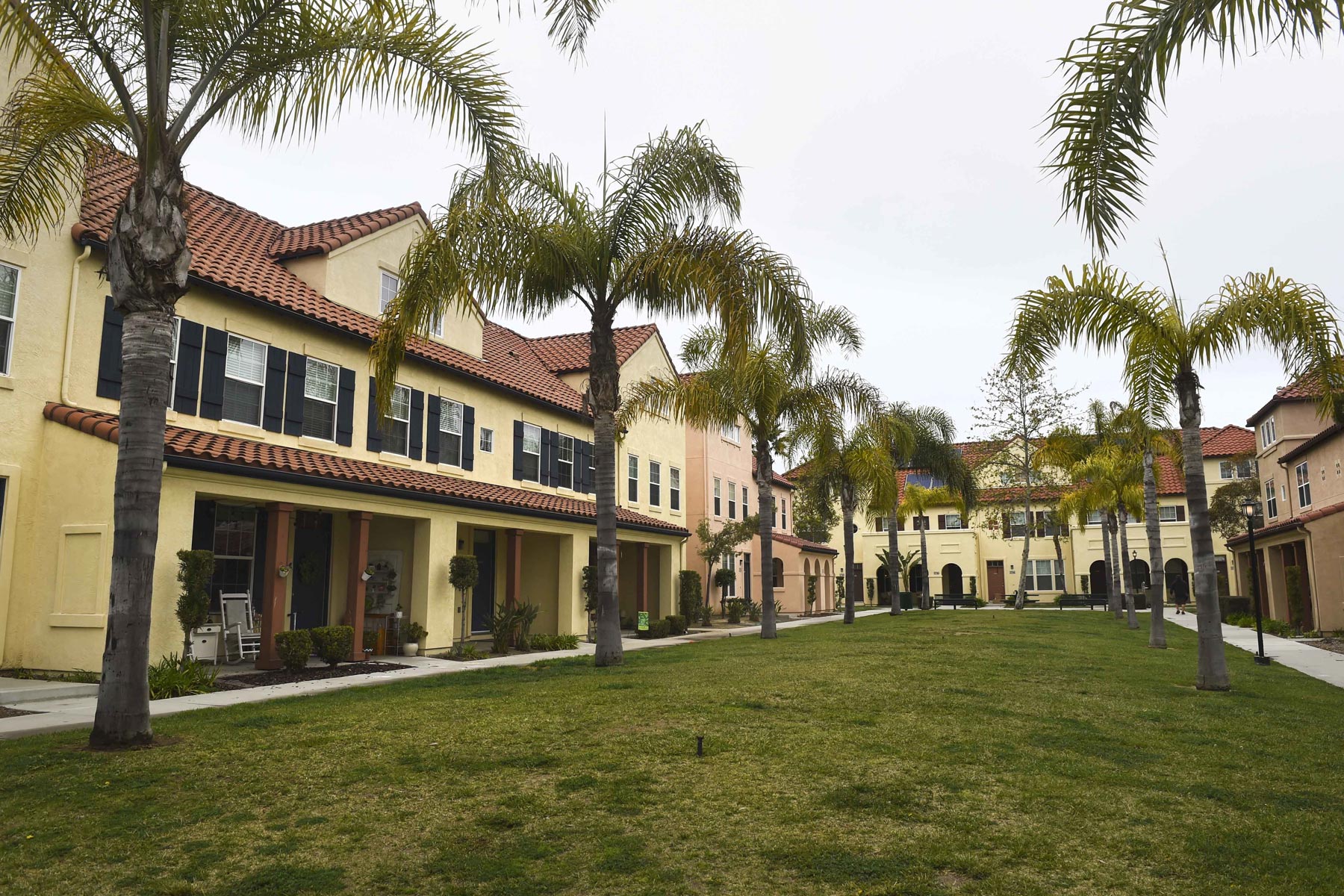 In a decision that could have sweeping consequences for private companies that manage military housing, a jury has awarded more than $2 million to a Marine Corps family who sued their privatized military housing landlords over mold and other maintenance problems in their Marine Corps Recruit Depot San Diego home.
The family of Staff Sgt. Matthew Charvat alleged that their Gateway Village military housing, managed by San Diego Family Housing and Lincoln Military Property Management, had extensive water damage and elevated moisture levels that caused microbes and mold to grow, making them sick.
According to the complaint, the home "lacked effective waterproofing and weather protection," had deteriorating drywall, roof defects and rot, water damage and "visible microbial growth on the interior building components."
As a result, Charvat, his wife and their two children suffered a range of illnesses while living in the house for roughly a year, such as respiratory symptoms, wheezing, vomiting, diarrhea, constipation, fatigue, dizziness and flu-like symptoms, according to court documents.
Related: Officials Now Looking for Evidence of Fraud in Military Housing Scandal
"As a consequence of the conduct and omissions by [San Diego Family Housing and Lincoln Military Property Management] ... the property made plaintiffs sick and has not been habitable or tenantable ... and remains uninhabitable and untenantable," the lawsuit charged.
Following a nearly month-long trial, a jury awarded the family $2 million, according to 10news.com in San Diego.
The award is the largest to a military family related to military housing issues, which came to light last year in an extensive investigation by the Reuters news agency. In 2016, another Marine Corps family received $350,000 in a similar lawsuit involving mold in their Norfolk, Virginia, home, which was managed by Mid-Atlantic Military Family Communities, also a subsidiary of Lincoln Military Housing.
Lincoln Military Housing plans to fight the $2 million Charvat ruling and, in a statement to Military.com, called the ruling "unjust." Officials said previous tenants of the house, at 2631 Tuscaloosa Street, Unit 2A6313, had not reported mold on the property and the Charvats "certified there was no mold when they moved in."
"These residents also reported no mold for nine of the 11 months they lived in the home," officials said. "When these residents did report a concern, LMH responded immediately and appropriately ... including retaining a third-party mold expert, and nothing was found."
LMH alleges that the Charvats vacated the property because they wanted to move into "the suburbs and a different school district."
They never cited "mold or illness as a reason for moving until they hired a lawyer," the statement charged.
In trial briefs, LMH maintained that the company responded to the Charvats' requests for inspections, maintenance and remediation.
While some families have voiced concerns over the health and safety of military housing since a privatization initiative began in 1996, issues came to a head earlier this year. News reports revealed lead contamination, mold, dangerous wiring and pestilence in some privately managed homes, and widespread complaints that management companies were unresponsive and failed to meet contractual obligations to provide safe, maintained houses.
In a survey released earlier this year by the nonprofit Military Family Advisory Network, more than 16,000 military family members reported dirty and unsafe conditions at more than 160 military installations.
Following several hearings on Capitol Hill in February, Pentagon leaders launched a series of initiatives to address the housing problems, to include creating a tenant bill of rights to give service members and their families more negotiating power with their landlords, inspecting homes and suspending some programs that provided incentives fees to housing companies.
Legislation also has been introduced that would allow installation commanders to retain a service member's basic allowance for housing payments to contractors until problems are resolved. Both the Senate and House versions of the National Defense Authorization Act contain a number of initiatives aimed at improving the health and safety of military housing. An agreement on the final version of the bill is expected this month.
-- Patricia Kime can be reached at Patricia.Kime@Military.com. Follow her on Twitter at @patriciakime.
Read more: Contaminated Drinking Water Found at 90 More Army, Guard Bases
© Copyright 2019 Military.com. All rights reserved. This material may not be published, broadcast, rewritten or redistributed.
ACTION JACKSON: Mobile home owner claims company refuses to make repairs despite having warranty - WAFB
Posted: 12 Sep 2019 05:56 PM PDT
"It's getting to be one problem after another, and we're not getting these items addressed. They sent a man and he walked on the roof. He said, 'Your roof ain't leaking,' and he said he don't know what's going on and left," said Watkins.
Report: 43% of fire stations are 40-plus years old - Wellsville Daily Reporter
Posted: 04 Sep 2019 12:00 AM PDT
Estimated total cost of $70-100 billion to replace
ALBANY — As the condition of aging bridges, roadways, transportation resources, and grids across the U.S. has increasingly become the focus of discussion, the National Fire Protection Association (NFPA) has issued Renovations Needs of the U.S. Fire Service, a new report on the fire service's aging infrastructure.
Two key findings within the report show that more than 21,000 firehouses across the country are beyond 40 years of age with total replacement costs estimated to be in the $70-$100 billion range.
The report draws on data found in the Fourth Needs Assessment for the U.S. Fire Service, a survey that compares what fire departments actually have with what existing standards, government regulations, and other guidance documents state as being required in order to be safe and effective. Relevant case studies were also considered as part of the research project.
The objective was to determine just how old firehouses are today, and what it would cost to rebuild current, compliant structures that keep first responders safe from harm at their workplace. The report identifies the number of stations that are over 40-years old; are not equipped with exhaust emission control; are without backup power; do not have separate facilities for female firefighters; and need mold remediation.
Findings from the report include the following:
21, 230 of U.S. fire stations (43 percent) are more than 40 years old, representing an 11 percent increase in aging infrastructure over the past 15 years.
The estimated cost to replace these stations is estimated at between $70 and $100 billion; costs depend on space needs, location, site condition, and department preferences.
Sixty-one percent of fire stations that are more than 40 years old are serving communities with less than 9,999 people.
A shortage of funding, tighter budgets, and a lack of grants are likely reasons for the large number of older stations.
29,120 fire stations (59 percent) in the U.S. are not equipped with exhaust emission control systems, which are critical for mitigating firefighter exposure to diesel fumes. These fumes can increase the likelihood of cardiovascular disease, cardiopulmonary disease, respiratory disease, and lung cancer.
Assistance to Firefighter Grants have helped reduce the number of firehouses without exhaust emission control systems from 66 to 59 percent.
Approximately 17,030 fire stations (35 percent) do not have access to backup power, which is critical for business continuity during an emergency event. When the power is out, firehouses without generators may run into issues with phones ringing, computers running, trucks being fueled, and garage bay doors opening. The cost to install backup generators runs between $850 million and $1.7 billion.
When fire stations were built 40-plus years ago, departments were exclusively male. Today, the most recent Needs Assessment estimates that 10 percent of career firefighters are female. The number of males and females in a particular fire department typically varies based on whether the fire company is career, volunteer or combination, as well as the size of the community. Further research is needed today to determine the number of stations that do not provide separate facilities for female firefighters and the estimated cost to renovate these stations.
The number of firehouses affected by mold is unknown, despite common perceptions that stations are susceptible given water damage, prolonged humidity, or dampness.
All fire stations should allocate resources for mold prevention including dehumidifiers, proper ventilation, mold inhibitors, and mold-killing cleaning products to reduce the likelihood of seasonal allergy and pneumonia-like symptoms.
Founded in 1896, NFPA is a global, nonprofit organization devoted to eliminating death, injury, property and economic loss due to fire, electrical and related hazards. For more information visit www.nfpa.org.