---
USS Oscar Austin Fire Damage Repairs Will Stretch into 2022 - USNI News
Posted: 04 Jun 2019 01:49 PM PDT
The guided-missile destroyer damaged in a fire in a Norfolk maintenance yard last year won't rejoin the fleet until at least 2022, USNI News has learned.
USS Oscar Austin (DDG-79) will undergo repairs caused by the fire at least into the first quarter of 2022, according to an unclassified Navy maintenance summary reviewed by USNI News. The summary included a request from the Navy's Mid-Atlantic Regional Maintenance Center for more time to repair the ship that suffered extensive damage from an accidental fire.
The repairs are needed to fix damage caused by a devastating electrical fire aboard Oscar Austin on Nov. 10., "caused by BAE hot-work," according to a Navy fire investigation. Around 30 sailors from the ship and the nearby USS Cole (DDG-67) were needed to extinguish the fire, according to a Norfolk Fire Marshal's incident report, obtained by USNI News.
BAE and the Navy halted the maintenance period, and Oscar Austin now requires significant repair work to make the ship ready for sea duty.
A BAE spokesman referred all questions about Oscar Austin to Naval Sea System Command.
Naval Sea Systems Command did not acknowledge the timeline when contacted by USNI News on Tuesday. However, it did issue its most complete summary of the damage to date suffered to by the ship in a Tuesday statement.
"There was significant fire and smoke damage as well as water damage from the fire-fighting efforts. Thirty-two spaces sustained some manner of damage including several Aegis components," NAVSEA spokeswoman Colleen O'Rourke told USNI News. "Once the original work from the availability is complete, the ship will transit to Naval Station Norfolk to complete remaining restoration of affected equipment and spaces. Due to the complexity, availability and fabrication or refurbishment of the waveguides and cabinets, the restoration and testing schedule remains under review."
The destroyer was set to receive an Aegis Baseline 9 upgrade that would allow the ship to conduct ballistic missile defense missions as well as perform traditional air warfare missions simultaneously.
The computer infrastructure for the Baseline 9 upgrade had not been installed when the fire occurred, but existing computer equipment required for the upgrade was severely damaged by either the fire or fire control efforts, Navy and defense contractor officials previously told USNI News.
Following the fire, NAVSEA said it has worked with the shipyard to improve its fire safety.
"Since the incident, the Navy worked with BAE to establish additional prevention and safety measures. Enhanced training was implemented for all BAE employees associated with hot work and fire watch. Permit Authorizing Individual training was also increased as were the number of hot work permit audits," O'Rourke said. "Administratively, BAE implemented measures to ensure site turnover is conducted between shifts, work boundaries are clearly delineated and the BAE supervisors have properly communicated work scope."
Wastewater treatment plant damage deemed extensive | News - Muskogee Daily Phoenix
Posted: 04 Jun 2019 09:45 PM PDT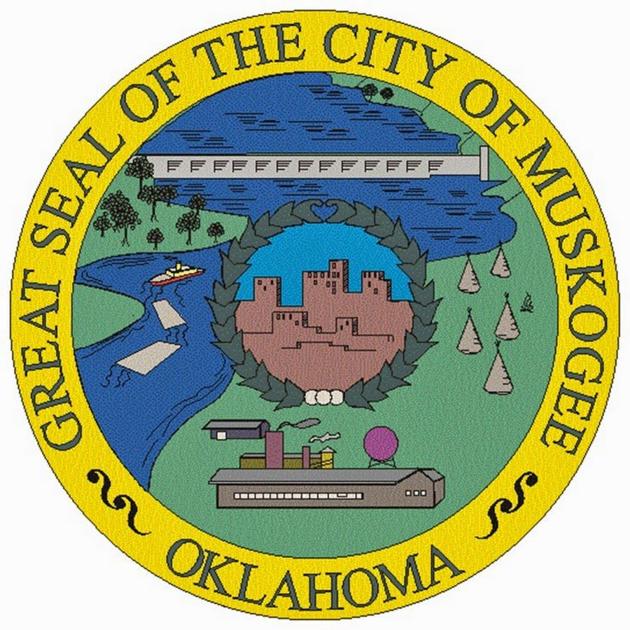 While city crews and contractors spared Muskogee's water treatment plant from the Arkansas River, floodwaters inundated the municipal wastewater treatment plant located a few miles downstream.
Public Works Director Greg Riley said when the Arkansas River crested May 26 at 46.39 feet, it was 31 inches higher than the four- to six-feet walls around the facility on East Hancock Street. He said a "significant portion" of the wastewater treatment plant "was underwater for several days," and there were "electrical panels that were two or three feet deep in water."
"Water and electricity don't mix," Riley said after crews assessed the full extent of flood-related damage to the plant on Monday. "There is a lot of electrical work that will have to be done to be able to turn the plant back to where it is working, functioning."
The facility treats on average about 7 million gallons of wastewater — and all the sewage it carries into the plant — on a daily basis. The plant has a permitted flow rate of about 13.5 million gallons a day. 
Since the plant was overcome by flooding, everything typically treated at the plant began flowing into the Arkansas River. That will continue to be the case until steps are taken to restore plant operations. 
"We will be able to temporarily pump from the raw water pump station into the plant and use what treatment processes we have as we get them online in a sequence, starting with the trickling filters," Riley said. "But it's going to be a long process getting everything back up and rolling."  
Erin Hatfield, communications director for the Oklahoma Department of Environmental Quality, said the discharge of untreated or under-treated wastewater violates certain provisions of the Clean Water Act. The law provides a degree of "enforcement discretion where appropriate, like in the case of an act of God."
"Where a system is substantially compliant prior to an event, we will not seek enforcement actions or penalties," Hatfield said, noting the agency considers the Arkansas River flooding an act of God. "In this case, we are working with Muskogee and will assist however we can in helping them return to compliance — we understand the complexities of their wastewater treatment facilities and the substantial damage they have received."
Hatfield said state regulators will monitor progress at the facility during the recovery process. She said those who may be exposed to previously flooded areas should exercise extreme caution and "avoid contact with potentially contaminated water unless absolutely necessary."
"If contact does occur, shower or bathe as soon as possible, using antibacterial soap if available," Hatfield said. "If an injury occurs while in contact with polluted water, contact a personal physician to determine appropriate measures to prevent infection."
Hatfield said the Fort Gibson wastewater treatment plant was operating Monday "as normal," but the facility operator planned to "drain the clear wells and disinfect them." She said water had receded at the Webbers Falls treatment plant, but "the operator has not been able to lay eyes on the lagoons" and "is assuming all lift stations are a total loss."
"The town is letting people in to assess the damage, but no one is being allowed to move back into the area as of now," Hatfield said. "The operator is estimating the timeframe to be approximately a month before water and sewer facilities are back up and operational."  
Hatfield said specific guidelines and other useful information for those dealing with the aftermath of a disaster is available at the agency's website. That information, she said, may be found by navigating to Storm Information button at www.deq.state.ok.us.
Riverside Board of Supervisors OKs disaster repair funding, including Whitewater Canyon Rd. - The Desert Sun
Posted: 04 Jun 2019 02:54 PM PDT
CLOSE
The county is hoping the road will be reopened by September. Shane Newell, The Desert Sun
The Board of Supervisors on Tuesday authorized the Riverside County Flood Control & Water Conservation District to continue a series of projects intended to protect communities around Lake Elsinore and the Temescal Valley at risk of flooding, mud and debris flows because of last summer's massive wildfire in the Cleveland National Forest.
The board also approved funds for repairs near Whitewater Preserve, on the northwestern edge of the Coachella Valley, where roads were washed out during an intense February storm.
District Manager Jason Uhley has been submitting requests to continue the emergency projects in the western part of the county every month, utilizing the services of Murrieta-based construction firm KIP Inc., Corona-based KEC Engineering and San Bernardino- based Sukut Construction.
Despite the onset of summer and no damaging storms in the western county area since the end of winter, Uhley said in documents posted to the board's agenda that the contractors' work needs to go on.
He said "critical public infrastructure" remains vulnerable, with some flood control facilities still "loaded with mud and debris which must be cleared" before another large-scale storm series pounds the region.
KIP and the other firms are working on stabilizing and reinforcing the Horsethief Canyon Storm Drain, the Leach Canyon Dam and the McVicker Debris Basin. Peripheral projects are also underway to fortify channels and canals where residential and commercial properties may be exposed.
The estimated aggregate cost of the contracts is $6.75 million, according to agency documents.
The Valentine's Day storm series caused upwards of $100 million in damage countywide.
The impact prompted Gov. Gavin Newsom on Feb. 21 to issue an emergency proclamation for Riverside County, and on May 1, President Trump signed a Major Disaster Declaration that included Riverside County. Thanks to the recognition of the county's condition, local agencies can apply for federal and state disaster aid to cover some of the cleanup and repair costs.
The supervisors voted 5-0 to allow the county's transportation department to spend $1.5 million repairing Whitewater Canyon Road.
Transportation Department Director Patty Romo said she intended to draw the needed funds from her department's reserves, but expected state and federal emergency funds would ultimately reimburse the costs. The county's gas tax reserve fund contained $22 million at the beginning of the fiscal year in July 2018 but now contains only $18.8 million. 
Thank you! You're almost signed up for
Keep an eye out for an email to confirm your newsletter registration.
More: Whitewater Preserve faces monthslong closure after storm wipes out sections of road
More: 'No area was spared:' County supervisors declare emergency over Valentine's Day storm damage
"Since we have both a state and federal emergency declaration, we're fronting that money. Reimbursement from the state and the federal government can take a while," she said.
The transportation department funds its reserves using multiple gas tax sources, including funds from Senate Bill 1, the 2017 gas tax increase passed by the state legislature.
Lawmakers passed SB 1 to fund transportation infrastructure improvements and road maintenance throughout the state. Since its enactment, California drivers have paid an additional 12 cents per gallon on gas as well as vehicle registration fee increases of $25 to $175 depending on the automobile. The bill sparked a contentious battle between Democrats in favor of the tax increase and Republicans who claimed the state already had enough funding to repair roads and should spend more efficiently.
Controversy over the tax increase continued into 2018, after Republicans campaigned in favor of Proposition 6, a ballot initiative proposing a repeal of the increase that Californians ultimately voted down.
CLOSE
Water flows across Cathedral Canyon Drive at the Whitewater Wash in Cathedral City. Weather experts say its from melting snow in local mountains. Colin Atagi, DO NOT USE
Romo said SB 1 allowed the county to spend gas tax revenue repairing roads damaged by disasters like February's "atmospheric river" storm.  With extreme weather events becoming more common in California, the gas tax funds could increasingly be funneled toward disaster-related repairs, Romo said.
"When we talk about disaster road maintenance, it still falls under the category of maintenance so SB 1 dollars can be used for it," she said. "There are portions of SB 1 dollars that can't be used for the betterment, but any time you get a road washout and restore it to what it was before, it's considered maintenance."
The 23,000-acre Holy Fire, allegedly ignited by 51-year-old Forrest Gordon Clark of Holy Jim Canyon on Aug. 6, denuded steep terrain below Santiago Peak, permitting stormwater to flow unchecked onto lower slopes where subdivisions are situated, mainly in north Lake Elsinore and the Temescal Valley.
Mud and debris flows caused property damage and submerged streets on multiple occasions at the foot of the Cleveland National Forest during winter rains. Mandatory evacuation orders were also issued for public safety.
There was extensive damage to state Routes 74, 111 and 243 near Idyllwild, Mountain Center and Palm Springs.
Highway 111 was repaired within a couple of weeks. However, major repair work continues on the 74 and 243.
Clark is in custody in Orange County, awaiting trial.
Sam Metz covers politics. Reach him at samuel.metz@desertsun.com or on Twitter @metzsam. City News Service contributed to this report.
Read or Share this story: https://www.desertsun.com/story/news/politics/2019/06/04/riverside-county-board-supervisors-approves-whitewater-preserve-disaster-repair-funding/1334402001/